Catering Service Meets Culinary Excellence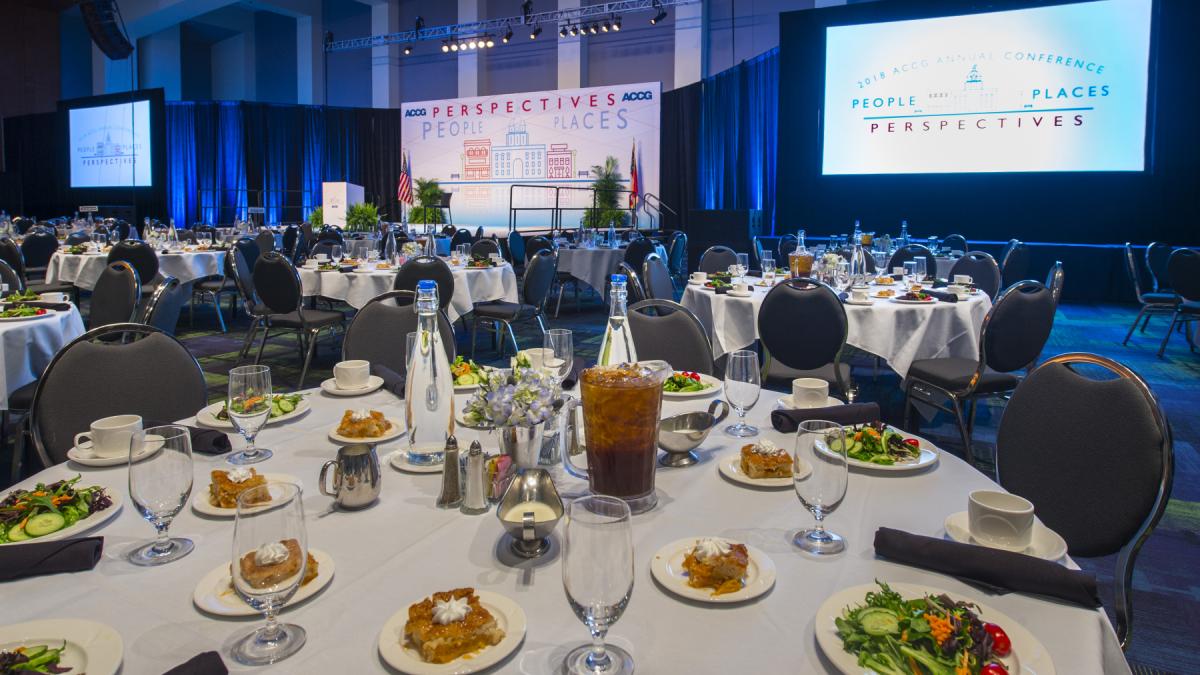 Expanding Your Attendees' Palates
Opening in early 2024, the Savannah Convention Center expansion will raise the bar for bigger and better meetings in our charming Southern destination. Adding to that bar is the venue's in-house catering services, which continue to elevate dining experiences for attendees meeting onsite.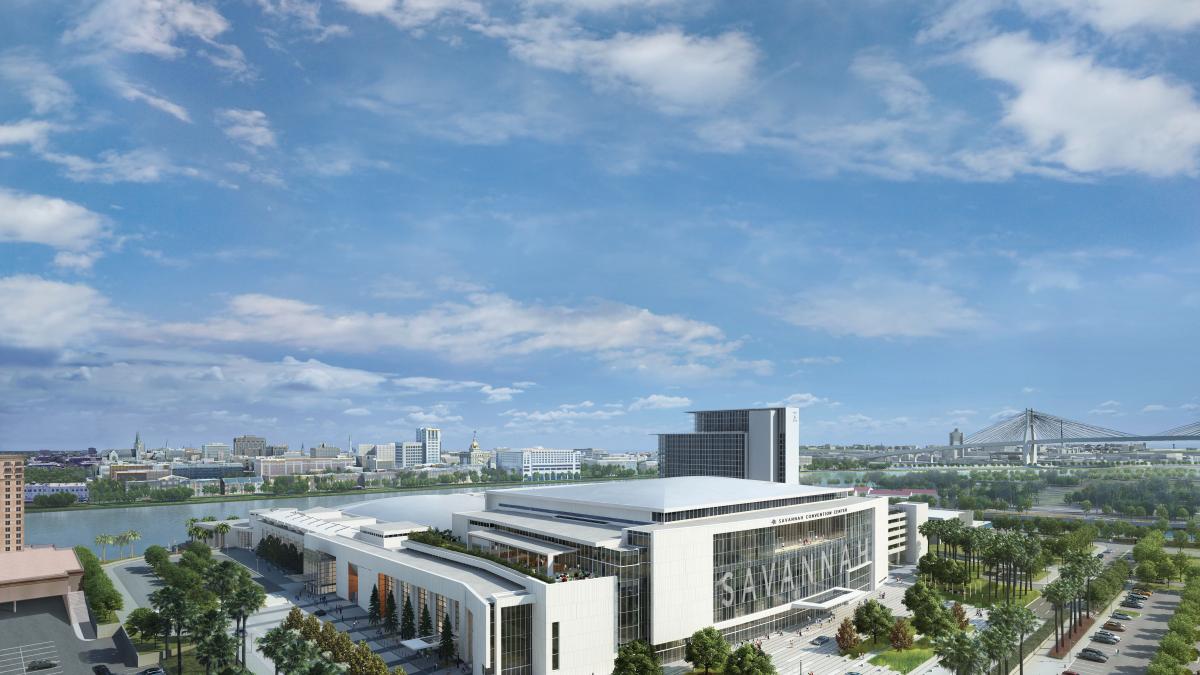 The Convention Center's award-winning culinary team, led by Executive Chef Kasey Thexton, can accommodate any event—from small business meetings to large, formal occasions and everything in between. With the completion of the expansion, the 660,000-square-foot riverfront venue will include several new and renovated food and beverage facilities.
Three new retail outlets on the concourses offering quick service meals
A concessions kitchen to service the new retail outlets
A finishing kitchen to service the new 40,000-square-foot ballroom
Central kitchen remodeled with updated equipment for continued efficiency in the catering department
As a gold-certified LEED facility, the new and upgraded spaces at the SCC provide the culinary team more opportunities to create new flavors and presentations for attendees like never before—all within the expanded walls of the Convention Center and backdropped by Savannah's dazzling river and iconic Historic District.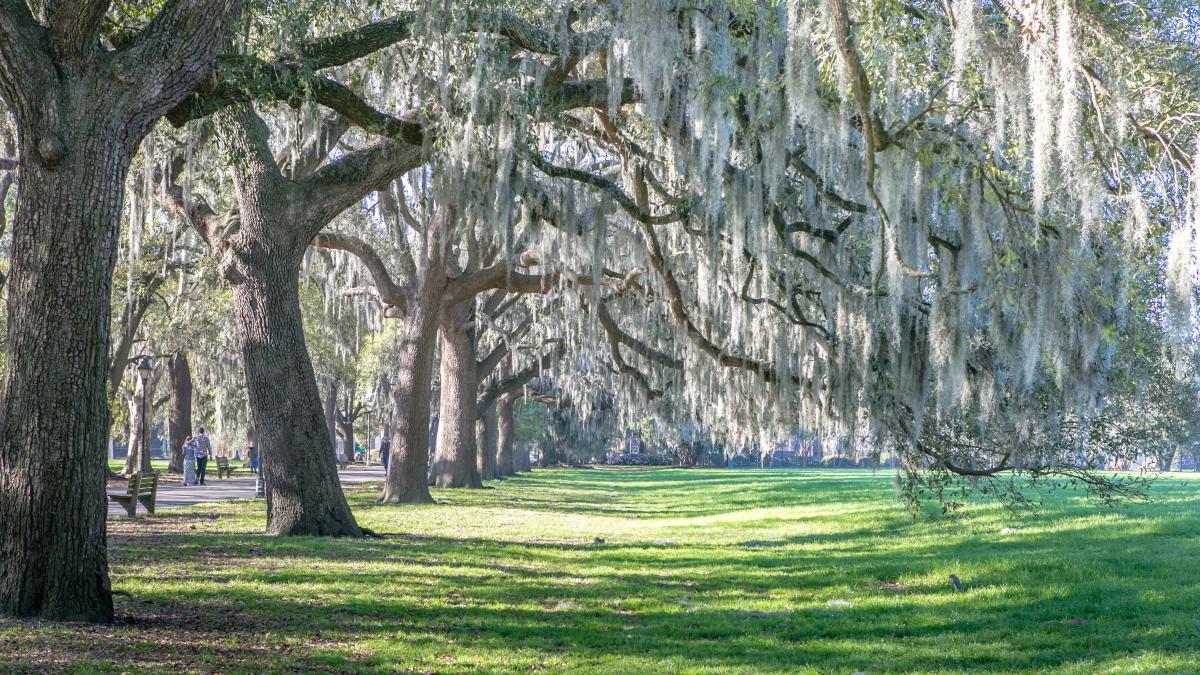 Where F&B Service Doubles as Dining Experiences
In 2022, the SCC's culinary team served more than 100,000 meals for meetings and events at the center. Come 2024, that number is sure to grow since the venue will be double its current size and capacity.
As the Savannah Convention Center opens its doors to host a new level of meetings and events, its exclusive in-house catering provider is also expanding its offerings and capabilities—staying on trend with the city's recent recognition as one of TripAdvisor's 2023 Best Food Destinations in the U.S.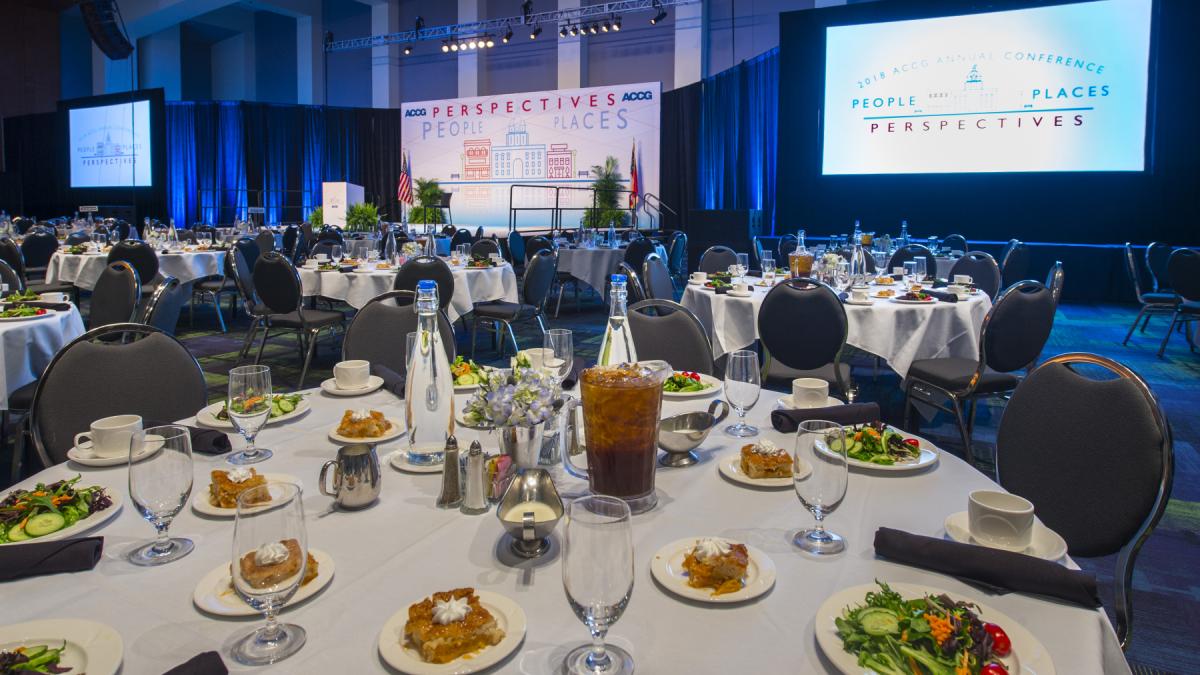 Planners can expect to see diverse cuisine, customizations and savory setups specific to every group's size, event style and dietary preferences—adding a twist of Savannah's iconic Southern flair to flavor-rich fare. The SCC's catering department can accommodate requests for themed menus and creative approaches toward providing excellent cuisine, unique food display and outstanding service.
"Whenever we are at the (Savannah) Convention Center, we know we can be confident in the high quality of the food and service for our members." - Michael Owens, Tourism Leadership Council
Curious about the creative culinary creations that come out of the Convention Center's kitchen? A food tasting is available for groups who want to experience the cuisine prepared by the Executive Chef.

Serving Up Successful Meetings, Sustainably
Healthy and sustainable meal options for meetings and conventions are more popular than ever. The Savannah Convention Center is a proud member of Georgia Grown—a statewide network of farmers and suppliers—which has allowed the venue's culinary staff to increase their ability to offer fresh, sustainable options to all eventgoers. The team takes pride in their customer service and utilizing locally grown ingredients when available.
Meetings Made to Perfection. Plan Savannah
Learn more about how the Savannah Convention Center's catering provider can craft exceptional culinary creations and dining experiences for your attendees. Contact the Visit Savannah's Meetings & Conventions team and take your first step toward a successful meeting.