Reasons to Stay at the Azalea Inn and Villas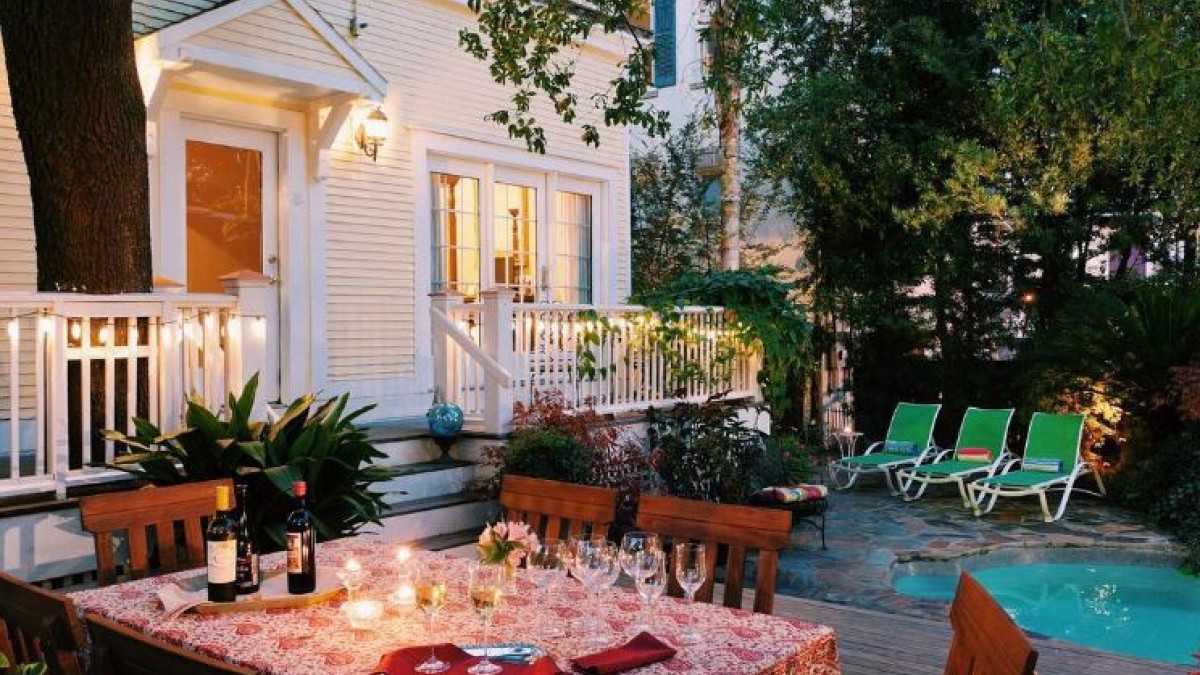 If you're looking for the ultimate Savannah experience, look no further than Azalea Inn and Villas. This elegant mansion and B&B combines Southern charm with modern romance. With its prime location, top notch amenities and outstanding staff, it's no wonder why Azalea Inn and Villas is a Savannah hidden gem. 
Live Like a Local
Savannah's locals know that a great location is key, and Azalea Inn and Villas has just that. Located a few blocks away from Forsyth Park, Azalea Inn is away from the hustle and bustle of busy downtown, but is still within walking distance of great Savannah restaurants, nightlife and historical attractions.



Although Azalea Inn has single rooms, they also offer vacation villas complete with up to two bedrooms, a kitchen, living room, and washer and dryer. Many rooms and villas have private porches, and all guests are welcome to use the swimming pool, fire pit and grill. With these amenities, you can shop at the Forsyth Farmers' Market and have a homemade patio dinner just like Savannah's locals do.
Dine on mouth-watering breakfast
Staying at the beautiful Azalea Inn and Villas wouldn't be complete without an extravagant, Southern-inspired breakfast. Azalea Inn's breakfast is made fresh every morning and is served in the ever-so-charming dining room. The menu changes daily, but breakfasts in the past have included comfort food favorites like freshly baked strata, shrimp and grits, buttermilk pecan pancakes and ricotta quiche.



Whether you want to sleep in or be an early riser, Azalea Inn has your back – they provide breakfast at three different times every morning. The staff at Azalea Inn is also more than happy to cater to any dietary preferences or food allergies. Breakfast for everyone!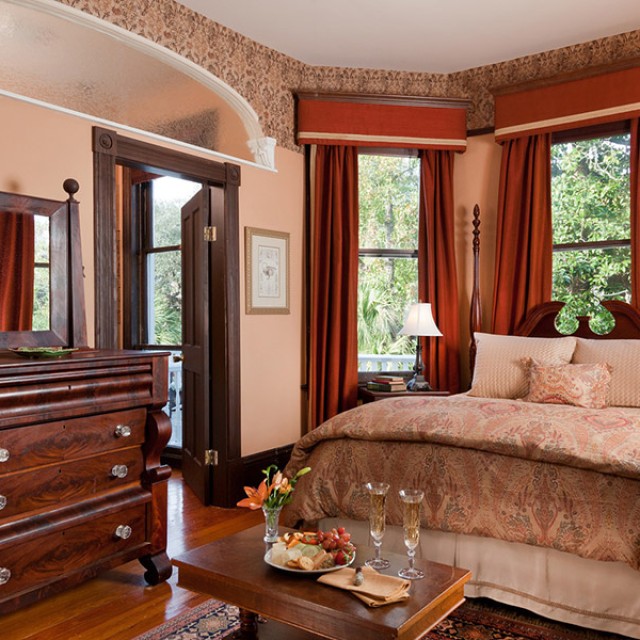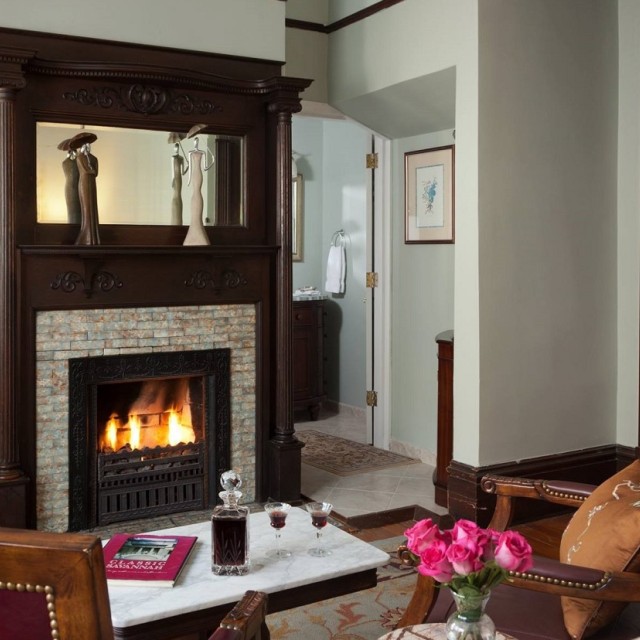 Get super-duper romantic
Azalea Inn and Villas was made for couples. Seriously – they want you to be super-duper romantic. Rooms inside the inn include cozy beds for two and private balconies perfect for champagne toasts and star gazing. Wine and light appetizers are served every night except Sundays, and homemade dessert is provided as you return late at night from exploring the city. Dessert in bed? Yes, please!
Military appreciation
Teresa, owner of Azalea Inn and Villas, has a military background, so she has a strong desire to give back to those who serve. Each month, two active duty soldiers and their significant others are invited to stay at the inn free of charge. Teresa also partners with restaurants and tour companies to give the soldiers dinner and tours as part of the overnight package.



Azalea Inn and Villas doesn't accept any reservations on Veteran's Day Eve. That's because ALL of the inn's rooms are given to veterans and their significant others. This way, they can be in Savannah the morning of the annual Veteran's Day Parade. Azalea Inn also hosts a party to honor the day, and veterans staying at any inn in Savannah can attend the party to connect with one another and share their stories.