This Family-Owned Restaurant Is a Local Favorite
By Alex Shimalla
The Gateway community in Savannah begins at the I-95 exit to 204, which heads right into the Savannah city limits. What most consider the outskirts of the area, this community stretches from the hotels, restaurants, and Harley-Davidson dealership all the way to the Ogeechee River, where Love's Seafood & Steaks sits. 
This family-owned and operated business opened their doors to the hungry public back in 1949. Love's actually started with family members in the kitchen, cooking up their favorite recipes using the freshest seafood in the area, which was caught that day by other family members. Eventually, children and grandchildren trickled into the business, starting out in the form of busboys and dishwashers and waiters. Now, the Love's family is three generations deep into the restaurant world (and with employees outside of the family).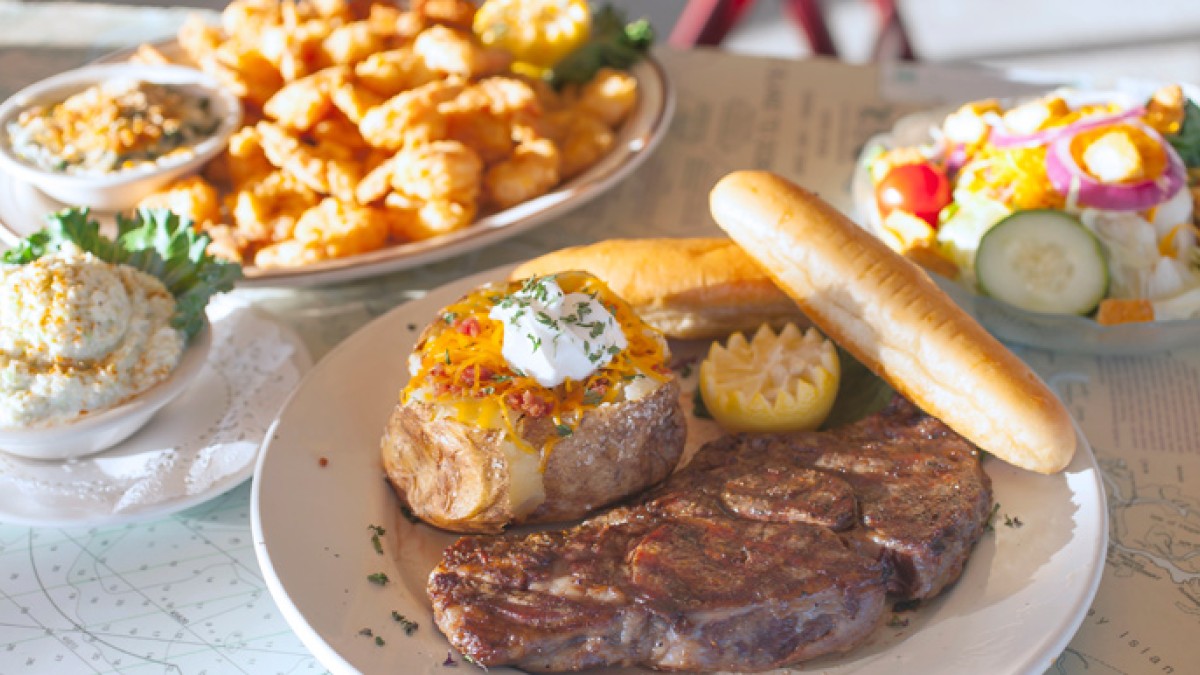 The breathtaking view of the restaurant is one of its many charms. Situated on the banks of the Ogeechee River, it's the only restaurant of its kind in the Gateway area. In 1993, Paramount Pictures fell in love with the location too. So much so, the company took over the grounds of Love's Seafood for a few days to shoot an iconic scene in the famous movie "Forrest Gump," starring Tom Hanks.
Dinner guests are treated to a beautiful sunset and cool breeze. If you have a good eye, you might be able to spot the occasional alligator or manatee in the water. The restaurant's covered deck is one of the largest on the water in the greater Savannah area. Another charm is simply the atmosphere. Love's pride itself on being a romantic and relaxing restaurant, perfect for first dates or anniversaries.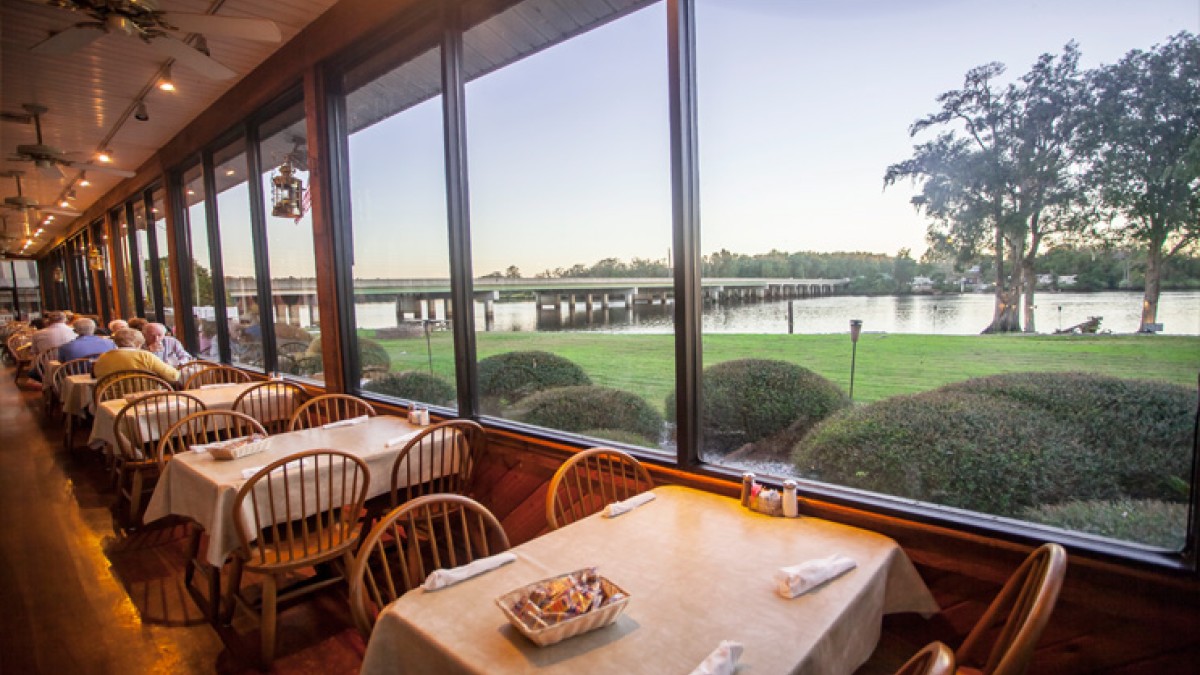 The Love's family has always been dedicated to serving their customers the freshest seafood. If it can't be caught locally or bought fresh, then it will be removed from the menu until it can. No pre-packaged items are used — ever. Love's encourages patrons to come hungry, as their portions are on the larger side.
The must-try dish is their famous Bone-In Catfish Dinner. This meal, a Southern classic and original family recipe, is the one that started the business! Beautiful local catfish is fried and served with country grits, hushpuppies and coleslaw. A chef favorite is their 8 oz. Seared Grouper: flaky fish topped with jumbo lump crab meat, drizzled with slabs of tomato basil butter and served atop baby spinach with a side slice of garlic crostini. For the meat-eaters in the group, Love's offers USDA beef, like a 14 oz. premium prime Angus beef ribeye. The restaurant's full bar is also impressive with its selection of spirits.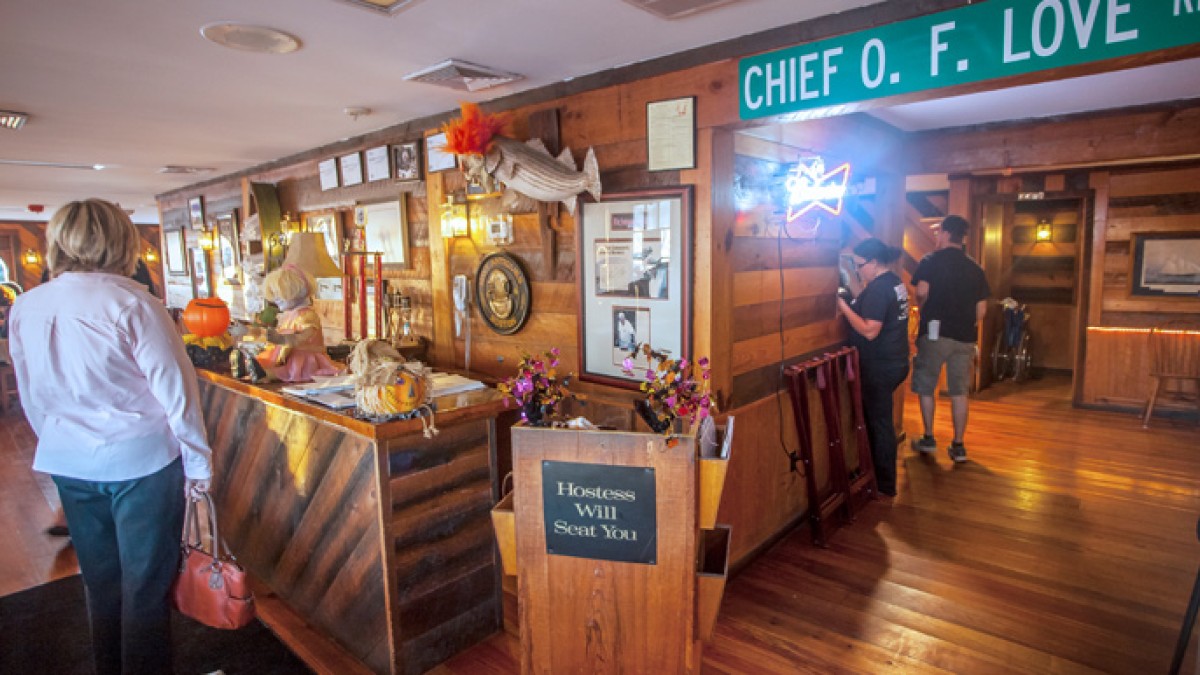 This family-friendly, romantic, water-front restaurant was named one of Coastal Living Magazine's Top 25 Seafood Dives in 2007. Tourists: Come mingle with the locals and indulge in some of the freshest seafood in the Gateway area.