$1 WalknTours Ghost Tour
Scroll to view more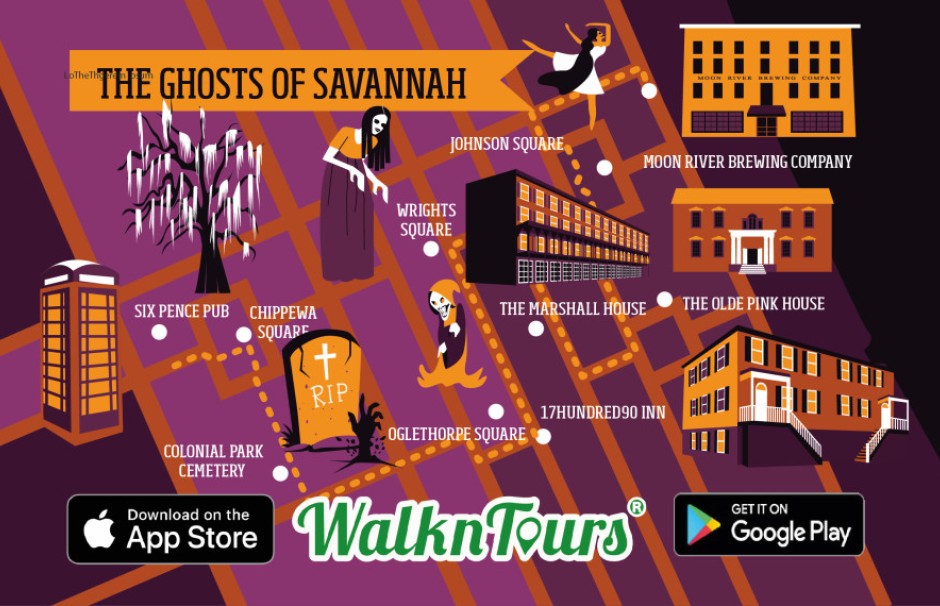 Save $1 on one of our smart phone guided tours. Choose from "The Ghosts of Savannah Haunted Tour" or the "Old Squares of Savannah" on the WalknTours app. The standard price is $6.99. Use the promo code 'orbs' to save $1 on the tour. How to save! 1. Get the WalknTours app
2. Select Savannah and choose the tour.
3. After clicking purchase enter 'orbs' into the promo code and click apply. You unlock the saving!
Deals Like This
Solve clues, complete challenges and explore Savannah with our fun scavenger hunt adventure. Play…
Experience your own amazing race as you have fun exploring Savannah while solving clues and…

$5 off each seat for one of the most memorable experiences in Savannah Enjoy the beauty of Historic…

$3 off each seat Enjoy the beautiful statuary, trees, flowers, wildlife and amazing history of the…