2023 Savannah Boat Parade of Lights
Now - November 25, 2023
Scroll to view more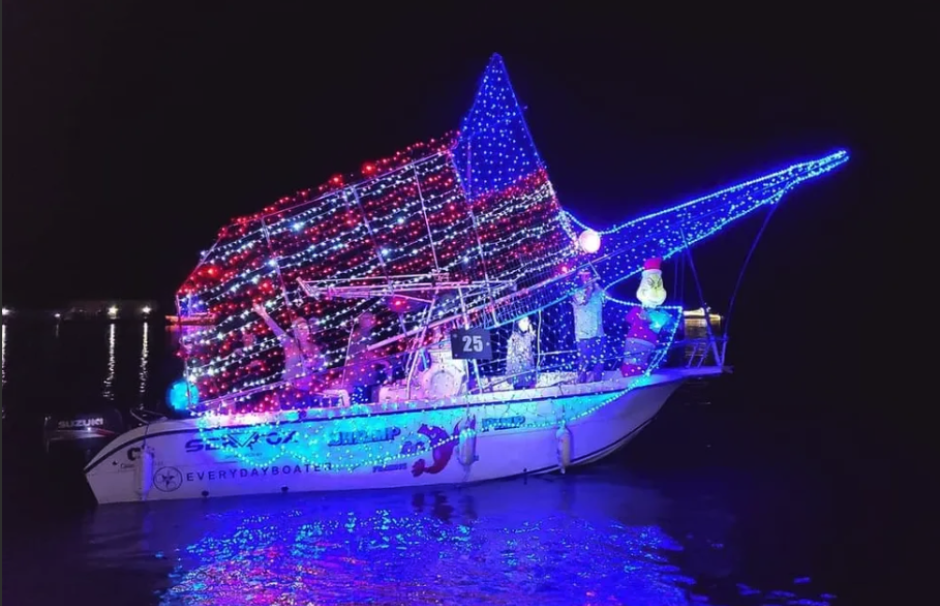 Event Details
Hosted By
Eastern Wharf Commercial District Association
Date and Time
Now - November 25, 2023
Venue
Eastern Wharf Dock
202 Passage Way ,
Savannah, GA 31401
Saturday, November 25, 2023

-

2:00 pm - 4:00 pm
Join us, one and all, Saturday, November 25, 2023 for the 22nd Annual FREE Savannah Boat Parade of Lights FUNDRAISER. This 20+ year tradition has been enjoyed by generations of locals and visitors alike. The Savannah Boat Parade of Lights has also been a great benefit to the charities it has contributed to.
This year we are partnering with Greenbriar Children's Center, an amazing organization which has been helping children in need in Savannah since 1949! We will be donating proceeds raised by the parade to the Center, and this year - a very special treat. The Greenbriar children will be designing our parade t-shirts!
The Parade of Lights, led by the Georgia Queen Riverboat, will begin its voyage on the Eastern Wharf Dock at the Thompson Savannah Hotel, Our Premier Sponsor. After leaving the dock, the Captains will circle past the convention center to the Talmadge Bridge, continue down the river past Plant Riverside District along River Street, passing the panel of judges at the Eastern Wharf Park and repeat the circle, ending back at the Eastern Wharf Dock.
The Eastern Wharf Park committee is planning a wonderful event to coincide with the festivities of the parade!
Enjoy the crafty, fun, creative, whimsically decorated vessels that these Captains and their Crews work so diligently on. Cheer them on as they volunteer their time and efforts to ring in the Holiday Season!
This event is presented completely by volunteers. NO proceeds will be used to pay anyone for their services or participation. Please let us know how you can help, or how we can answer any questions by contacting Delylah Thompson, Parade Chair, at [email protected].
All donations, big and small, will be Accepted, Appreciated and Acknowledged. Thank you for your support to make certain this Savannah tradition thrives.
Events Like This
Now - December 2, 2023
Experience the magic of the holidays at the fourth annual Savannah Christmas Market at Plant…

Now - December 2, 2023
A festive evening of beauty and wellness at the Heavenly Spa at the Westin Savannah Harbor. Sip,…

Now - December 2, 2023
Step back in time this holiday season at the Davenport House Museum! On December 8 and 9, explore…

Now - December 2, 2023
Join us for a fun-filled Family Day at the Davenport House Museum! Bring your loved ones for an…