Event
Arthur Beaumont: Art of the Sea
Educational / Exhibits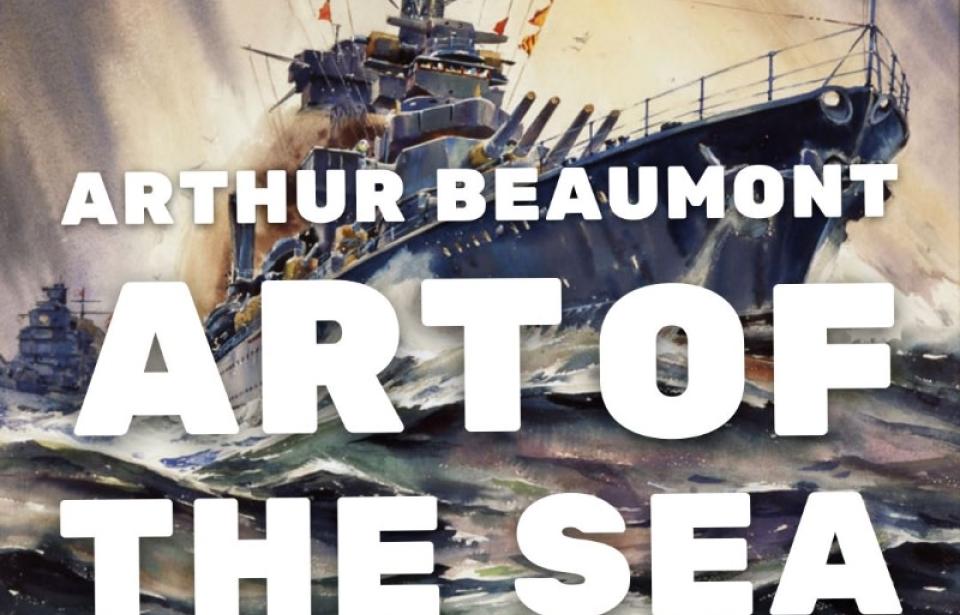 Opening Reception: 27 Jan 2023, 6-8 p.m.
Free Admission
Ships of the Sea is honored to present "Arthur Beaumont, Art of the Sea," a commemoration of Arthur Beaumont's (1890-1978) prestigious career as the official artist of the United States Fleet. This exhibition is on loan from The Irvine Museum.
From Art of the Sea:
"To the artist Arthur Beaumont (1890-1978), the sea and the vessels that sailed on it held endless fascination. Throughout his career, Beaumont sought to create an artistic record of the activities and accomplishments of the U.S. Navy, from the launching of the USS Constitution, to the fierce battles of World War II, to the atomic bomb tests at Bikini Atoll, to the expeditions to the North and South Poles. His body of work includes numerous portraits of specific vessels, including mighty aircraft carriers and destroyers as well as personal yachts of presidents and celebrities. Beaumont aimed to portray not only admirals but also common sailors and soldiers, particularly for wartime commissions of artwork that was to appear in National Geographic Magazine. In 1958, he was named artist laureate of the U.S. Fleet."
Arthur Beaumont "The Art of the Sea" exhibit dates:
25 January 2023 - 18 June 2023
10:00 a.m. - 5:00 p.m.
Tuesday - Sunday
Venue
Event Times
From: 10:00 AM to 05:00 PM