Christmas on the River
December 7, 2023 - December 8, 2023
*Recurring Event
Scroll to view more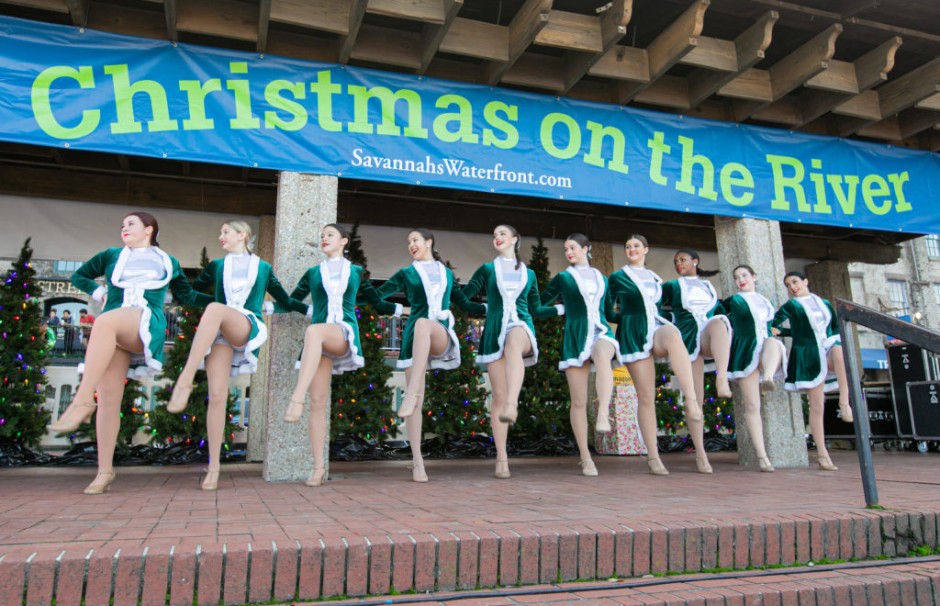 Event Details
Date and Time
December 7, 2023 - December 8, 2023
*Recurring Event
Venue
Savannah's Waterfront
Rousakis Riverfront Plaza ,
Savannah, GA 31401
Thursday, December 7, 2023

-

7:00 pm

Friday, December 8, 2023

-

7:00 pm - 6:59 pm
Celebrate the holidays along Savannah's Waterfront during Christmas on the River. This three-day event will take place from Friday, December 8 through Sunday, December 10, 2023, and features live performances, merry melodies, and holiday cheer.
A variety of dance and musical acts will be featured on Rousakis Riverfront Plaza. Take time to stroll and shop along the waterfront for some unique gifts available from our River Street merchants! You may even spot Santa who will be taking some time away from his busy schedule to join us on the waterfront.
The highlight of the weekend is the 31st Annual Lighted Christmas Parade on Saturday evening, December 9th. The parade begins at Plant Riverside District on the west end of River Street at 5:30 p.m. and continues to the east end, then winds its way up to Broughton Street and through City Market.
Come celebrate the holidays with friends and family on Savannah's Waterfront! Admission is free and open to the public.
Friday, December 8, 5-8 p.m.
Saturday, December 9, 11 a.m. - 5 p.m.
Events Like This
Now - December 1, 2023
Experience the magic of the holidays at the fourth annual Savannah Christmas Market at Plant…

Now - December 1, 2023
A festive evening of beauty and wellness at the Heavenly Spa at the Westin Savannah Harbor. Sip,…

Now - December 1, 2023
Step back in time this holiday season at the Davenport House Museum! On December 8 and 9, explore…

Now - December 1, 2023
Join us for a fun-filled Family Day at the Davenport House Museum! Bring your loved ones for an…