Holiday Nights in City Market
Now - December 31, 2023
*Recurring Event
Scroll to view more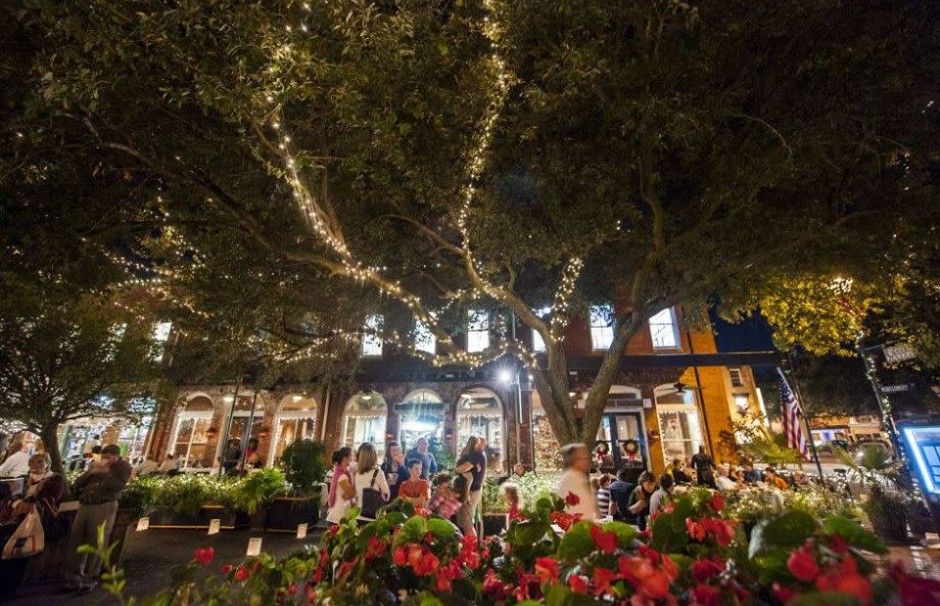 Event Details
Date and Time
Now - December 31, 2023
*Recurring Event
Venue
City Market
219 W Bryan St\r\nSte 207 ,
Savannah, GA 31401
Thursday, November 30, 2023

-

1:30 pm - 4:00 pm

Friday, December 1, 2023

-

1:30 pm - 4:00 pm

Saturday, December 2, 2023

-

1:30 pm - 4:00 pm

Sunday, December 3, 2023

-

1:30 pm - 4:00 pm

Monday, December 4, 2023

-

1:30 pm - 4:00 pm

Tuesday, December 5, 2023

-

1:30 pm - 4:00 pm

Wednesday, December 6, 2023

-

1:30 pm - 4:00 pm

Thursday, December 7, 2023

-

1:30 pm - 4:00 pm

Friday, December 8, 2023

-

1:30 pm - 4:00 pm

Saturday, December 9, 2023

-

1:30 pm - 4:00 pm

Sunday, December 10, 2023

-

1:30 pm - 4:00 pm

Monday, December 11, 2023

-

1:30 pm - 4:00 pm

Tuesday, December 12, 2023

-

1:30 pm - 4:00 pm

Wednesday, December 13, 2023

-

1:30 pm - 4:00 pm

Thursday, December 14, 2023

-

1:30 pm - 4:00 pm

Friday, December 15, 2023

-

1:30 pm - 4:00 pm

Saturday, December 16, 2023

-

1:30 pm - 4:00 pm

Sunday, December 17, 2023

-

1:30 pm - 4:00 pm

Monday, December 18, 2023

-

1:30 pm - 4:00 pm

Tuesday, December 19, 2023

-

1:30 pm - 4:00 pm

Wednesday, December 20, 2023

-

1:30 pm - 4:00 pm

Thursday, December 21, 2023

-

1:30 pm - 4:00 pm

Friday, December 22, 2023

-

1:30 pm - 4:00 pm

Saturday, December 23, 2023

-

1:30 pm - 4:00 pm

Sunday, December 24, 2023

-

1:30 pm - 4:00 pm

Monday, December 25, 2023

-

1:30 pm - 4:00 pm

Tuesday, December 26, 2023

-

1:30 pm - 4:00 pm

Wednesday, December 27, 2023

-

1:30 pm - 4:00 pm

Thursday, December 28, 2023

-

1:30 pm - 4:00 pm

Friday, December 29, 2023

-

1:30 pm - 4:00 pm

Saturday, December 30, 2023

-

1:30 pm - 4:00 pm

Sunday, December 31, 2023

-

1:30 pm - 4:00 pm
Celebrate the Magic of the Season at City Market!
Join us as City Market transforms into a wonderland filled with festive cheer and holiday delights. Throughout the entire month, immerse yourself in the holiday spirit with our Holiday Nights in City Market! In conjunction with Old Town Trolley – Holiday Sights and Festive Nights Tour, City Market will host a month long evening event.
Visit with Father Christmas: Bring your little ones and young-at-heart for a heartwarming visit with the jolliest of all – Father Christmas himself! Capture the perfect holiday photo and share your wishes!
Holiday Music Spectacular: Let the melodious sounds of holiday music serenade your senses as you wander through the Market. From classic carols to contemporary hits, the ambiance will be alive with the joyous spirit of the season.
Don't miss this chance to create cherished holiday memories with your loved ones at City Market. Whether you're shopping, dining, or simply soaking in the festive atmosphere, our holiday celebration has something for everyone!
Spread the word, mark your calendars, and make City Market your go-to destination for holiday magic. See you there!
Events Like This
Now - December 1, 2023
Experience the magic of the holidays at the fourth annual Savannah Christmas Market at Plant…

Now - December 1, 2023
A festive evening of beauty and wellness at the Heavenly Spa at the Westin Savannah Harbor. Sip,…

Now - December 1, 2023
Step back in time this holiday season at the Davenport House Museum! On December 8 and 9, explore…

Now - December 1, 2023
Join us for a fun-filled Family Day at the Davenport House Museum! Bring your loved ones for an…