---
Article
Safety Measures at the Savannah Convention Center
For over 20 years, the Savannah Convention Center has been committed to creating compelling guest experiences. Take a look at their comprehensive plan featuring enhanced safety measures and operational changes designed to meet the health and safety challenges presented by COVID-19.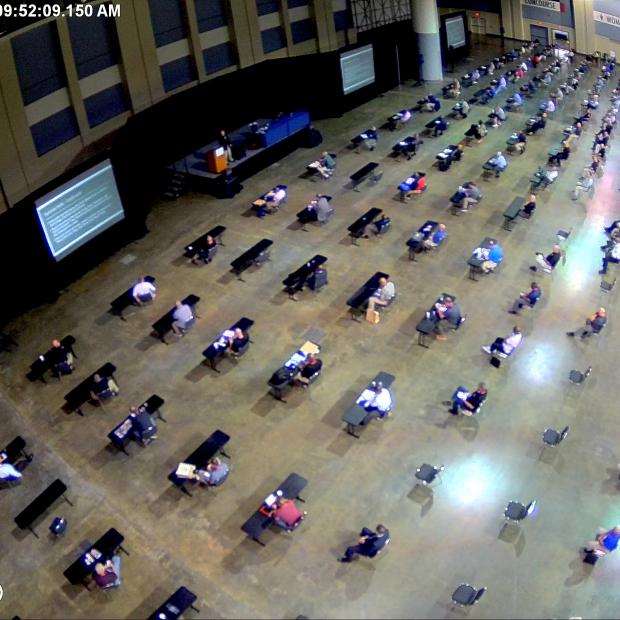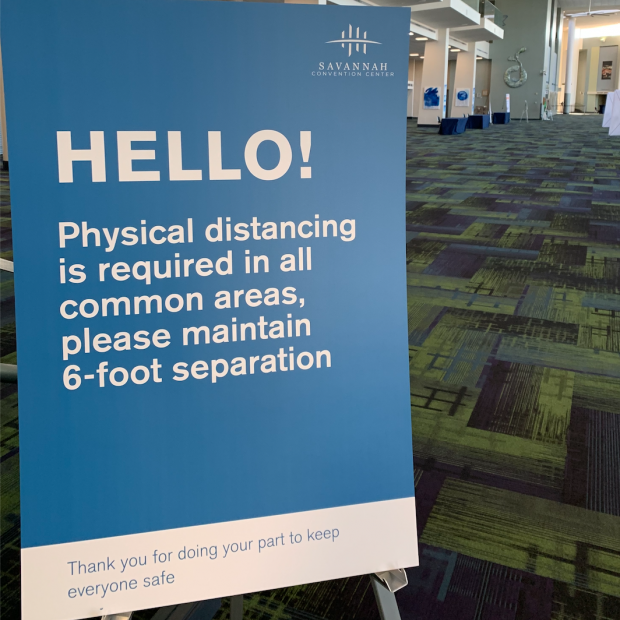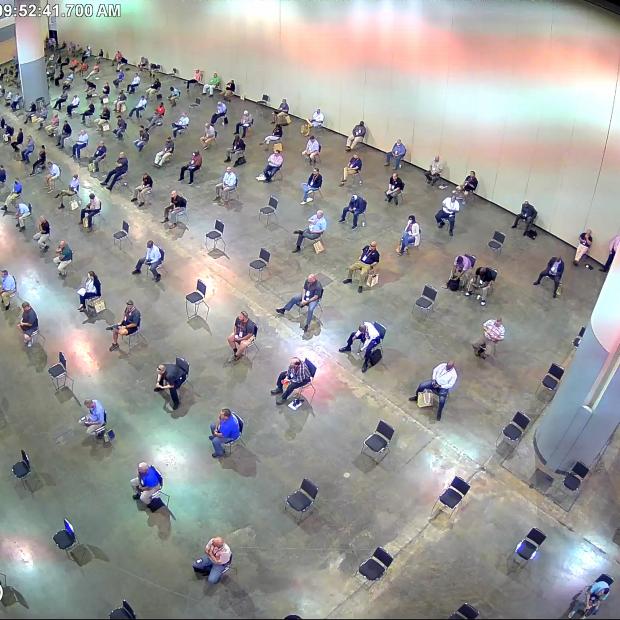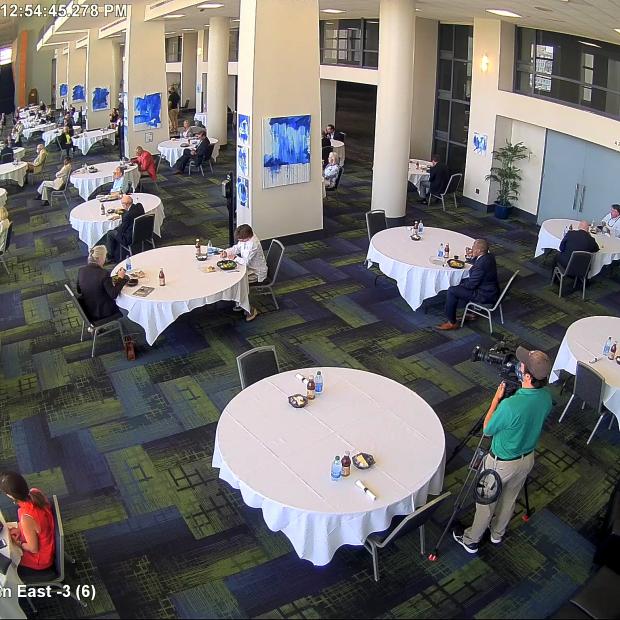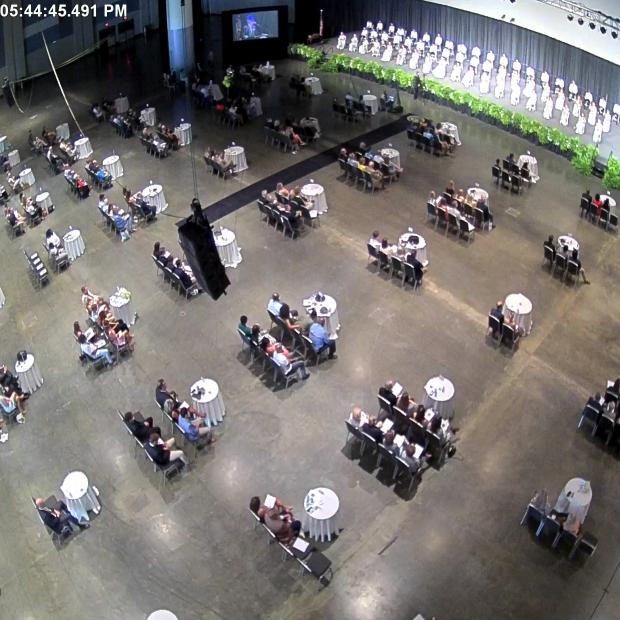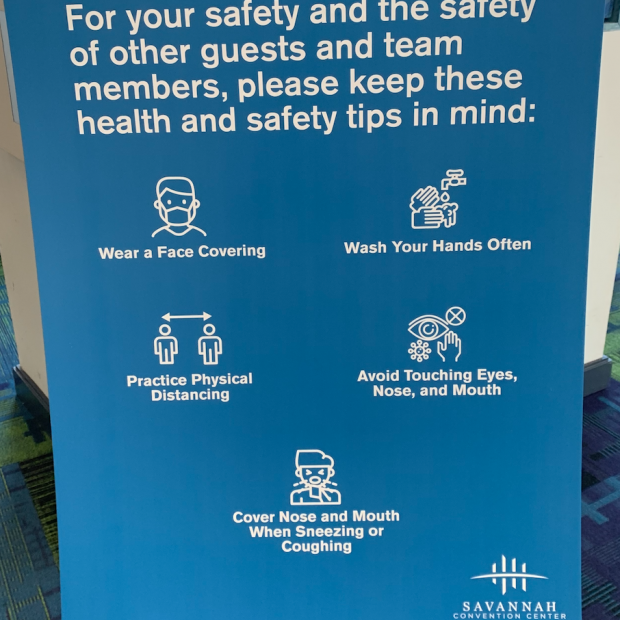 Savannah Convention Center is among the first wave of convention centers committed to achieving GBAC STAR accreditation for cleaning, disinfection, and infectious disease prevention. 

With the implementation of cashless transactions for parking, food and beverage, and coat and bag check to opening doors, directing guests, and exhibitor services desk, the Savannah Convention Center is creating several no-contact experiences to reduce the number of person-to-person touchpoints.

From ingress/egress, building access, physical distancing guidelines for public spaces, food lines, meeting rooms, and exhibit halls to reevaluating attendee flow, analyzing occupancy limits, and applying registration protocols, the Savannah Convention Center is creating a safe environment for attendees, exhibitors, and team members.

Visitors to Savannah Convention Center can expect gentle reminders on required physical distancing and hygiene guidelines in the form of signage near elevators, escalators, high-traffic common areas, food stands, restrooms.

All Savannah Convention Center team members will be:

Subject to a daily health screening, including temperature check. 

Required to wear a face covering.

Trained on the Center's updated hygiene policy and general best practices, including proper personal hygiene and preventative measures to protect themselves, team members, and guests,

Savannah Convention Center will implement processes and modify its current menu offerings to allow for proper physical distancing and reduce overall person-to-person contact where possible.

All team members who prepare or handle food will be required to wear a face covering, gloves, and hairnets/hats while in any food preparation or serving capacity. Protocols are in place for handwashing and glove changes.

Plexiglass shields and sneeze guards will be used when and where appropriate for interactions between team members and guests.

Hand sanitizer and disinfecting wipes will be available at service workstations.

Kitchens will be deep cleaned and disinfected daily, while food preparation stations will be sanitized before and after each use.

Food queuing lines, dining areas, and bar seating will be spaced to allow for proper physical distancing; proper signage also featured. Menu modifications include pre-packaged food items prepared in advance, individually wrapped utensils, and touchless payment options. Increased levels of service attendants to replace all self-serve food and beverage options (e.g. buffets).
Client Testimonial

"As you can imagine, we definitely had concerns about having our annual Summer Training Conference in Savannah during the pandemic.  However, we worked closely with our conference hotel (the Westin) and the Savannah International Convention Center to make sure that we were able to reduce the threat of contracting / spreading the COVID-19 virus.

 

Although the attendance numbers were smaller due to the pandemic, our conference still attracted 445 attendees and 88 exhibitors. This is a testament to the increased confidence that GACP and its membership had in the SCC's plan to host our conference in this COVID-19 environment.

 

Additional signage, hand sanitation stations, cleaning protocols, increased social distancing in training and exhibition areas and food / beverage serving protocols were all designed to reduce the risk to our members as well as SITCC employees. Although virtual meetings are becoming commonplace, we believed that an in-person conference was important.  

 

We consider our 2020 Summer Training Conference to have been a huge success. We appreciate everything that you and Visit Savannah did to help make our conference a success."

 

A.A. "Butch" Ayers
Executive Director
Georgia Association of Chiefs of Police