Profile
6th Sense World - Historic Ghost & Cemetery Tours
415 Bonaventure Rd, Ste B, Savannah, GA 31404
Located in Historic Landmark District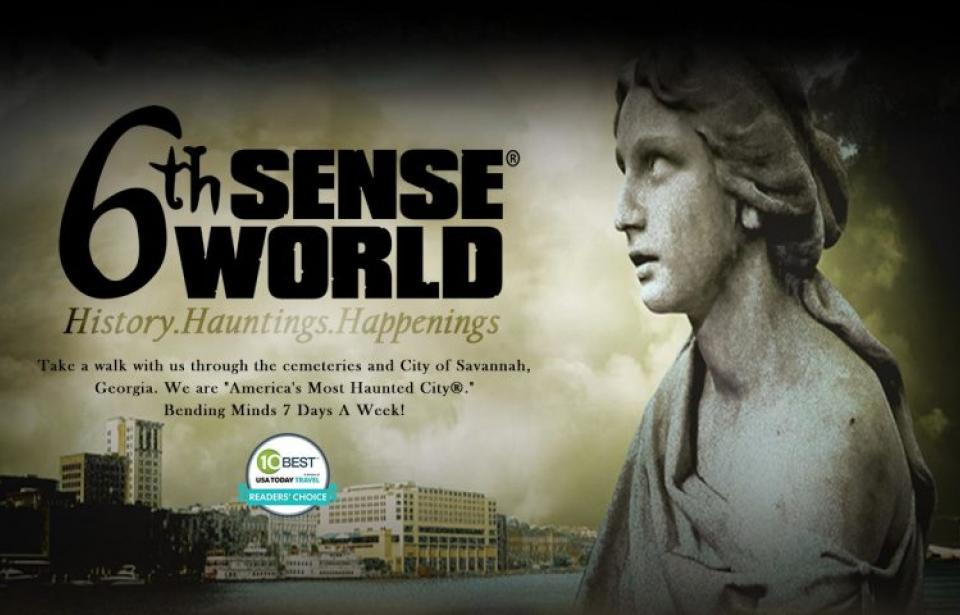 Ghost Tour / History Tour
Info & Amenities
Founded in 1995, 6th Sense World offers more history, specialty ghost, cemetery & ghost-hunt styled tours in one city than any other in the USA! Walking tours are year round, 7 days a week!... BONAVENTURE CEMETERY TOURS at 10am/2pm, AMERICA'S MOST HAUNTED CITY TOUR & SIXTH SENSE SAVANNAH GHOST TOUR at 7:00pm for families, 9:00/9:30pm (Adults only), We also host other Paranormal Investigations and Special Events. Advance Reservations Required.
Pets
Service Dog Friendly
Outdoor Only
Discount
Reviews
Yelp® Reviews
Yelp Overall Rating
Donna C. | Feb 27, 2023
The cemetery was very interesting. Our guide was very knowledgeable and friendly. I would recommend this place
Katlin H. | Apr 10, 2022
This historical cemetery tour with Mrs. Dawn was splendid!! She did an amazing job and very knowledgeable. I highly recommend booking with her! The gift...
Kris B. | Feb 13, 2023
Dawn did a fantastic job as guide! Her incredible knowledge of the Bonaventure Cemetery and of Savannah history in general was amazing. There was a very...