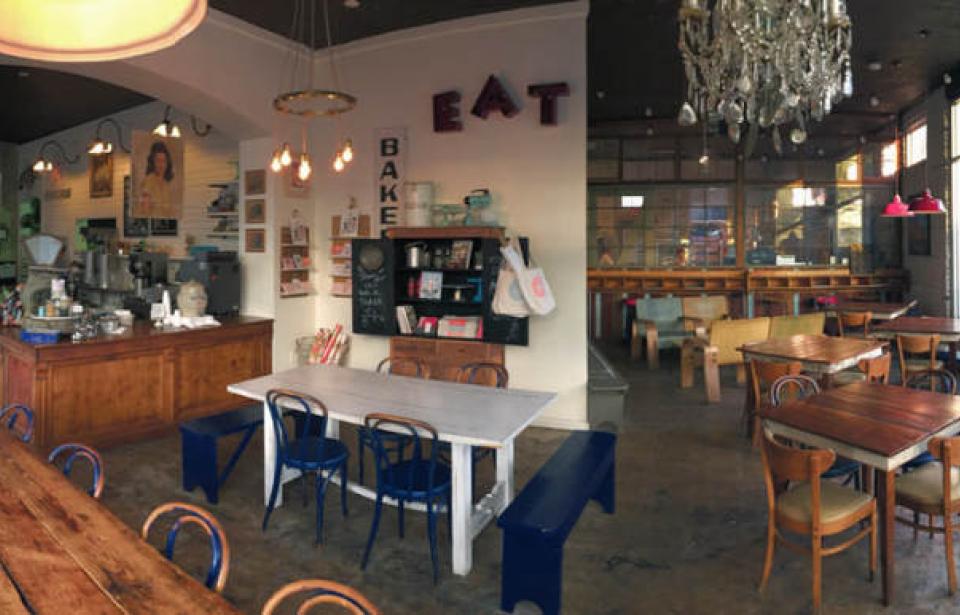 Info & Amenities
Back in the Day Bakery is a Southern American Bakery where all of the products are hand crafted in small batches, with an emphasis on quality, local ingredients.
Cuisine
American
Breakfast
Casual Dining
Coffee/Tea
Deli/Sandwiches
Desserts
Discount
Reviews
TripAdvisor® Reviews
TripAdvisor Traveler Rating
MamaBearPopTart | Mar 2, 2023
"Arrive Early So You Don't Miss Out!"
This was our first stop after arriving in Savannah. After circling the block a few times 2 of us decided to jump out while the driver went and found a parking spot. We arrived a little over an hour...
davidnM6347FR | Jan 28, 2023
"If you go, buy the bread."
This business was featured in an episode of Richard Kimball foodie show on PBS. It turned out to be a very tiny neighborhood bakery in a marginal area of Savannah. They had a few varieties of bread...
AndyVESAV | Oct 14, 2022
"Meh."
We've been to this bakery multiple times. Staff and owner make you feel like they're doing you a favor by selling their product to you. Food isn't worth the lousy attitudes…
Yelp® Reviews
Yelp Overall Rating
Sarah K. | Mar 14, 2023
We went to Back in the Day on a Saturday right when it opened. There was a small line out front that moved very quickly. The inside is adorable, and full of...
Emery D. | May 15, 2023
Oh Back in the Day! I'm a huge fan of this bakery and their two main cookbooks. Everything they make is stupendous, but I think it needs to be pointed out...
Katie A. | Apr 22, 2023
Back in The Day Bakery was promoting a pop up hosted by Preachers Soul Food where lunches would be available for purchase. I wanted to support so I went to...