Savannah Convention Center Celebrates Construction Milestone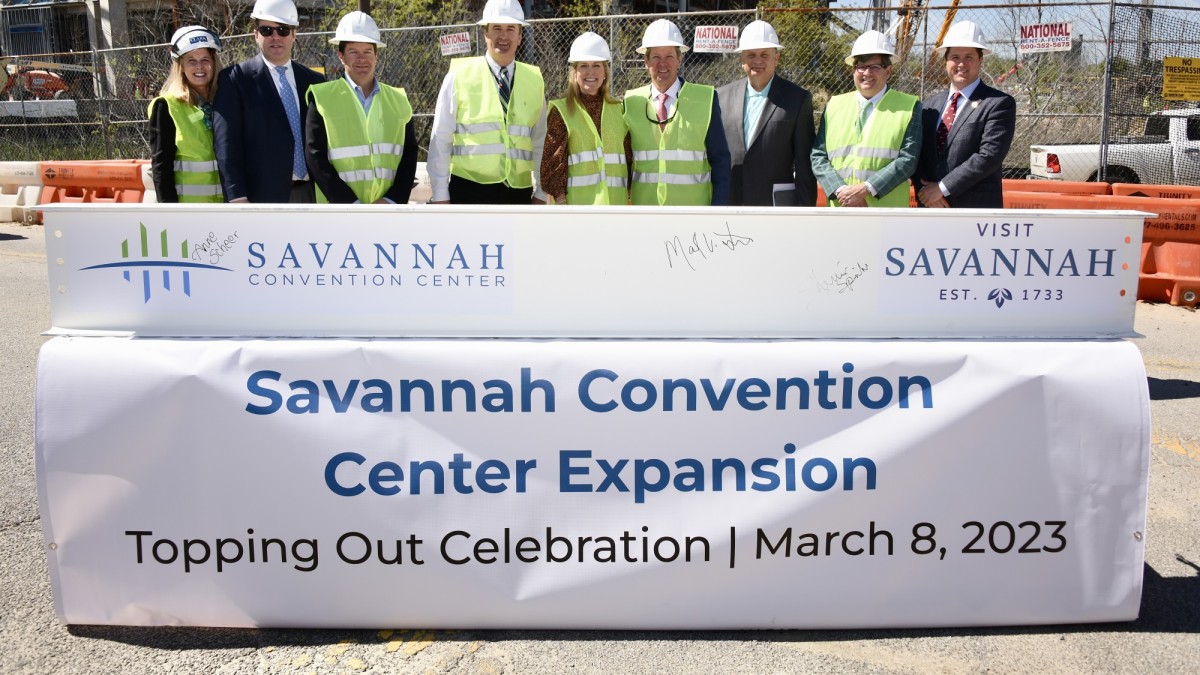 On Wednesday, March 8, the Savannah Convention Center held a "Topping Out" ceremony, a tradition to celebrate the last beam being placed for a project. Representatives from the Savannah-Georgia Convention Center Authority Board, Visit Savannah, and elected officials signed the steel beam and celebrated the milestone. Georgia Governor Brian P. Kemp was on hand to participate in the day of celebration.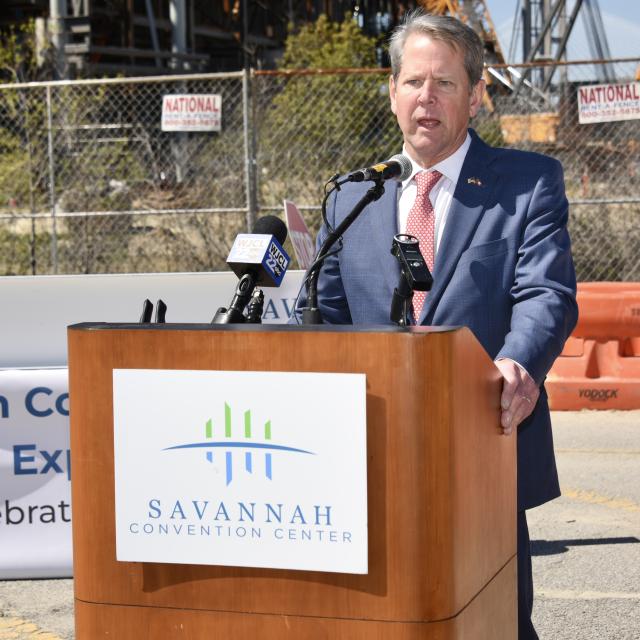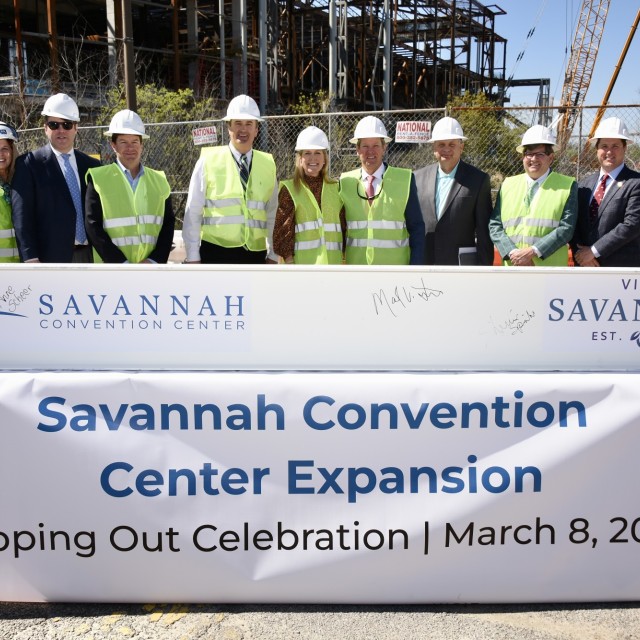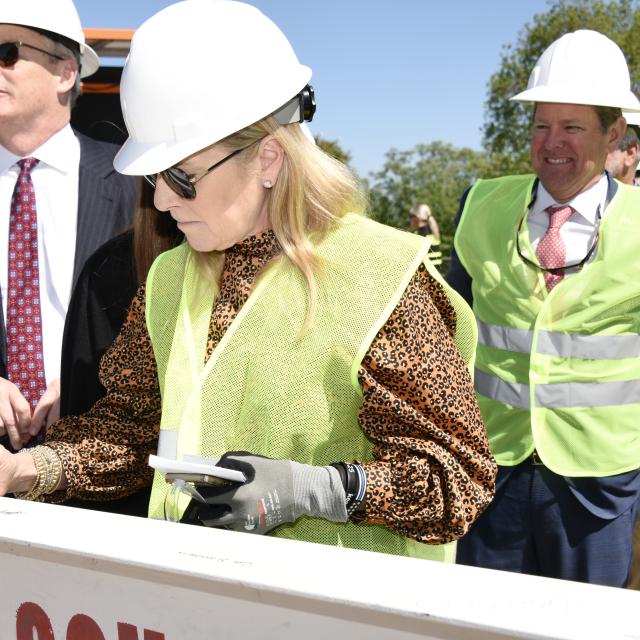 "The topping out ceremony is a way of recognizing and appreciating the hard work of the construction teams working on the Savannah Convention Center expansion project," said Joseph Marinelli, president of Visit Savannah and Vice-Chairman of the SGCCA Board. "It is a time-honored tradition that celebrates the completion of the highest point of a structure and marks the progress of the project. This milestone also sends our customers and prospects a message that this project is progressing as planned and will be open in January 2024." 
When complete, the $276 million expansion project will double the Convention Center's exhibit hall space to 200,000 square feet, adds an additional 40,000 square foot ballroom, a new 900-space parking garage, and much more.
"The expansion of the Savannah Convention Center is a welcome development for the city and its citizens, thanks to Governor Kemp," said Mark Smith, Chairman of the Savannah-Georgia Convention Center Authority Board. "Not only will it provide an impressive upgrade to the existing facility, but the project has also created jobs for Georgians with more than 1,168,000 man-hours already logged on the project."
Expansion Project Numbers to Date:
Opening Q1 2024
$276M in funding secured for the expansion project
Creating 500 direct construction site jobs
More than 1,168,000 man-hours logged in construction
Currently, there are 34 events booked in new expansion space with approximately $99.2M in economic impact
$114M was awarded to first-tier Georgia contractors, including $64M to Savannah-based firms
Upon completion, the Savannah Convention Center will feature the following:
200,000 total sq. ft. of exhibit hall space
A 25,000 sq. ft. and a new 40,000 sq. ft. ballroom
32 customizable breakout rooms
A new 58 ft. wide hangar door
A new 900-space parking garage
Additional outdoor space to enjoy Savannah's beautiful weather
New facility entrance with an all-glass façade
403 adjacent hotel rooms (Westin), and coming soon, a NEW HQ hotel to be announced (Developer: Brookfield Properties)
Learn More about the Savannah Convention Center Expansion