Savannah Ranked #3 "Top U.S. City" by Travel + Leisure Readers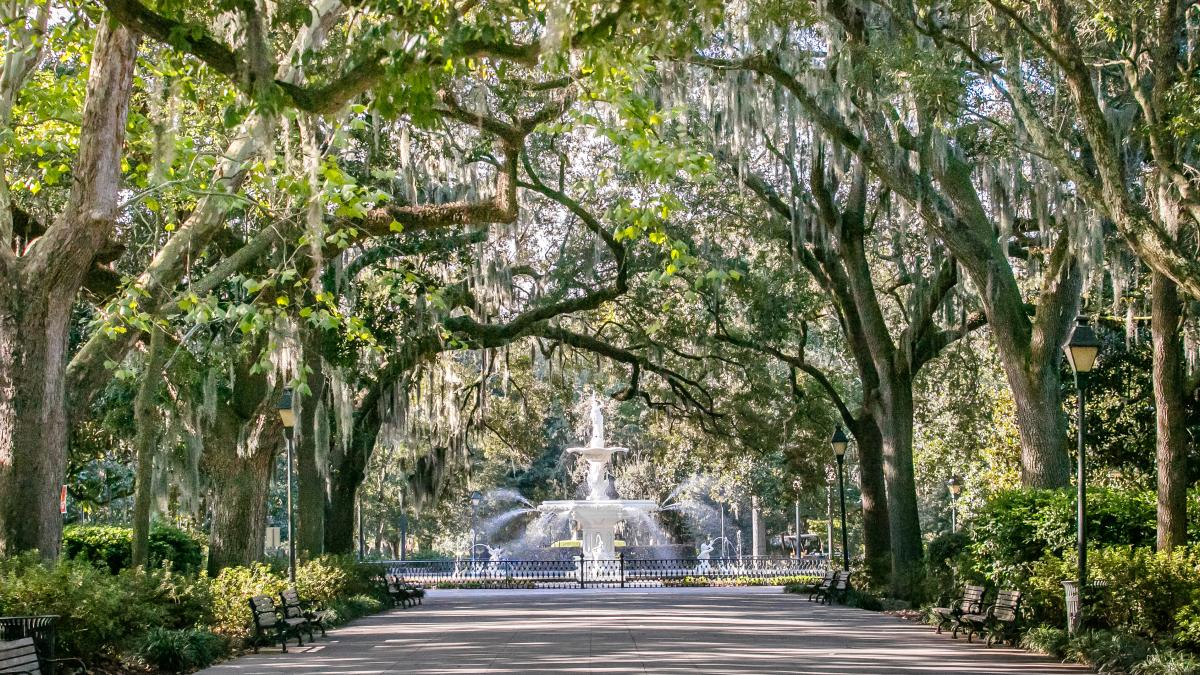 Savannah is ranked No. 3 city in the United States according to the Travel + Leisure World's Best Awards 2018 readers' survey announced today and available now on TravelandLeisure.com/worlds-best. Savannah held on to its No. 3 spot from 2017 and 2016, when it leaped from its place at No. 7 on the 2015 list.
"Savannah again being recognized by the readers of Travel + Leisure magazine as being one of the top three visitor destinations in the country is a testament to all that our community has to offer our guests," says Visit Savannah President Joseph Marinelli. "From terrific air service, lodging, dining, attractions and tours to dynamic overall retail offerings, we have the type of experience that our customers are looking for. But it's Savannah's people and true spirit of Southern hospitality that is the difference-maker in why folks choose to visit Savannah."
The magazine touted Southern cities' "charm offensive," noting that 8 Southern cities made the top 15 list in 2018, and that Georgia's oldest city "wins readers over with meticulously preserved architecture, winsome gardens, and inviting inns." The Savannah/Hilton Head International Airport was also recognized at No. 7 on Travel + Leisure's list of the Top 10 Domestic Airports.
The new survey reveals the top travel destinations and companies in the U.S. and around the globe, from cities and islands to cruise lines, airlines, hotels and more. Cities are rated on sights/landmarks, culture, food, friendliness, shopping, and value.
TOP 15 CITIES IN THE UNITED STATES 2018
Charleston, SC       
New Orleans, LA
Savannah, GA    
Santa Fe, NM
New York City
Chicago, IL
San Antonio, TX
Asheville, NC
Nashville, TN
Honolulu, HI
San Francisco, CA
Williamsburg, VA
Austin, TX
Boston, MA
Carmel-by-the-Sea, CA
Travel + Leisure readers rated their favorite hotels, cities, islands, destination spas, cruise lines, airlines, tour operators, car-rental companies, and more. The World's Best Awards 2017 readers' survey results (listed by overall and regional rankings) and survey methodology are featured on TravelandLeisure.com/worlds-best now and is the cover story of the August issue of the magazine, on newsstands this month.
Follow the conversation on Twitter with @TravelLeisure, #TLWorldsBest, @VisitSavannah and #VisitSavannah.
For media assistance, contact Summer Bozeman at [email protected] or 912-644-6429.
# # #


Visit Savannah serves as the official destination marketing organization for the Savannah area tourism industry and is committed to driving economic prosperity in the greater Savannah community through increased overall visitation and related spending while continuing to build upon Savannah's image as a world-class destination.