How to Get a Marriage License in Savannah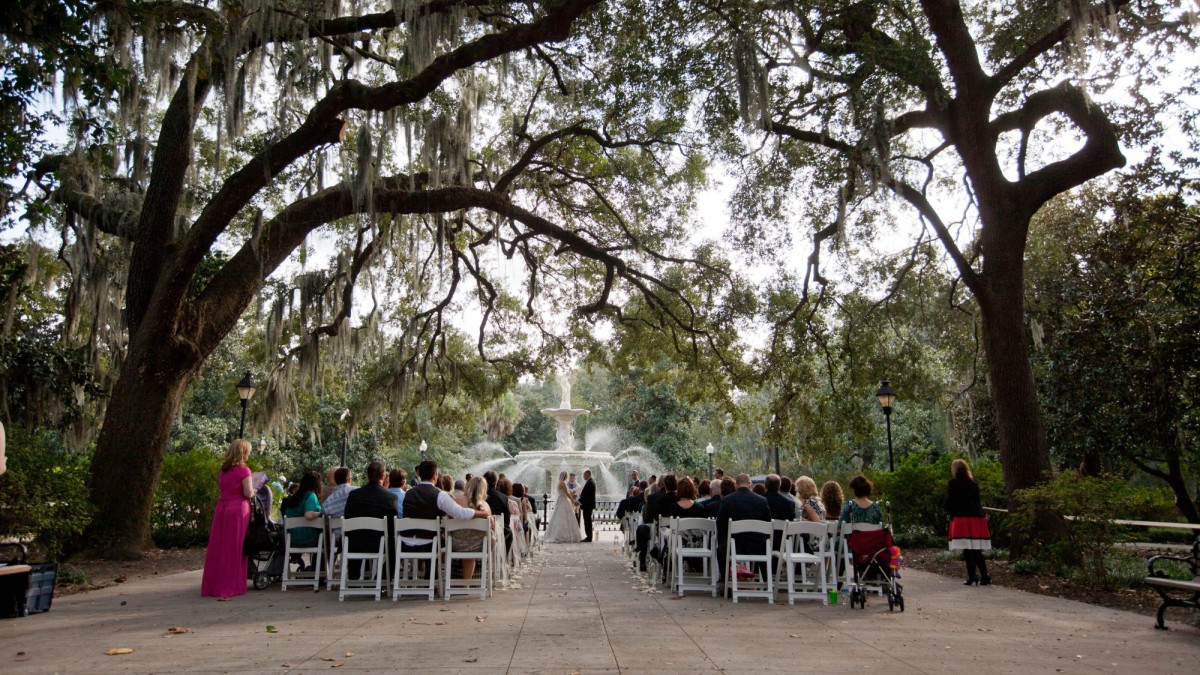 For your wedding to be recognized in the eyes of the law, you're going to need a valid Georgia marriage license before the big day! We've rounded up the basic information you need to obtain a marriage license and be on your way to the altar. For more information, visit the Chatham County Probate Court.
There is no waiting period in Georgia, so you will receive your license at the time you apply. If one or both applicants are residents of Georgia, they can obtain a marriage license in any Georgia county. If neither are residents, then they must obtain their license in the county where they intend to have the ceremony performed.
Requirements for Securing a Marriage License
Applicants must be at least 18 years old to apply without parental consent. 17-year-olds may apply with parental consent; both parents or your custodial parent must sign for you if you are underage. Parents must accompany the minor applying for the marriage license and must have proper identification, such as a valid driver's license. 
All applicants must present valid identification. This can be a driver's license, a certified copy of a birth certificate, a military I.D., a passport, or a state-issued I.D. card. Not acceptable are social security cards, insurance cards, credit cards, work or school I.D. cards. If either applicant has been divorced, be sure to bring a certified copy of your most recent Judgment and Decree with the judge's signature on the order along with you when applying for your marriage license. 
Both the bride and the groom must be present at the same time in order to apply for the marriage license, and must pay a fee of $66. 
Probate Court Hours for Issuing Marriage Licenses
Marriage license are issued Monday through Friday between the hours from 8 a.m. to 4:30 p.m. (except holidays) in the Chatham County Probate Court (133 Montgomery St., Room 509).
Additional Questions?
Direct any additional questions about obtaining a marriage license to the Chatham County Probate Court at 912.652.7277. You can also download an application for a marriage certificate at the Probate Court's website.
Wedding Planning Assistance
Reach out for assistance planning your wedding in Savannah, securing a room block for your guests, or to receive a Savannah Weddings magazine.