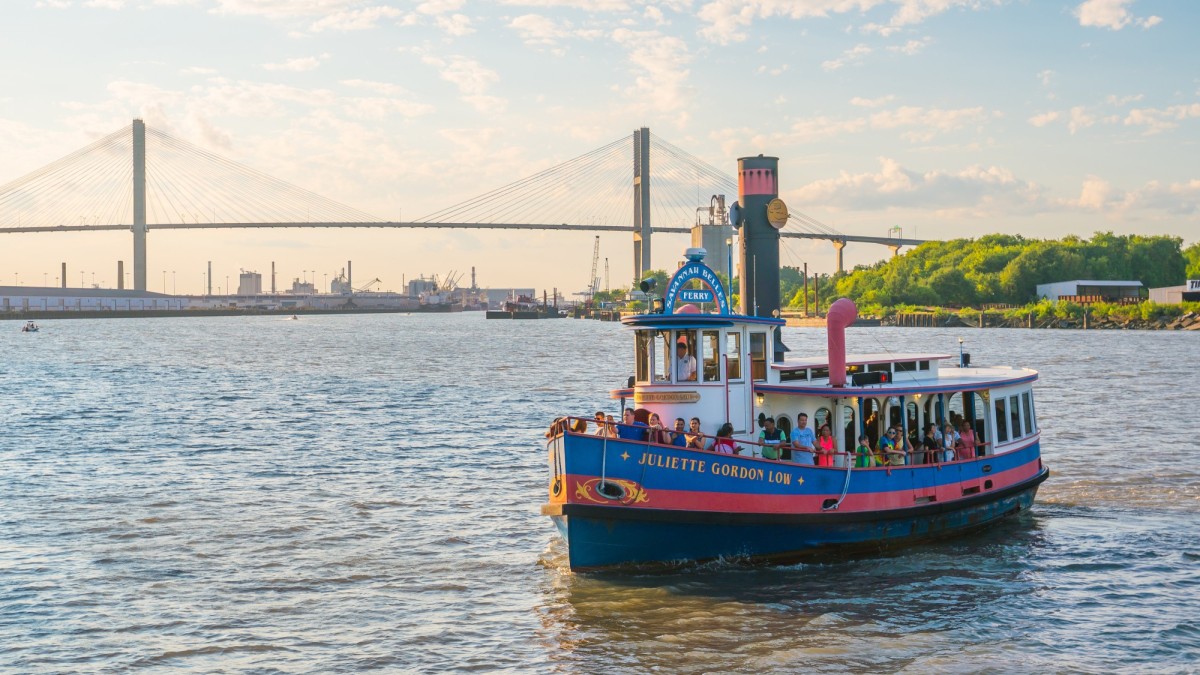 It's totally possible—and incredibly fascinating—to spend days strolling through the nation's largest Landmark Historic District. But with so much here to see and do, your feet might have different plans. Check out some other ways to see Savannah in style.
Parking in Savannah
ParkingThe City of Savannah operates over 3,000 metered parking spaces, 5 public parking garages, and 6 surface lots in ...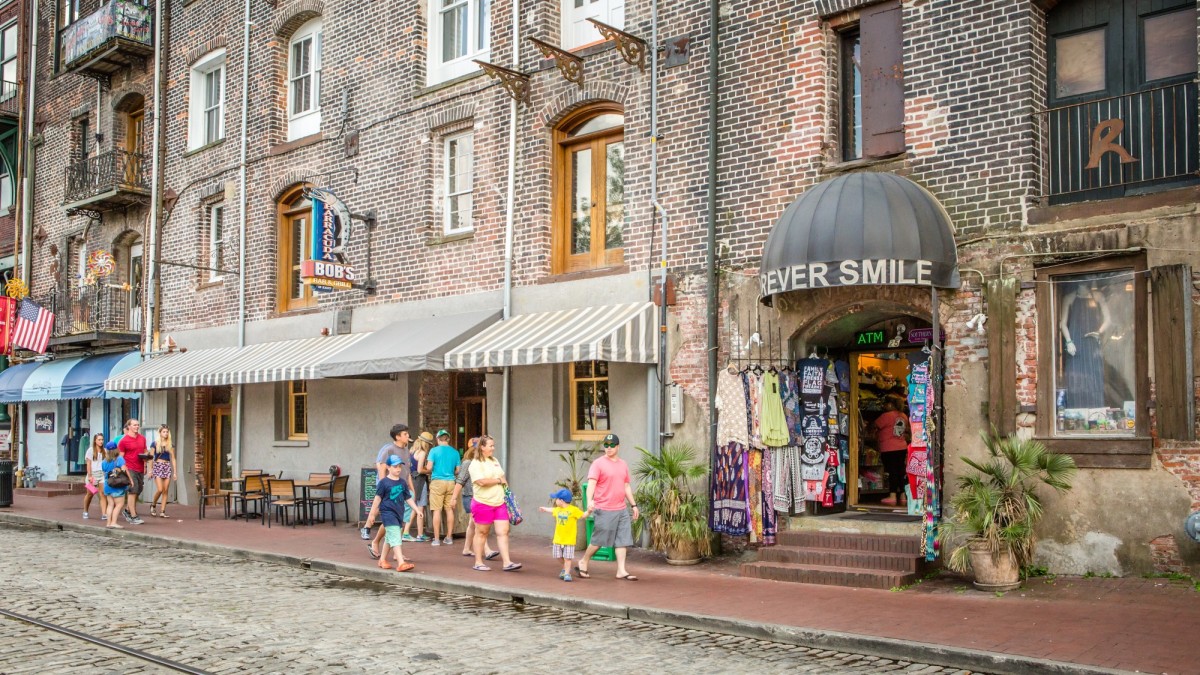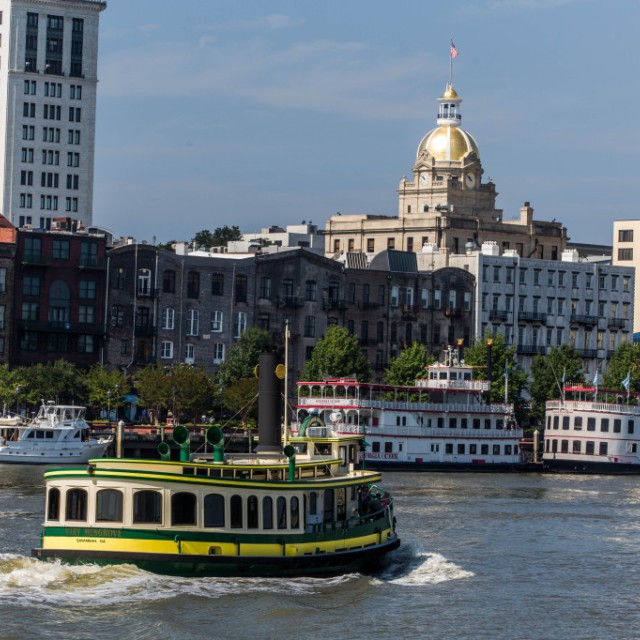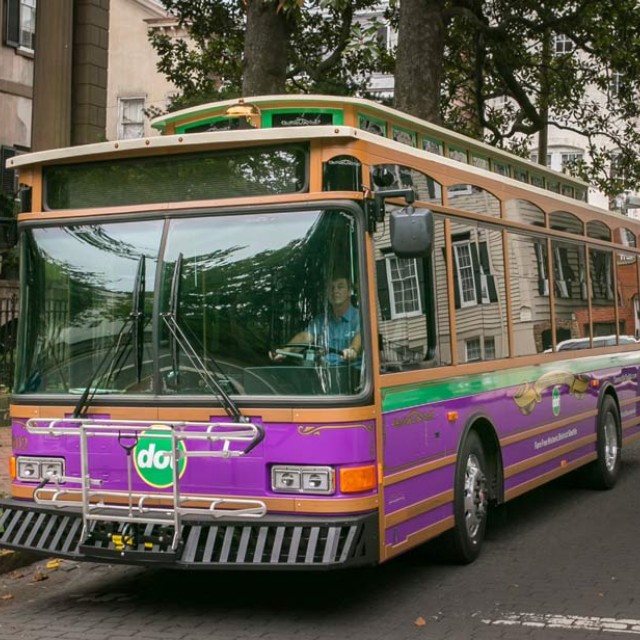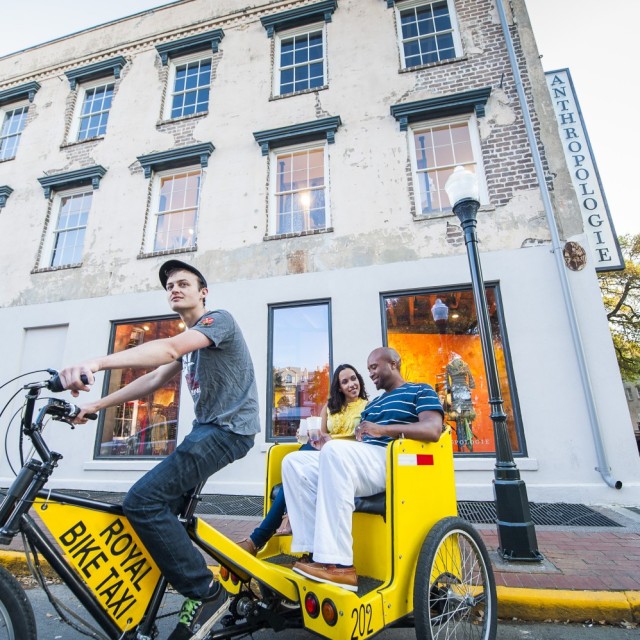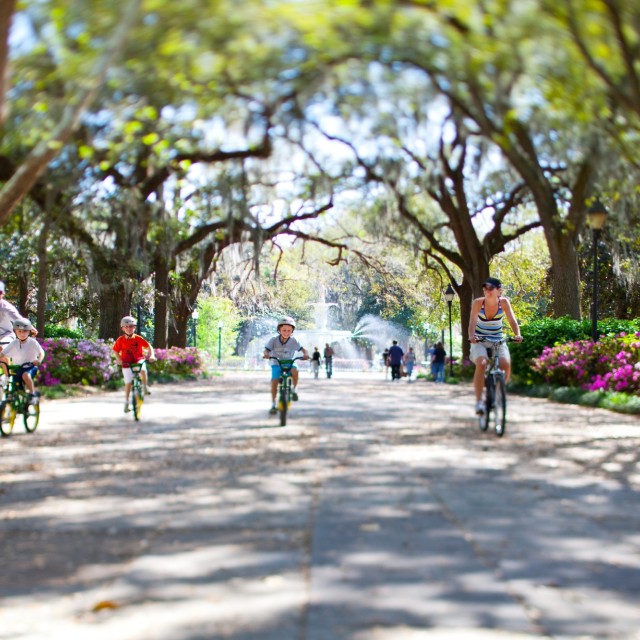 Transportation
ADA ACCESSIBILITY
Even though Savannah is a historical city, there are plenty of places for people with low mobility and different abilities to visit. See some of the accessible locations in our destination.
Award-Winning Bicycling
Savannah is a Bronze Level Bicycle-Friendly Community as awarded by the League of American Bicyclists. Bike Walk Savannah is an organization that is working toward becoming an even more bike-friendly town, by advocating for the implementation of a Complete Streets Policy and providing bicycle programming in Savannah.
Chatham Area Transit (CAT)
CAT offers 16 fixed bus routes in Savannah and Chatham County. Fare for local one-way service is $1.50 and discounted weekly and monthly passes are available.
CAT Also offers the 100x Airport Express for daily service from the Savannah/Hilton Head International Airport to the Joe Murray Rivers, Jr. Intermodal Transit Center with stops at designated downtown hotels.
DOT
The DOT is a fare-free service to help visitors and residents get around downtown Savannah.  Included in the system are shuttles serving 18 stops in the Historic District and the Savannah Belles Ferry. Use the free shuttle from 7 a.m. to 7 p.m., Mon.-Fri.; 10 a.m. to 7 p.m. on Saturday; 10 a.m. to 6 p.m. on Sundays; and 10 a.m. to 6:30 p.m. on holidays (excludes Thanksgiving, Christmas or New Year's Day.) For the most updated information, click here.
Express Shuttle
Runs every 10 minutes
Get on and off at any of 18 stops around the Historic District
Connects to municipal parking facilities, visitor centers and ferry
Free Wi-Fi
ADA-Accessible
Pet Policy – Only service animals are permitted on the Express Shuttle
How can your guests use it?
Leave vehicles at the hotel or public parking garages and use dot services to experience Savannah.
Connections also available to the DOT Ferry Service providing access to Hutchinson Island without using a car.
Service will be available for any rider at no cost during the following hours: 

Monday – Friday: 7 a.m. – 7 p.m.
Saturday: 10 a.m. – 7 p.m.
Sunday: 10 a.m. – 6 p.m.
Holidays: 10 a.m. – 6:30 p.m.
This includes MLK Day, Memorial Day, 4th of July, Labor Day, Christmas Eve, and New Year's Eve
There is no service on Thanksgiving, Christmas Day, or New Year's Day 
Savannah Belles Ferry
Monday through Sunday, 7:00 a.m. to 10:00 p.m. (Service to Waving Girl Landing ends at 6:00 p.m.)
Connects downtown with Hutchinson Island and the Savannah International Trade & Convention Center
Modern passenger-only ferries are reminiscent of vessels seen in the harbor a century ago.
Named for Savannah's Belles, strong women who shaped the city's history.
ADA-Accessible
Pet Policy – Service animals, pets in carriers and non-aggressive dogs on leashes are permitted on the Ferries.
Water ferry service may be interrupted without notice due to inclement weather and/or other river traffic.
For more information, visit www.connectonthedot.com or call 912-233-5767.
Tours
Savannah offers a variety of tours - including trolley, walking, horse-drawn carriages, segway tours and more. Find your perfect tour here.
City Parking
Find everything you need to know about parking in Savannah here. 
Vehicle Rentals
Avis Budget Car & Truck Rental
7070 Abercorn St, Savannah
(912) 355-0805
www.avis.com
Enterprise Rent A Car
11506-A Abercorn St, Savannah
(912) 920-1093
www.enterprise.com
Savannah Car Rentals
9393 Abercorn St, Savannah
(912) 920-5431
www.savannahcarrentals.com
TLT Smiling Faces Transportation
TLT Smiling Faces Transportation, Savannah
(912) 239-4080
www.tltsmilingfaces.com
Tybee Turtle Transit LLC
6 White Oak Lane, Tybee Island
(361) 887-8537
www.tybeeturtletransit.com
Falcon Charter Bus Atlanta
1280 Peachtree Street NE, Ste. 0101
Atlanta, GA 30309
404.400.3545
https://www.falconcharterbus.com/atlanta-charter-bus
 
National Charter Bus Atlanta
4651 Roswell Rd, D-303
Atlanta, GA 30342
404.400.1914
https://www.nationalbuscharter.com/atlanta-charter-bus
Limousines & Tours
Above and Beyond Limousine
(912) 236-9114
www.aboveandbeyondsav.com
Atlanta Charter Bus Company
3445 Stratford Rd NE #406
Atlanta, GA 30326
(404) 474-7769
https://www.atlantacharterbuscompany.com/
Callan's Classics, Vintage Limousines
Savannah, GA 31401
(678) 943-9960
https://www.callansclassics.com/
Carolina Transit
262 Spanish Wells Road
Hilton Head, SC 29925
(843) 681-3970
https://carolinatransit.com/
Edward Transportation
Waverly, GA 31565
(912) 771-1301
https://edwardtransportation.com/
Kelly Tours
2788 Highway 80 West
Garden City, GA 31408
(912) 964-2010
http://www.kellytours.com/
Silver Oak Transportation
56 Cat Brier Lane
Hilton Head, SC 29926
(843) 384-4235
http://www.silveroaktransportation.net/
Wingard Classics
463 Johnny Mercer Blvd
Ste B2 POB 30591
Savannah, GA 31410
(912) 224-3314
http://www.wingardclassics.com/