Profile
Midnight Sun Lounge
1 Resort Drive, Savannah, GA 31421
Located in Historic Landmark District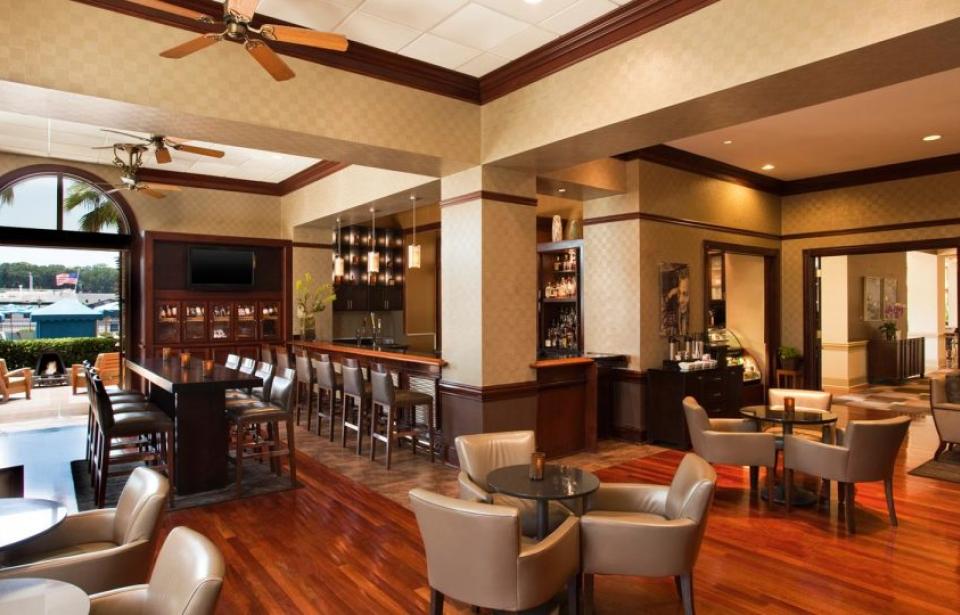 Live Music / Film Wrap Parties
Info & Amenities
As night falls, unwind with friends at our fashionable lounge named for the tune by Savannah native Johnny Mercer. Leather and mahogany accents and Mercer-inspired cocktails complete the atmosphere.
Reviews
TripAdvisor® Reviews
TripAdvisor Traveler Rating
Victoria G | Oct 22, 2021
"Yummy cocktails in a great relaxing bar."
Miguel is one of the best and friendliest bartenders I have met in Savannah. His cocktails are delicious and I recommend the Boulevarde, a house special.
Hank W | Apr 6, 2021
"Spend an eternity waiting"
Understaffed and slow. Expect a wait of 45 minutes for coffee. Quicker to take a water taxi into Savanna and buy from a local vendor.
edwardsmatt | Feb 29, 2020
"Come see Miguel @ Midnight Sun"
We came here after a wedding while staying at the Westin - Miguel made our trip!!! Great drinks and company !!! Come see Miguel!!!!