What To Pack For Every Season in Savannah
By Ansley Connor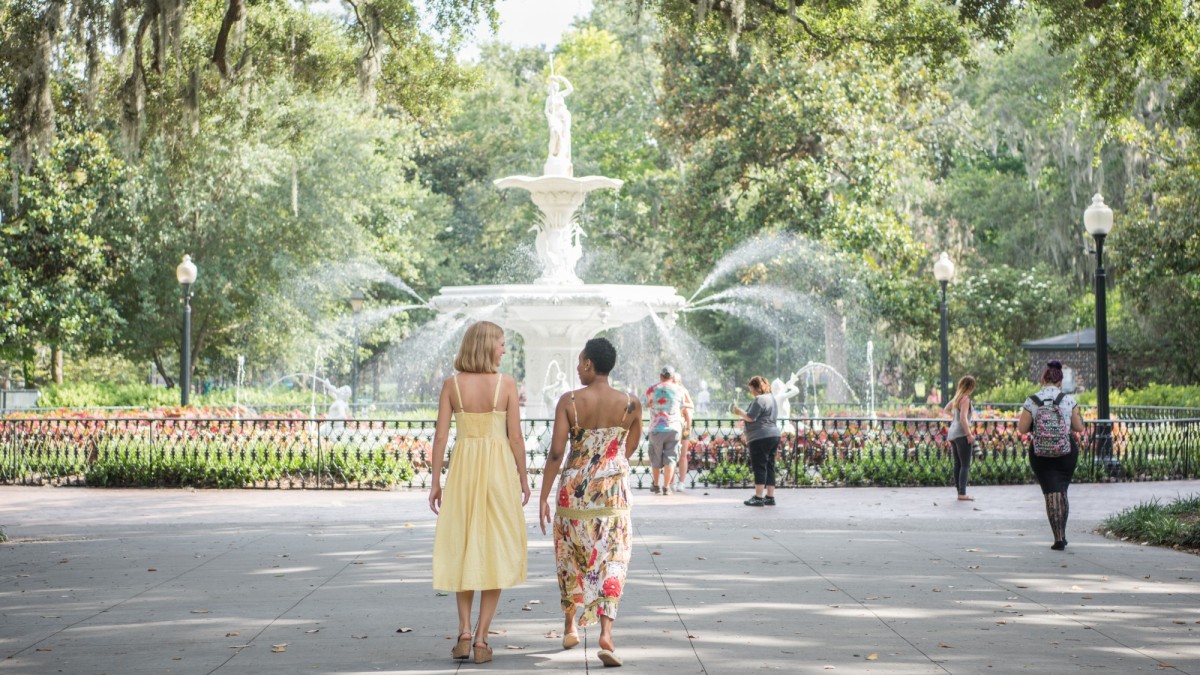 The weather in Savannah is moderate year-round with an abundance of sunshine. For most of the year, short sleeves and light layered clothing are all you need. Every season is a little different, though, which is why we are breaking it down to help you pack.
Wondering what to pack for your trip to Savannah? It's about being comfortable, beating the heat and coming prepared to enjoy all Savanah has to offer.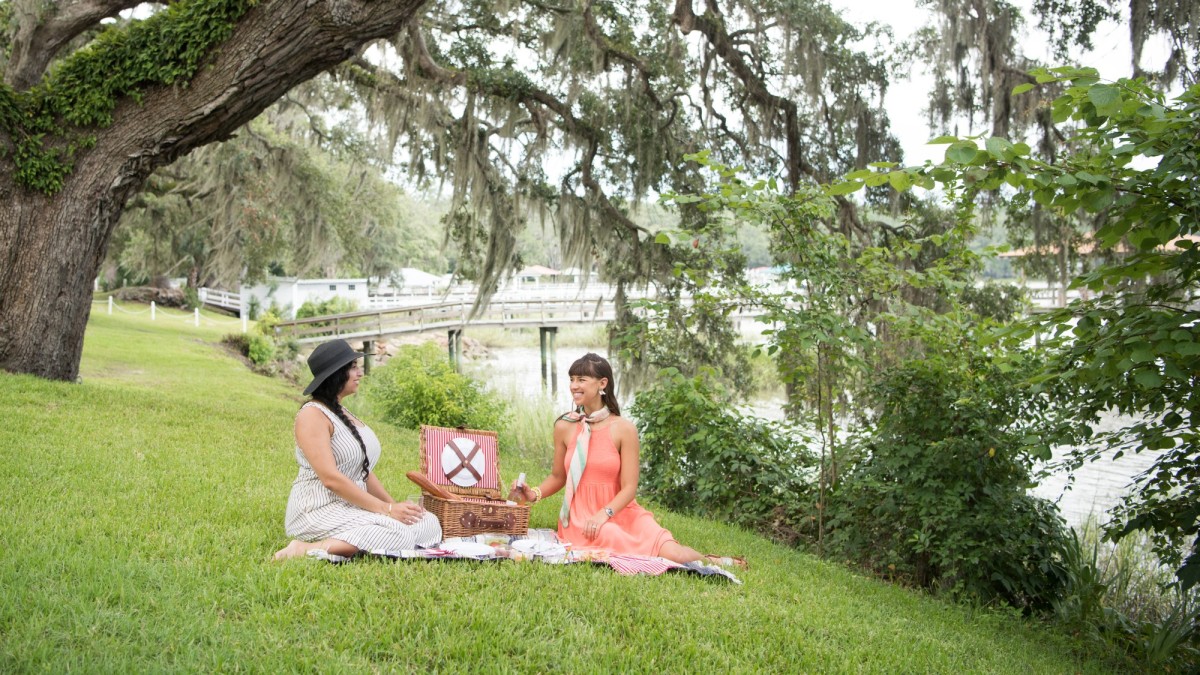 Spring 
Savannah's spring comes with a calm and soothing beauty (hello, azaleas!). High temperatures are well into the 70s and sometimes creep into the 80s, which is practically ideal. The weather is warm with a nice coastal breeze, making for scarce humidity, so flowy dresses, light pants or shorts and breezy shirts are a must. Even though typical spring showers call for May flowers, Savannah serves up little rain in the spring so no need to fill your suitcase with rain gear – save the extra room for your souvenirs!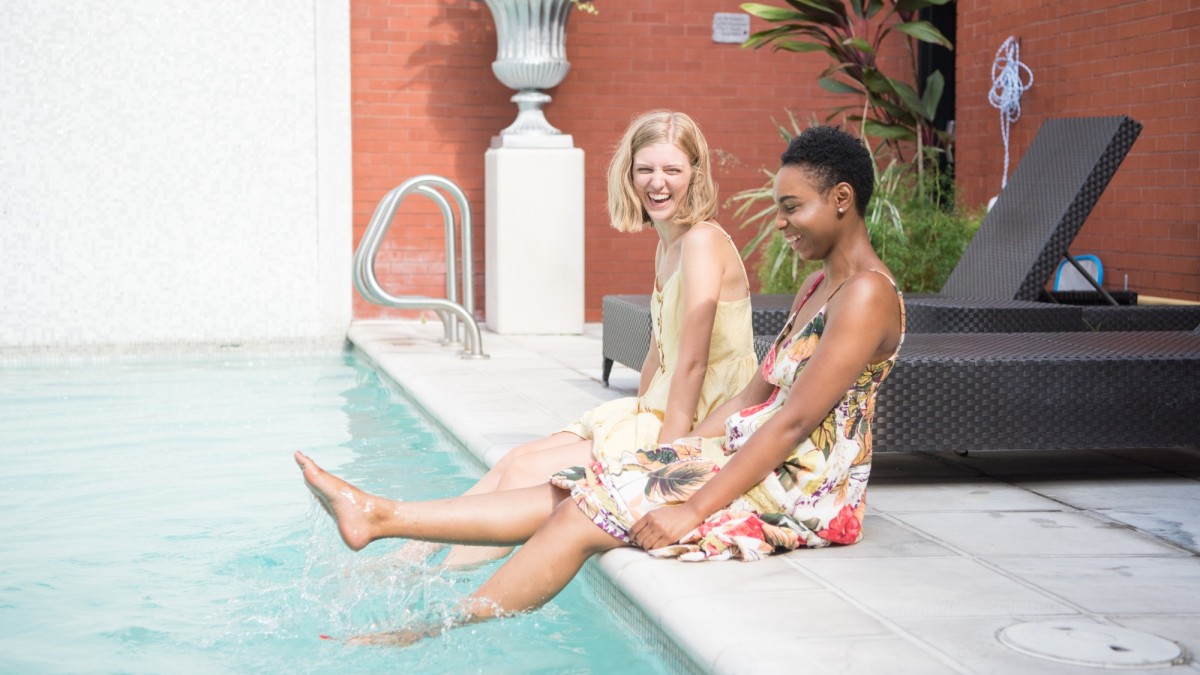 Summer
Summer in the South is the warmest time of year with temperatures reaching the 90s. Pack shorts, sundresses and light, breathable fabrics to beat the heat. Keep your footwear simple with sandals and don't forget the sunscreen! If you plan to spend some time on one of the city's rooftops, you may want to pack a sunhat. Many of Savannah's accommodations also have pools so make sure to throw a bathing suit or two in your suitcase. No pool? No problem! Cool off at Savannah's beach, Tybee Island, just a short 20-minute drive away.
Insider Tip: Afternoon thunderstorms are very common in the South because of the heat, so small umbrellas are great to have on hand. Don't fret, though, because these storms typically last just a few minutes.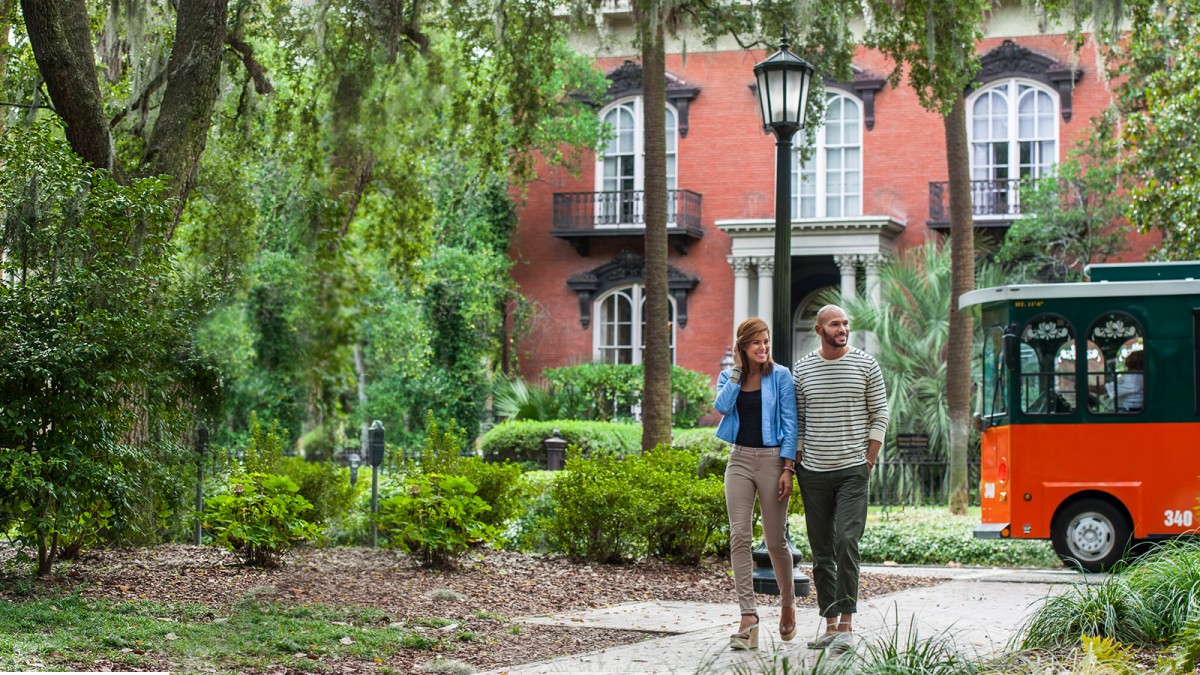 Fall
Fall brings back the coastal breeze and mild temperatures with highs in the 80s. It is still pleasantly warm during the day so comfortable jeans, light layers and oversized pieces are great pieces to pack. Savannah is a great walkable city, so ditch the car and lace up those comfortable sneakers and sandals. Fall nights are a little cooler so pack some layered clothing such as flannels and linens. This season is also a prime time for crisp outdoor tours, so a lightweight jacket might be appreciated.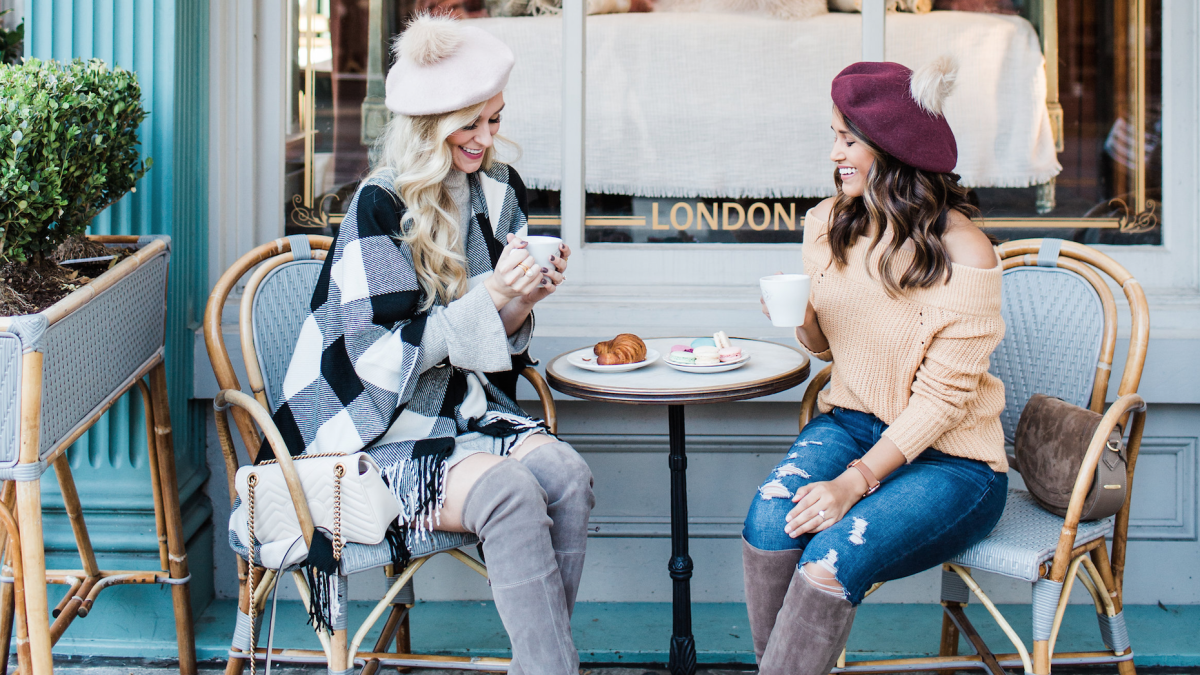 Winter
While it is only natural to be chillier in the winter, you won't need to bundle up! High temperatures reach the 60s and rarely fall below freezing. We recommend keeping the gloves and hats at home and packing pants, leggings, silk cashmeres, a light coat, and boots. No need to panic if you happen to not pack enough – Savannah has a lively shopping district and local boutiques where you can find just what you need!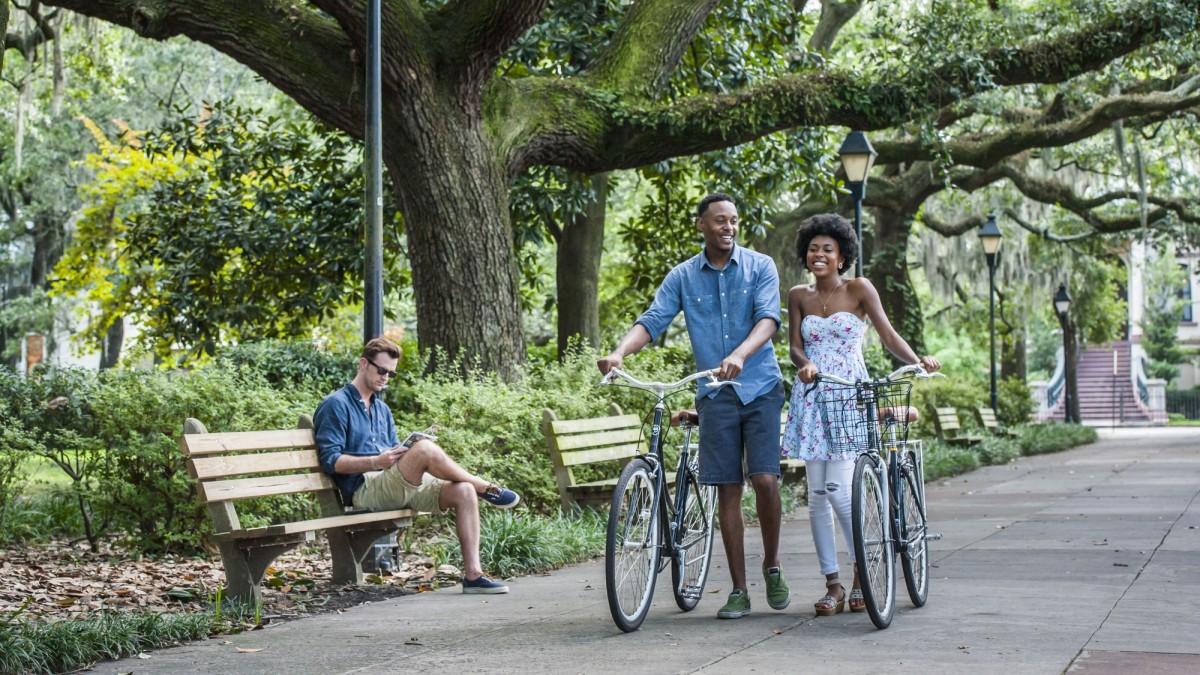 Every Season
Although the climate varies each season, some things can be worn and used year-round. Therefore, we recommend always packing sunglasses, sunscreen, bug spray and walking shoes. For the most part, Savannah boasts a casual vibe, but you may want to get a little more dressed up if you eat at a splurge-worthy restaurant. Lastly, while it is not common, we occasionally get rain and clouds so be sure to check the weather beforehand so you can pack rain gear if needed.
With pleasant springs, mild winters, and breezy falls that make up for warm summers, Savannah boasts beautiful weather year-round! Make sure you pack accordingly to what each season brings.