Plan Your Meeting By Season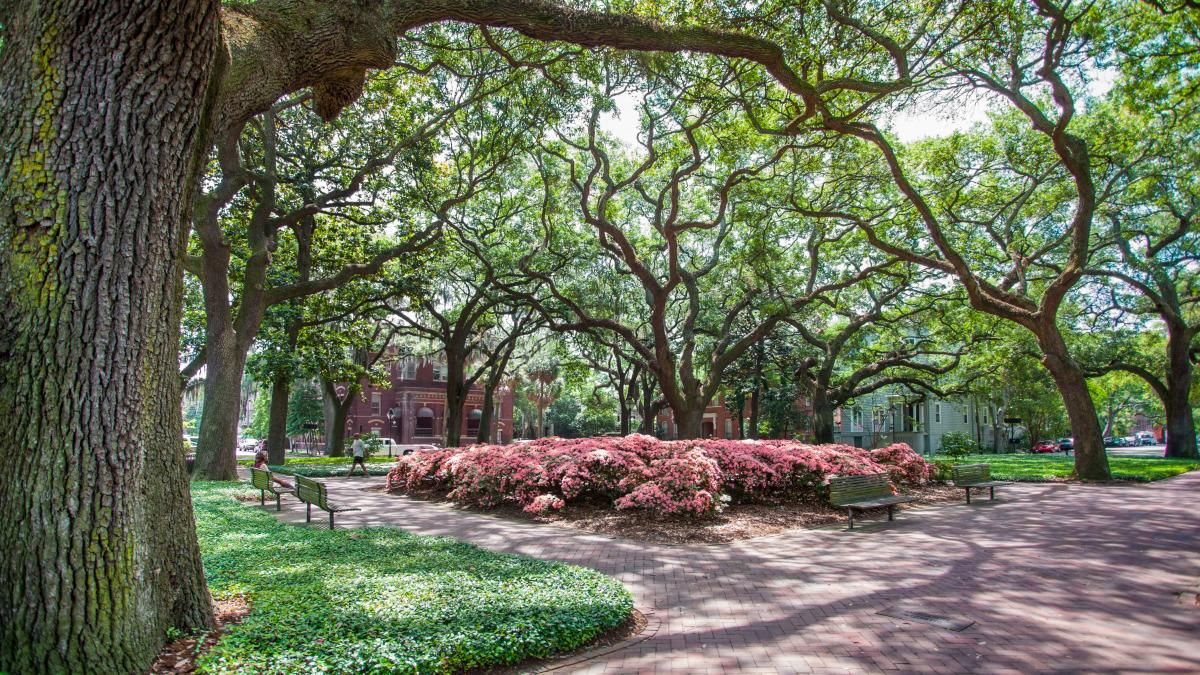 Savannah's seasonality features moderate weather and year-round appeal — making meeting in the lighter seasons ideal.
To help you plan, here's what your attendees can expect whenever they visit and meet in Savannah, GA, from the temps to the events!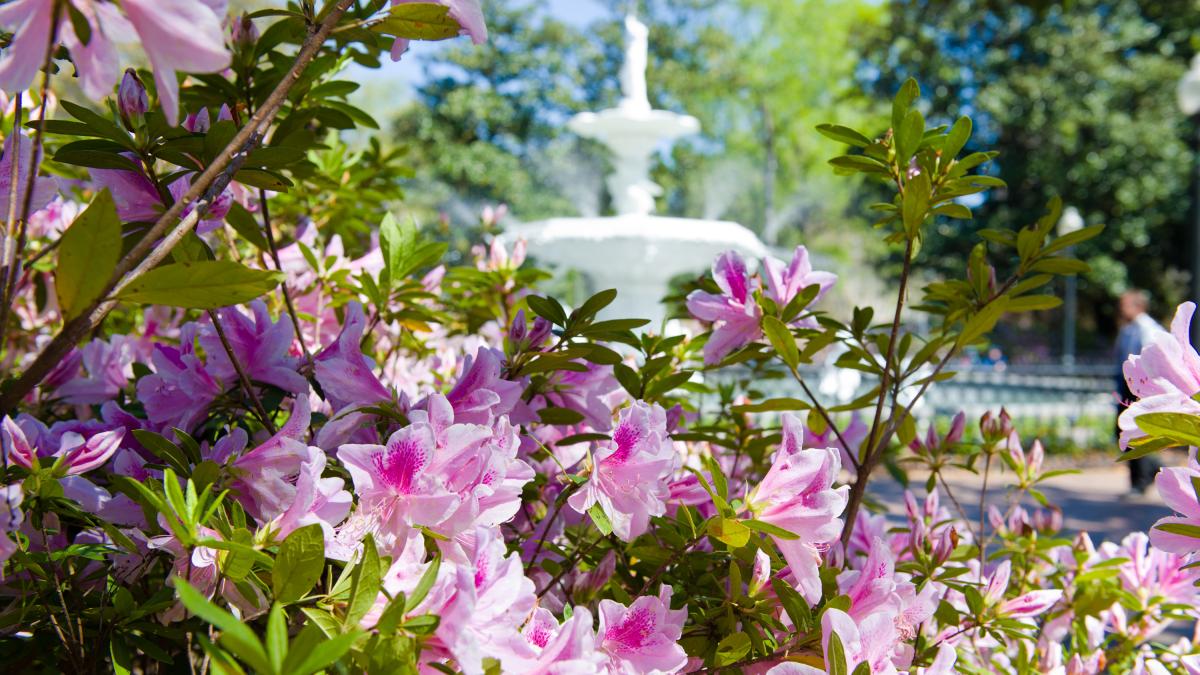 Spring
March - June
With the azaleas in bloom and temperatures that sit comfortably in the 70s, Savannah wears spring beautifully. As one of the destination's most popular times of the year, the weather is pleasant nearly all season long, allowing for abundant group activities and outdoor opportunities.
Whether you stroll through the squares lined with flowers, bask on the Tybee Island beach, or attend a music festival, there is something for everyone in the group to enjoy before, during, and after meetings.
Add a little fun and a lot of green to your meeting when you plan it around one of Savannah's most popular events of the year — the annual St. Patrick's Day Parade. Held on March 17, it's the third-largest parade in the world and features spectacular performances and an exciting, cheerful atmosphere felt around the city.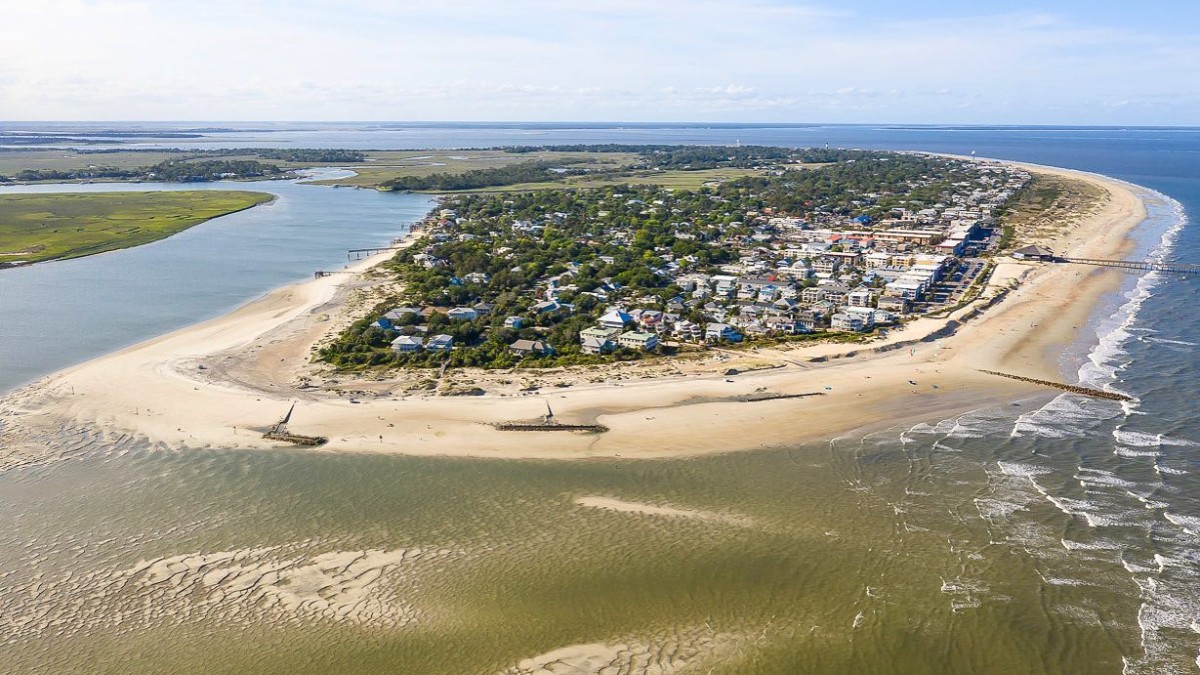 Summer
 June - September
It wouldn't be summer in the South without the sunshine! During this season, your attendees could expect occasional afternoon thunderstorms and temperatures typically hitting in the 80s and 90s, so they will want to dress cool and comfortable, stay hydrated and consider having a small umbrella on hand for those quick pop-up storms.
The options are countless when it comes to finding ways for your group to enjoy Savannah's sunny summer days. Take advantage of them by incorporating some fun summertime activities and top events of the season into your itinerary.
Plan an off-site outing or a day of team building at Savannah's beach, Tybee Island, which is just a short 20-minute drive away. Another plus is that many of Savannah's accommodations also have pools for attendees to beat the heat of the summer sun and cool off during the downtime between meetings.
Head to one of Savannah's beer breweries and take a tour of the facilities while learning about craft beer, or relax on a breezy rooftop bar along the riverside with a cocktail in hand and views that are grand.
See more reasons to meet during the summer.
Seasonal Accolades

"Top Hotels in the U.S." (#1 - Perry Lane) TripAdvisor, May 2023

"5 Affordable US Cities to Roadtrip to This Summer" Yahoo Finance, April 2023

"The South's Best Cities 2023" (#2) Southern Living Online, March 2023

"10 Best Places to Live on the East Coast" (#8) Travel + Leisure Online, February 2023

"25 Best Weekend Getaways in the South" Travel + Leisure, January 2023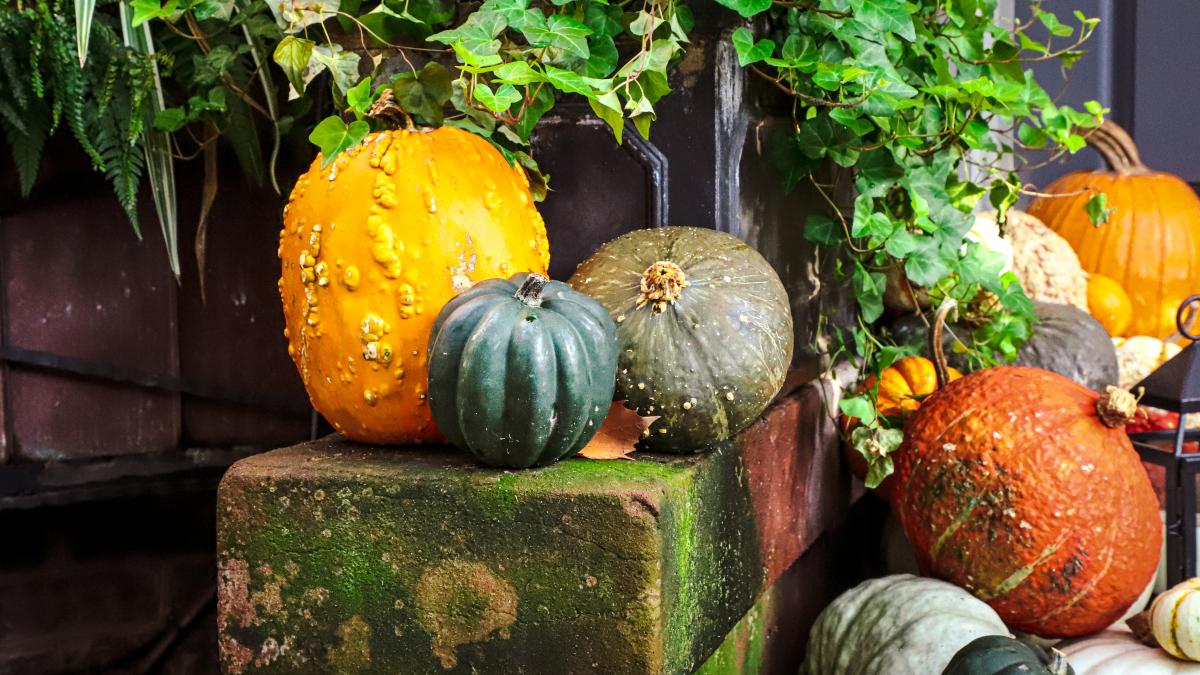 Fall
September - December
While the beginning of fall can still feel like a warm summer's day, the season soon brings a nice break from the heat with a coastal breeze and mild daytime temperatures in the 80s. As the sun sets, the cooler air will greet your group and provide the prime time for crisp outdoor tours, strolls through the squares and more.
As the waters cool in the Atlantic in the fall, oyster season is underway! The oysters are harvested from areas approved by the state and are perfectly safe and delectable for attendees to enjoy.
Come October, spooky season falls upon America's most haunted city. Groups can have an off-site scare on one of many ghost tours to see haunted sights or plan a spooktacular night out on a Haunted Pub Crawl.
Schedule your next meeting around one of the city's top fall events.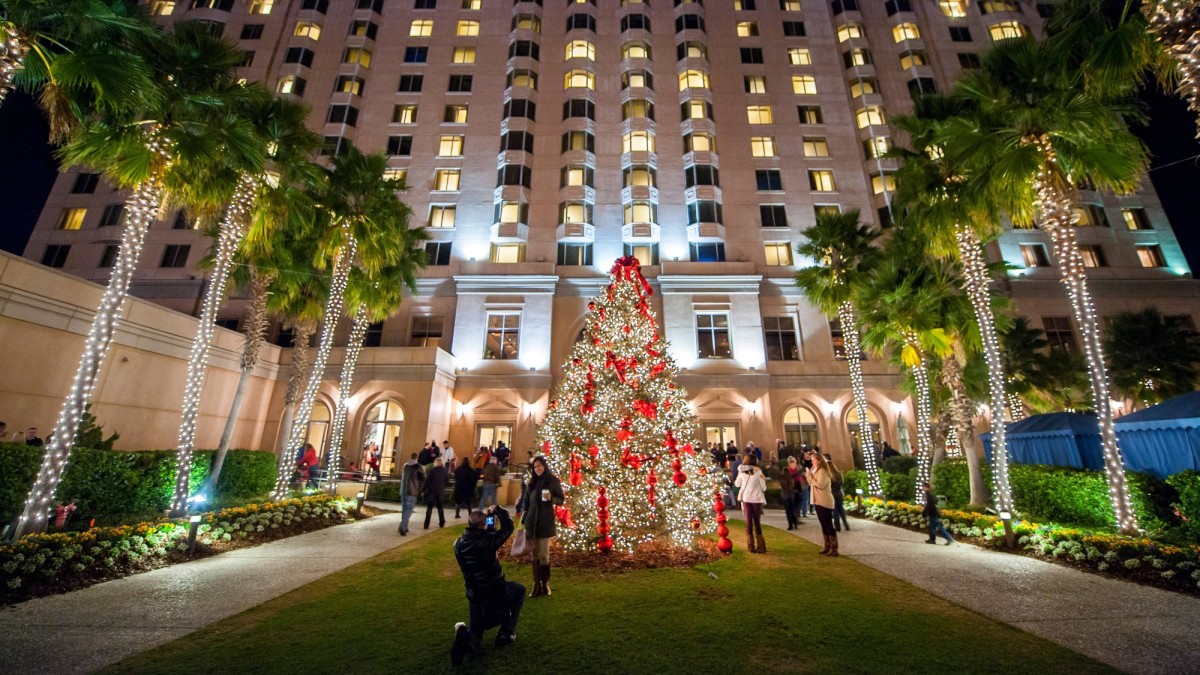 Winter
December - February
When you plan a meeting during the winter in Savannah, you can expect brisk weather with temperatures in the 50s and 60s, rarely falling below freezing, paired with blue skies and the sun still shining above.
As one of Savannah's quieter seasons, winter lets your attendees get a real feel for how the locals live. Plan an ice-skating outing for your group at the Savannah Civic Center, which turns its arena into a giant ice rink every year. Experience some of the city's well-known events by attending one of the many winter festivals. Warm up with a cold beer at one of several breweries. Whatever you choose to do, Savannah offers a variety of winter activities for groups.
Plan your next meeting around the holidays and experience how Savannah celebrates this special time in the South. Check out some of the top spots with the most festive decor, and see an extravagant display of events, live performances and fireworks that lights up the river at the Savannah Christmas Market at Plant Riverside.
See more reasons to meet during the winter.
Seasonal Accolades

"12 Walking-Friendly Cities for You to Explore This Winter" Prevention, October 2021

"Top 10 East Coast Winter Destinations" TripSavvy, January 2021
American Prohibition Museum
Plan Meetings in Every Season
With pleasant springs, warm summers, mild winters, and breezy falls, Savannah features beautiful weather year-round for planning meetings and events.
Whatever season you plan to meet in Savannah, take advantage of our "Show Us Your Badge" program, which gives your attendees discounts on the goods of Savannah: renowned restaurants, iconic attractions, top shops and special tours.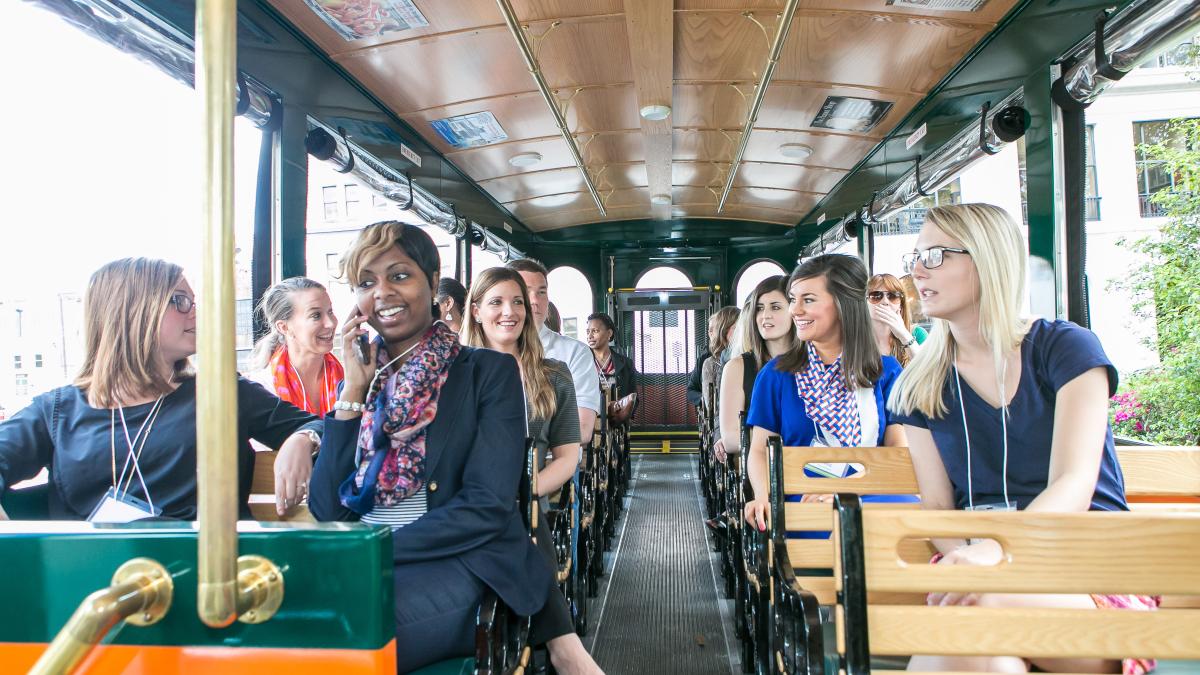 Year-Round Activities for Attendees
Savannah offers a variety of tours for groups to enjoy — which include walking and biking through 22 picturesque squares and parks, seeing the city on a horse-drawn carriage, or taking a ride on the historic Old Town Trolley.
When your group is looking for a good time to get out and about, head over to the iconic River Street. This historic cobblestone-lined street lies along the Savannah River and is home to more than 75 boutiques, galleries, artists' studios, restaurants and pubs — most open year-round — and provides epic views of giant ship containers passing daily.
Speaking of boats, one of the best ways to experience Savannah in any season is on the water aboard a one-of-a-kind Savannah Riverboat Cruise. The boat offers sightseeing tours, dining opportunities, seasonal celebrations and special event rentals for up to 1,000 people.
With every season comes exceptional food, and that's reflected in our city's cuisine scene year-round. Whether it's before, after or in-between meetings, your attendees will want to venture out to taste what Savannah's dining experiences are all about.
HAVE OTHER QUESTIONS?

Our warm and friendly team of experts would love to hear from you, and will help answer any questions you have about planning your meeting or convention.
Savannah's Climates & Seasons
Savannah's subtropical climate means it's wedding season all year long!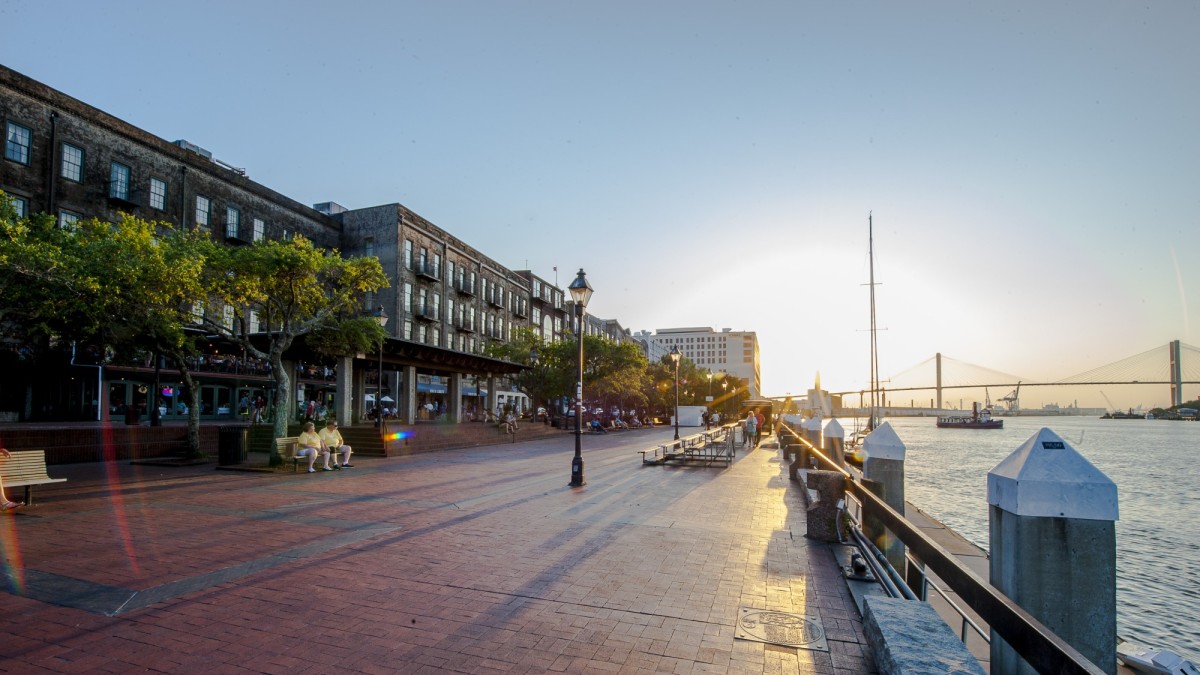 Seasonal Accolades
2023"Buzz Worthy Destinations to Celebrate National Honeybee Day" Luxury Travel Magazine, August 2023"38 Prettiest ...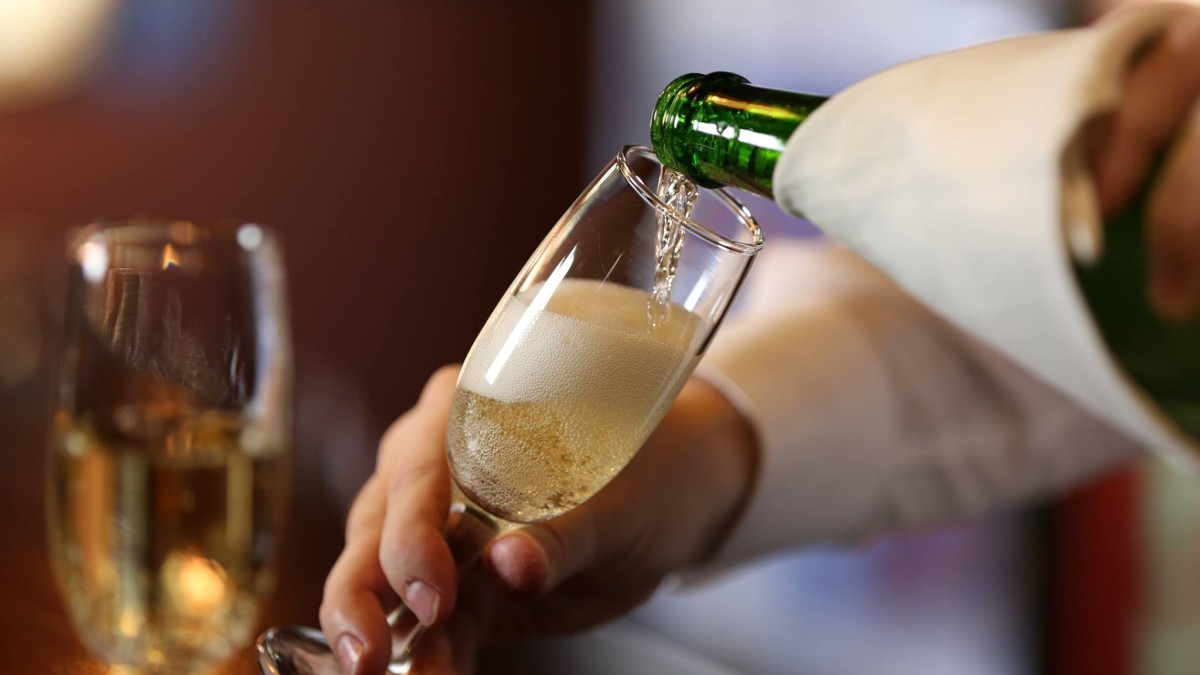 What to Pack for Every Season in Savannah
The weather in Savannah is moderate year-round with an abundance of sunshine. For most of the year, short sleeves and ...