Check Out Our Progress
The expanded Savannah Convention Center will include:
200,000 total sq. ft. of exhibit hall space
A 58-ft. wide hangar door
A new 40,000-sq.-ft. ballroom
32 customizable breakout rooms
A 900-space parking garage
Additional outdoor space
New facility entrance with an all-glass façade
Over a billion dollars in tourism improvements
403 adjacent hotel rooms plus a new HQ hotel coming soon
Expansion Information
Download these files for easy meeting planning at the expanded Savannah Convention Center! 
Unforgettable Meetings Begin Here
Contact the Visit Savannah's Meetings & Conventions team and take your first step toward a successful meeting.
Submit a Meetings RFP
---
The Talk of the East Coast
The major expansion of the Savannah Convention Center has meeting planners talking from coast to coast. The current convention center is doubling in size with 100,000 sq. ft. of additional exhibit space, 40,000 sq. ft. more ballroom space and 13 additional meeting rooms. Meeting planners are striking while the iron is hot by visiting now to get a glimpse into the future of planning for 2024 and beyond. 
The Westin Savannah Harbor Golf Resort & Spa
Recently Renovated & Adjacent to the Convention Center
403 renovated guest rooms
35,000+ sq. ft. of on-site event space
13 meeting rooms
Four on-site restaurants, catering services, a spa, an 18-hole golf course, four tennis courts, riverfront pool & fitness center
Savannah Marriott Riverfront
Located in Historic District
391 guest rooms
40,000+ sq. ft. of indoor & outdoor venue space
19 breakout rooms
Three on-site restaurants, catering services, a spa & outdoor pool
A Southern Style of Arrival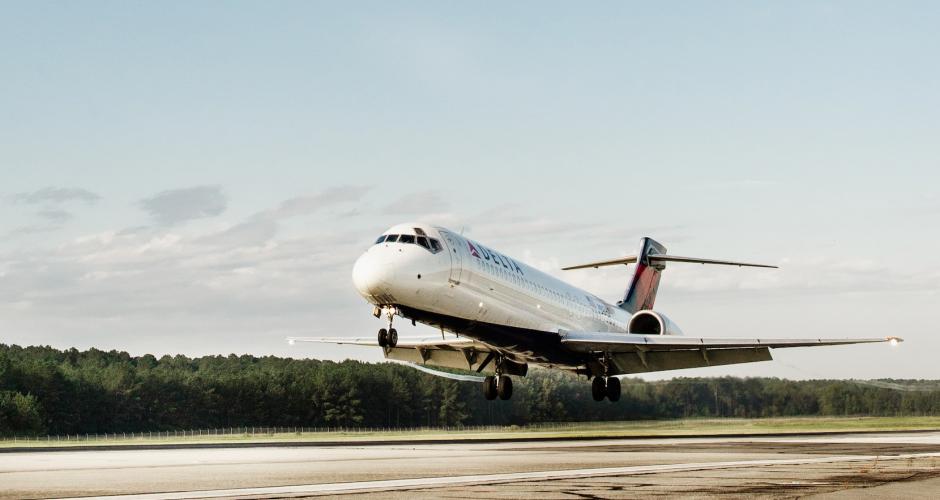 35+ non-stop daily flights at Savannah/Hilton Head International Airport (SAV)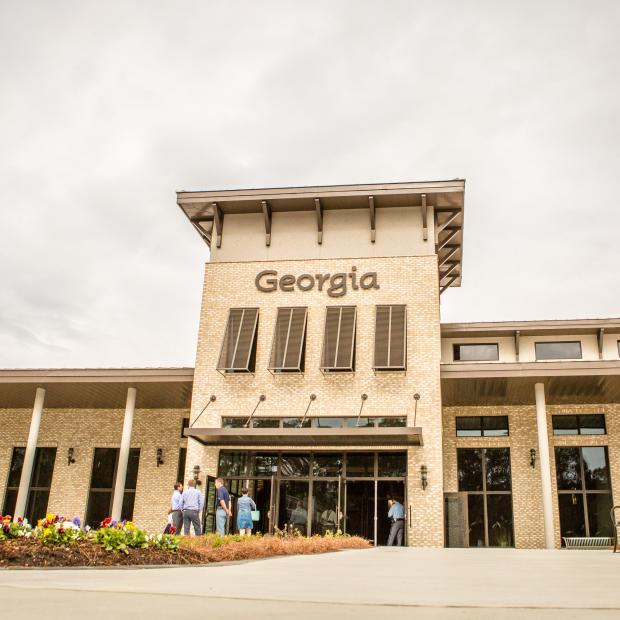 Easy drivability via major highways, I-95 and I-16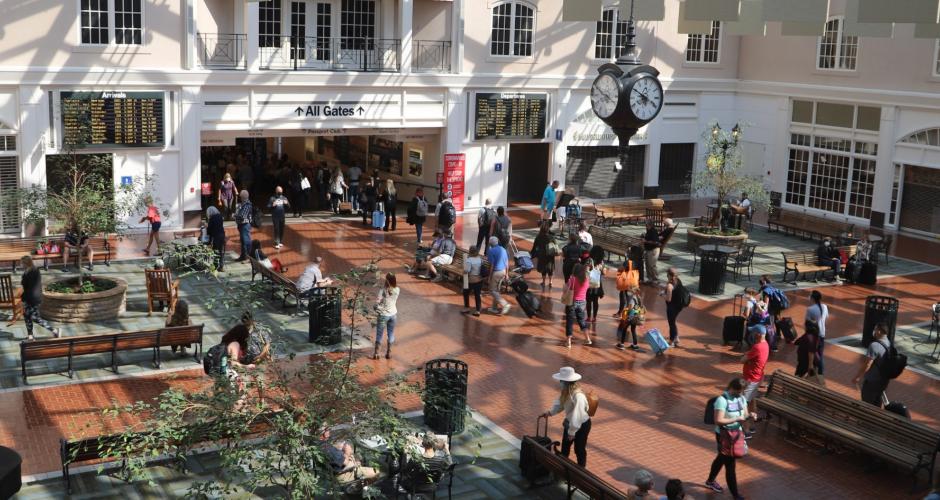 Convention Center is located just 20 minutes from the airport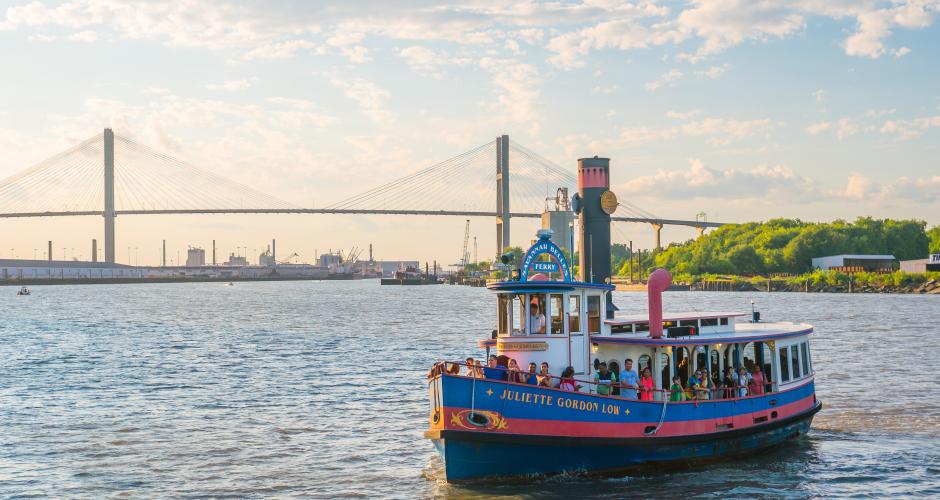 Savannah Belles Water Ferry boats can take large groups across the river in just three minutes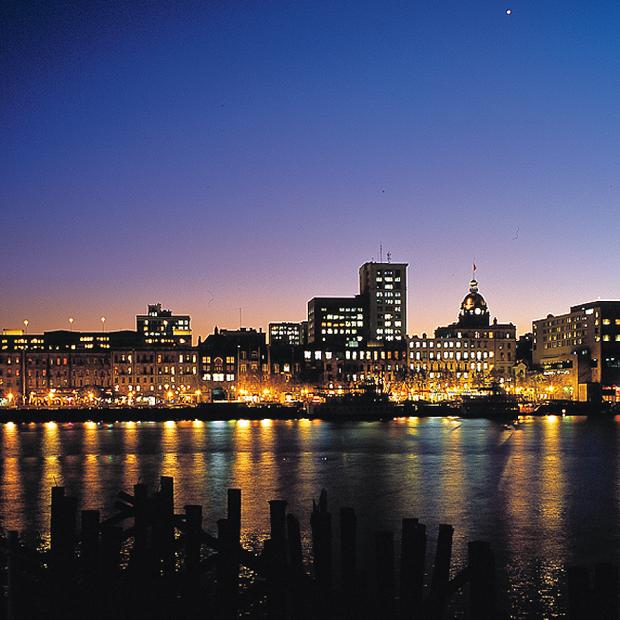 A riverside convention campus overflowing with unique experiences
"Good for the leadership in Savannah and Georgia for having the foresight to plan this expansion now as it readies for what is yet to come." 
- Roger Dow, Former President & CEO, U.S. Travel Association