Profile
National Museum of the Mighty Eighth Air Force
175 Bourne Ave., Pooler, GA 31322
Located in Neighboring Communities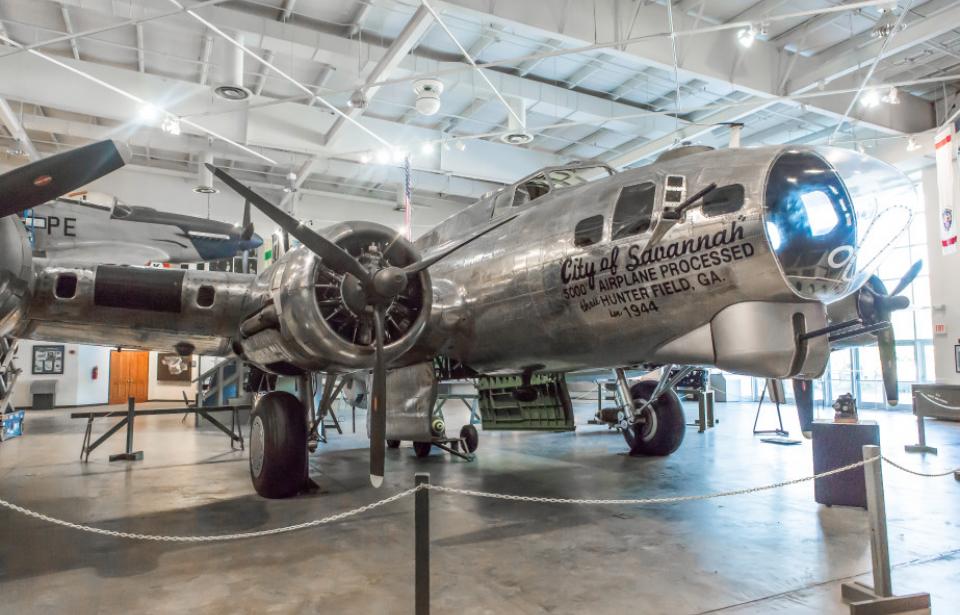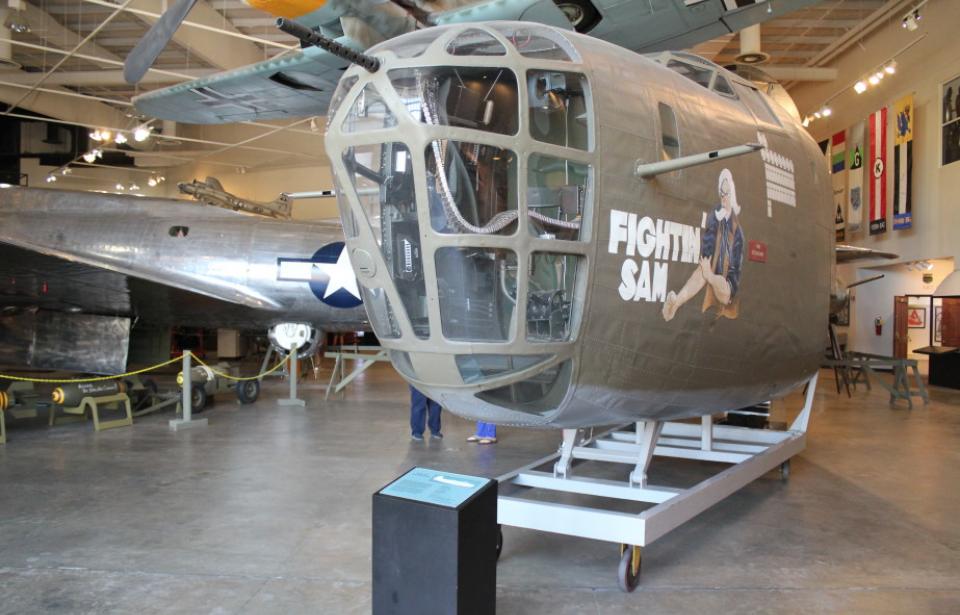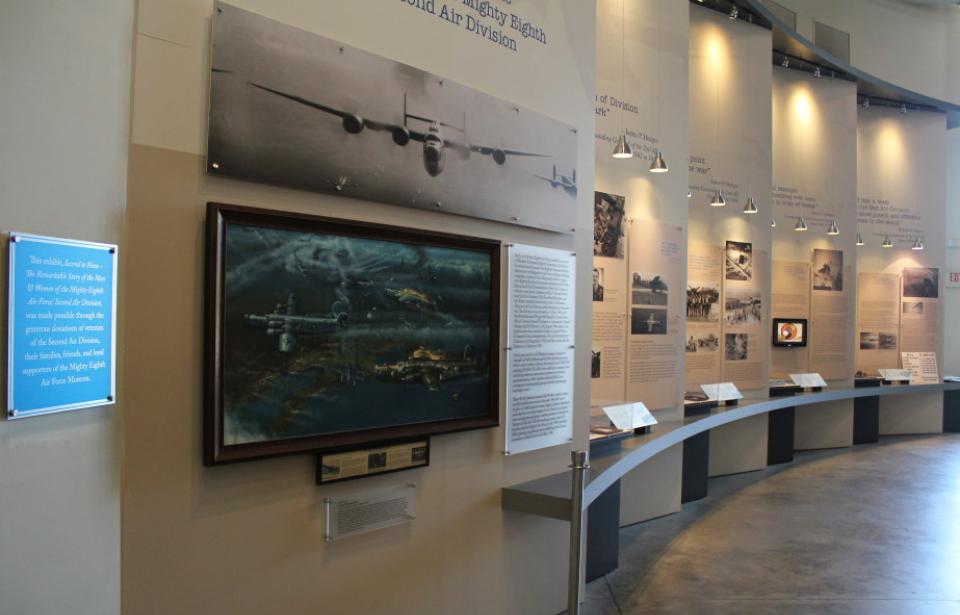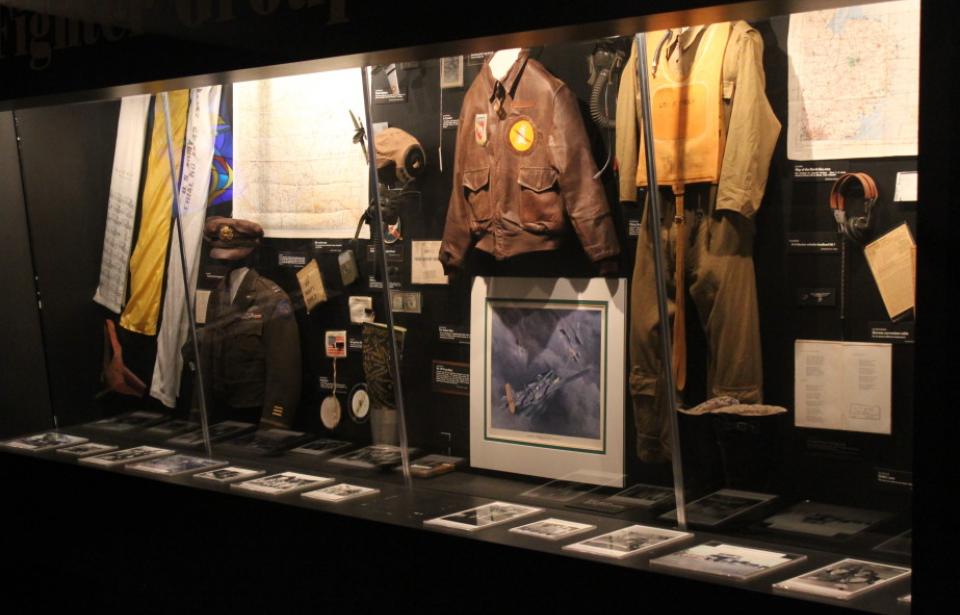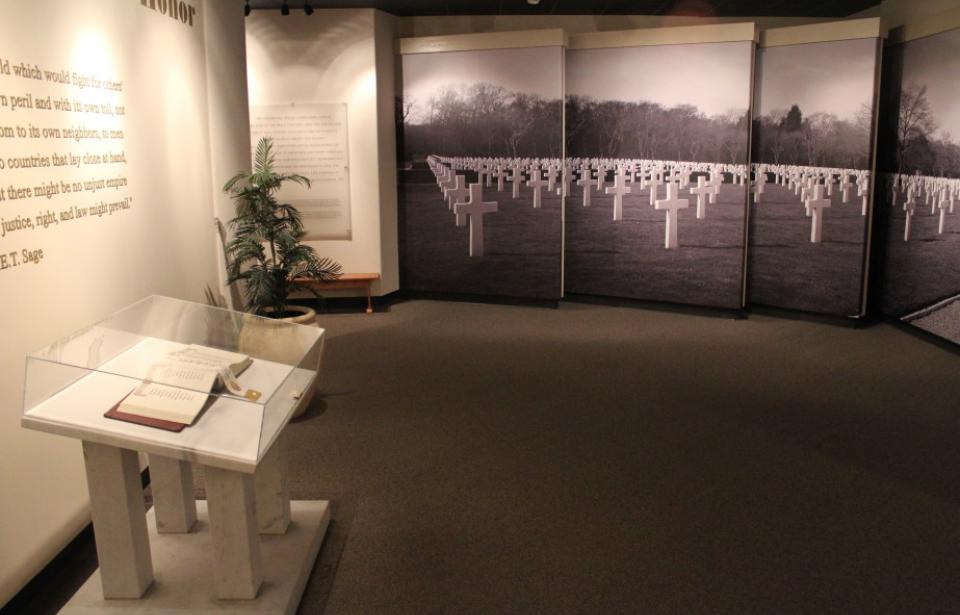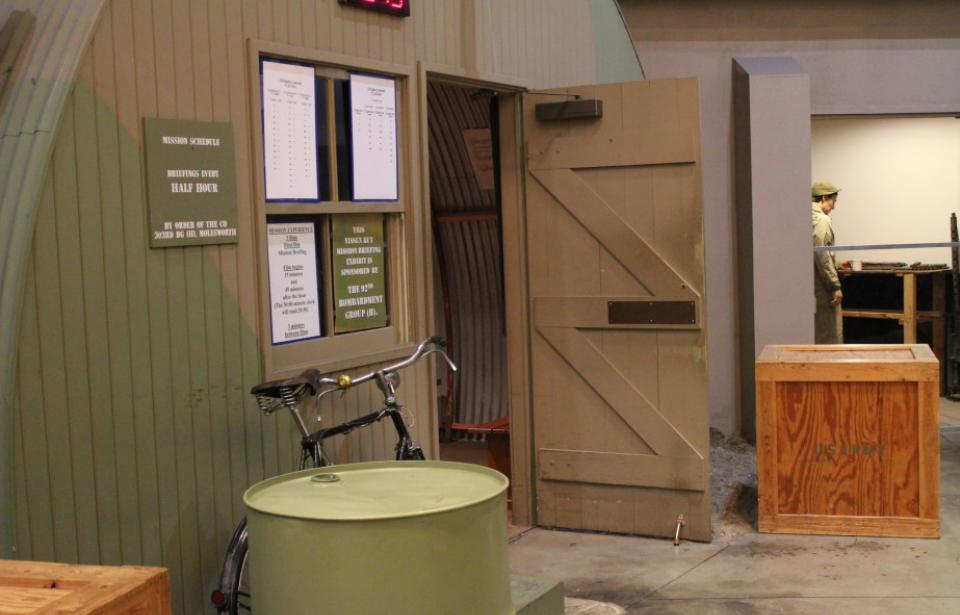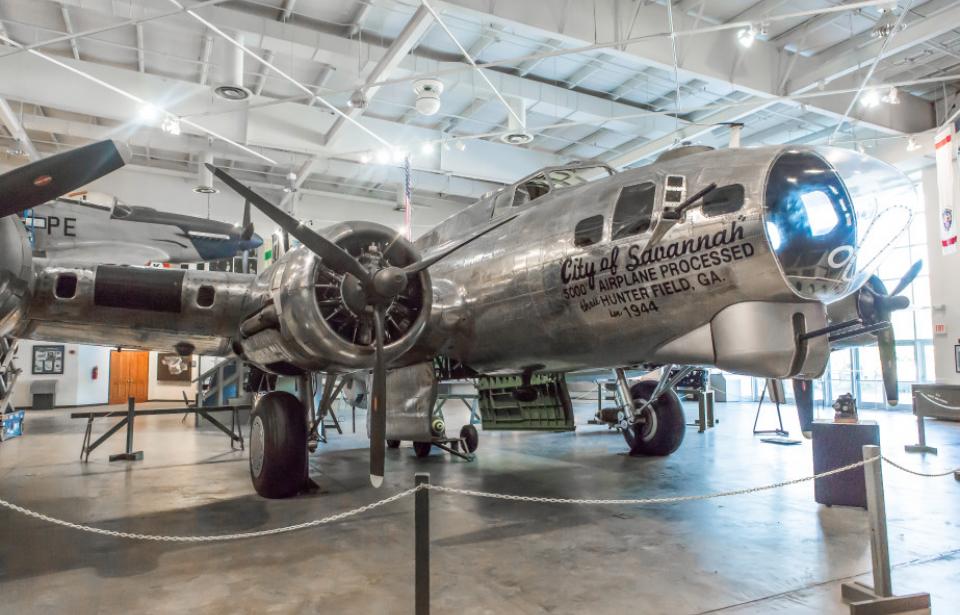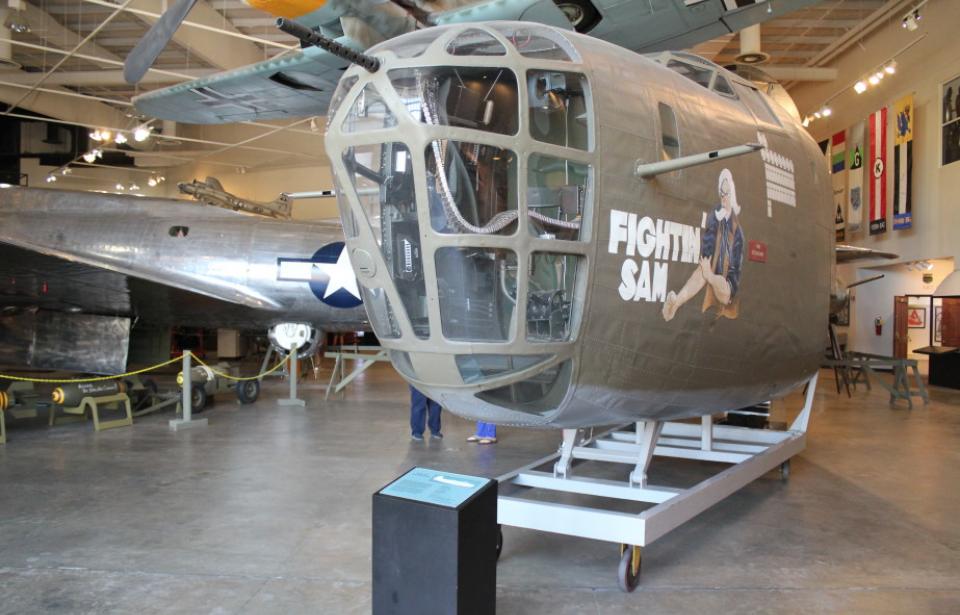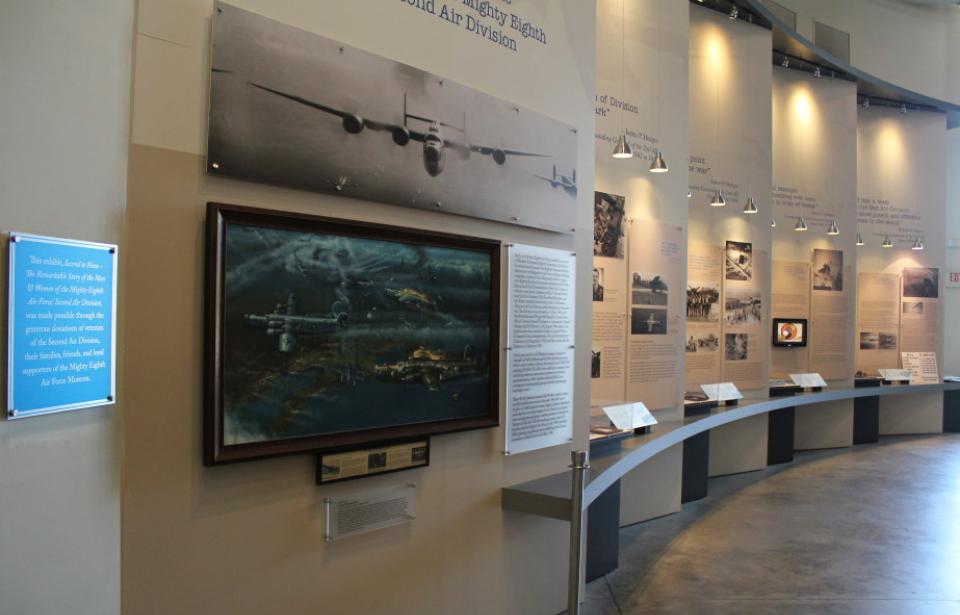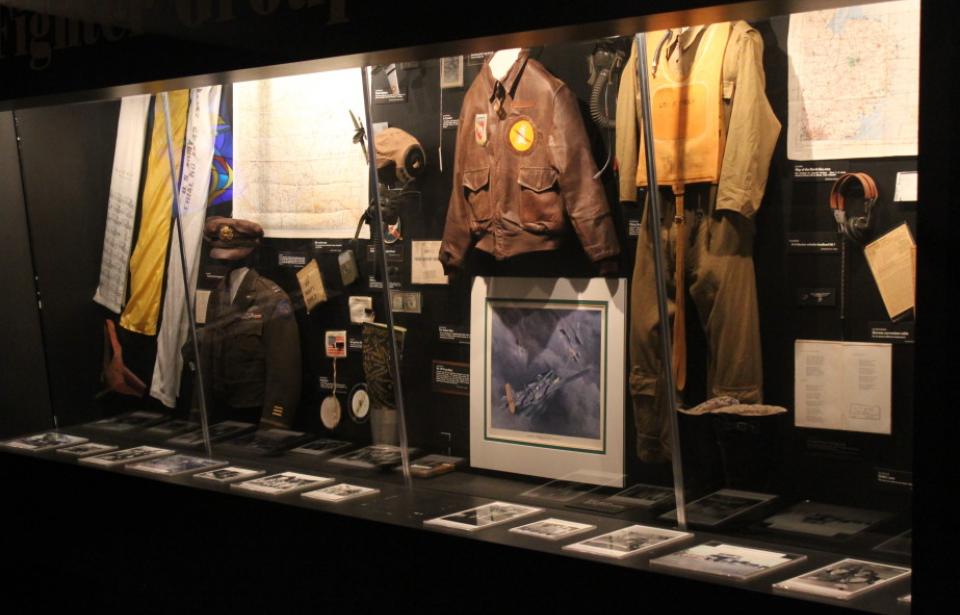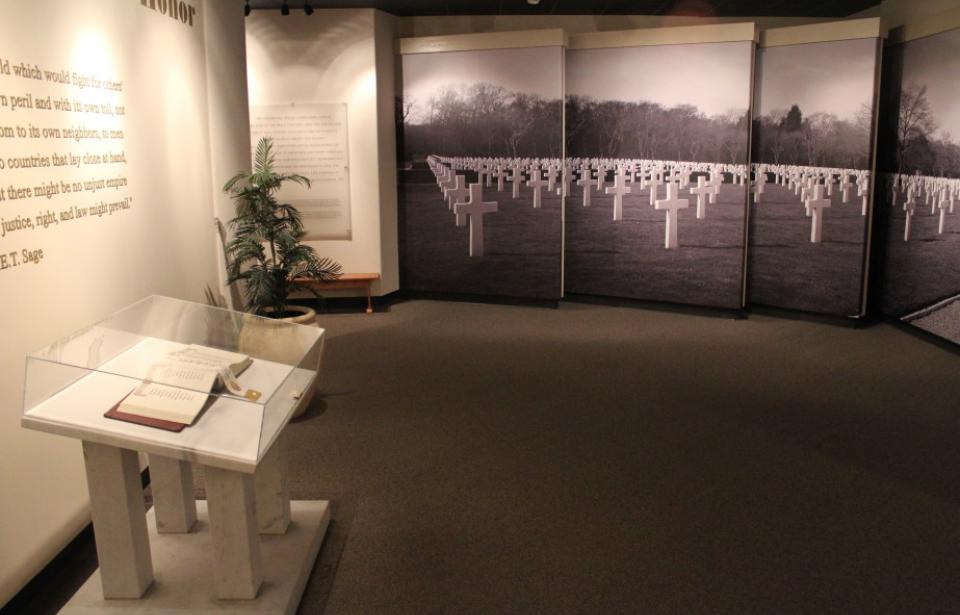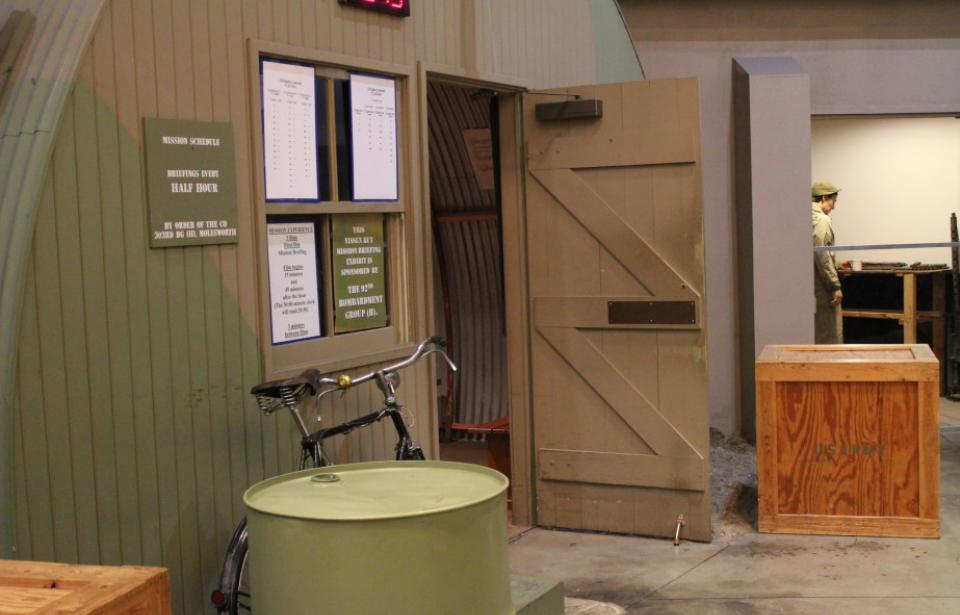 Museums / Offsite Venues / Ballrooms / Indoor Venues / Outdoor Venues / Film Wrap Parties / Performance Venues
Info & Amenities
Located just miles from Downtown Savannah where the Eighth Air Force began on January 28, 1942, the National Museum of the Mighty Eighth Air Force tells the compelling story of ordinary people whose lives were transformed by extraordinary commitment and sacrifice.
Thousands of artifacts including a restored B-17 Flying Fortress, photographs and oral histories donated by veterans and their families tell these stories in a way that takes the visitor to WWII England and on missions above occupied Europe.
The National Museum of the Mighty Eighth Air Force is an experience that should not be missed.
Weddings
The National Museum of the Mighty Eighth Air Force is proud to have and pleased to offer several beautiful and unique rooms within The Museum for special event rentals. We make our special event rooms in this incredible facility available for rental in order to support The Museum. We would be delighted to have the opportunity to welcome you and your guests and would be pleased to be the host location for your special event. We have three rooms in which we host events, The Rotunda is impressive and is our largest room – with soaring 30' ceilings; it is a circular room 90' in diameter. The Rotunda seats 260 and has a rental fee of $1950.00. The Art Gallery, recently redecorated, is a beautiful room, home to the Museum's private collection of aviation art; it seats 130 and rents for $950.00. The High Wycombe Room, smaller and more intimate with botanical prints, beautiful mirrors and charming wall sconces and will seat 80 - 90 and rents for $750.00. Our rental fees include 5 hours of event time, all tables and chairs, the set up and breakdown, all event coordination and an event manager. These rates are our Saturday rates; prices will vary for Sunday through Friday. The capacities listed include space for dinner and dancing.
Facilities
Amenities
Largest Room: 0'
The General Lewis E. Lyle Rotunda
Square Feet: 4,566 sq. ft.
Banquet Capacity: 300
Theater Capacity: 400
Colonial Group Inc., Art Gallery
Square Feet: 3,250 sq. ft.
Banquet Capacity: 180
Theater Capacity: 260
Classroom Capacity: 125
High Wycombe
Square Feet: 1,872 sq. ft.
Banquet Capacity: 100
Theater Capacity: 150
Classroom Capacity: 110
Hunter Board Room
Square Feet: 360 sq. ft.
Classroom Capacity: 10
Reviews
TripAdvisor® Reviews
TripAdvisor Traveler Rating