Profile
Lizzy's Burger Bar & Grill
417 E River St, Savannah, GA 31401
Located in Historic Landmark District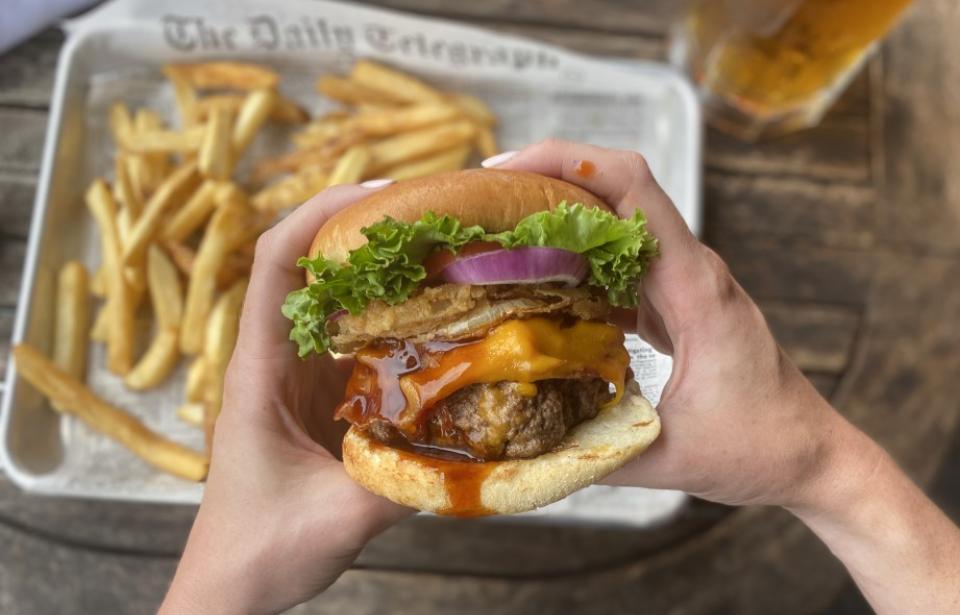 Info & Amenities
Housed in an old 1800's trade warehouse, our 2 story waterfront Burger Bar is fully equipped with the best burgers, drinks and beer around to let you unwind and dig in. From fried pickles to specialty tacos, you'll find plenty of fun and delicious bites to try. Party with us and treat yourself to a margarita or craft beer from our full-service bar, or sit back for lunch and tackle our knife-and-fork burger. What can we get for you?
Services Offered
Curbside Services
To-Go Services
Delivery Services
Service Type
Cuisine
Casual Dining
Mexican/Southwest
Seafood
Hours of Operation
Sun.

11:30 a.m. - 8 p.m.

Mon.

11:30 a.m. - 8 p.m.

Tue.

11:30 a.m. - 8 p.m.

Wed.

11:30 a.m. - 8 p.m.

Thur.

11:30 a.m. - 8 p.m.

Fri.

11:30 a.m. - 8 p.m.

Sat.

11:30 a.m. - 8 p.m.
Reviews
TripAdvisor® Reviews
TripAdvisor Traveler Rating
Doug L | Apr 4, 2023
"No idea…"
Tried to go here but couldn't get a reservation until two weeks after we were home- tried to call to see walk-in policy- got a fax line. Smh.
steven796 | Mar 7, 2023
"Short walk down River Street"
Stopped in on Tuesday 1:00pm. Got seated immediately. Ordered Soup & Salad Combo $10, 2 pulled pork tacos w/ sweet potato fries $13. Food delicious, tacos were filling,Joselyn was great. Worth the...
bhl9 | Feb 20, 2023
"Great lunch spot on waterfront"
Grabbed a last min resv while on a trolley tour here for lunch. Enjoyed it, everyone had good food. No complaints- price reasonable. Lots of options on menu- our table had fried shrimp, chicken...