Profile
The Salt Table
190 W. Bryan Street, Savannah, GA 31401
Located in Historic Landmark District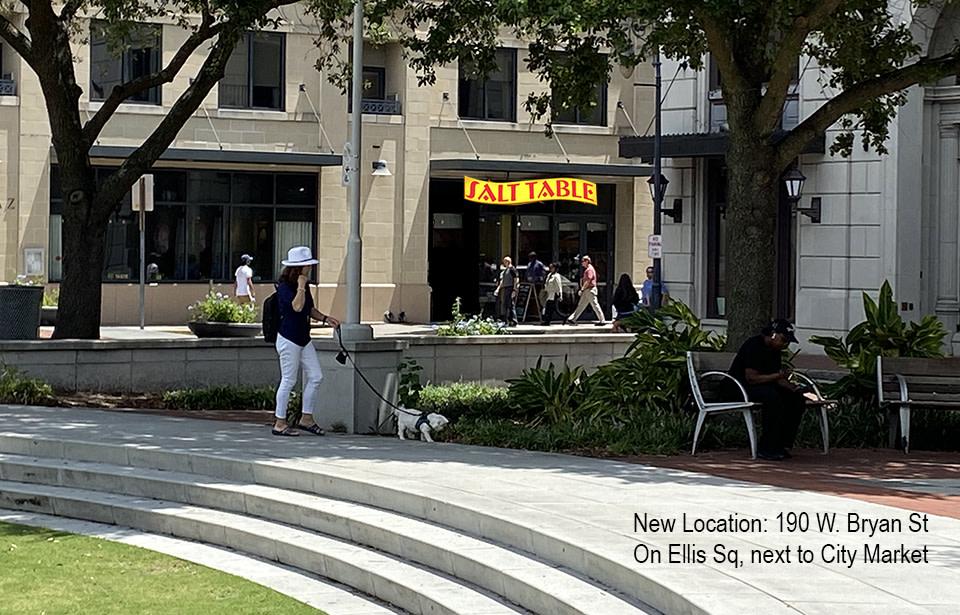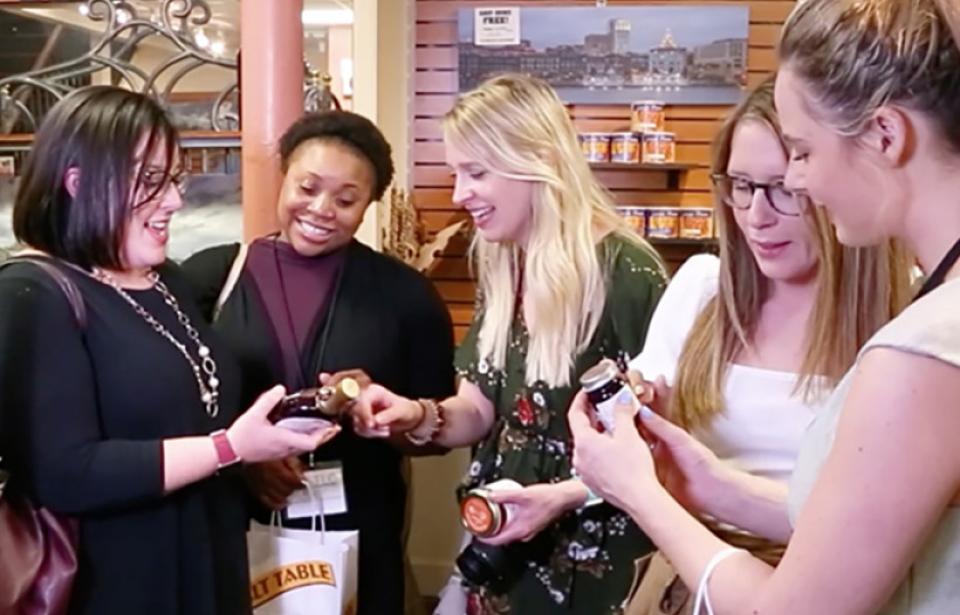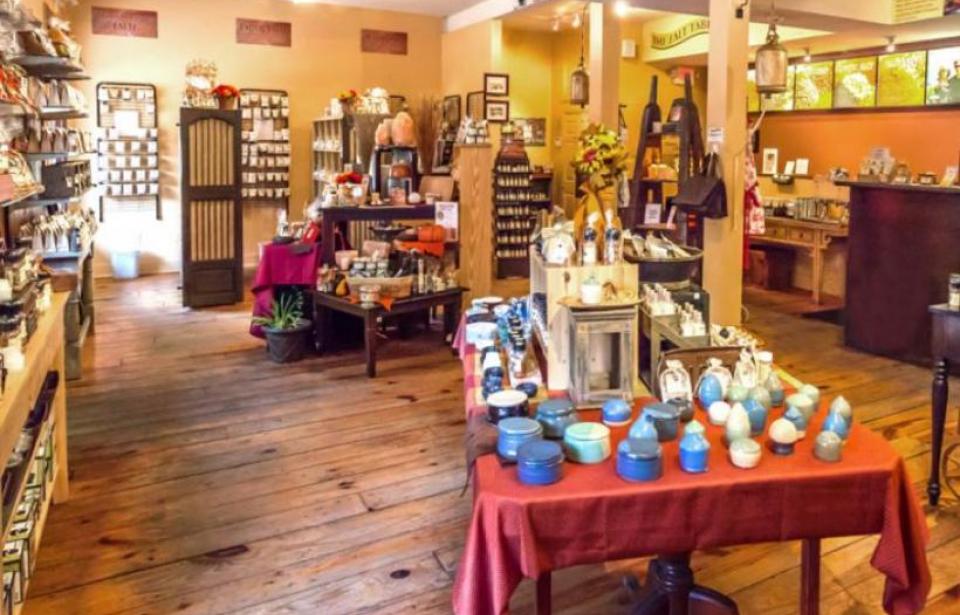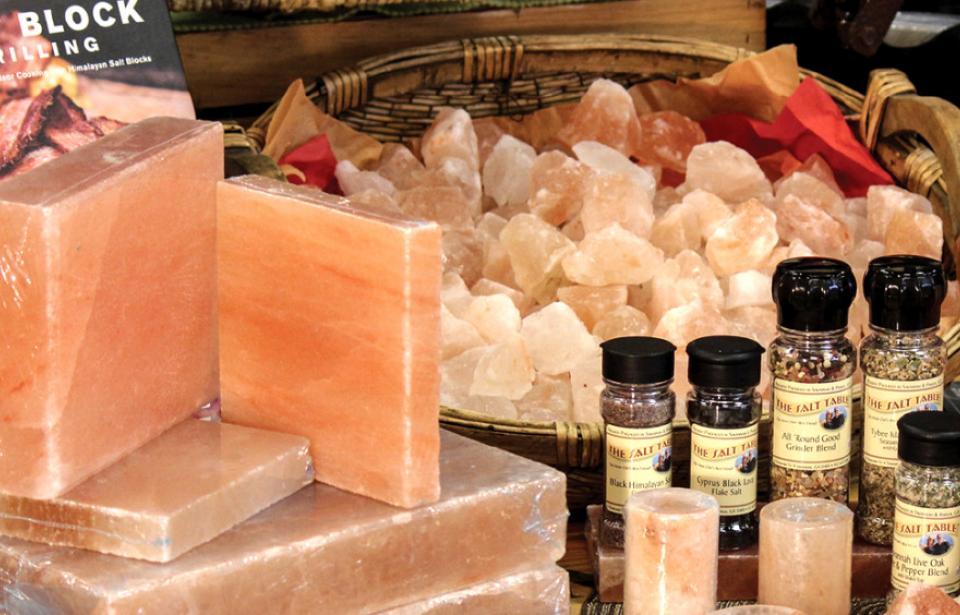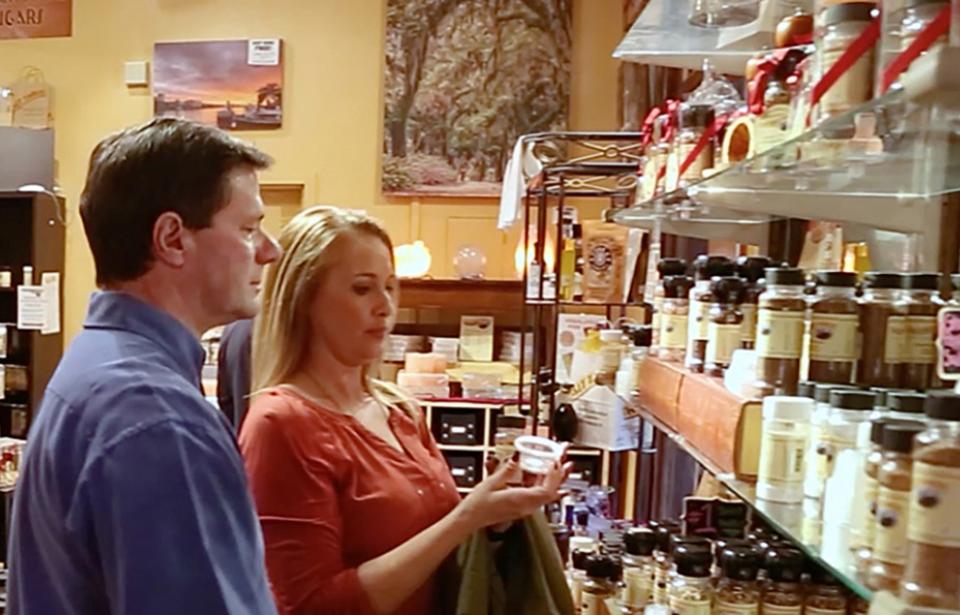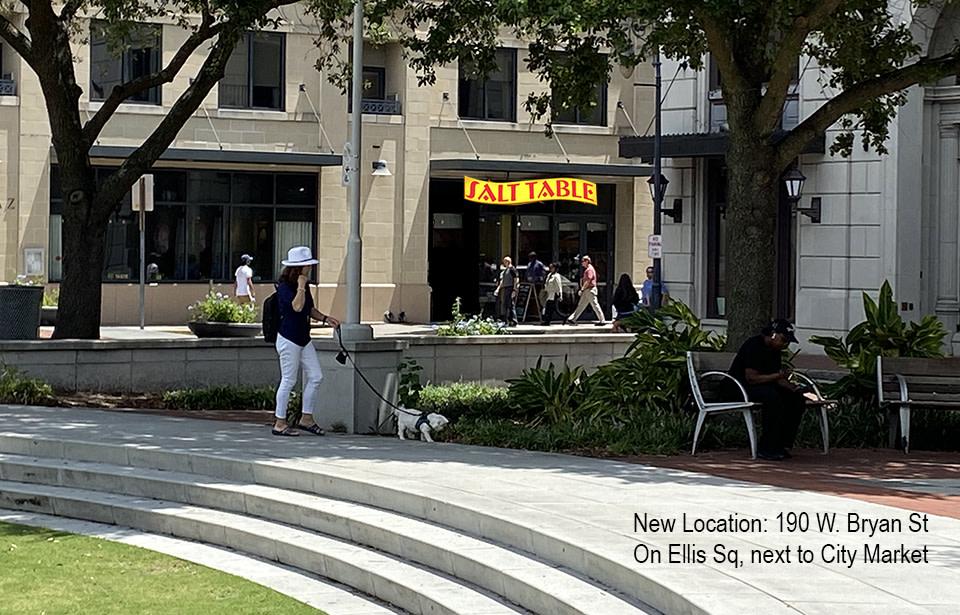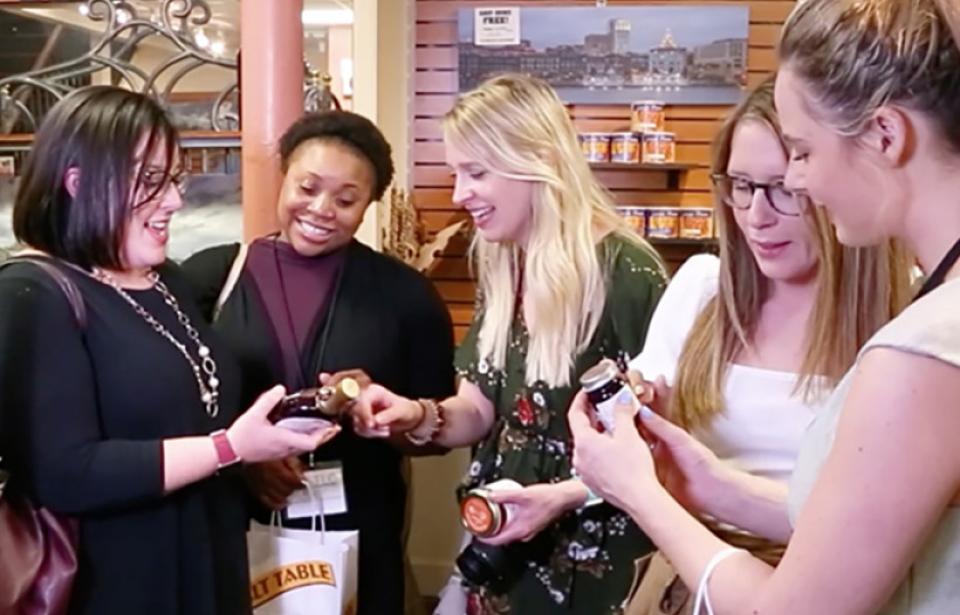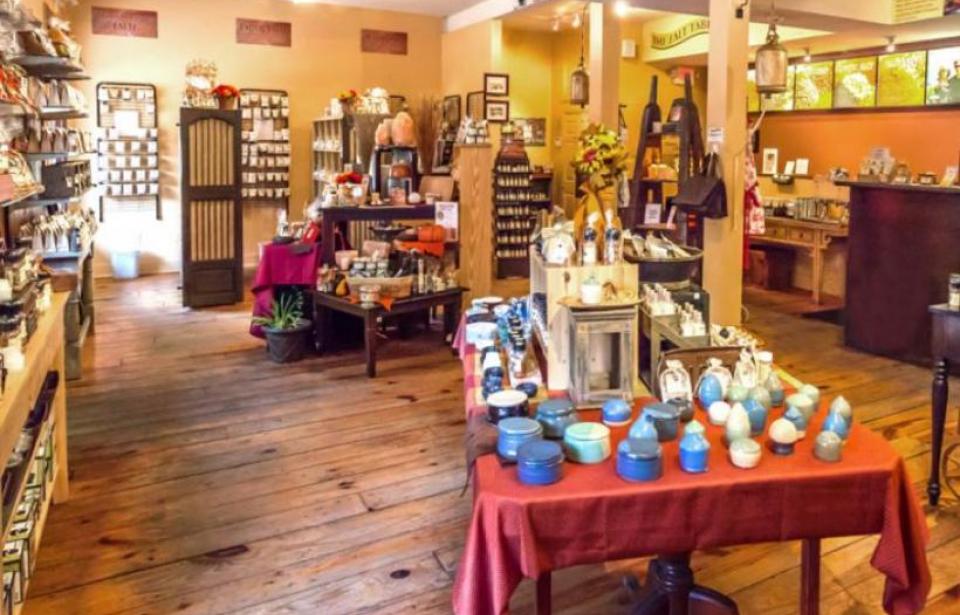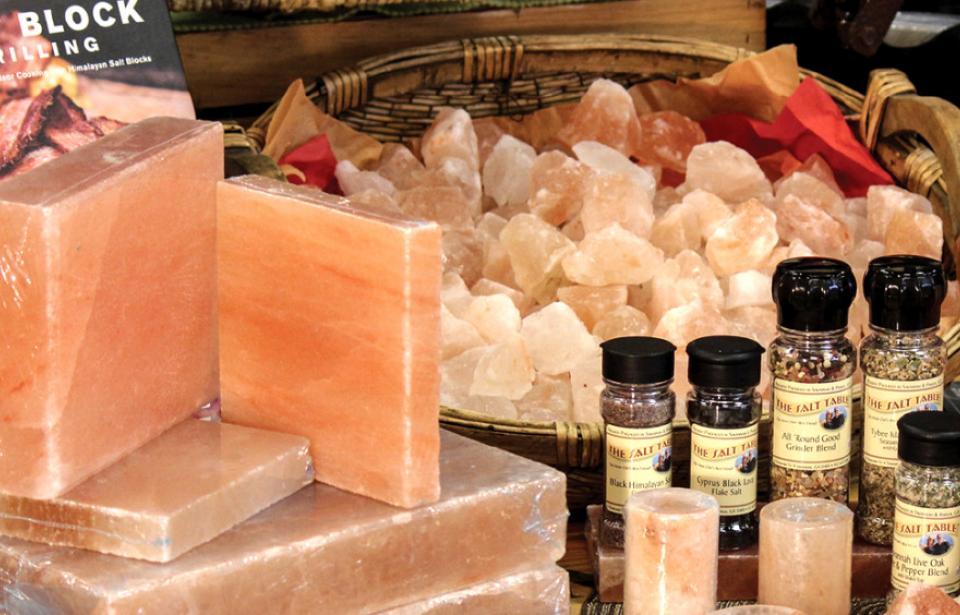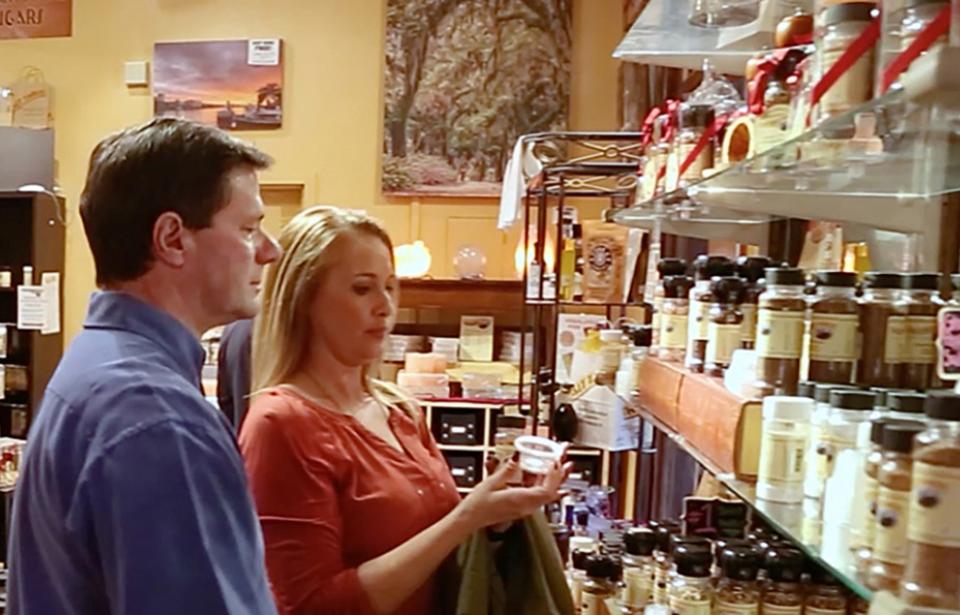 Specialty Food / Specialty Stores
Info & Amenities
The Salt Table is an unforgettable award-winning culinary experience. Upon entering The Salt Table, you'll discover why Trip Advisor and other reviewers rank The Salt Table tops in Savannah shopping. The aroma of the salts and seasonings, teas, sugars and dips will wake up your taste buds.
You'll discover literally hundreds of local specialty foods and virtually all are "Georgia Grown"… oils. Balsamic vinegars. Popcorn. Sauces and syrups. Candy. Grits. Honey. Jellies and jams. Coffee. Snacks. Peanuts. Pecans. Savannah Cookbooks. And, much, much more.
The Salt Table is not a franchise. It's is a unique, local Savannah, privately-owned brand of unique food enhancement products that are hand-blended and packaged right here in the Savannah area. You will taste the freshness.
During your visit to our shops "Flavor Consultants" will provide suggestions for use or you can explore at your own pace. The most common word heard as customers sample is "Wow. You have Black Truffle Salt" or "My favorite is Ghost Pepper Salt that's high high on that list." "Mmmmm", is uttered when someone spots the Strawberry Peach Tea. There are over 15 dip blends. Leak, chive and onion dip and loaded baked potato dip are current favorites. When mixed with olive oil, Tuscan Bread Dipping blend and Garlic Butter Dip are just amazing."
Salt Table's Flavor Consultants roam the store, conducting impromptu "salt talks" including our very popular Himalayan Salt Plates. These make excellent cutting boards or when heated to 500 degrees, they're used as cooking surfaces.
The Salt Table also offers highly rated Georgia wines by the bottle. This shop provides an excellent selection of the fine dry red and white wines from North Georgia mountains as well as the sweet low country fruit and Muscadine wines.
Local artists present their work for sale including pottery and framed photography featuring scenes of Savannah and coastal Georgia.
Savannah is known for its unique shops and boutiques, but a few stand out as a 'must do'. The Savannah Salt Table is on the top of that list - a truly one-of-a-kind experience. You'll quickly understand why this shop has garnered so many 5-star reviews and accolades.
Pets
Service Dog Friendly
Indoor Only
Discount
AAA Discounts
Military Discounts
Reviews
TripAdvisor® Reviews
TripAdvisor Traveler Rating
Z4082MAmc | Aug 26, 2023
"Great time"
John was great and helped me with everything I needed! Helpful and friendly staff and good seasoning.
Discover14149910283 | Jul 30, 2023
"Great customer service"
John was great, he answered all the questions that I had and was very personable. Thanks for everything!
A8232APdanielleo | Jun 30, 2023
"Find Carol!"
Carol Marro is fantastic! She was so helpful and really cheerful when I walked in! I will always look for her when I pass through the airport in Savannah.
Yelp® Reviews
Yelp Overall Rating
Trumanell M. | Jun 20, 2023
We browsed the tiny spot inside the Savannah airport and were so charmed that we deliberately planned to get to the airport on our return with time to...
Parker B. | Sep 25, 2023
Great hospitality from the dude working the register, was very helpful and nice. Prices were very reasonable
Hungrytommy .. | Jul 6, 2023
You'll pay a premium price, but it's worth it if you want to bring home local spirits. They have a good selection all from local distilleries and you can...