Experience Savannah's Plant Riverside District
By Ansley Connor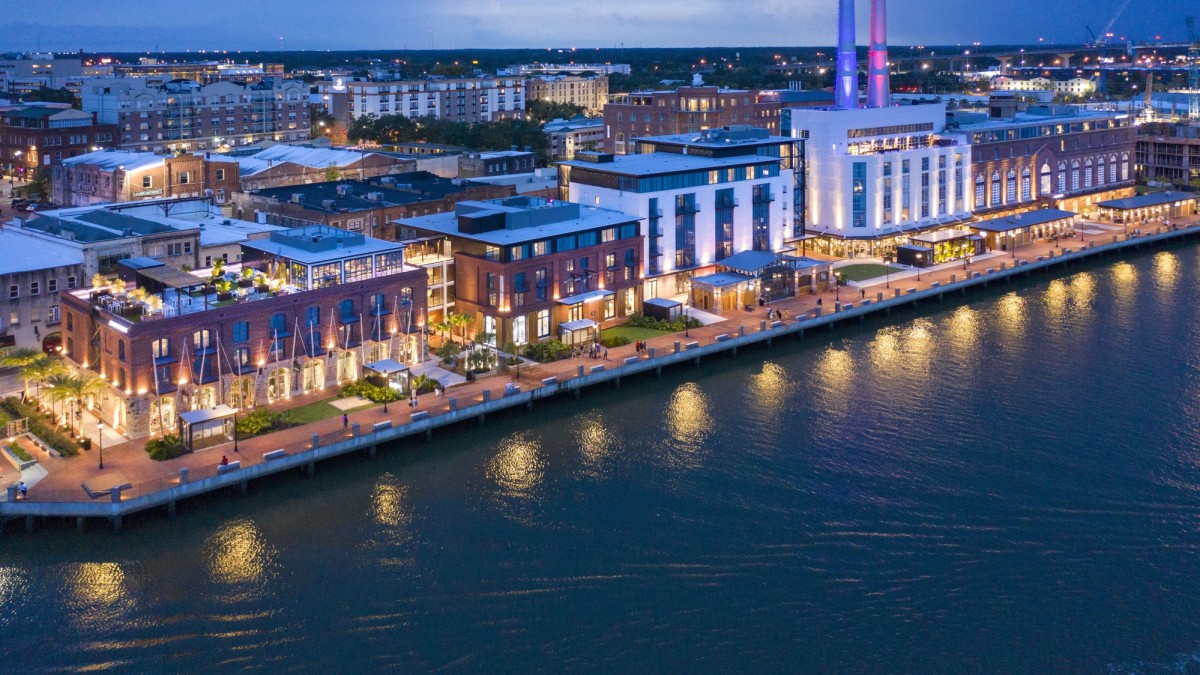 Once an iconic power plant in Georgia, the Plant Riverside District now stands tall powering Savannah again with a different kind of energy.
Located on the famous River Street, Plant Riverside District is full of unusual stories and jaw-dropping details. Amidst shops, restaurants, electrifying bars and the new JW Marriott Hotel, this state-of-the-art entertainment venue is one-of-a-kind.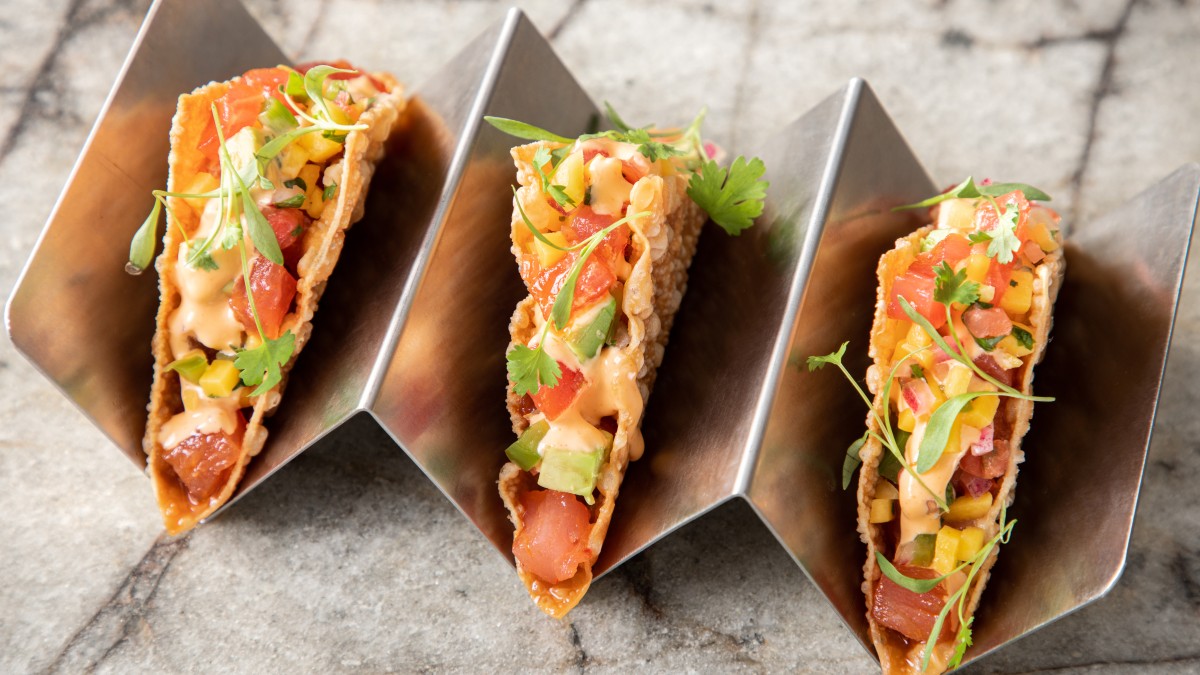 Eat Up
Indulge in delectable dishes at all the new restaurants throughout Plant Riverside. Within the district, you will find more than a dozen eateries that will light up your taste buds. Feast on Neapolitan-style pizza at Graffito, dip into a cultural experience at Riverside Sushi or eat melt-in-your-mouth barbeque from District Smokehouse. Whichever you choose to immerse yourself in, it is sure to be quite the treat.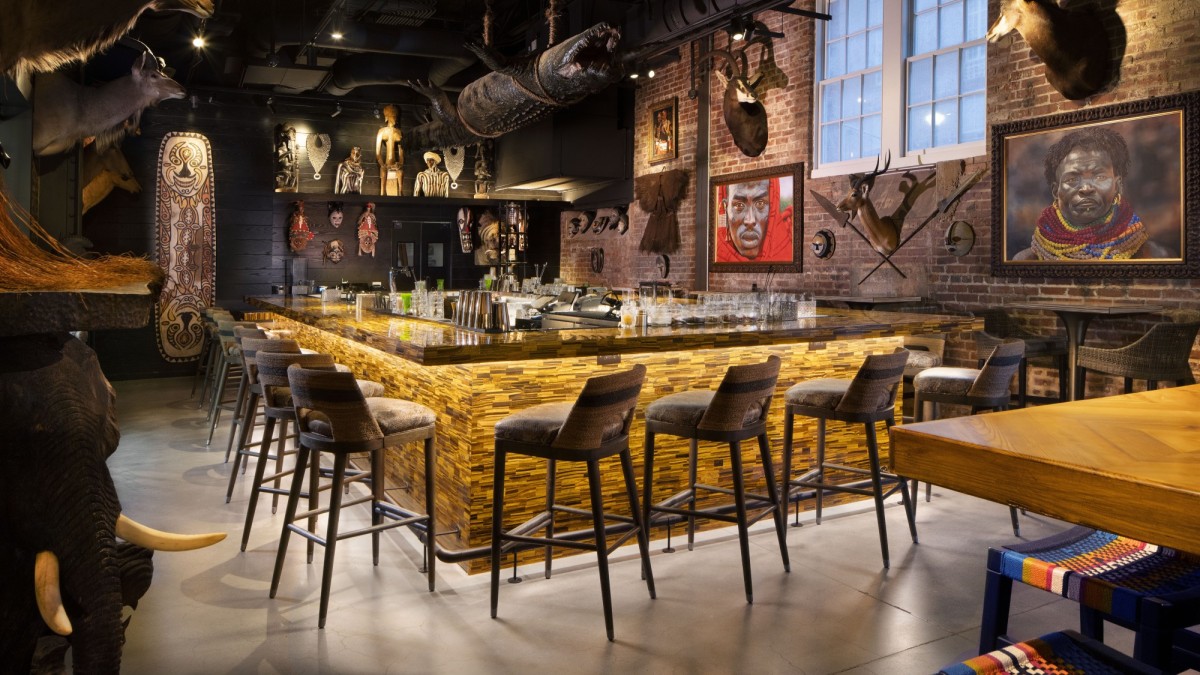 Drink Up
Plant Riverside District lures you in with its beauty and invites you to stay with their next-level bars and lounges. The best part is that each of them holds an experience of their own. Venture into Riverside Biergarten for a traditional Biergarten experience with a German-style menu and locally-crafted beers, or stop in Baobab Lounge, where every feature is inspired by the African savanna and serves hand-crafted cocktails. Atop the Three Muses building is Myrtle & Rose, an exclusive rooftop garden featuring botanically inspired cocktails. No trip to Plant Riverside is complete without seeing the city views at Electric Moon. This high-energy rooftop bar is sure to elevate your evening with signature cocktails, live music, and bar games. Make sure to slide down (literally take their double slide down!) to the Moon Deck, where an adult's oasis lies.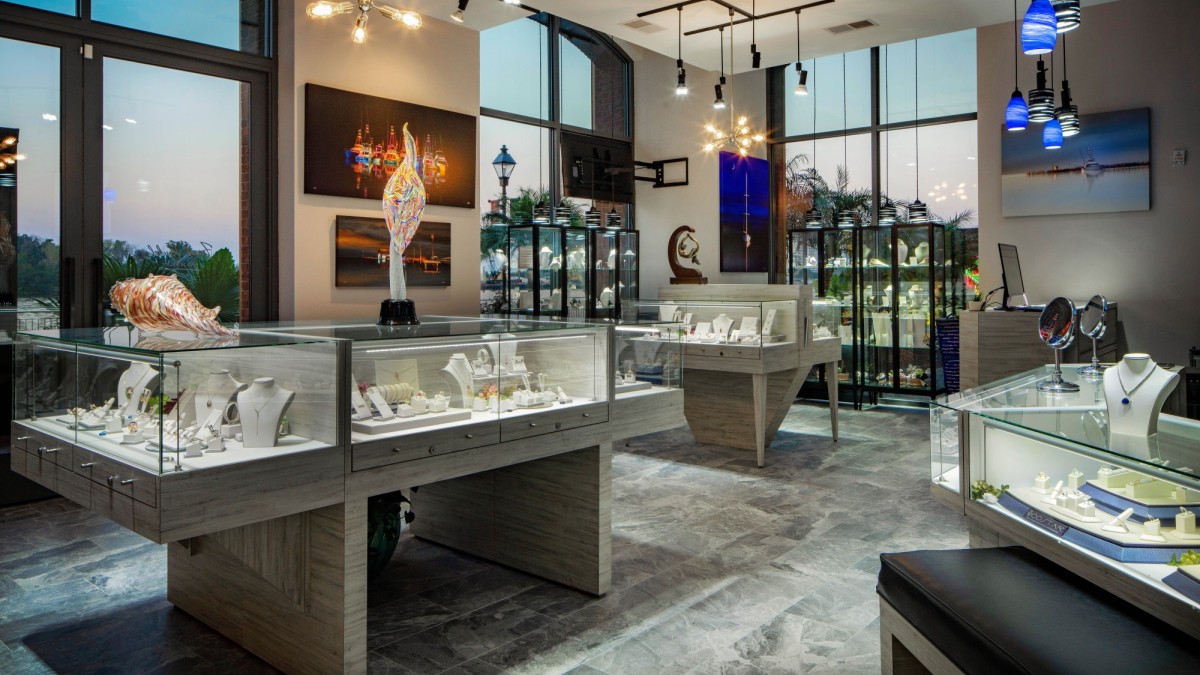 District Shopping
Calling all shopaholics! Plant Riverside has all your shopping needs with high-end shops, carefully curated retailers and original galleries. Pick out a piece of award-winning jewelry from Reubel Fine Jewelry or browse through J. Parker for just the right item to add to your closet. Make sure to stop in The Savion Gallery to take home a unique piece of art. End your retail therapy day at Poseidon Spa for some pure relaxation. Want to take it a step further? Book a rooftop yoga class with New Yoga Now atop Electric Moon Skytop Lounge.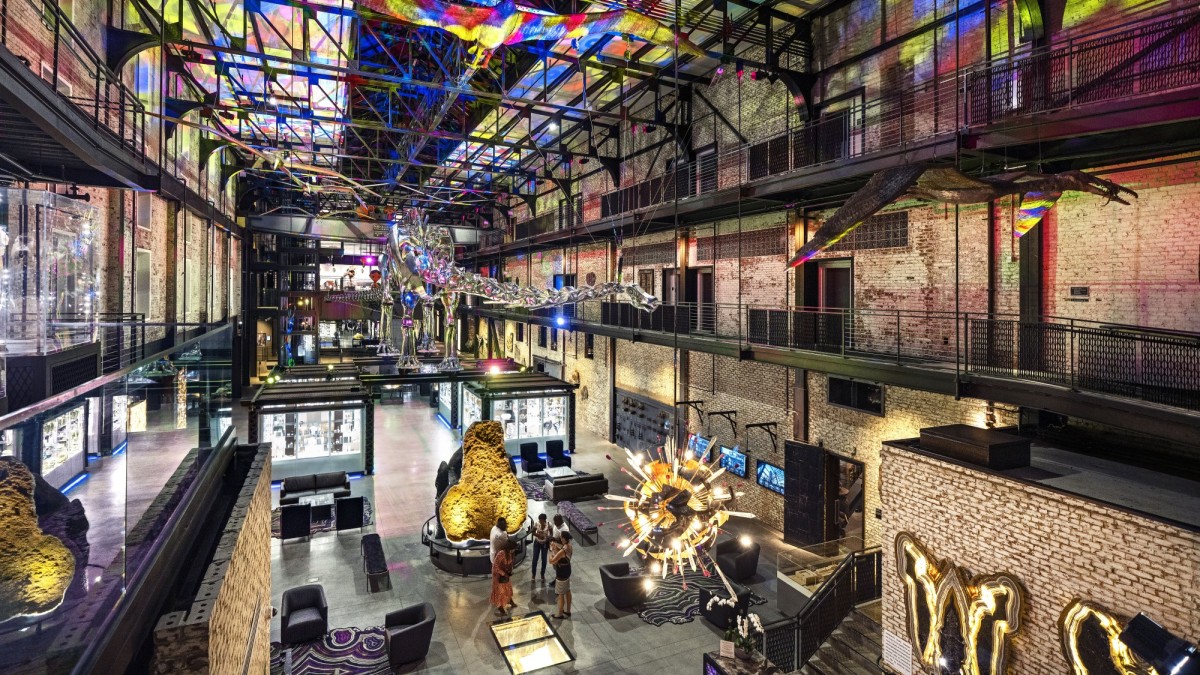 Fun for All
Plant Riverside District provides fun for adults and children! While the adults grab a drink, the little ones can go on an escapade with the Ultimate Dinosaur Adventure. Children of all ages can join Dusty the Dino Ranger on an educational tour that includes games, music, science and history. They will learn all about dinosaurs while you learn about the tasty libations at the rooftop bar – it is a win-win in our book!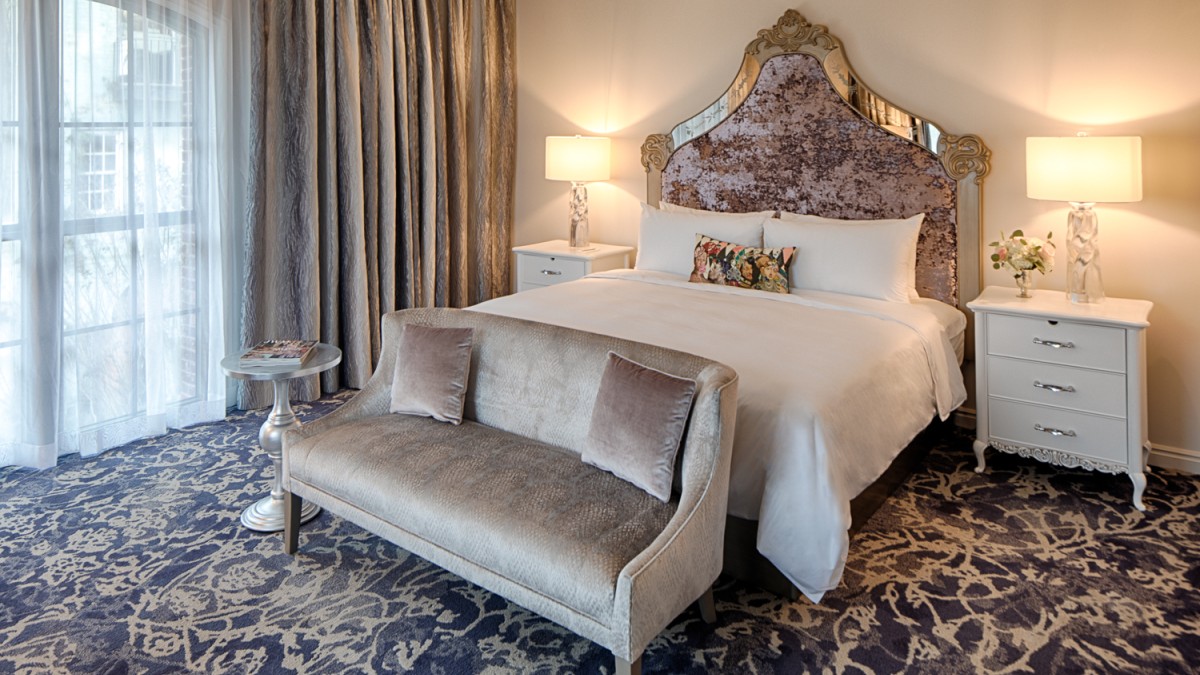 Stay in Style
Stay in the heart of the district at the luxurious JW Marriott Savannah. Split among three buildings, there are a total of 419 stunning rooms. Each building offers a unique experience that will make you feel at home. Reserve a room in the actual power plant featuring a life-size, chrome-dipped dinosaur in their vibrant lobby or escape to a romantic atmosphere at the Three Muses Building. For an elegant and immersive stay, check out the Atlantic building, which features a live music venue and rooftop pool.
Whether you are looking to listen to live music, dance the night away or hang with friends on a lively rooftop bar, Plant Riverside District can accommodate. Make sure to check out Savannah's new entertainment district for an experience unlike any other!