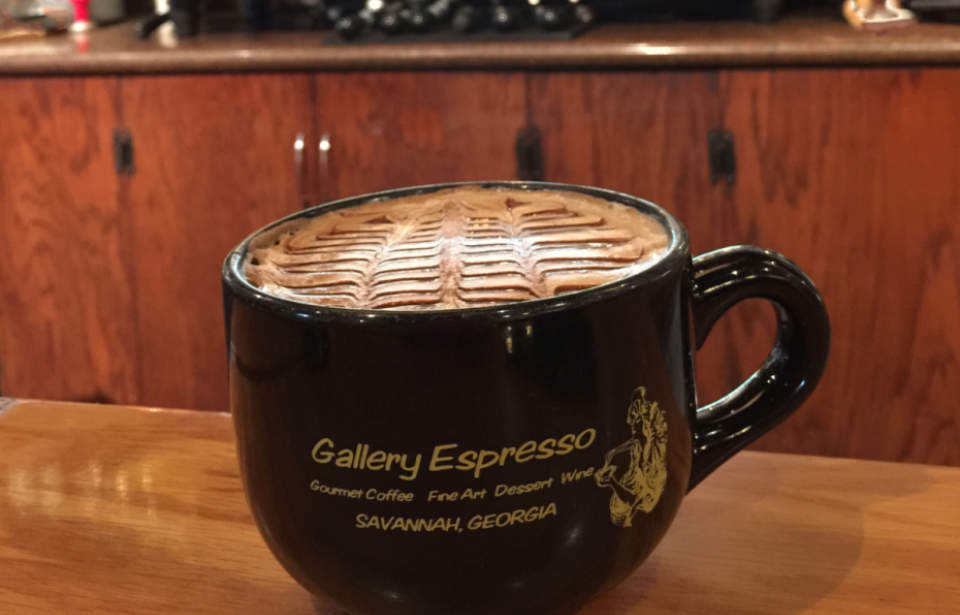 Info & Amenities
Circa 1993 deep in the historic Savannah area. Cozy, basement space for the first ten years, very reminiscent of the "beat poet" days. Fire places, very little day light, the early days were strictly beverages and a small menu of bakery fare. 2003 required a move to a larger location and the ultimate expansion of menu items.We were fortunate to move to a notable historic building at the south end of the popular Chippewa Square. The building is circa 1859 and has a long history of commercial versatility. We enjoy a wonderful diverse customer base, students, business professionals, faculty, other restaurant chefs and staff.
Services Offered
To-Go Services
Dine-In Available
Gift Cards Available
Reviews
TripAdvisor® Reviews
TripAdvisor Traveler Rating
NMcBee | May 13, 2023
"A great place for coffee and a rest"
We loved this coffee shop! There were so many different coffee options, and the most amazing desserts you've ever seen. Plus it had warm, cozy seating - not the sterile atmosphere of too many coffee...
Tiffanyjim | Apr 6, 2023
"Not the best"
This was our first stop in Savannah before starting our walking tour of the squares. We were pretty disappointed. The atmosphere felt dark and uncomfortable. You get to the counter and there are...
lynntamblyn | Mar 31, 2023
"Best coffee of our trip "
Excellent coffee! We went multiple times during our trip because we enjoyed it so much - we also loved the blueberry scone and ham and cheese croissant.