Gallery Espresso
Scroll to view more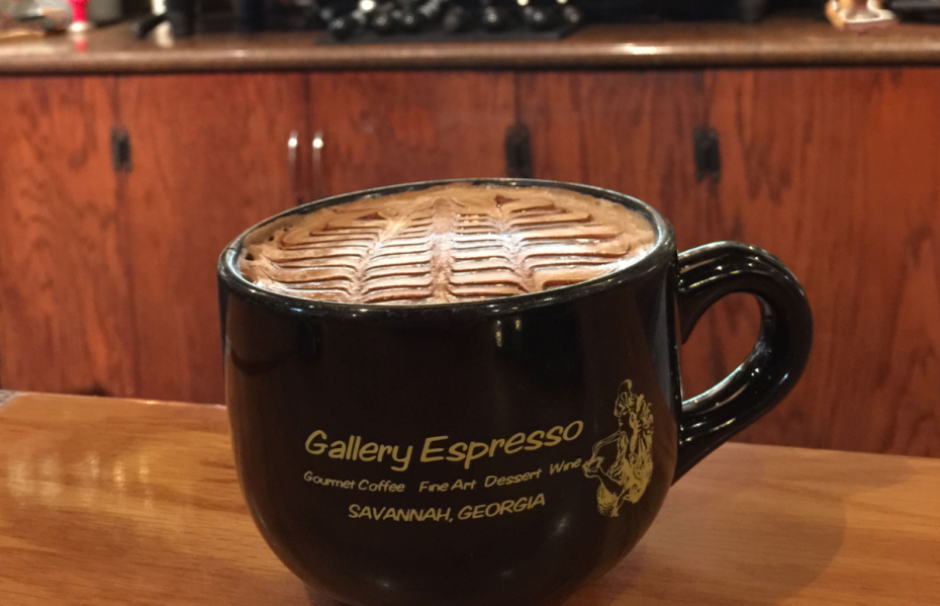 Info & Amenities
Circa 1993 deep in the historic Savannah area. Cozy, basement space for the first ten years, very reminiscent of the "beat poet" days. Fire places, very little day light, the early days were strictly beverages and a small menu of bakery fare. 2003 required a move to a larger location and the ultimate expansion of menu items.We were fortunate to move to a notable historic building at the south end of the popular Chippewa Square. The building is circa 1859 and has a long history of commercial versatility. We enjoy a wonderful diverse customer base, students, business professionals, faculty, other restaurant chefs and staff.
Hours of Operation
Fri. 7:30 a.m. - 6 p.m.
Mon. 7:30 a.m. - 6 p.m.
Sat. 7:30 a.m. - 6 p.m.
Sun. 7:30 a.m. - 6 p.m.
Thur. 7:30 a.m. - 6 p.m.
Tue. 7:30 a.m. - 6 p.m.
Wed. 7:30 a.m. - 6 p.m.
TripAdvisor® Reviews
TripAdvisor Traveler Rating
As Mentioned In
There's nothing like taking a tea break to slow down and cozy up during your Savannah getaway. Take…

The South is known for its ice cold sweet tea, but that's not the only brew we enjoy in Savannah…

In Savannah, coffee is a big deal! Local baristas and roastmasters take the art of coffee very…

If you're like most commuters, you've been working from home over the last few months. Rather than…