9 Unusual Places to Work Remote in Savannah
By Pamela Knowles
If you're like most commuters, you've been working from home over the last few months. Rather than continue to try to be inspired in your home office, it might be the perfect time to book an extended stay in Savannah!
We're sharing some of our favorite places around town to work remote while still enjoying our city's beauty.
The Alida Hotel
This trendy boutique hotel is located just a short distance from Savannah's historic River Street. With oversized leather seating throughout their boho-modern lobby, you'll have no trouble finding a quiet spot to work. Even better, once 5 p.m. rolls around, you can head upstairs to their rooftop bar, The Lost Square, for a frosty glass of their namesake draft beer. You deserve it!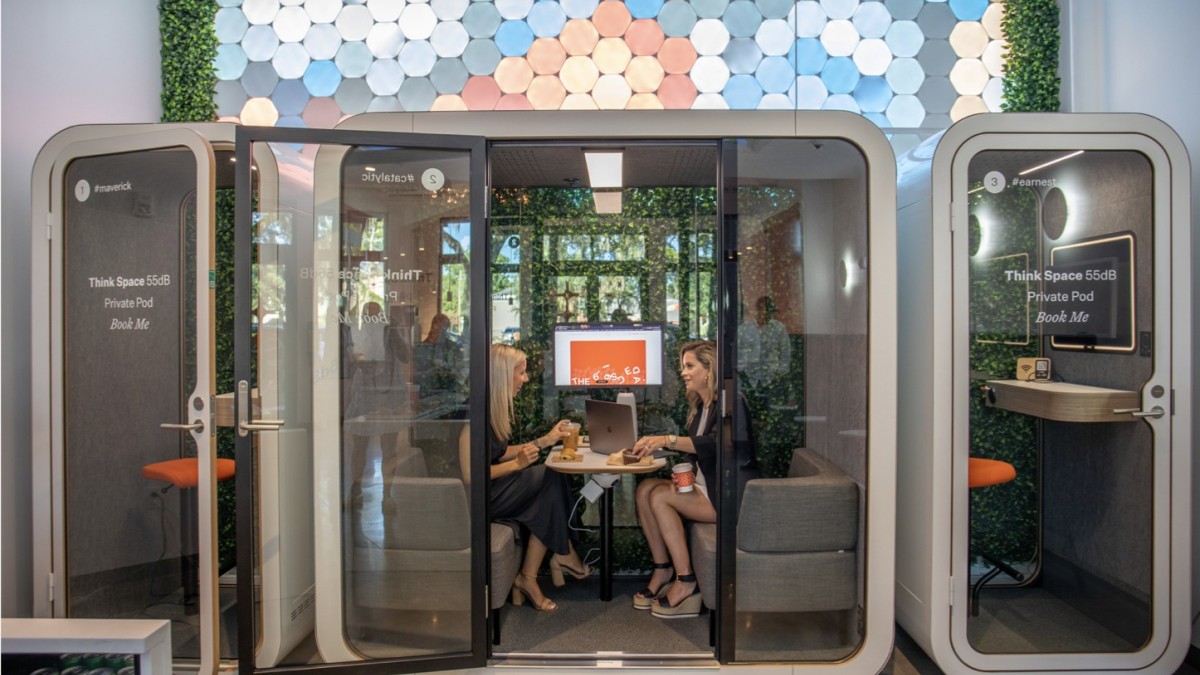 VEL
Fittingly described as the "utopian work cafe," VEL is a remote work pod encouraging you to work smarter and more efficiently while living outside the office. Upon arriving, use the app or the kiosk to reserve your space. Once you have your java and pastry in hand, you're ready to work. You'll find that your beautiful pod provides just enough room to get the job done without the temptation of lingering. You'll feel a gentle nudge to complete your task and enjoy your day. The ideal work balance is here.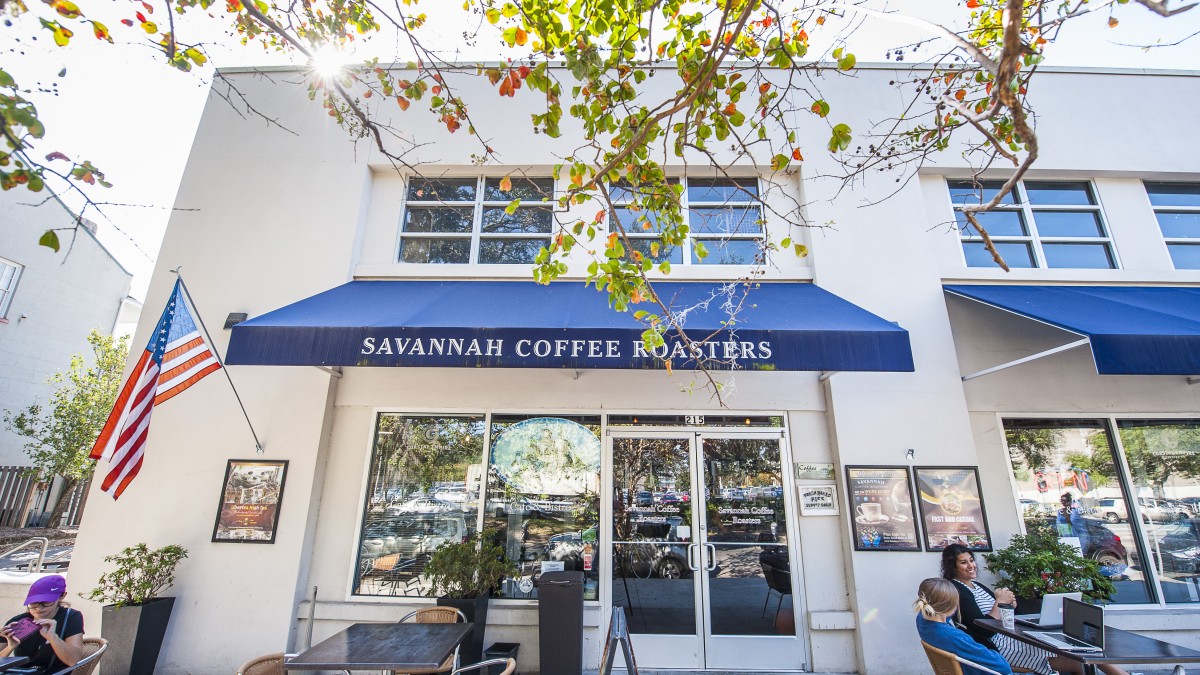 Savannah Coffee Roasters
This cozy café is nestled on bustling Liberty Street and offers so much more than just coffee. With a full menu at your fingertips, you'll have plenty of tasty treats to enjoy while keeping your focus. Discover your favorite Savannah Coffee Company roast and grab a bag to brew at home or mail to a coworker!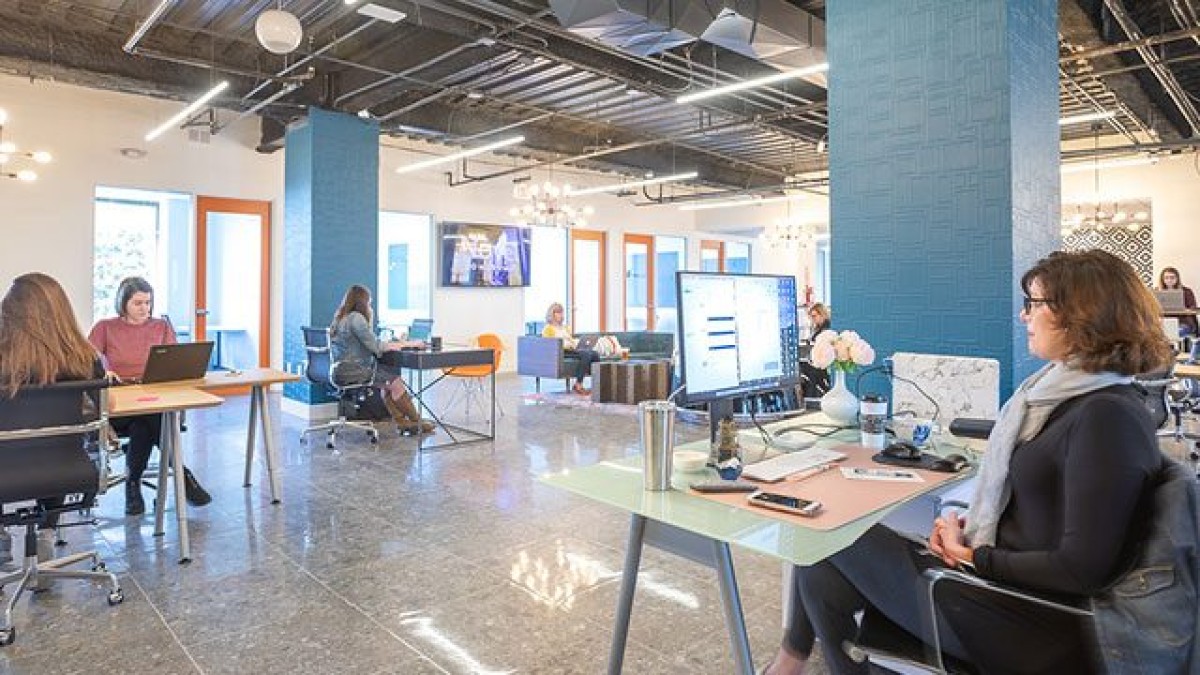 Novel Coworking Space
The Novel Coworking Space is located in the heart of the city on Johnson Square. This historic building is outfitted with everything from fully-furnished offices to small workspaces available for rent. When you need an afternoon pick-me-up, head to their gourmet coffee bar and beer tap for a cold brew!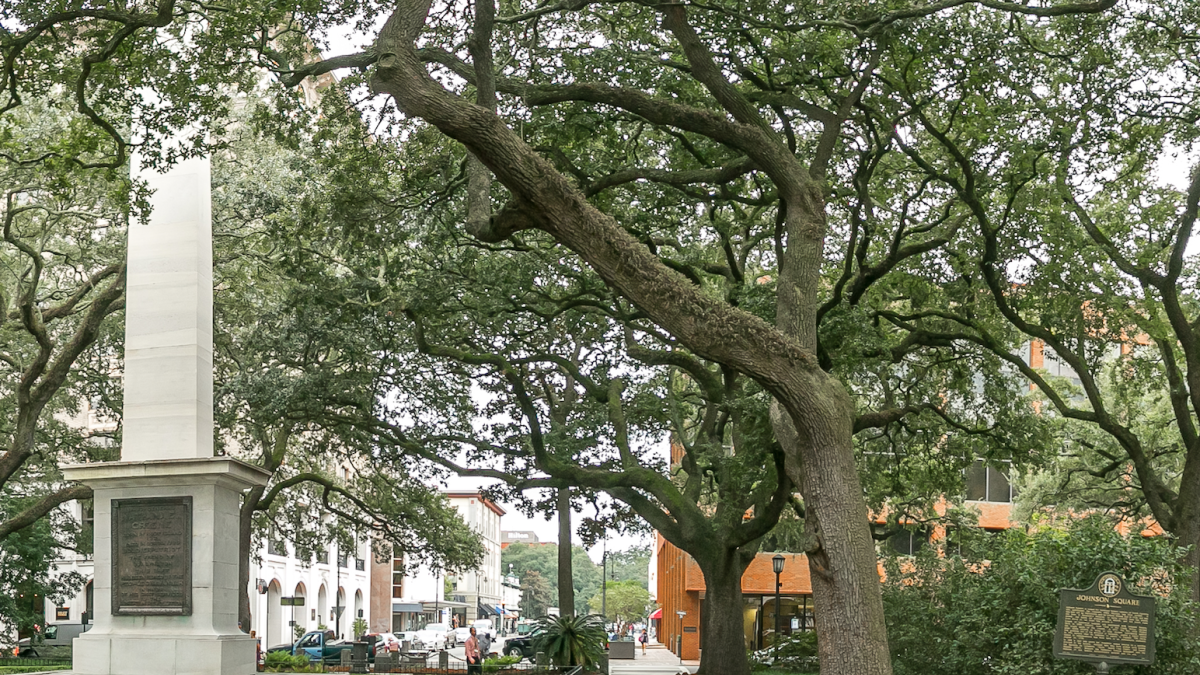 A Savannah Square
Savannah squares and parks aren't just for enjoying the view! Easily connect to your cell phone hotspot for a relaxing way to appreciate the fresh air while concentrating to the tasks at hand.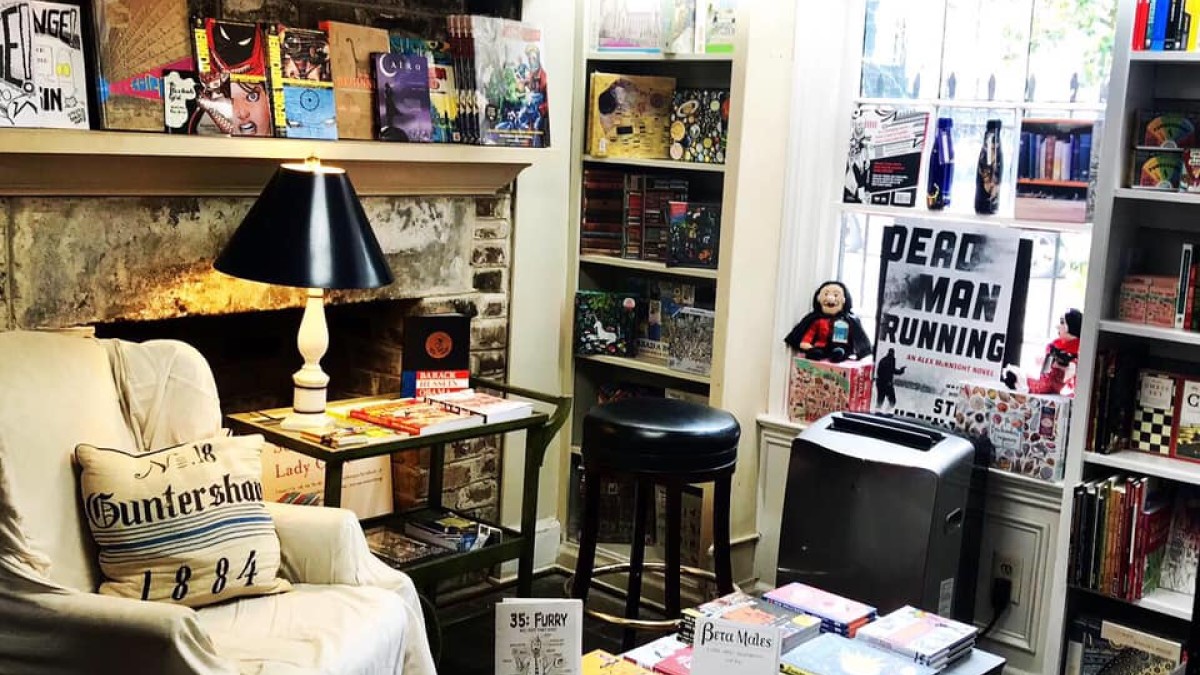 E. Shaver, Bookseller
With twelve rooms of books to explore, E. Shaver, Bookseller is one of the South's most-prized bookstores. When you aren't searching for the latest novel from a renowned Savannah author, settle into one of their cozy couches for a quiet place to focus on your work.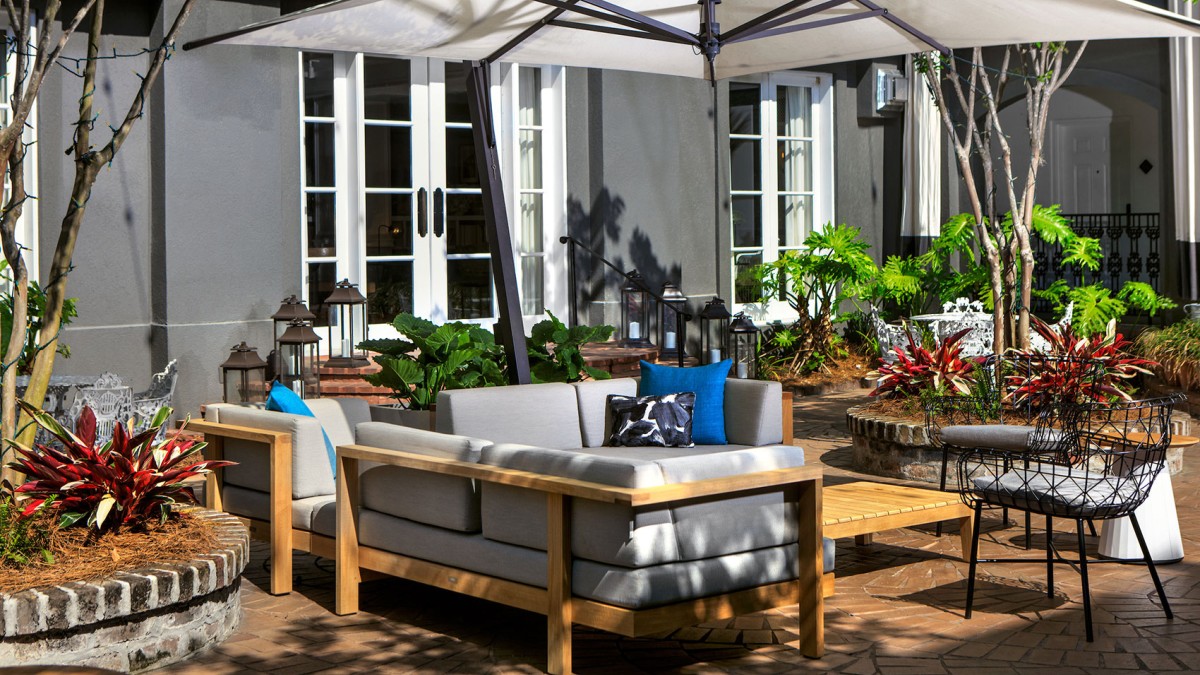 Kimpton Brice Courtyard
On the cusp of the Historic District lies the stylish Kimpton Brice Hotel. This urban boutique hotel is one of the most dog-friendly establishments in the city so bring your pooch along for the work day! Their courtyard offers plenty of space to stretch out while enjoying the comfortable Savannah weather.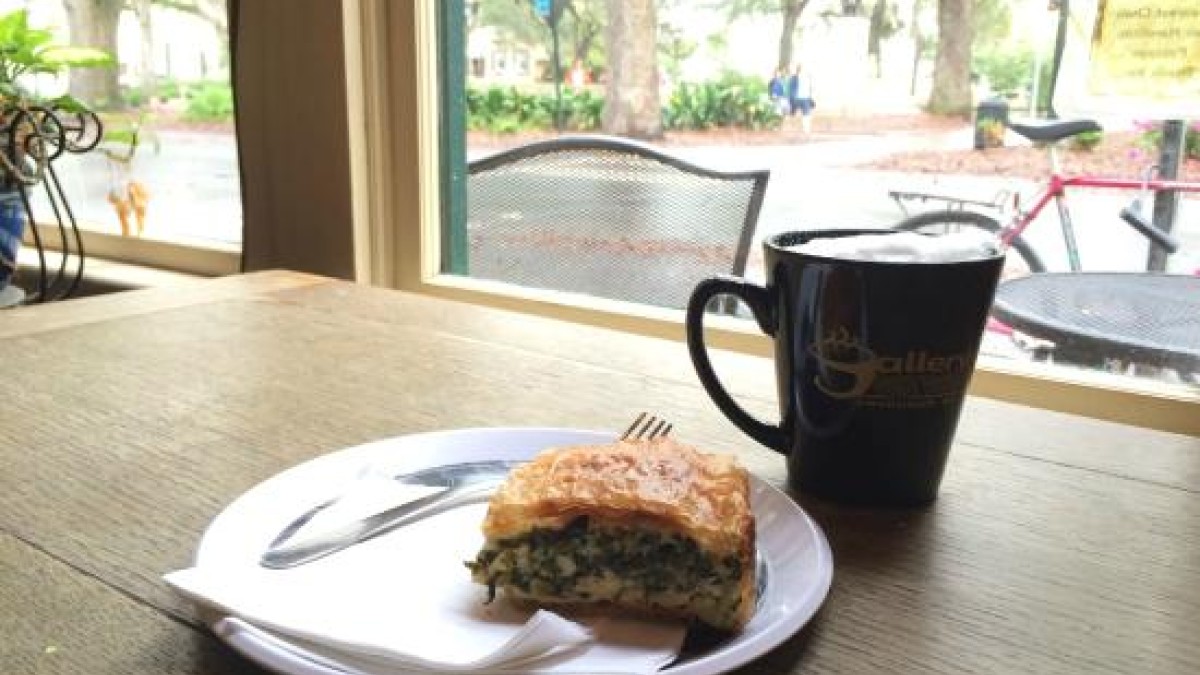 Gallery Espresso
Aptly named Gallery Espresso for its great taste in coffee and art, this quiet Chippewa Square coffeeshop is a frequent work spot among locals. Snag a table by the window, fill your oversized mug with your drink of choice and try not to get distracted by the great people watching.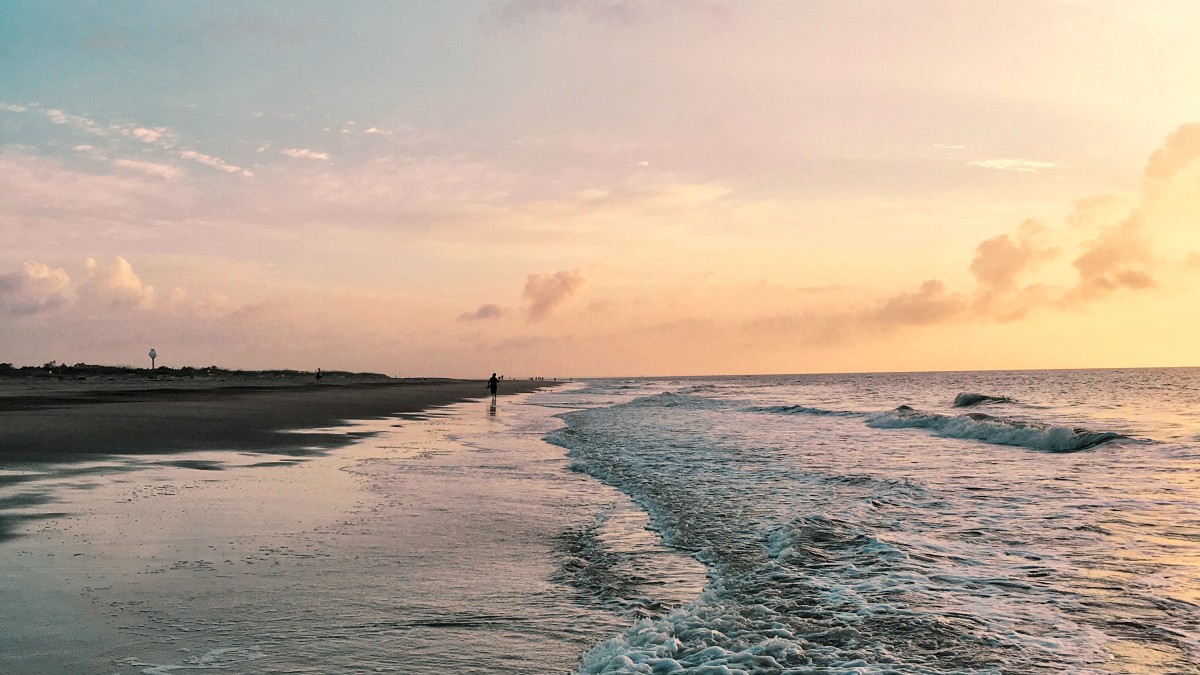 The Beach
We couldn't think of a better place to get virtual work done than from Tybee Island, Savannah's Beach. With four spacious beaches to choose from, you'll have no trouble finding a quiet spot to set up on the sand. Our suggestion? Bring an umbrella to help guard the glare on your laptop.
You know, they say you can work virtually anywhere, so why not in Savannah! Scout out these not-so-typical workspaces to start tackling that ever-growing to do list in no time.