Latitude 32
Scroll to view more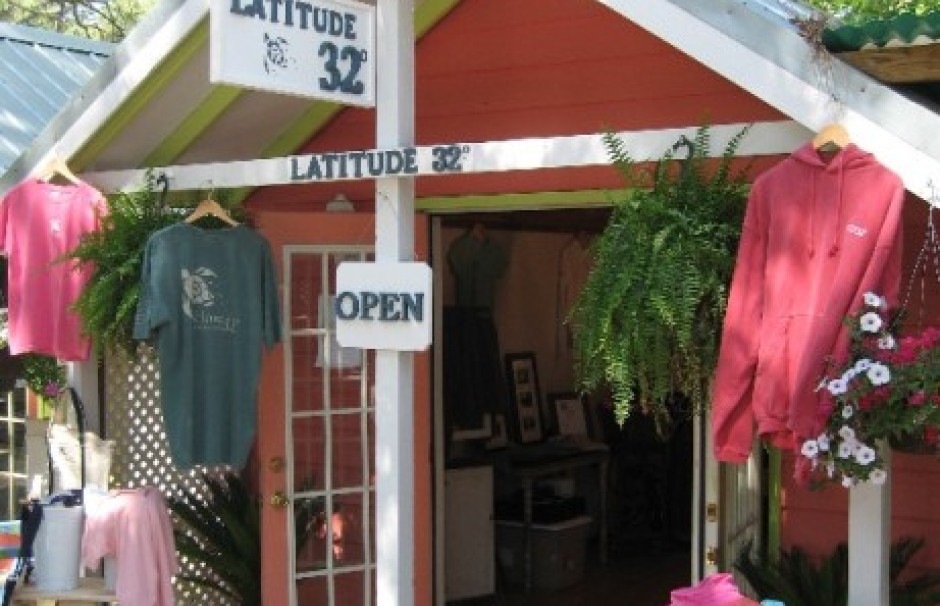 Info & Amenities
At Latitude 32, we offer quality apparel and accessories that reflect the unique, relaxed nature of Tybee Island.
TripAdvisor® Reviews
TripAdvisor Traveler Rating
Yelp® Reviews
Yelp Overall Rating

D Y. | Jun 26, 2019
Best quality tybee souvenirs. Tees hats and hoodies all ages excellent quality and selection. Good shopping experience with some freebies at the end ...
As Mentioned In
Tybee Island, a.k.a. "Savannah's Beach," hosts an array of shopping options. From art galleries to…

Located only 20 minutes outside of downtown Savannah, Tybee Island is a community characterized by…

Tybee Island is located 20 minutes from downtown Savannah - so soak up the sun, hit the surf and…

There's no better place to soak up some sunshine and fresh, salty air than Savannah's Beach. Tybee…