What to Do on Tybee Island
By Allison Ulsh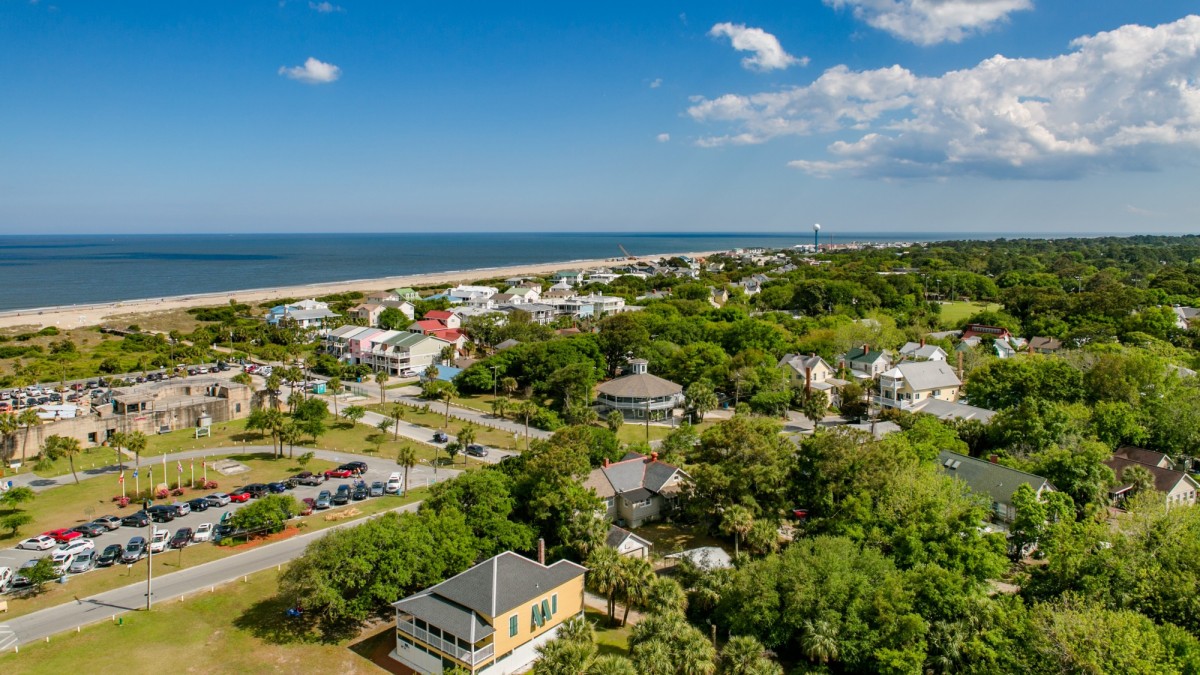 There's no better place to soak up some sunshine and fresh, salty air than Savannah's Beach. Tybee Island is located just 20 minutes from the heart of downtown Savannah and is home to more than three miles of public beaches, beautiful wildlife, and fascinating historical landmarks.
There are a variety of activities available to help you get out and truly explore this spectacular island oasis. There is something for every family member, from paddleboarding to biking to deep-sea fishing. Explore this list of some of our favorite things to do on Tybee Island.
East Coast Paddleboarding
Stand-up paddleboarding is a fantastic way to get up close and personal with Tybee's local wildlife and explore the waterways. East Coast Paddleboarding provides paddleboard and surf instruction, rentals and sales, paddleboard tours and summer camps. Whether you're a newbie to the sport or an experienced professional, East Coast Paddleboarding has everything you need to get out on the water.
Crab Creek Charters
See Tybee Island from the water by booking a private tour or excursion with Crab Creek Charters. Take a relaxing ride through the rivers along Tybee Island and Little Tybee, try a dolphin tour, or book a custom excursion to check out exactly the sites you want to see.
Tybee Island Bike Rentals
What's more fun than cruising the beach on a bike? Tybee Island Bike Rentals offers a variety of comfortable beach cruisers with all the accessories you need, including cup holders, baskets and locks. They also offer free delivery and pick-up to make your rental as easy and hassle-free as possible.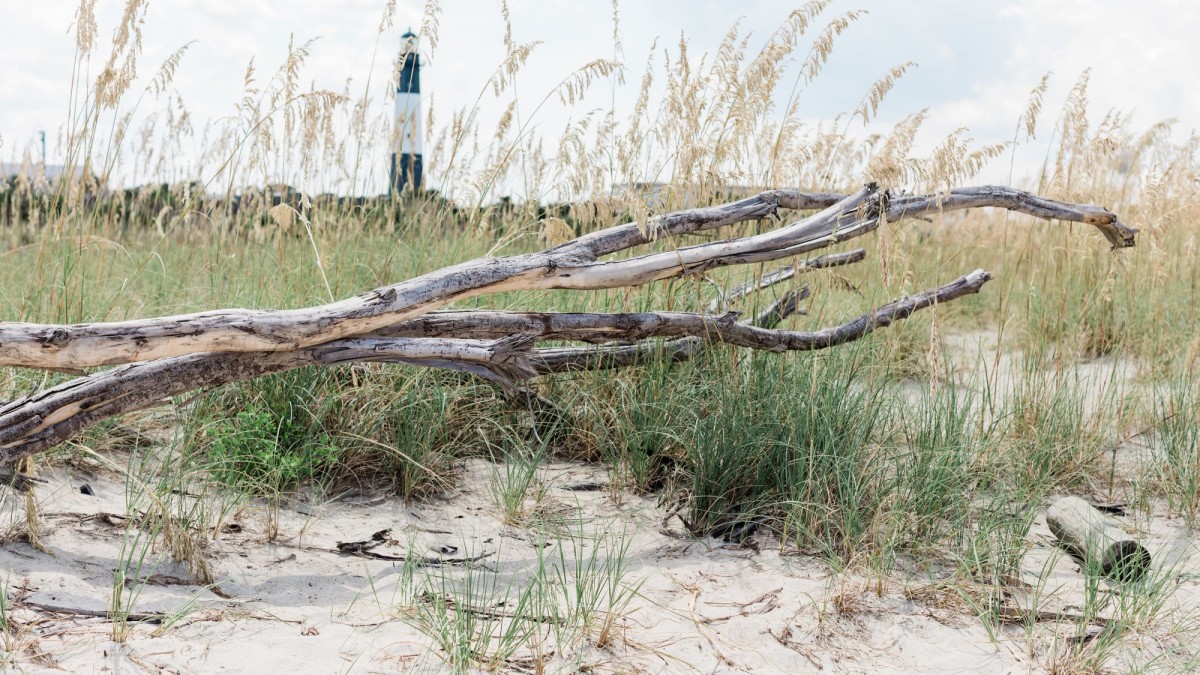 Brown's Reel 'Em N Deep Sea Fishing Charters
Tybee's warm climate and calm sea conditions make for excellent year-round fishing – and Brown's Reel 'Em N Deep Sea Fishing Charters knows all the best spots for optimal catching! Brown's boats can accommodate up to 20 passengers and are rigged for fishing and comfort. Whether you've only got a few hours or want to spend the whole day reeling 'em in, Captain Derek Brown and his team will make sure your time on the water is action-packed.
Burke's Beach Rentals
The only thing that can make relaxing on the beach less, well, relaxing? Having to lug your beach gear across the hot sand. Skip this sweaty step and let Burke's Beach Rentals set up your chairs and umbrellas for you. Simply give them a call, tell them what items you want to rent, and they'll get out first thing in the morning to set up your gear in a prime location. What could be better than that?
Captain Derek's Dolphin Adventure Tours
Bottlenose dolphins are one of Tybee's most beloved residents. On Captain Derek's Dolphin Adventure Tours, you'll get to see dolphins in their natural habitat while also checking out some of the Island's historic landmarks. Captain Derek's boats feature higher horsepower engines, which produce a wake that the dolphins love to play in, so you may just get to see some cool dolphin tricks on your tour!
Sea Kayak Georgia
Whether you want to take a serene tour in the estuary or try your luck surfing the infamous Tybee "Triangle," Sea Kayak Georgia has everything you need to provide the experience you want. Sea Kayak Georgia offers kayak, canoe, yoga and SUP tours, and training for all levels of paddlers. Sign up for a tour or book a custom trip to start your adventure.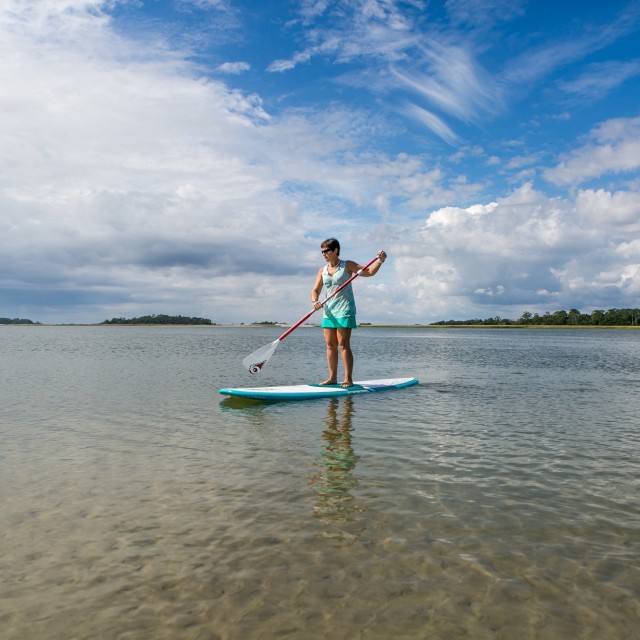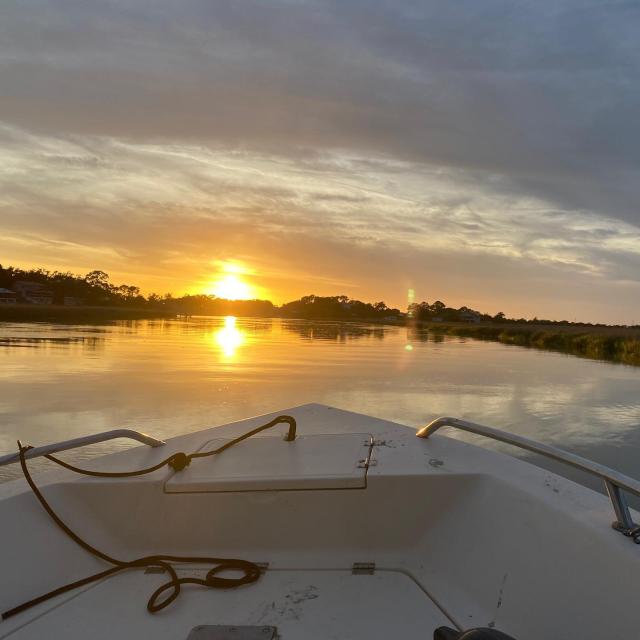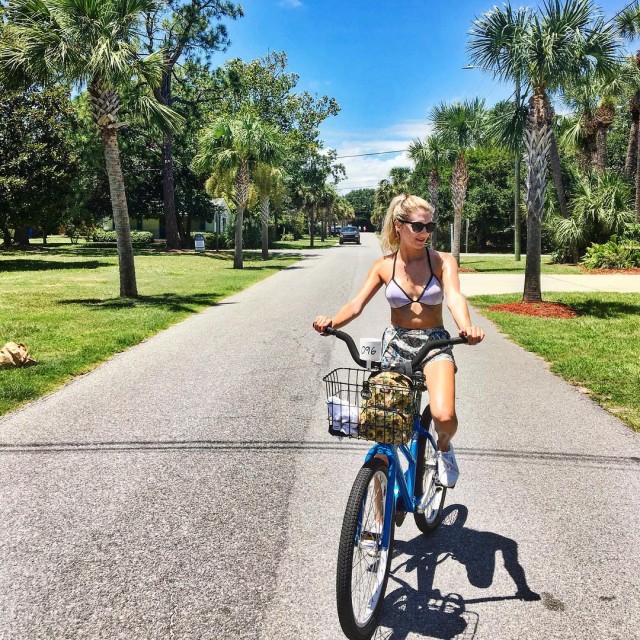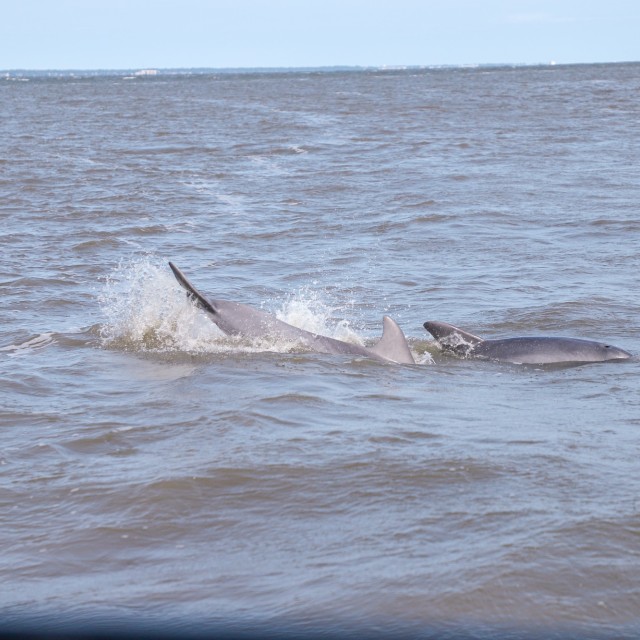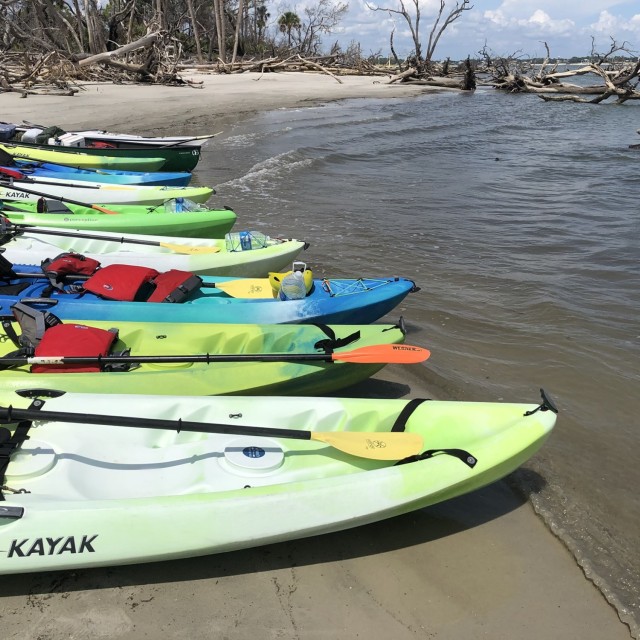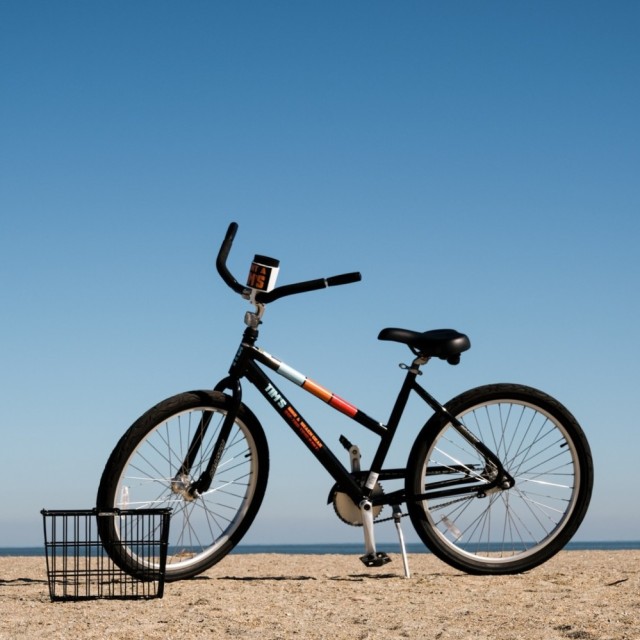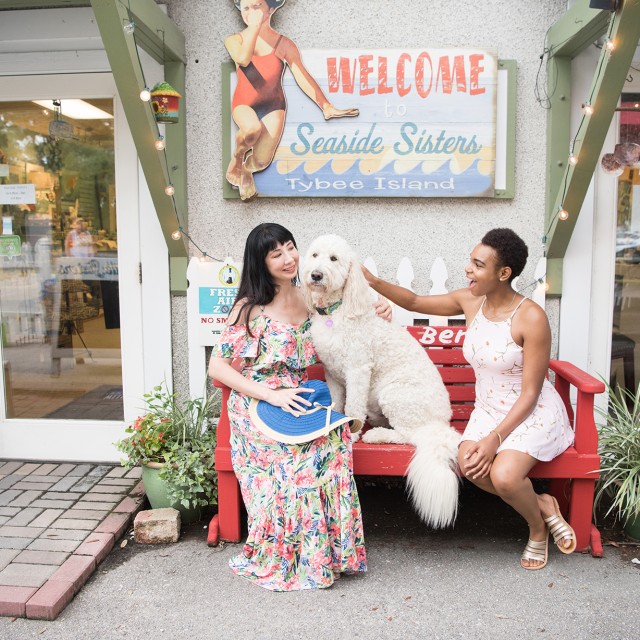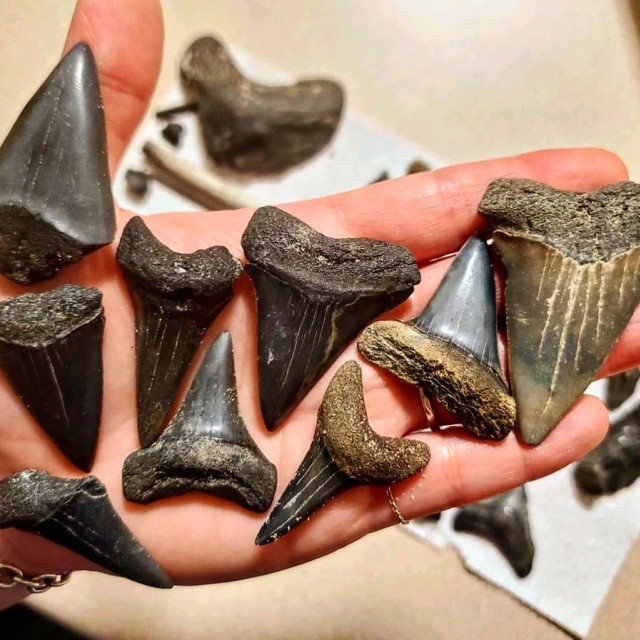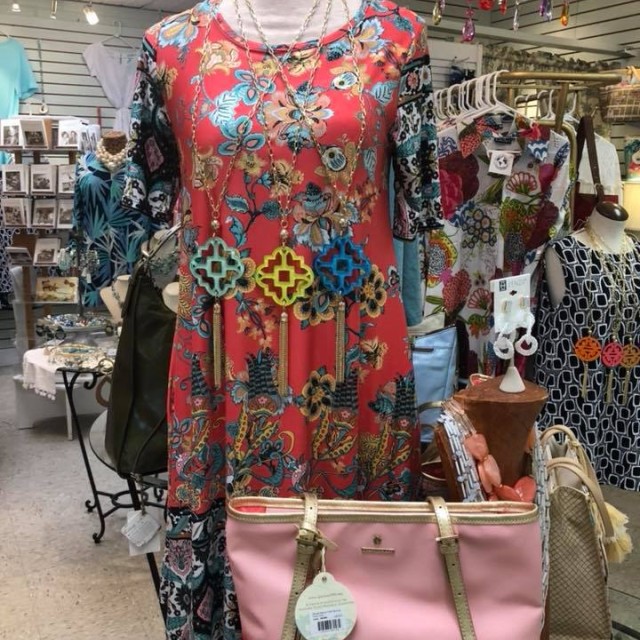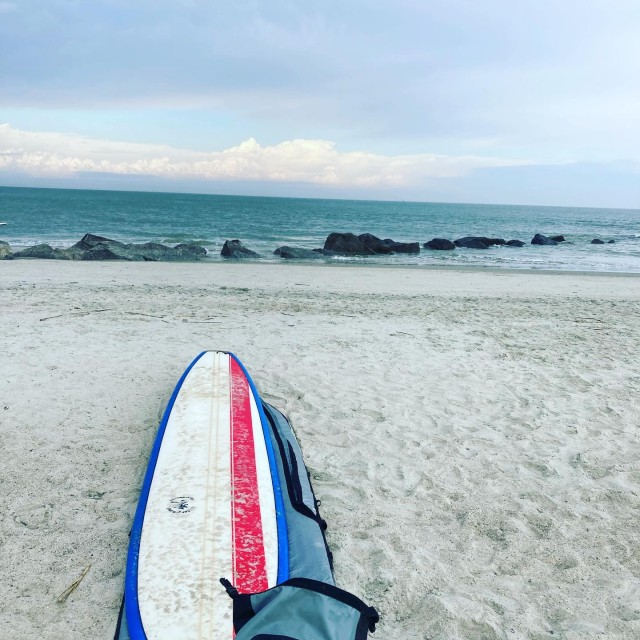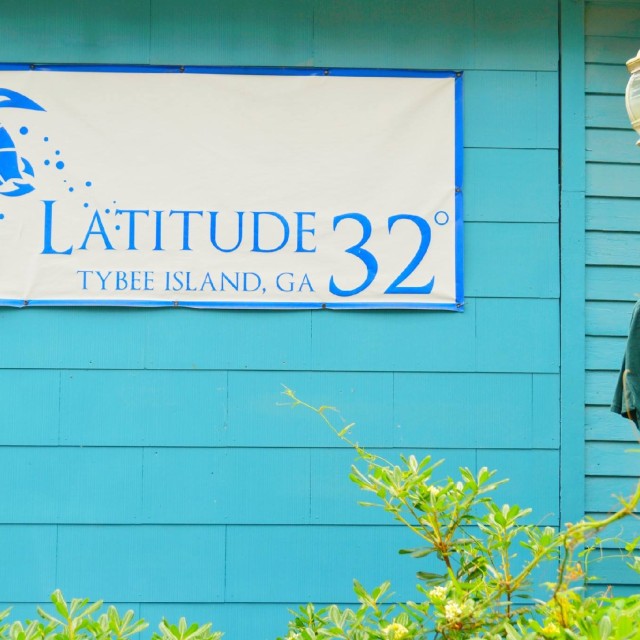 Captain Mike's Dolphin Adventure
Captain Mike's Dolphin Adventure offers a full day of fun in one spot. Grab a meal at their waterfront restaurant, CoCo's Sunset Grille, and then hop on one of their boats for an exciting and educational scenic tour. You'll get to see some of Tybee's beautiful bottlenose dolphins swimming and playing while learning all there is to know about these fascinating creatures.
Tim's Bikes & Beach Gear
Tim's Bikes & Beach Gear makes it simple for you to enjoy your time on the Island. Tim's offers rentals for adult and kid's bikes, strollers, umbrellas, chairs, carts, cribs and more. To make it even easier, they offer free delivery and pick up. Whether you're spending a day or a week on Tybee, you can leave your large gear at home and let Tim's Bikes & Beach Gear take care of everything for you.
Seaside Sisters
When you're on the hunt for beach-inspired goodies, look no further than Seaside Sisters. This coastal cottage shop features an assortment of treasures, including home decor, clothes, accessories, books and more. Whether you're looking for a fabulous piece of furniture or simply a token to remind you of your time at the beach, you'll find it all at Seaside Sisters.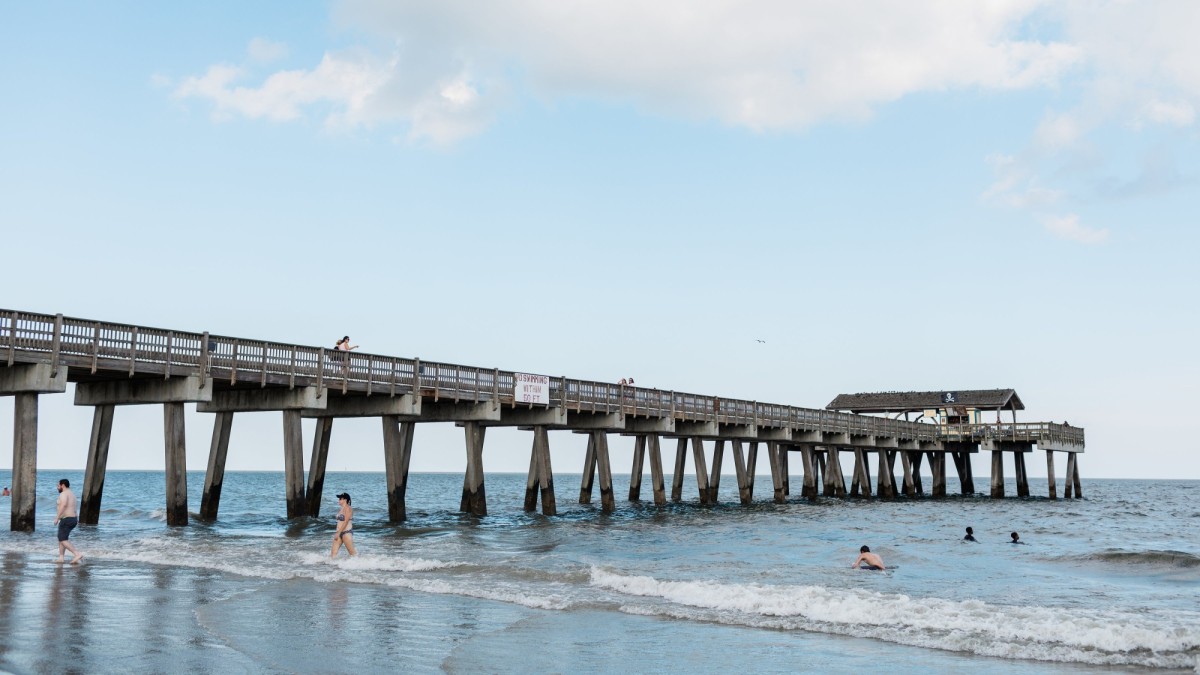 Sundial Charters
Sundial Charters offers truly unique nature and chartered boat tours around Tybee Island. Their experienced guides make recommendations for your best adventures based on your schedule, the tides, the weather, and their local knowledge. Sundial Charters offers dolphin watching, crabbing, fossil hunting, birding, barrier islands hiking and much more.
The Shoppes at 1207
Save room in your suitcase for souvenirs! The Shoppes at 1207 is an adorable shopping district with numerous handcrafted, one-of-a-kind goods from local artisans, including clothing, jewelry, home furnishings, artwork, gourmet foods and much more. Peruse the shops and grab some Tybee treasures before you head home.
Tybee Golf Carts
Travel all over Tybee Island with the wind blowing through your hair without having to check the parking meter. Tybee Golf Carts offers gas or electric carts that seat up to eight passengers and include a parking permit that allows for free parking, so you can spend your day exploring the Island in a fun and convenient way.
Tybee Surf Lessons
Tybee Surf Lessons brings the spirit of Hawaii to Tybee Island with private or group surf lessons, ukulele lessons and summer surf camps. Their skilled and nationally certified instructors provide exceptional surf education for surfers of all ages and experience levels. Suit up and hit the waves with Tybee Surf Lessons!
Latitude 32
If you genuinely want to get your mind on Tybee Time, you must dress the part. Latitude 32 is a Tybee boutique offering quality shirts, hats, koozies and other apparel that reflects Tybee Island's unique, relaxed nature. Visit Latitude 32 in the Tybee Oaks shopping center to stock up on your gear so you can feel like you're on Tybee Time any time.
There's always something to do on Tybee Island, so grab your sunscreen and head down to Savannah's beach to start exploring this beautiful Georgia gem. Learn more about Tybee Island at VisitTybee.com.