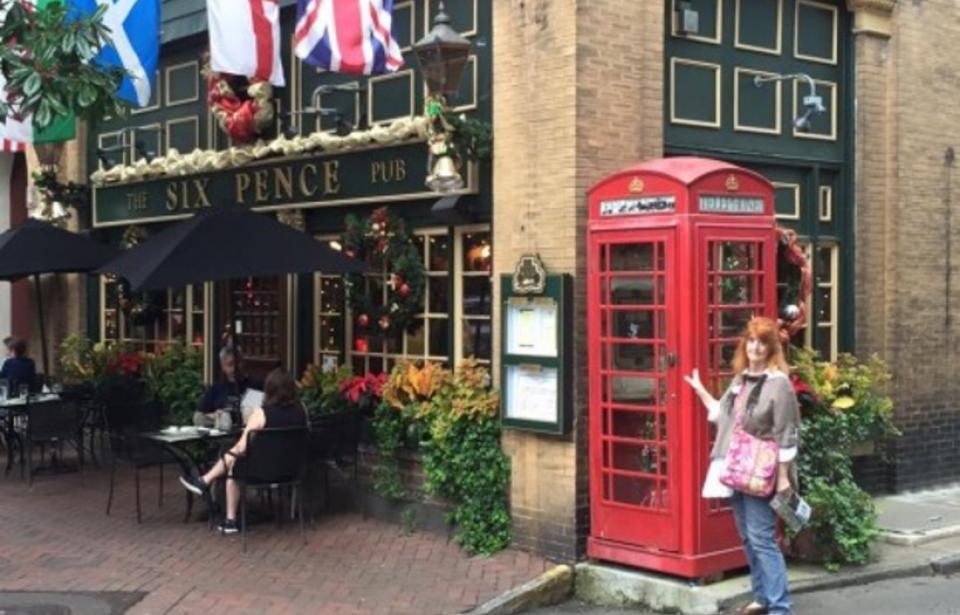 Info & Amenities
Located in the heart of the Historic District, just steps north of Liberty Street. Enjoy lunch, dinner, or late night dining in a cozy congenial atmosphere. Or, choose our sidewalk dining for a perfect place to "people watch" while enjoying a variety of appetizers, traditional American, and British comfort foods. You will be sure to find a favorite craft or seasonal beer on tap as well.
Reviews
TripAdvisor® Reviews
TripAdvisor Traveler Rating
Johnna M | May 27, 2023
"Fine"
Decent beer selection. Pleasant setting. Mediocre Reuben but the collards were good. Wish I'd ordered the Guinness stew, which looked delicious.
joeypz3001 | May 25, 2023
"Good"
Was really excited about going here for lunch. Beer was awesome-got the Half & Half. Excellent! Was a little disappointed with the menu. Service was great, our waiter, Jorden, was very nice and...
Charlie S | May 25, 2023
"Eh. "
Had a black and tan, a Guinness, and steak pie in a bread bowl. The Black and Tan had an odd mix of beer, but was sufficient, the steak pie was bland, and more bread bowl than actual food. Very...