Surf Song Bed & Breakfast
Scroll to view more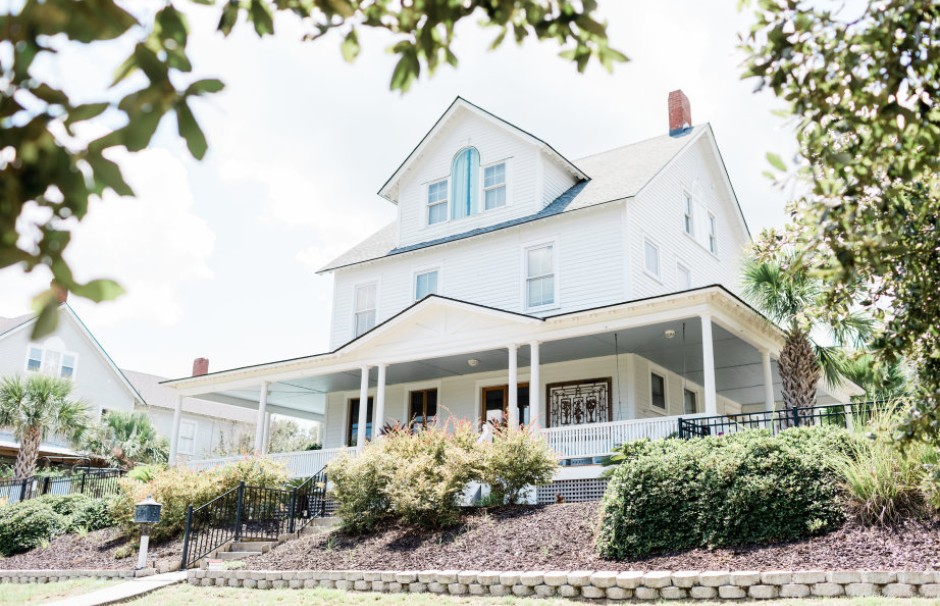 Info & Amenities
Amenities
Swimming pool, 1 block to beach, ensuites in every room, remodel 2013, fabulous breakfasts, covered front porch with swing and rockers, close to park and restaurants.
History
The home was constructed circa 1898 and served as a home to several commander and chiefs of Fort Screven, including Colonel Bugbee.
The home was owned by the Armys Corp of Engineers. The home was built on a man made burm to prevent destruction by water from the hurricaines. It was built to hurricaine standards of the time. In the area of 1941-1942 the army sold the property at public Auction.
There are currently many details of the original house existing. Items such as the Fireplaces and mantles, flooring, pocket doors, staircase and the tin ceilings. The tin ceilings are of most importance, because of their rarity. It is believed these are the only one piece tin ceilings in the state of Georgia. They were installed right after the house was built to prevent the ceilings from falling during the practice at the rifle range.
Amenities
Family-Friendly
Free Breakfast
Amenities
Meeting Rooms : 4
Largest Room : 1
Sleeping Rooms : 10'
Dining/Meeting
Dimensions : 15x14 ft.
Square Feet : 220 sq. ft.
Banquet Capacity : 20
TripAdvisor® Reviews
TripAdvisor Traveler Rating
Yelp® Reviews
Yelp Overall Rating
As Mentioned In
Traveling down the water-lined highway to Tybee Island, you're transported to a new world of fun,…