Where to Stay on Tybee Island
By Allison Ulsh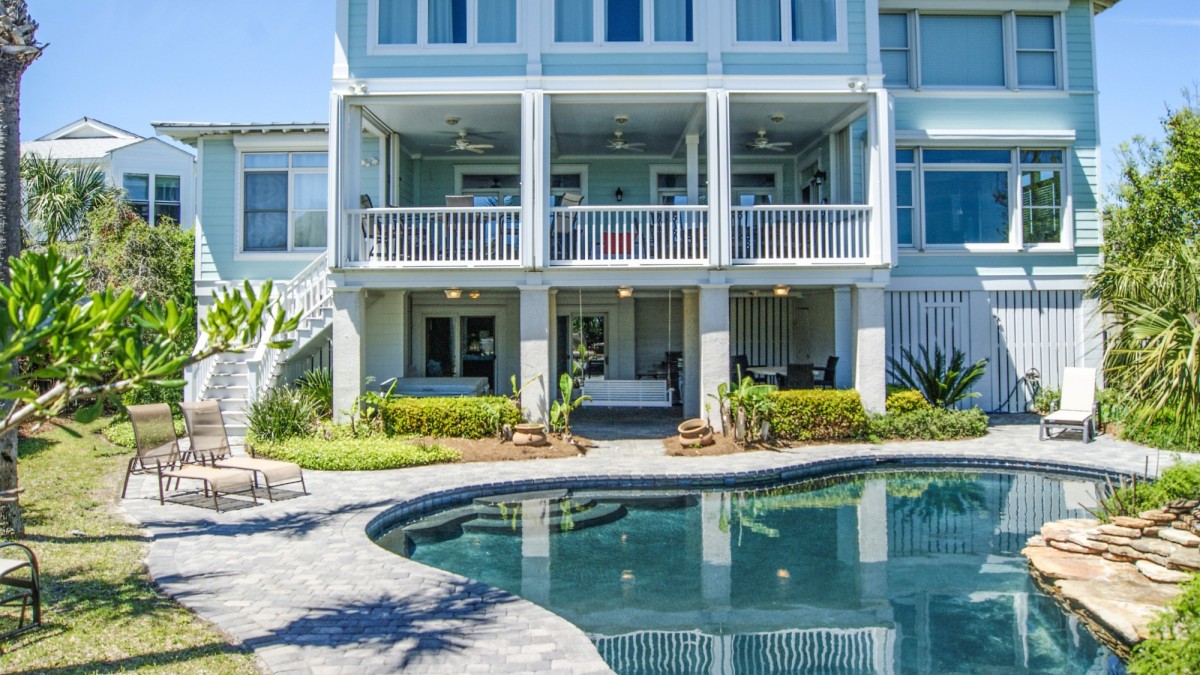 Traveling down the water-lined highway to Tybee Island, you're transported to a new world of fun, sun and relaxation. There is something innately captivating about the warm, salty air and laid-back vibes of Savannah's beach that keeps visitors coming back again and again.
While Tybee is an easy 20-minute drive from downtown Savannah, most visitors to the Island find that a few hours is simply not enough. Fortunately, there are a variety of great places to stay on Tybee. There are accommodations to meet every party's size and price point, from beautiful resorts to luxurious vacation rentals, quaint cottages and inns. Here are a few great options to explore.
Surf Song Bed & Breakfast
Surf Song Bed & Breakfast is a 120-year-old Victorian beach house that offers private beach access, delicious breakfasts and luxurious guest accommodations. While this beautiful historic home is just steps from North Beach, it also features an in-ground swimming pool and a fabulous wraparound porch for relaxing. The historic charm and fantastic location make Surf Song perfect for a romantic getaway.
Tybee Vacation Rentals
Tybee Vacation Rentals (TVR) has more than 300 vacation rentals to choose from, so you are sure to find just the right place for your group and your budget. TVR offers various rental property types, including budget-friendly, traditional, modern, oceanfront, historic, resort, pet-friendly and more. They also have local vacation planners on staff to help you choose just the right property and assist you with your vacation planning needs.
DeSoto Beach Bed & Breakfast
If you're looking for an intimate B&B experience but want to be as close to the beach as possible, look no further than the DeSoto Beach Bed & Breakfast. The DeSoto's cozy three-room bed and breakfast is the Island's closest B&B to the beach. Start your day with a delicious Southern-style breakfast, hit the beach and then relax in a hammock on the spacious, covered front porch.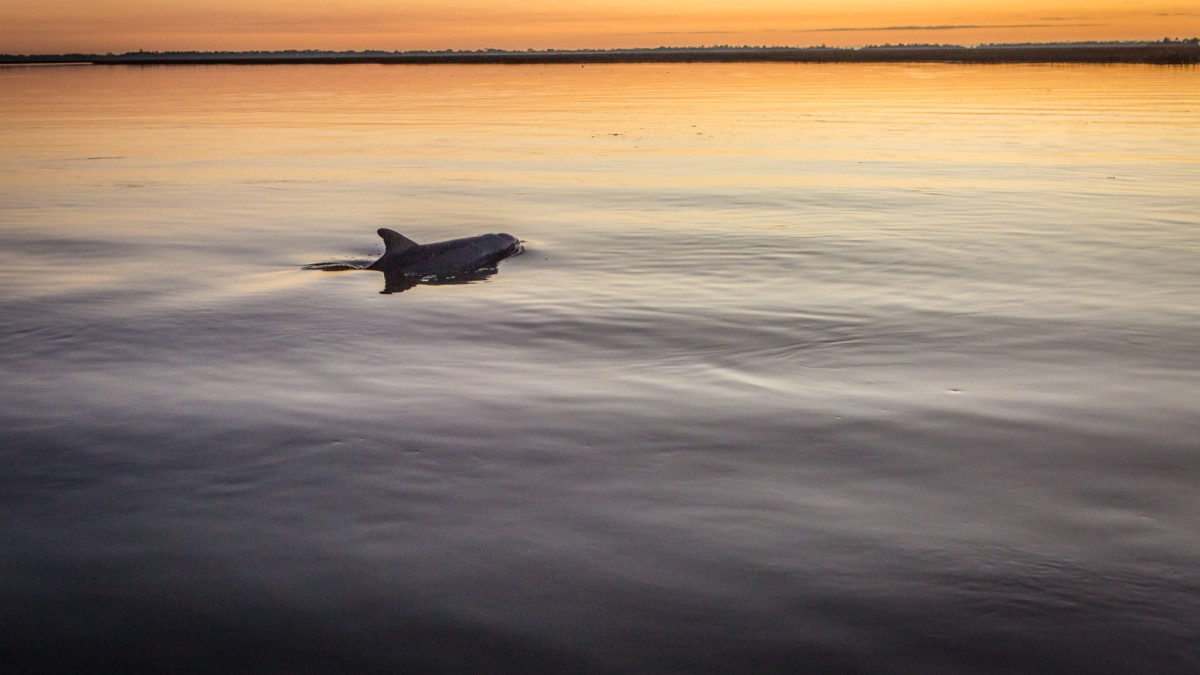 Beachside Colony Resort
Offering one, two or three-bedroom condos right on the beach, Beachside Colony Resort is an excellent option for visitors who want to wake up and immediately hit the beach. In addition to Beachside's fabulous location, they also provide a wealth of amenities. There are multiple swimming pools, tennis and volleyball courts, baby gear rentals, grocery delivery and more!
Mermaid Cottages
Mermaid Cottages is a boutique vacation rental company that has gathered a unique collection of coastal homes on Tybee Island. Each home features comfortable accommodations, stylish décor and plenty of amenities. Most of their homes are pet-friendly, and each rental proceeds to support non-profit causes, including sea turtle conservation and local animal rescue groups.
Beachview Inn & Spa
When you stay at Beachview Inn & Spa, you don't need to pack much more than your bathing suit. Beachview provides beach chairs, towels, bicycles, and even rum punch! Delicious homemade breakfasts are included with your stay and be sure to treat yourself to an incredible spa experience at Beachview's luxurious Tybee Salt Spa.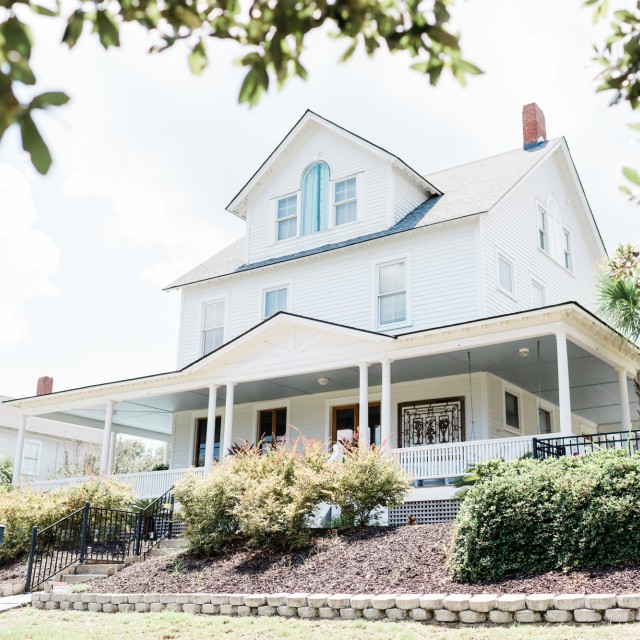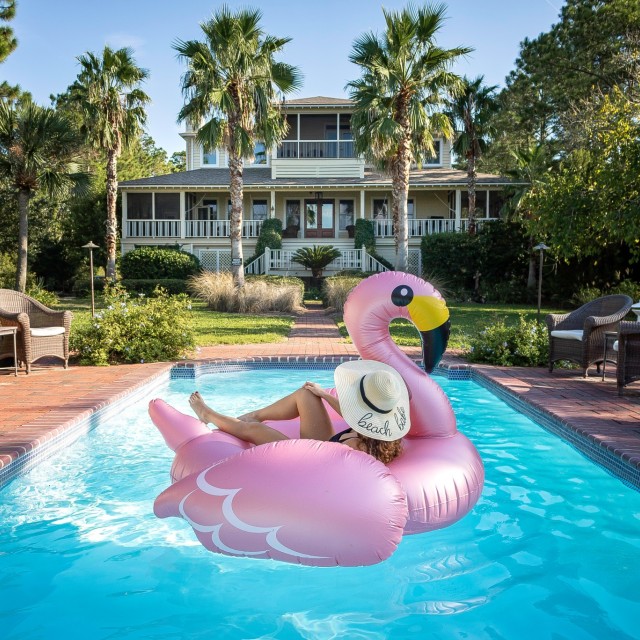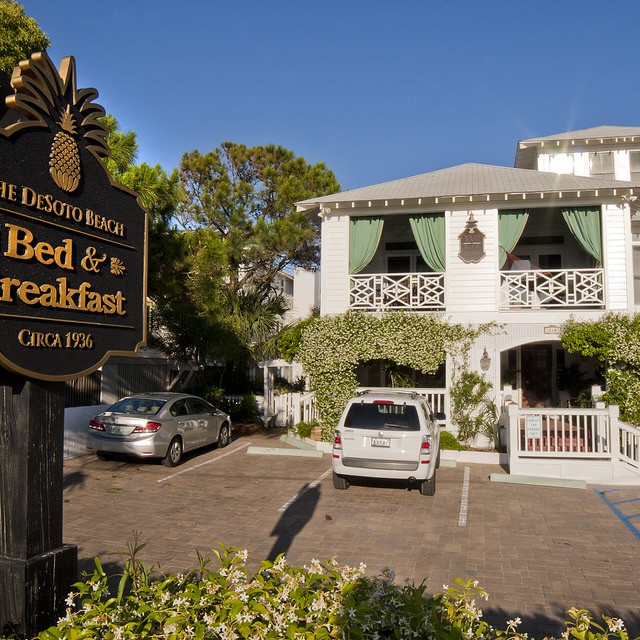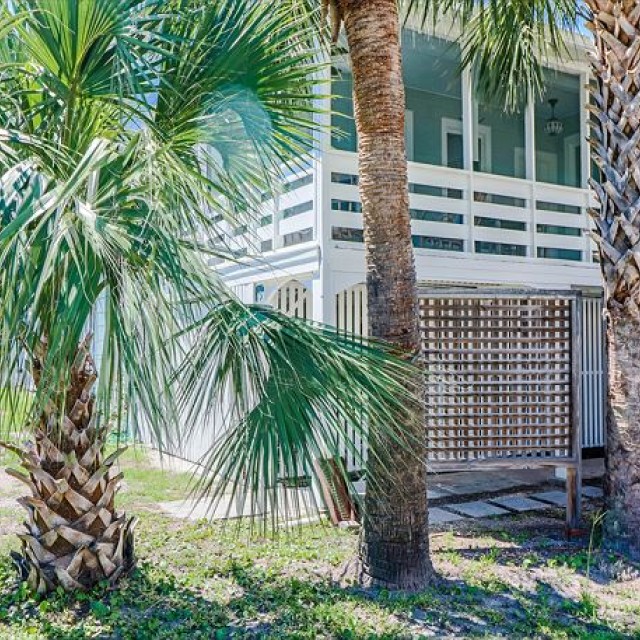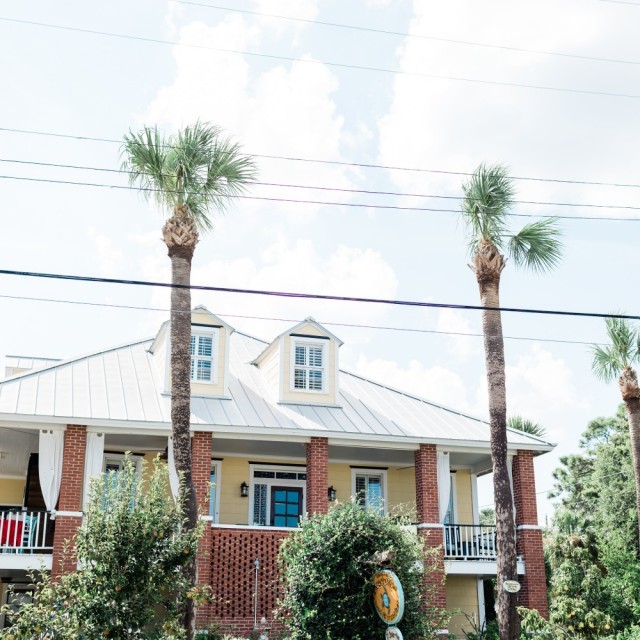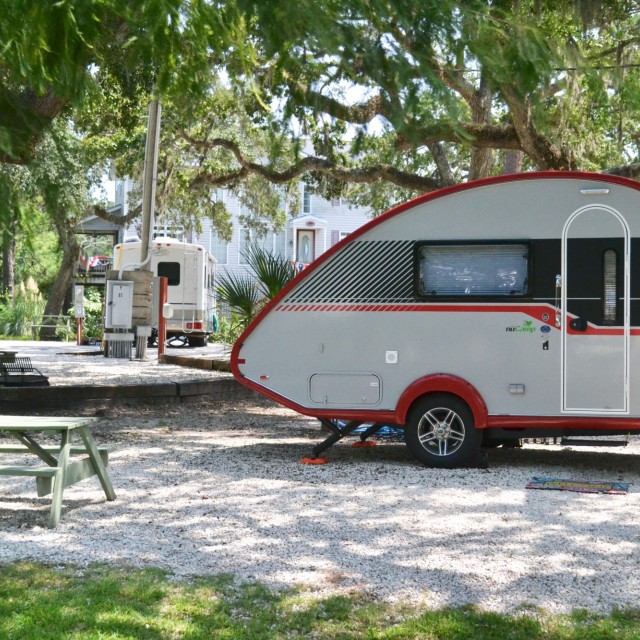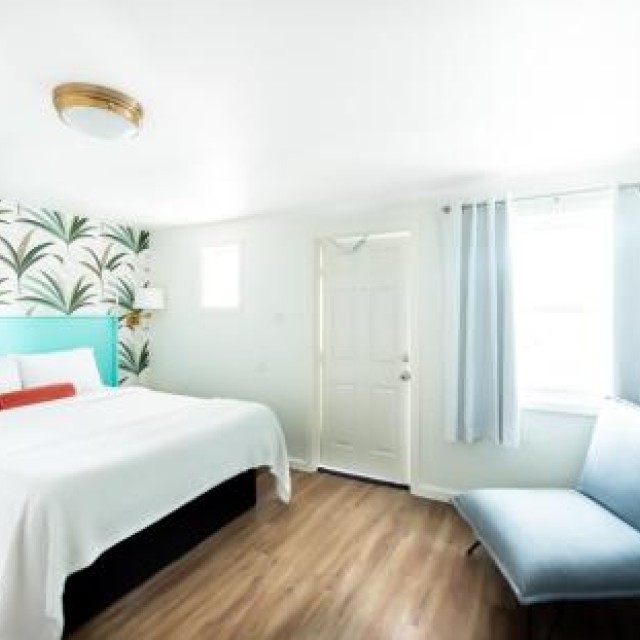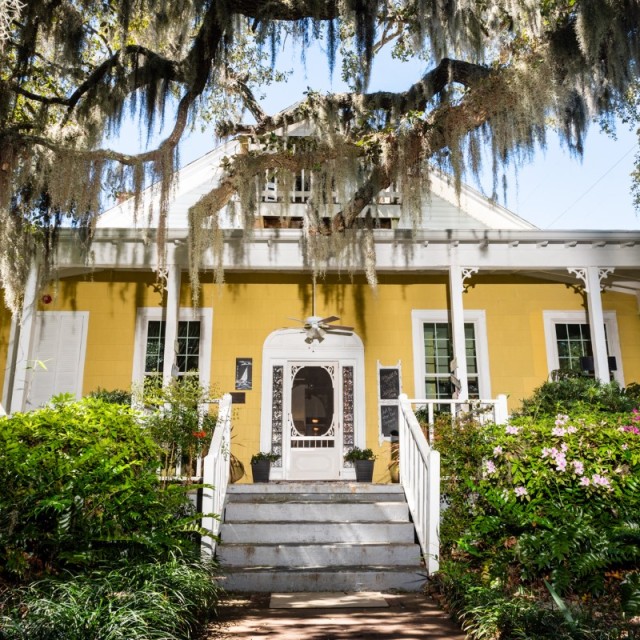 DeSoto Beach Hotel
Located just a few steps from the sand, the DeSoto Beach Hotel is Tybee's only true beachfront hotel. The DeSoto has various guest rooms and plenty of amenities, including direct beach access, a beachfront pool and sun deck, a game room with an ocean view and beach gear and bikes available for rent.   
Georgianne Inn & Suites
The Georgianne is a fully renovated historic inn originally constructed in 1910. Located just three houses back from the beach in a quiet, residential neighborhood, the Georgianne is a fabulous place to relax and unwind while still close to restaurants, nightlife, and attractions. While the inn has been renovated to include modern amenities and comforts, it retains its historic charm.
Oceanfront Cottage Rentals
Oceanfront Cottage Rentals offers a variety of luxury vacation rental homes, including coastal condos, charming cottages and large beach mansions. They can accommodate groups of all sizes and offer plenty of pet-friendly options as well as advice on the best places to eat, things to do and much more. Their dedicated local team is committed to helping you make the most of your time on Tybee.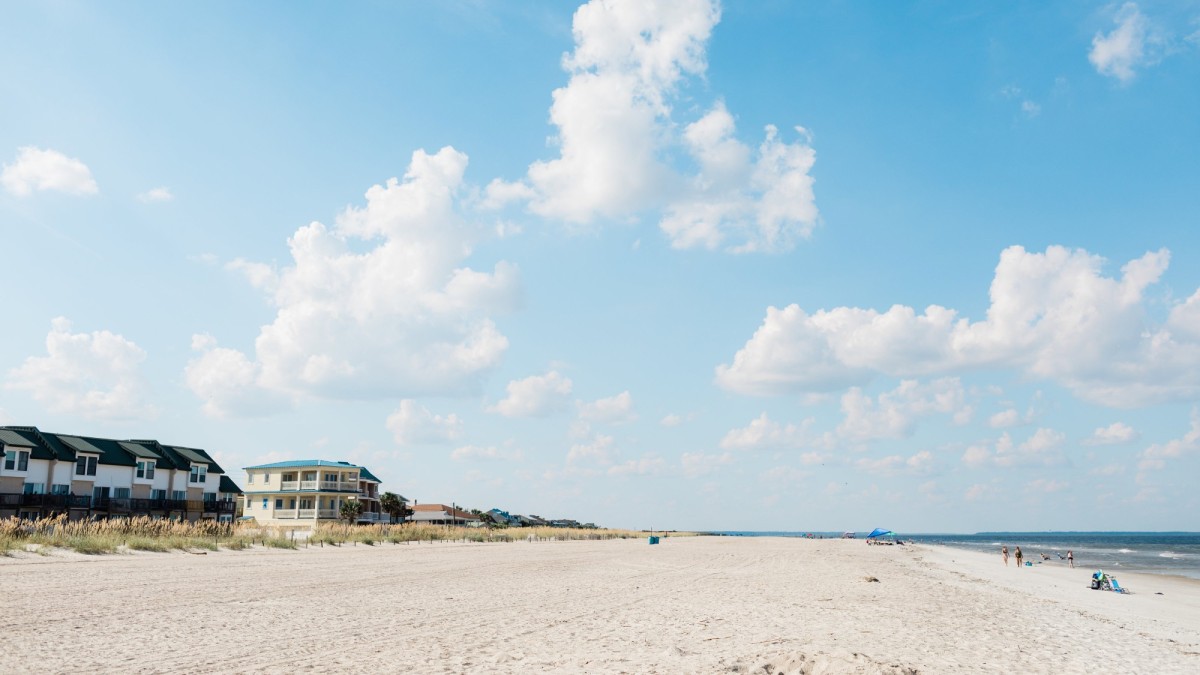 River's End Campground & RV Park
River's End Campground & RV Park serves as an ideal home base for your adventures on Tybee Island. Located just a few short blocks from the surf and sand, River's End offers full RV hook-up sites, primitive campsites and budget-friendly camping cabins. The park also features plenty of amenities, including bathhouses, a swimming pool, a campground store, laundry facilities and more.
Tybee Beach Vacation Rentals
Whether you're looking for a single-family beach cottage, a large home or a charming condo, Tybee Beach Vacation Rentals can help. Each of their rentals comes with a variety of outstanding amenities and features, like private hot tubs and pools, fully equipped kitchens, complimentary parking and much more to ensure that your stay on the Island is as fun and relaxing as possible.
Royal Palms Motel
Enjoy retro vibes with modern amenities at the newly renovated Royal Palms Motel. Conveniently located just 500 feet from the beach among restaurants, shopping, and entertainment, Royal Palms offers rooms and suites that can sleep up to six people. It's an excellent option for visitors who want a quiet, family atmosphere that's also close to the action.
Tybee Island Inn
Located just a short walk from the beach and two blocks from the historic Tybee Island Lighthouse, the Tybee Island Inn fully captures the laid-back essence of the Island with style and class. Each guest room was inspired by the sea, which is reflected in the names of each room, like Mermaid, Sea Cabin and Captains Quarters. Enjoy complimentary beach towels, chairs and umbrellas, and a delicious, homemade Southern-style breakfast every morning.
Whether you prefer historic charm, cozy bungalows or glamorous beachside mansions, there is no wrong way to stay and play on Tybee Island. Learn more about Tybee Island at VisitTybee.com.