Profile
The DeSoto Savannah
15 E. Liberty St, Savannah, GA 31401
Located in Historic Landmark District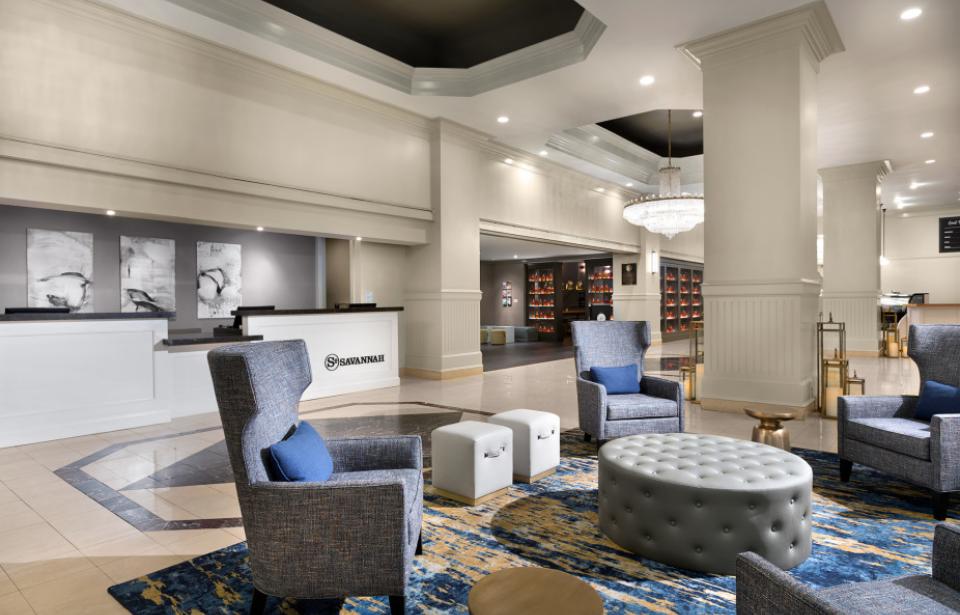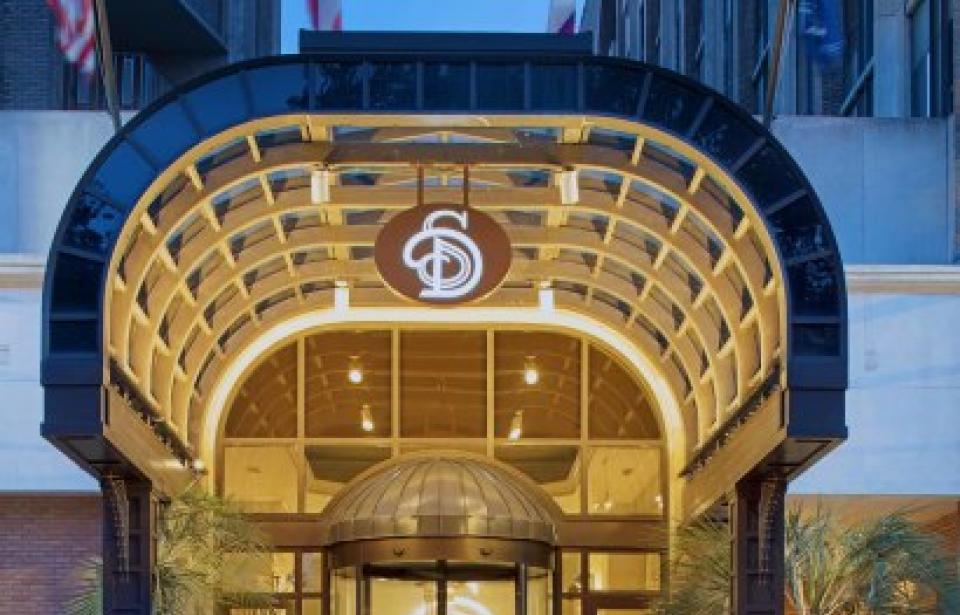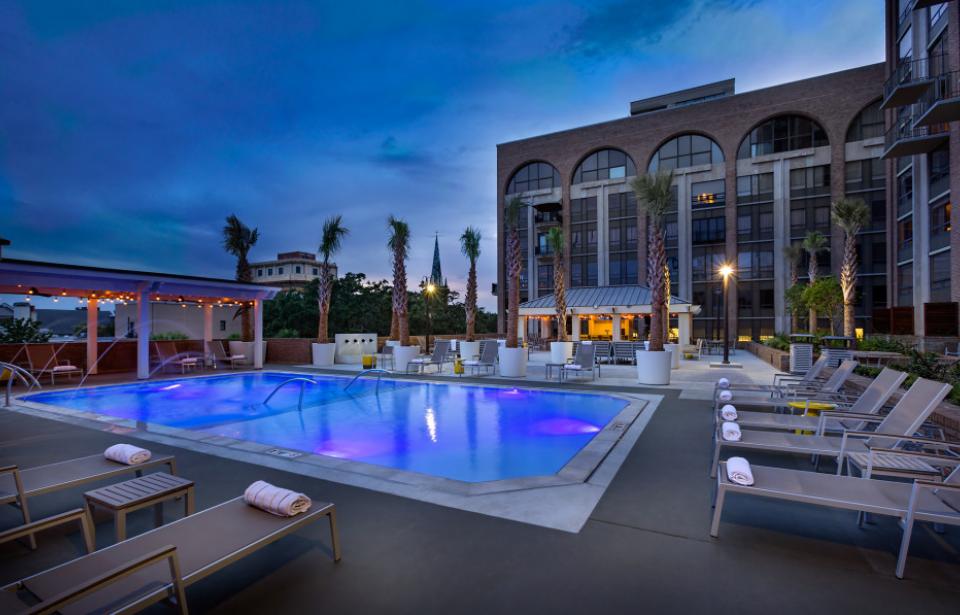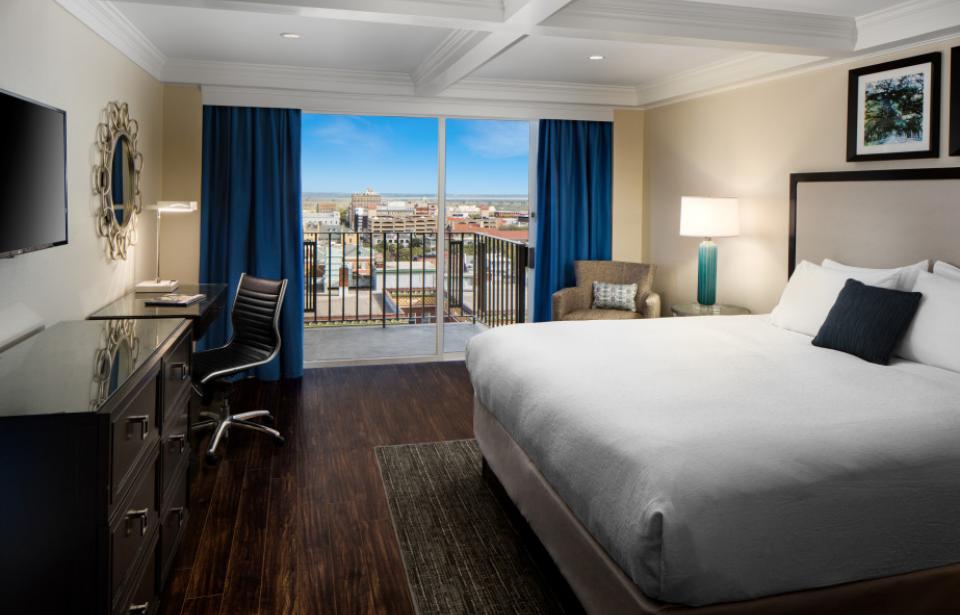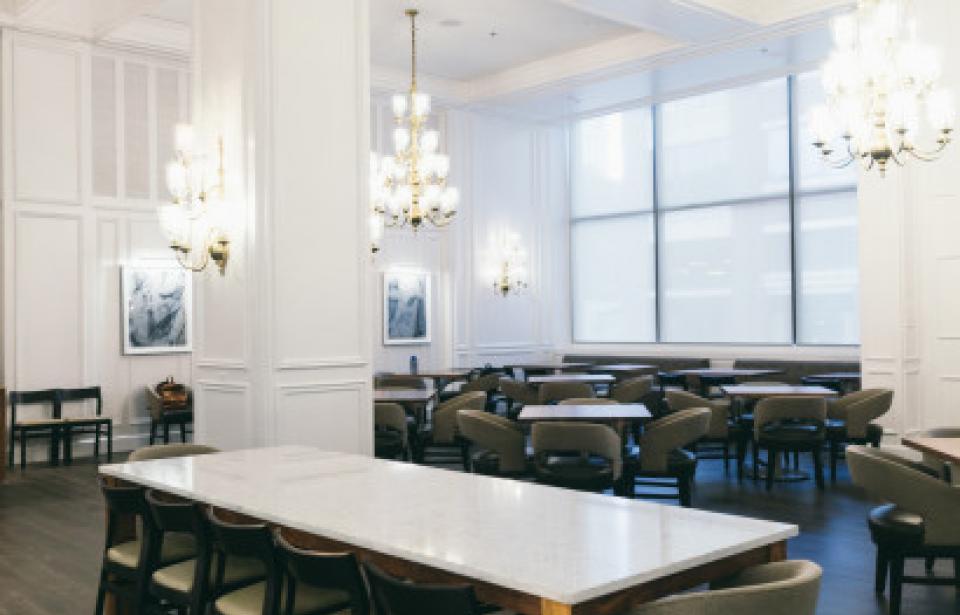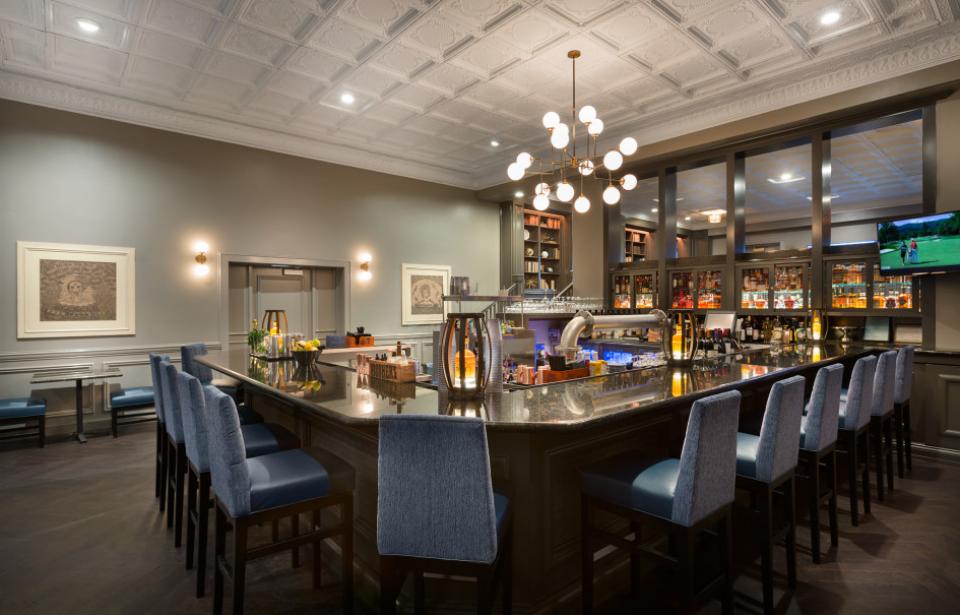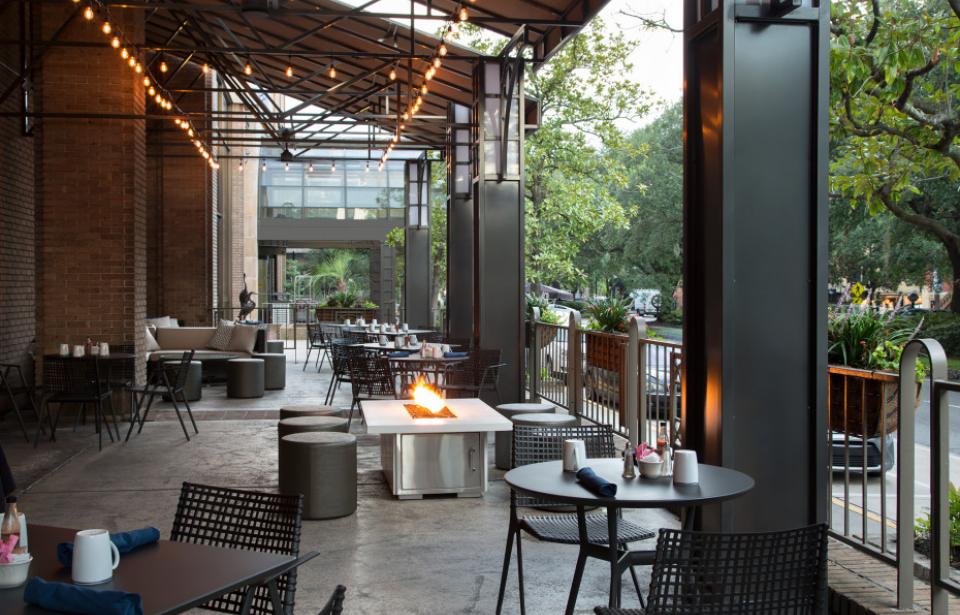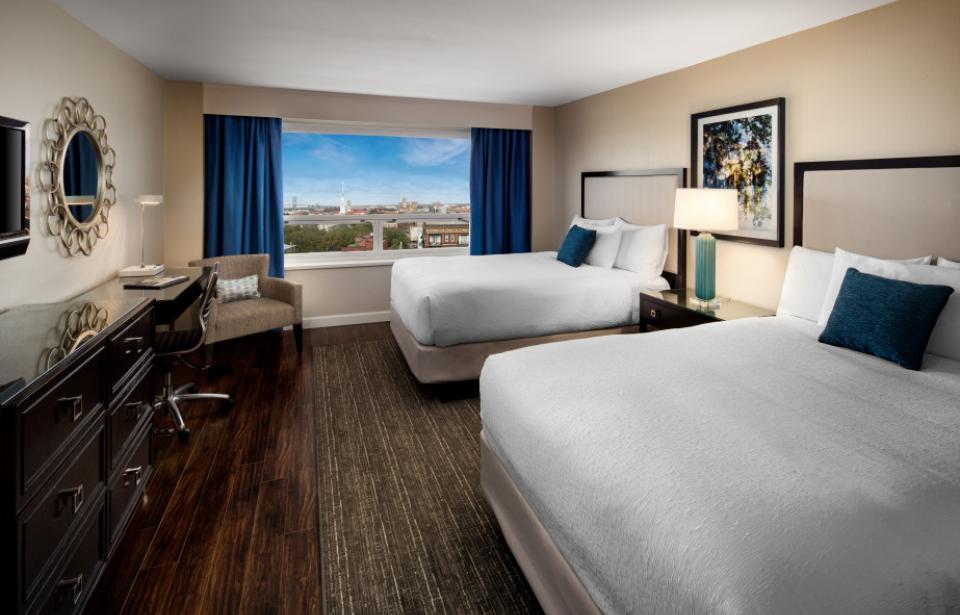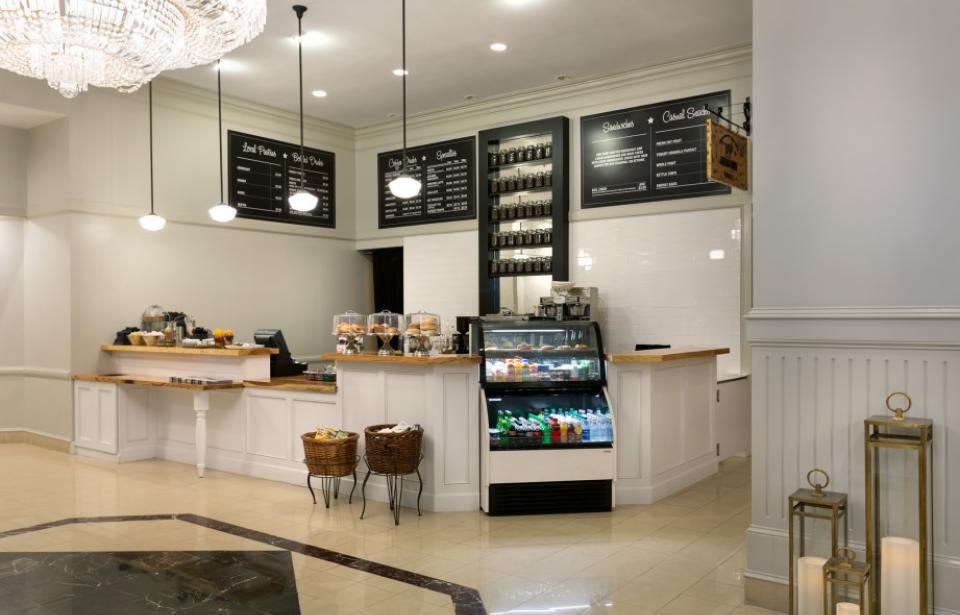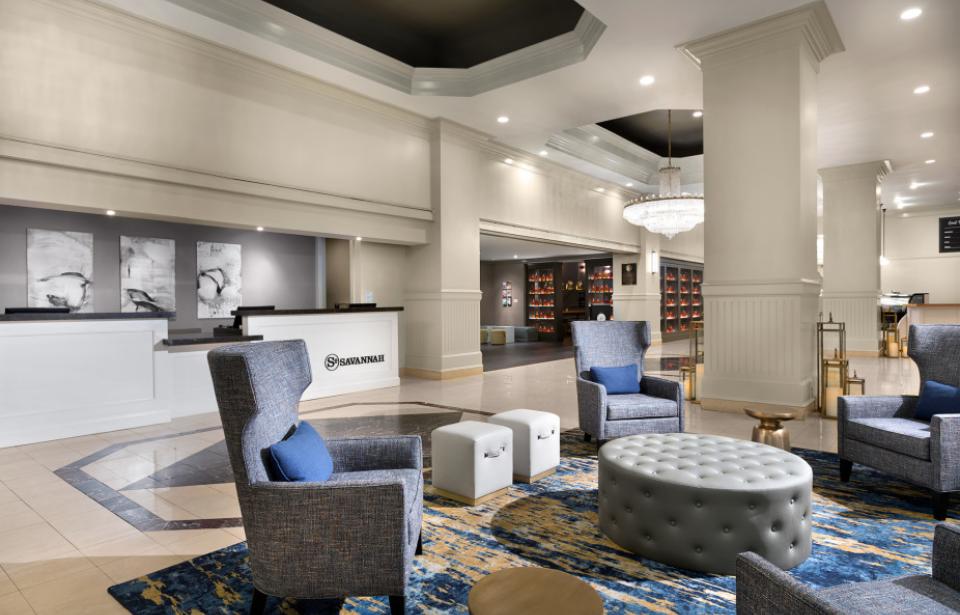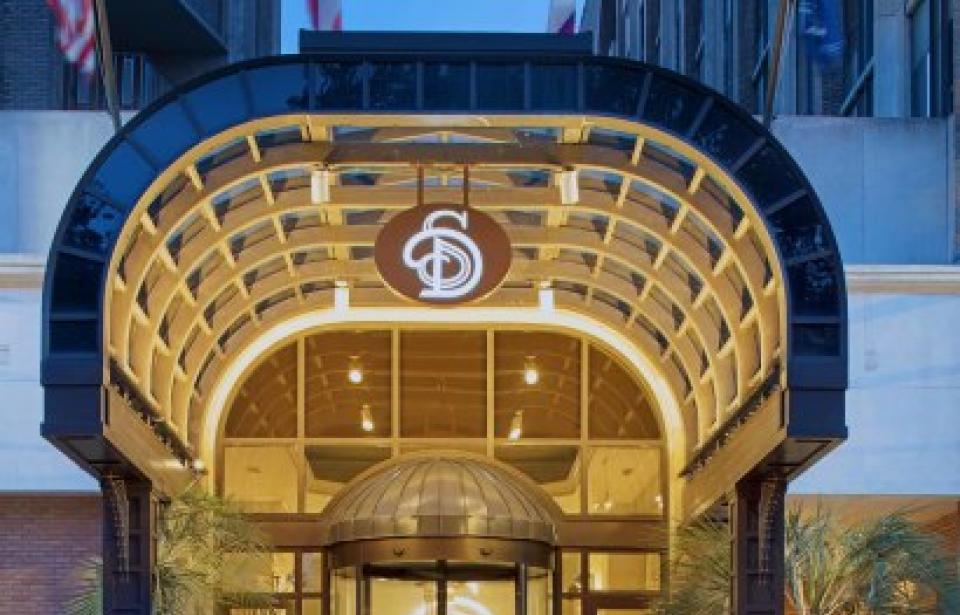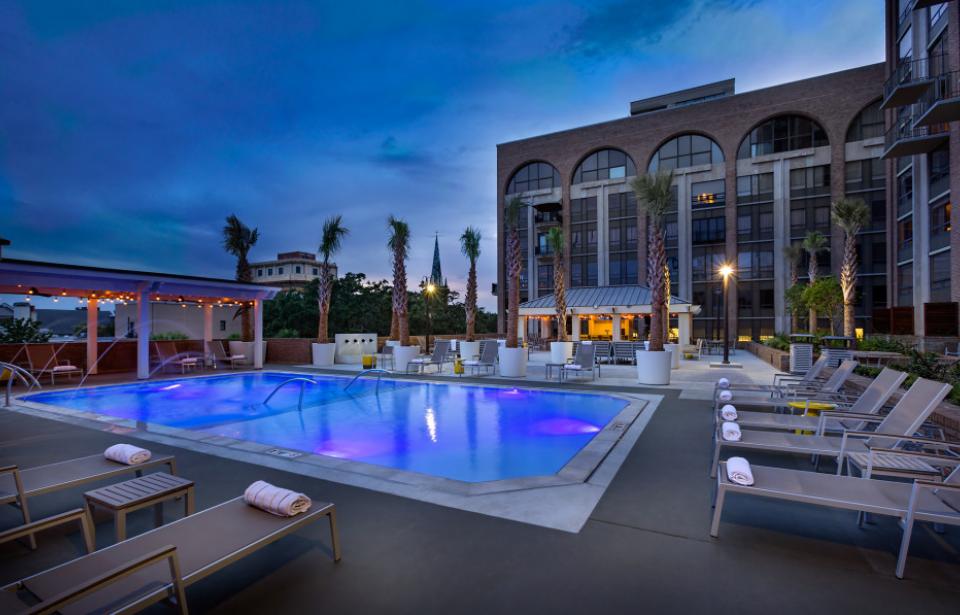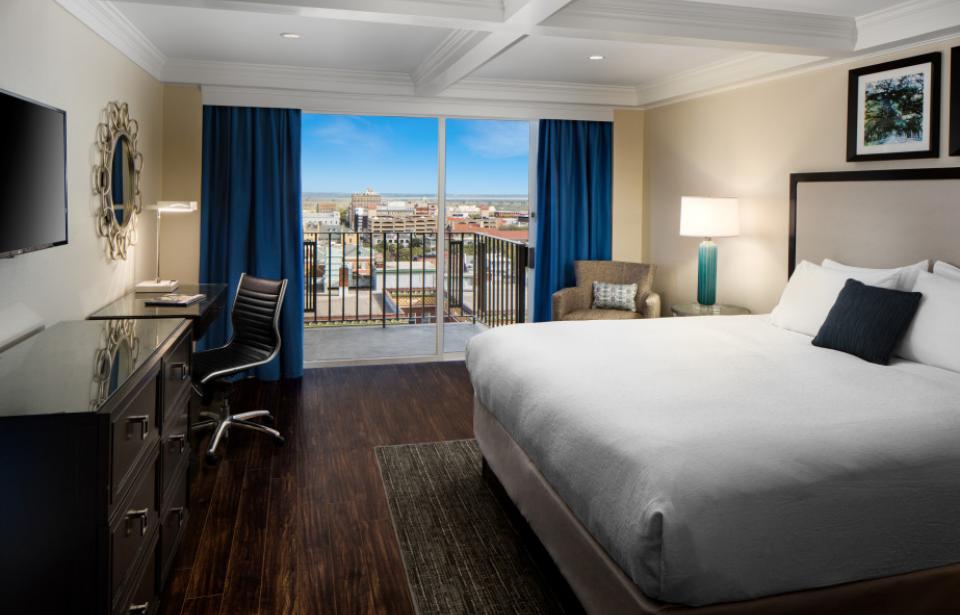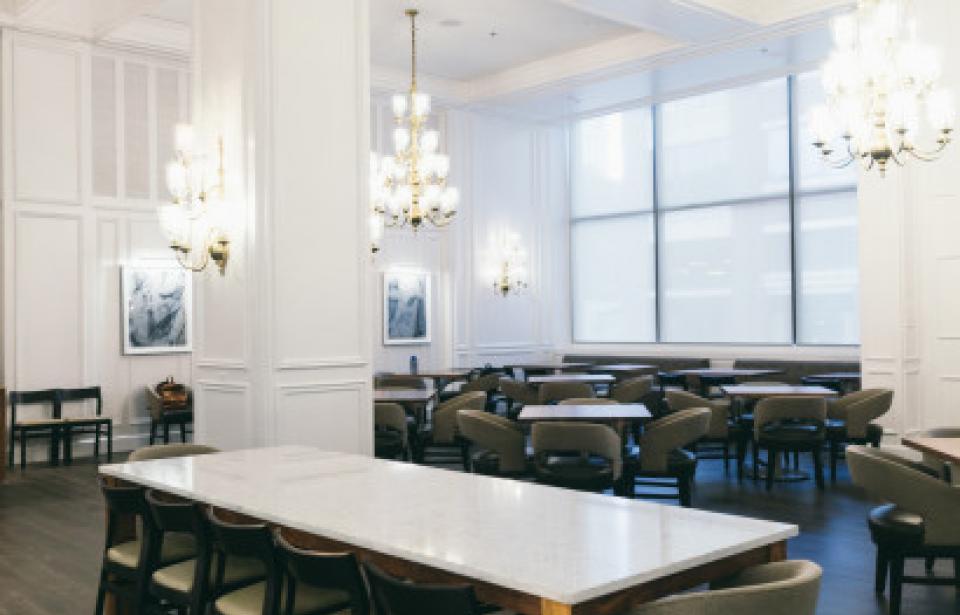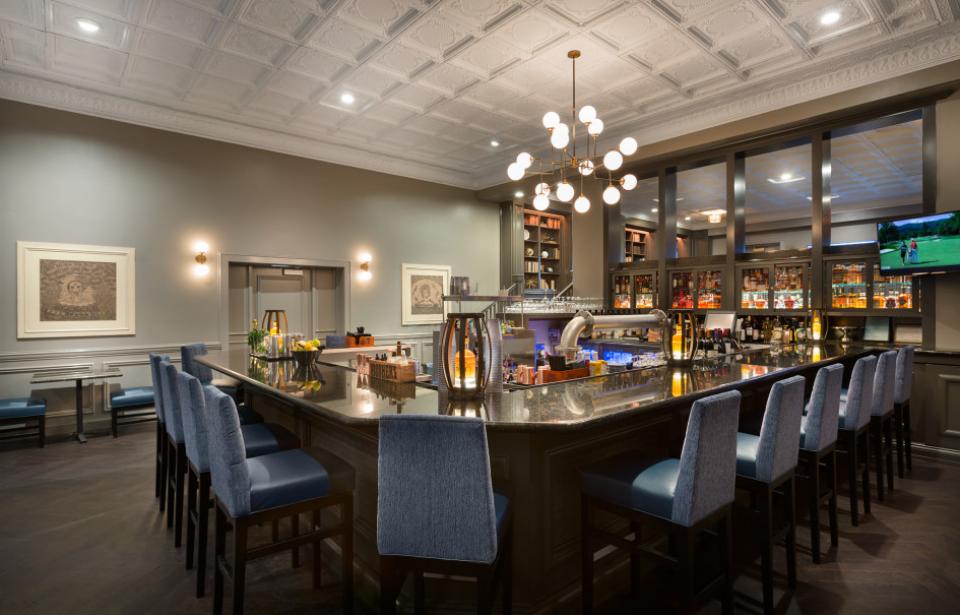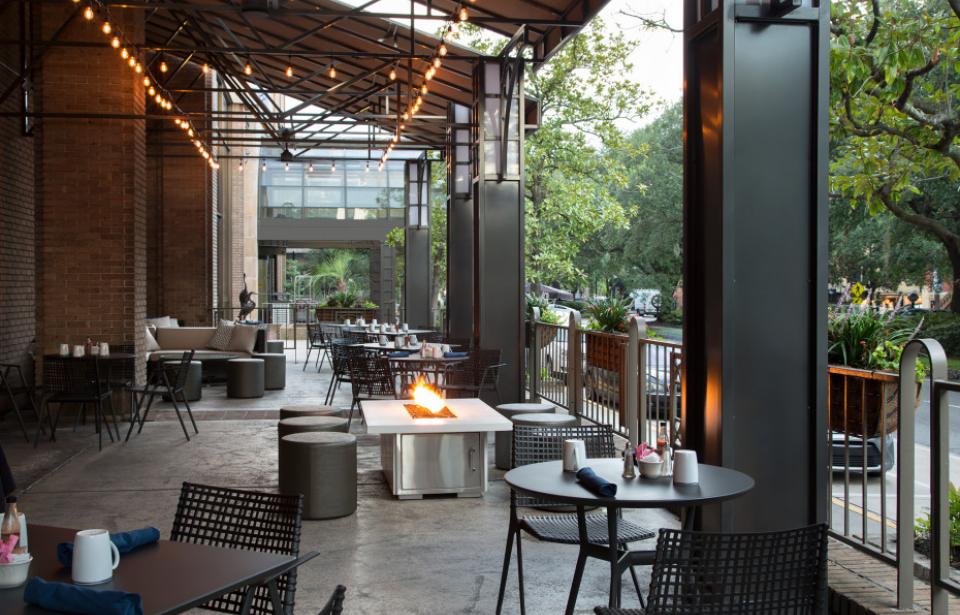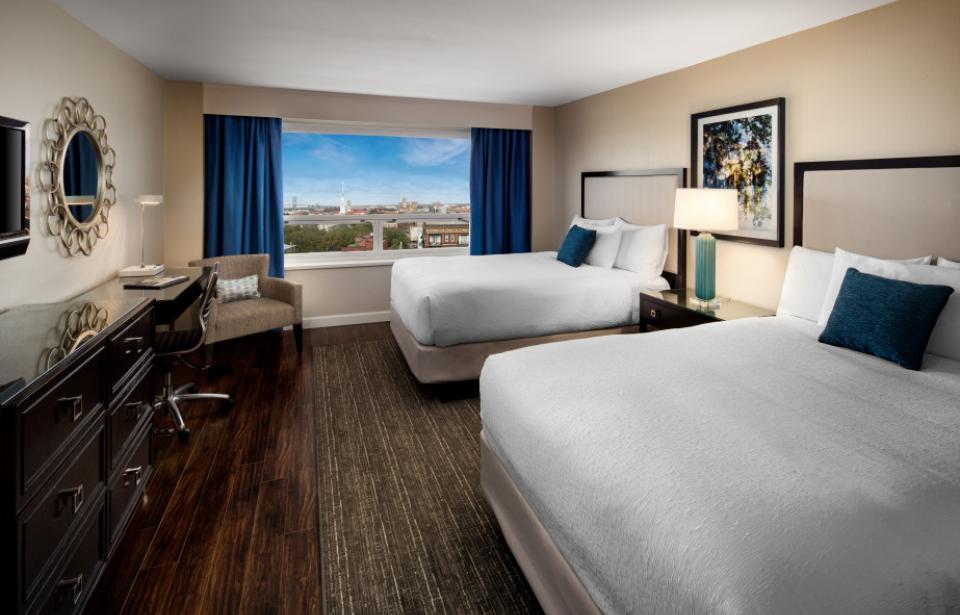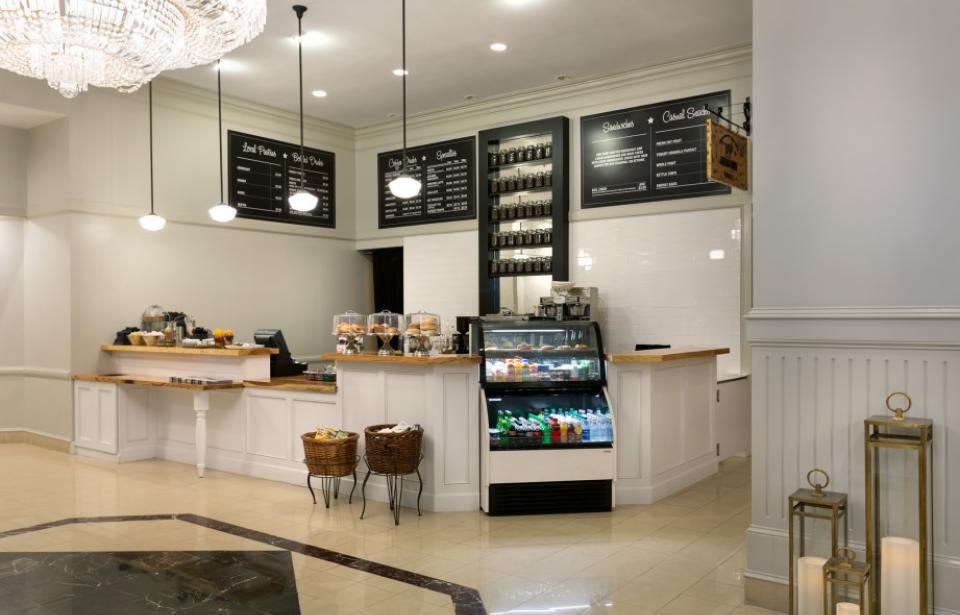 Hotels/Motels / Hotel Meeting Venues / Ballrooms / Venues with On-Site Lodging / Indoor Venues / Intimate Venues
Info & Amenities
Location: Centrally located in the heart of Savannah's historic district, The DeSoto reigns as a beloved landmark known as "Savannah's Favorite Hotel", which has played gracious host to visitors since 1890. Savannah boasts 22 gorgeous squares that are best explored by foot, and The DeSoto puts you just steps from the city's most iconic sights, adventures, shopping, dining and more.
Hotel history
The DeSoto is a boutique hotel with a star-studded story! In its 130-year history, The DeSoto has welcomed four presidents and dozens of personalities, including Gregory Peck, Katharine Hepburn, and Presidents William McKinley, William Taft, Woodrow Wilson, and Herbert Hoover. Upon first entrance, under the grand chandeliers, The DeSoto creates a one-of-a-kind ambiance that continues to delight guests year after year. The DeSoto Savannah puts guests in the heart of historic downtown. Overlooking Madison Square, it is a short walk from River Street, the Civic Center, Visitor Center, City Market and Forsyth Park. The Savannah/Hilton Head International Airport is just 14 miles away.
Dining: Edgar's Proof & Provision: Barrel-aged cocktails meet Southern comfort food favorites at Edgar's Proof & Provision. Befitting our storied hotel in the heart of Savannah's Historic District, Edgar's blends classic and modern to create one of Savannah's most sought-after indoor-outdoor settings for craft cocktails and casual dining. Of course, no night at Edgar's is complete without savoring a sip of our private label "Edgar's Truth" bourbon.
1540 Room: Unpretentious and inventive, the 1540 Room delivers a chef-driven, locally-sourced culinary experience rich in Savannah traditions. Follow the bubbling conversation to the heart of Savannah's historic district and indulge in artistic, southern-infused cuisine and decadent desserts. Locally sourced with a hands-on focus by our inspiring chef, 1540 dishes are perfectly paired with cocktails and select wines. The result: an invigorating dining experience leaving you satisfied to the core.
Buffalo Bayou: Ease into a day of Savannah sightseeing over a fresh-brewed cafe au lait at Buffalo Bayou, our lobby hub for breakfast goodies, mid-day bites and coffee drinks made with fresh locally sourced coffee roasters beans. Don't miss our signature Honeybee Latte made with Savannah Bee Honey.
Enjoy complimentary valet for 2 hours while dining with us.
Rooms
Offering unrivaled views of the Savannah skyline, our light and airy rooms and suites pair modern amenities with residential-style comforts, including upholstered headboards, down-filled duvets and pillows, and luxe cotton sheets. Soft neutrals mix with pops of maritime blue and shimmering finishes to create a stylish urban oasis in the heart of downtown Savannah. Marble and glass bathrooms feature plush towels, walk-in showers and premium amenities.
Standard Guest Rooms: All of our deluxe guest rooms offer dazzling views of the scenic Savannah skyline and come full of amenities. Choose either one King or two double beds. Convenient features include: Complimentary high-speed Wi-Fi, sotherly's signature Beautyrest mattresses. luxurious bed linens, flat-screen LCD TV, signature Sothern Scents bath amenities by Beetman, single-cup brewing systems, ergonomic work desk and chair. complimentary "Sothern Springs" bottled water, and complimentary "Sothern Delights" cookies.
Facilities
Sotherly Host: Your Key To Exploring Historic Savannah. Your Sotherly Host is an expert on all things Savannah, which means you can shorten the learning curve with up-to-the-minute intel on all the best things to see and do while you're here.
Fitness: Fully equipped with the latest generation cardio and strength training machines, our fitness center takes a personalized approach that provides the ideal balance to demanding daily lives.
Pool Terrace: The DeSoto's new pool terrace might be Savannah's best-kept secret. Think urban swimming pool, firepits and fountains, and a cabana bar serving hand-crafted cocktails.
Sip & Stroll Walkabouts: Grab a to-go beer or glass of wine at Proof & Provision and meet us on the Back Porch for a walk through the Historic District with your Sotherly Host. You see, we're not just hosts, we're also storytellers who can't wait to wax poetic on Savannah's legend and lore.
Cuisine
Amenities
Family-Friendly
Outdoor Seating
Discount
AAA Discounts
Military Discounts
Senior Discounts
Meetings
Plan events with ease in the 20,000 ft2 of flexible meeting space with 11 breakout rooms. Wired/wireless internet access, audio-visual services, and lighting and sound packages are available. Our highly qualified team will see to every detail. • Audio/visual equipment rental
• Express mail
• Meeting rooms
• Photocopying, printer, fax
• Videoconferencing
• Notary public For information on how our property is implementing social distancing practices, view our updated floor plans and/or seating capacity charts by going to the FACILITIES tab below, then scroll to the bottom of the tab to click on the VIEW FLOOR PLAN button.
Weddings
Facilities
Amenities
Meeting Rooms: 11
Largest Room: 5408'
Sleeping Rooms: 246
Oglethorpe Ballroom
Dimensions: 52x104 ft.
Ceiling Height: 20 ft.
Square Feet: 5,408 sq. ft.
Banquet Capacity: 550
Theater Capacity: 850
Classroom Capacity: 350
Madison Ballroom
Dimensions: 40x100 ft.
Ceiling Height: 27 ft.
Square Feet: 4,000 sq. ft.
Banquet Capacity: 360
Theater Capacity: 450
Classroom Capacity: 250
Harborview Room
Dimensions: 51x51 ft.
Ceiling Height: 10 ft.
Square Feet: 2,601 sq. ft.
Banquet Capacity: 150
Theater Capacity: 150
Classroom Capacity: 70
Pulaski Room
Dimensions: 26x68 ft.
Ceiling Height: 17 ft.
Square Feet: 1,768 sq. ft.
Banquet Capacity: 130
Theater Capacity: 200
Classroom Capacity: 80
Foyer
Dimensions: 21x91 ft.
Ceiling Height: 10 ft.
Square Feet: 1,911 sq. ft.
Ossabaw Room
Dimensions: 28x52 ft.
Ceiling Height: 20 ft.
Square Feet: 1,456 sq. ft.
Banquet Capacity: 100
Theater Capacity: 140
Classroom Capacity: 80
Sapelo Room
Dimensions: 28x52 ft.
Ceiling Height: 20 ft.
Square Feet: 1,456 sq. ft.
Banquet Capacity: 100
Theater Capacity: 140
Classroom Capacity: 80
2nd Floor Meeting Suites
Dimensions: 26x16 ft.
Ceiling Height: 18 ft.
Square Feet: 416 sq. ft.
Banquet Capacity: 30
Theater Capacity: 40
Classroom Capacity: 24
Cumberland Ballroom
Square Feet: 2,496 sq. ft.
Banquet Capacity: 250
Theater Capacity: 300
Classroom Capacity: 150
Reviews
TripAdvisor® Reviews
TripAdvisor Traveler Rating