10 Must-Try Places to Eat on Tybee Island
By Allison Ulsh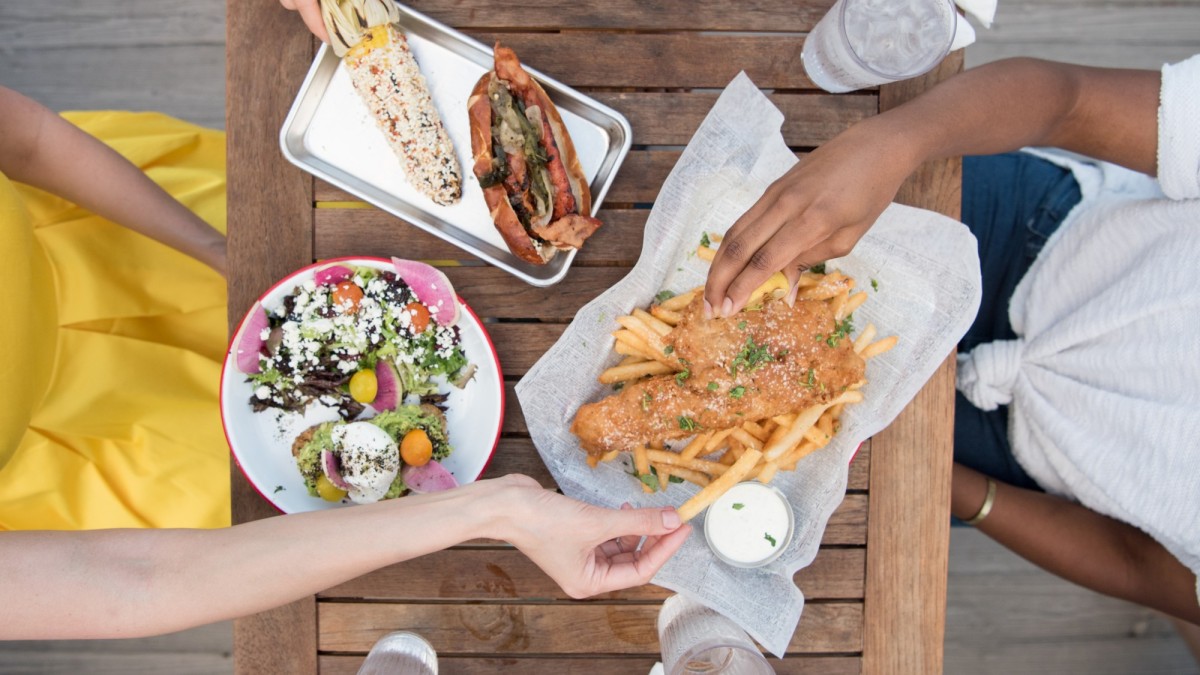 Nestled into the coast of Georgia, overlooking the Atlantic Ocean and located just 20 minutes from downtown Savannah, lies Tybee Island. Known as "Savannah's Beach," this eclectic little barrier island boasts more than three miles of public beaches, several historic landmarks and enough activities to delight every family member. However, beyond the sunshine and water sports is a foodie's paradise.
Whether you're looking for freshly caught seafood, laid-back beach fare, or unique takes on traditional Southern cuisine, Tybee Island has restaurants to delight seafarers and landlubbers' taste buds. And since this is Savannah's Beach, there are plenty of delicious cocktails to be found. Let's look at some of the best places to eat on Tybee Island.
 A-J's Dockside
 Travel by land or sea to snag a seat on A-J's colorful deck and catch the breathtaking sunset overlooking Little Tybee Island. Open for lunch or dinner, A-J's Dockside offers a wide variety of fresh seafood, sandwiches and desserts. What's better than watching the dolphins play while enjoying an ice-cold beverage and a heaping plate of mouthwatering fried shrimp?
 Sundae Café
 The true definition of a hidden gem, Sundae Café, is a favorite of Savannah and Tybee locals – and for a good reason! Though they specialize in Southern-inspired dishes focused on seafood and steaks, Sundae Café's menu features an assortment of incredible dishes made from locally sourced ingredients. Local tip: the dinner service fills up fast at this happening hideaway, so make your reservations in advance.
  Chamacos Tacos & Surf
 Are you looking for live music, authentic Mexican-style street tacos and a tequila bar? Well, look no further than Chamacos Tacos & Surf. This family-friendly taco and tequila bar has plenty of indoor and outdoor seating, a menu featuring tacos of all varieties and an infectiously upbeat vibe. Don't forget to check out their surf shop to gear up before you hit the waves.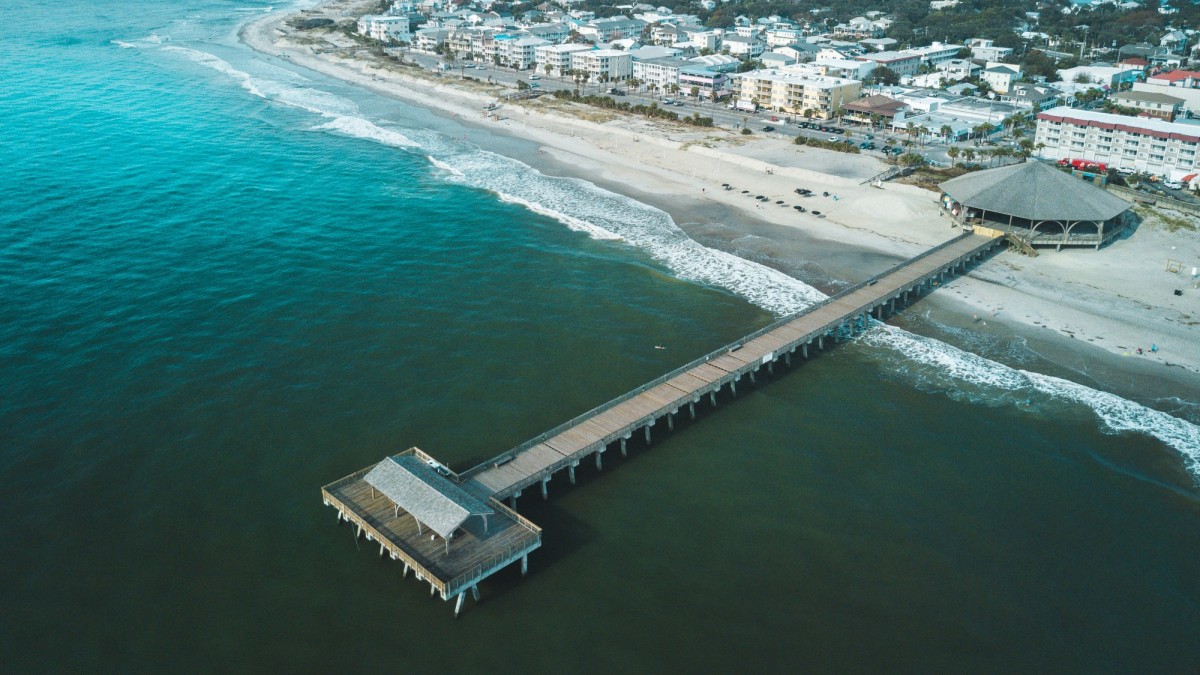 Zunzibar
Experience Tybee living at Zunzibar. This quirky, vibrant spot seamlessly blends the flavors of South Africa with a touch of international fusion, creating mouthwatering sandwiches, wings and more. Sit back, relax and let the friendly staff take care of you while you enjoy being on Tybee Time.
 Fannie's on the Beach
 Party by the pier at Fannie's on the Beach! Located on Tybee's South Beach next to the Tybee Pier & Pavilion, Fannie's is a funky little restaurant featuring two floors of fun and one of the most extensive menus on the Island. Enjoy lunch or dinner right off the beach seven days a week, live music on the weekends and Fannie's famous Sunday Brunch featuring a Bloody Mary that you have to see (and taste) to believe.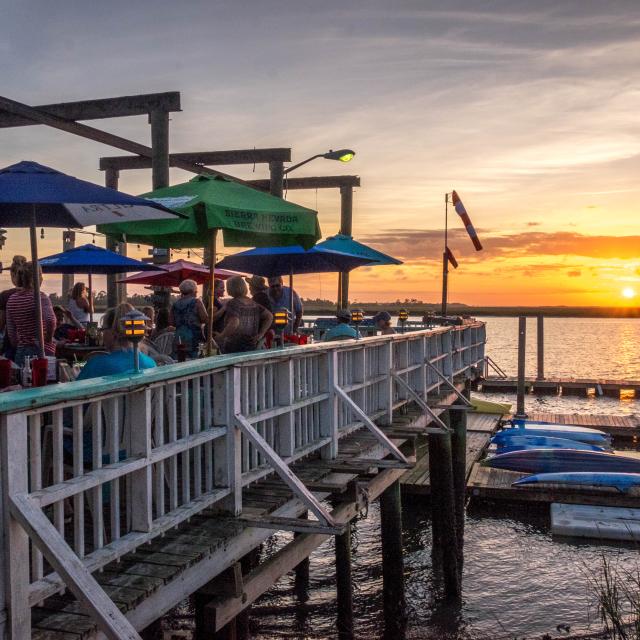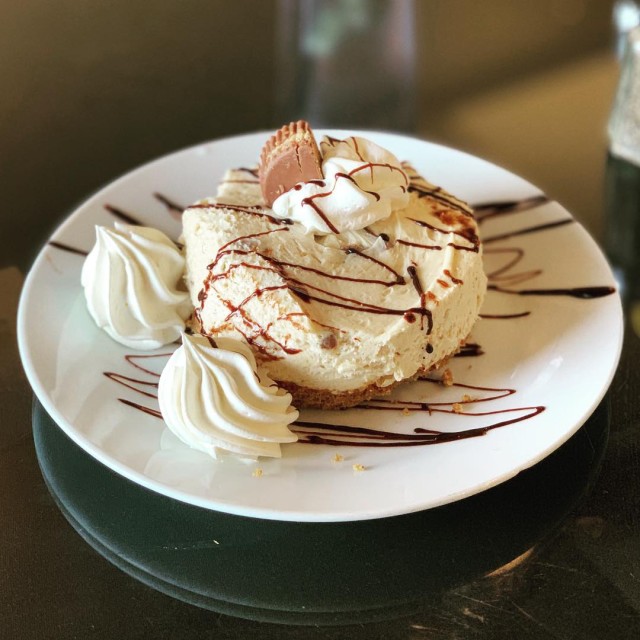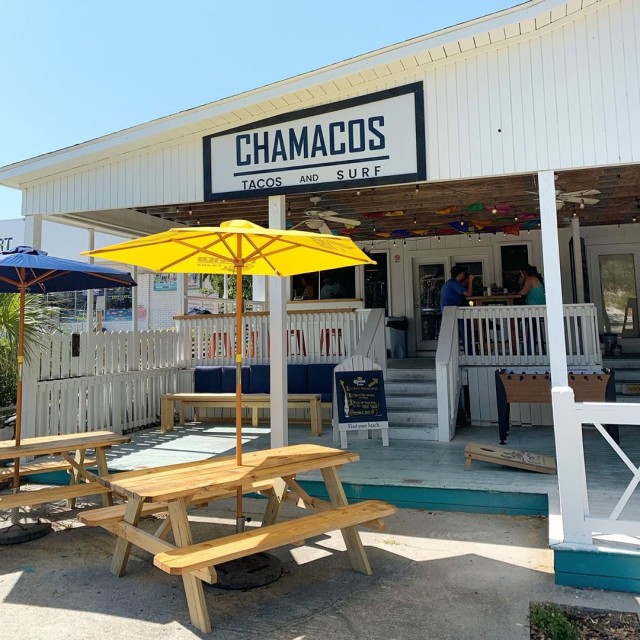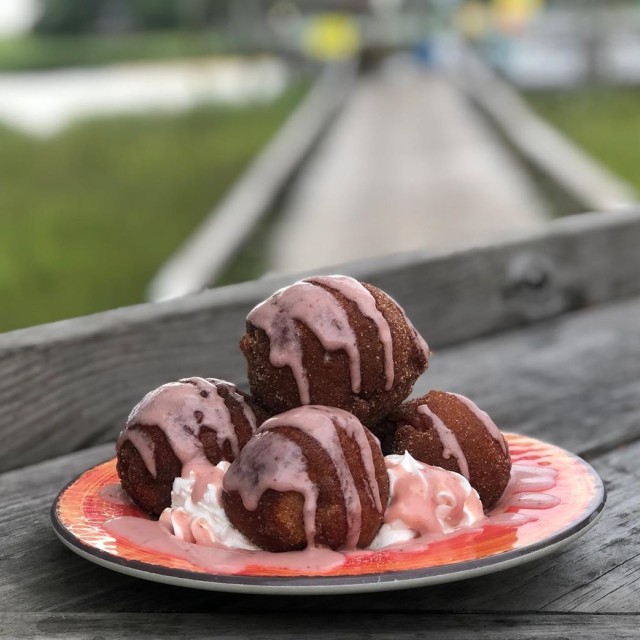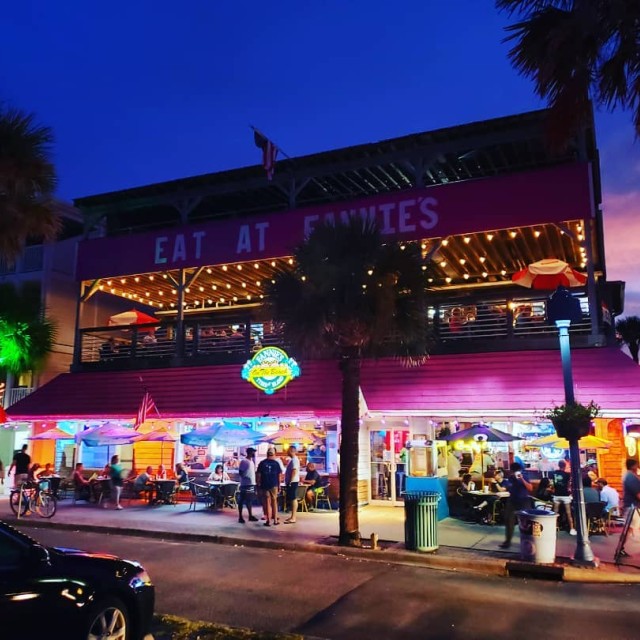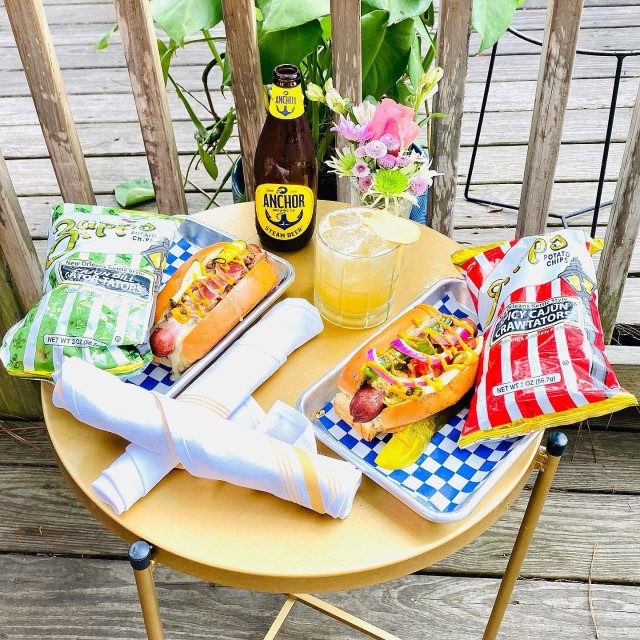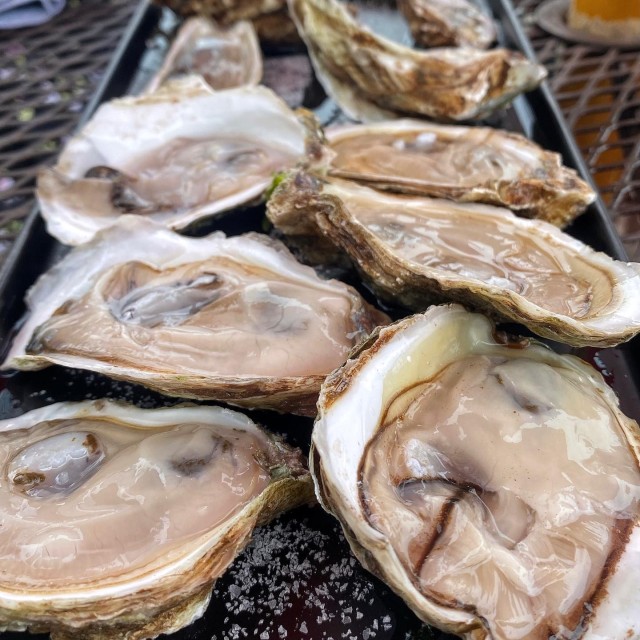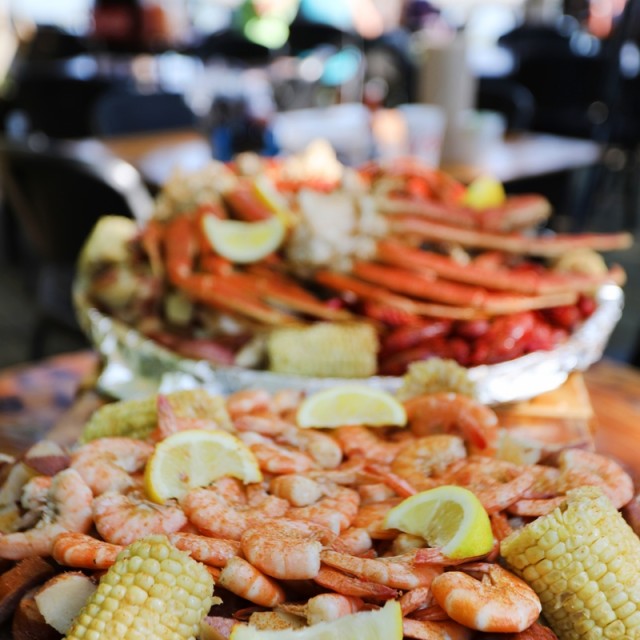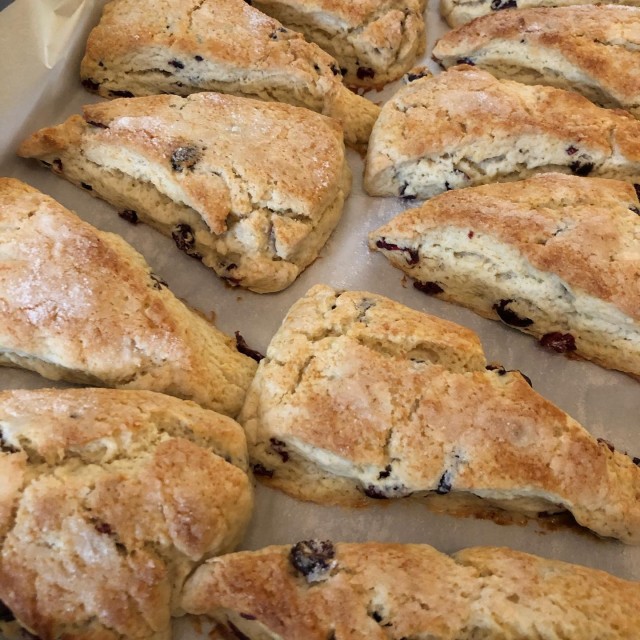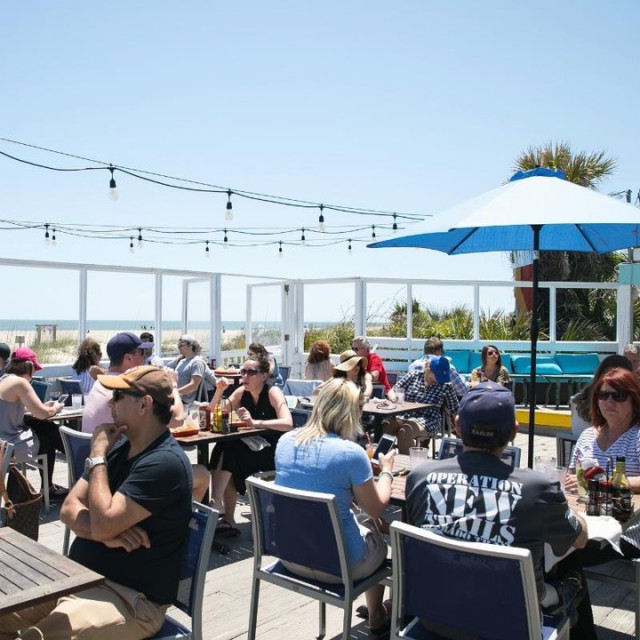 Sea Wolf Tybee
 Freshly-shucked oysters, gourmet hot dogs, and fancy cocktails – need we say more? Sea Wolf Tybee has one of the coolest menus on the Island with various meat and vegan options, including wagyu beef and plant-based hot dogs, delectable dips and local seafood that changes with the season, so you know you're getting the freshest food available. Relax on Sea Wolf's outdoor patio under their twinkle lights with a hand-crafted cocktail and a funky dog to experience island living at its finest.
 Salt Island Fish & Beer
 In addition to the fish and beer in their name, Salt Island's menu boasts a wide variety of modern beach food, including novel items like blue crab poutine, BBQ-baked oysters and kalua pig. Salt Island Fish & Beer takes a "craft" approach to their menu, from offering local craft brews and carefully crafted cocktails to crafting fresh, made-from-scratch dishes in the kitchen. Don't miss out on this fun and unique addition to the Tybee food scene.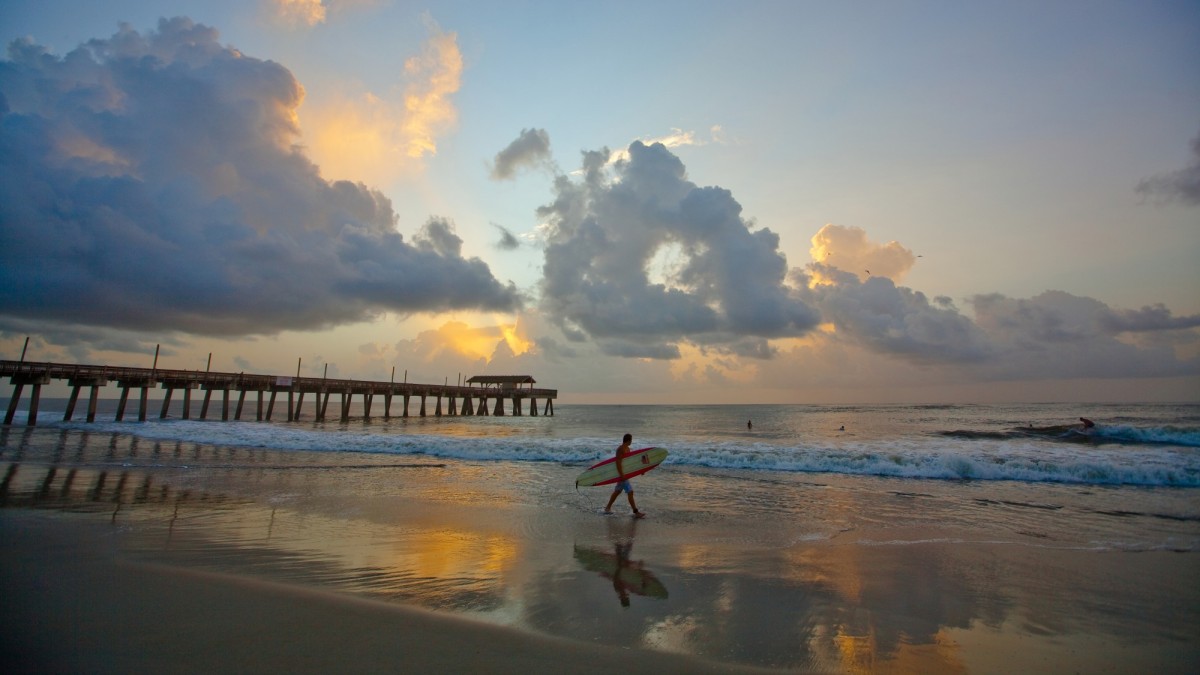 The Crab Shack
 The Crab Shack is a true Tybee institution. In addition to their incredible menu featuring some of the best seafood and BBQ in Savannah, The Crab Shack boasts an interactive "Gator Lagoon" with live baby American alligators, an aviary with rescued exotic birds and an outdoor dining area with gorgeous waterside views. Enjoy a heaping platter of crab legs and Low Country Boil under stately trees, overlooking the marshes surrounding Tybee Island and you'll understand why people come to The Crab Shack for the food, but stay for the experience.
 Tybean Art & Coffee Bar
 Whether you prefer your caffeine in coffee or tea, hot or iced, the Tybean Art & Coffee Bar has you covered. Located in the Shoppes at Tybee Oaks community, Tybean serves up fresh, delicious drinks using premium coffees roasted by Batdorf & Bronson of Atlanta. They also offer various organic, fair-trade teas and fresh fruit smoothies. Grab your beverage, pick up a fun souvenir and be sure to say hello to Bean, the coffee shop cat.
 The Deck Beachbar & Kitchen
 The only true beachfront restaurant on Tybee, The Deck Beachbar & Kitchen, allows guests to stroll from sand to deck in just a few steps. Taking inspiration from the cuisines of Australia, Mexico and Hawaii, The Deck's menu is both fun and satisfying with dishes like street tacos, ahi poke bowls, and fish and chips. There are also plenty of dishes from the shore, like a gourmet brisket burger and a BLTA, as well as an extensive cocktail menu. After a long day at the beach, dust sand off your feet and enjoy a cold beverage and a delicious meal at The Deck.
 These are just a few of the many incredible places to eat and enjoy on Tybee Island. No matter where you choose, you're sure to enjoy the food, the views and the laid-back island vibes. Learn more about Tybee Island at VisitTybee.com.