---
Article
BBQ Restaurants in Savannah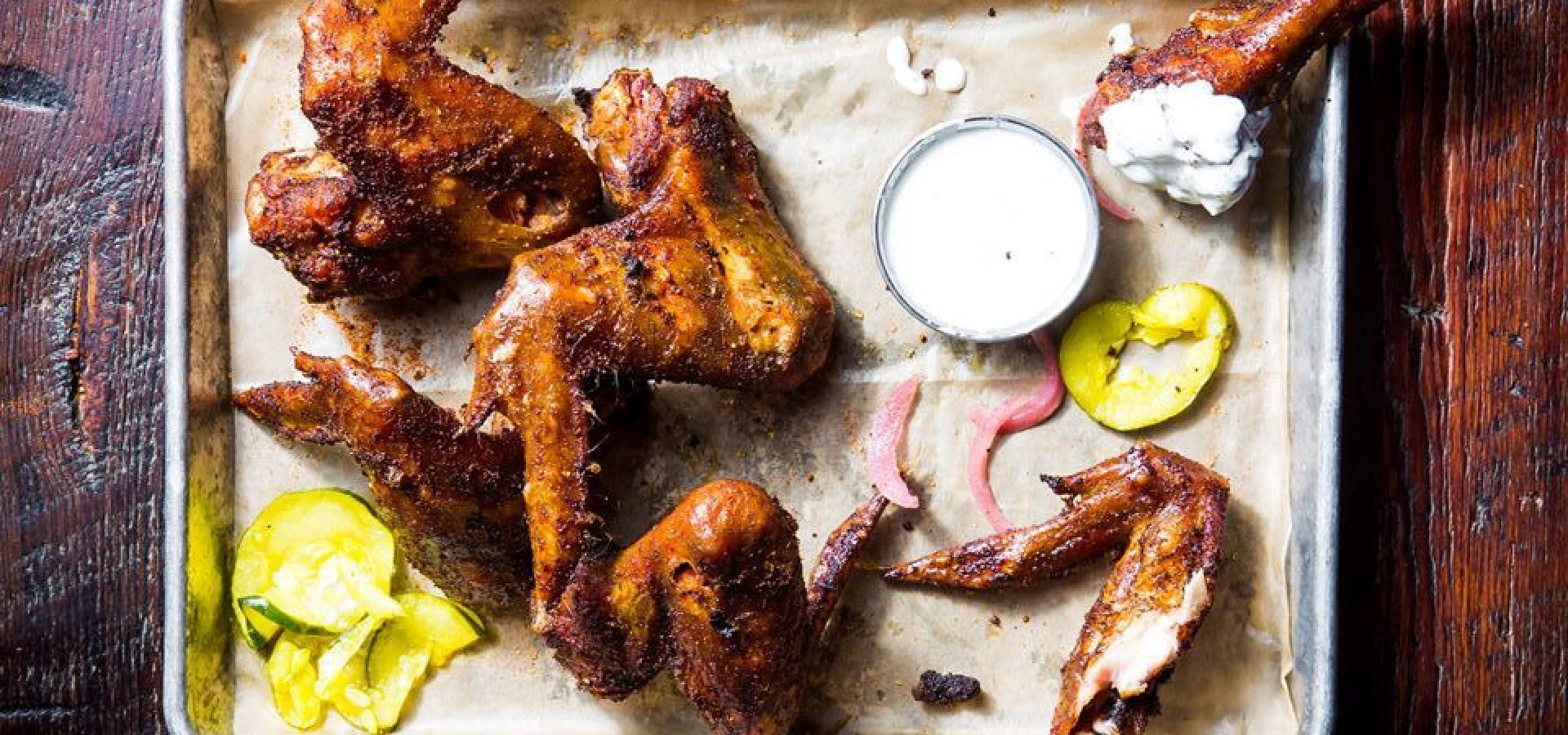 There's something comforting in slow-roasted meats paired with carefully-crafted sauces. And there are quite a few restaurants in the greater Savannah area serving up the pride and joy of their pit masters: barbeque.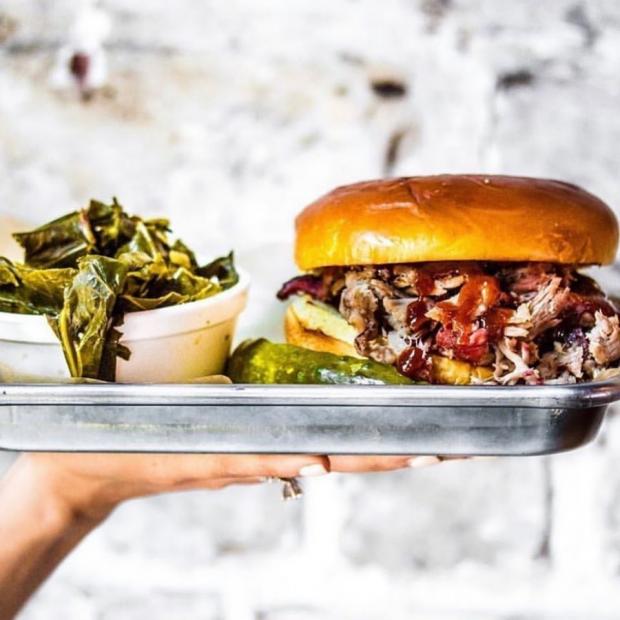 Situated in the heart of downtown is Savannah Smokehouse BBQ & Brew. Located in what was once a music store, the only thing this building sells now is hand-rubbed, smoked meats (and some classic Southern sides, of course). Owners David and Christine Cutlip and their chef Curtis Morris worked out all the kinks in the barbeque process, so now they're only serving the smoky goodness of brisket, sausage, turkey, chicken, ribs…and Southern Egg Rolls. Picture pulled pork and collard greens wrapped in an egg roll and fried to perfection, then paired with sweet chili sauce. It's one of their most popular appetizers!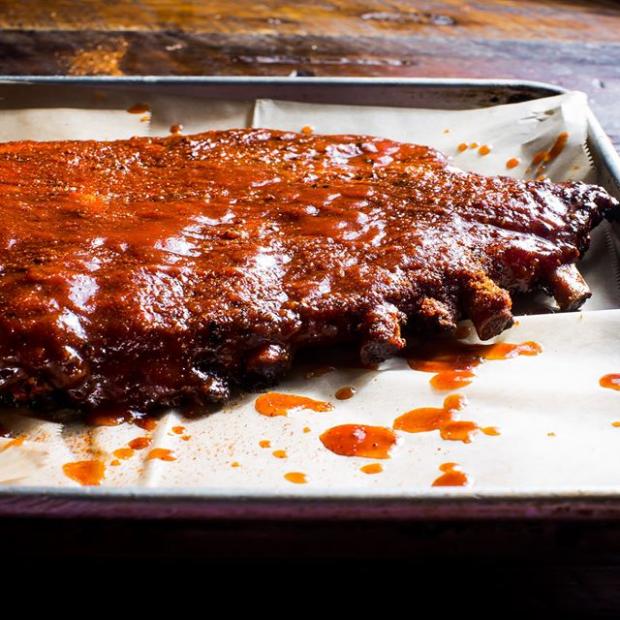 BowTie Barbecue Co's motto is "Southern Charm, Naturally," and even a quick glance at their menu can confirm that statement. There's your traditional cornbread and pimento cheese options situated alongside a lengthy list of rubbed, roasted, and pulled meats. A signature dish of theirs is interestingly named the 'Release the Kraken!' This sandwich is a towering stack of pulled rib meat, cheddar cheese, jerk sauce, chipotle aioli, and (somehow there's room for) fried onion rings. In addition to their BBQ offerings, BowTie also houses an impressive 120+ bottle whiskey bar for the over-21 crowd.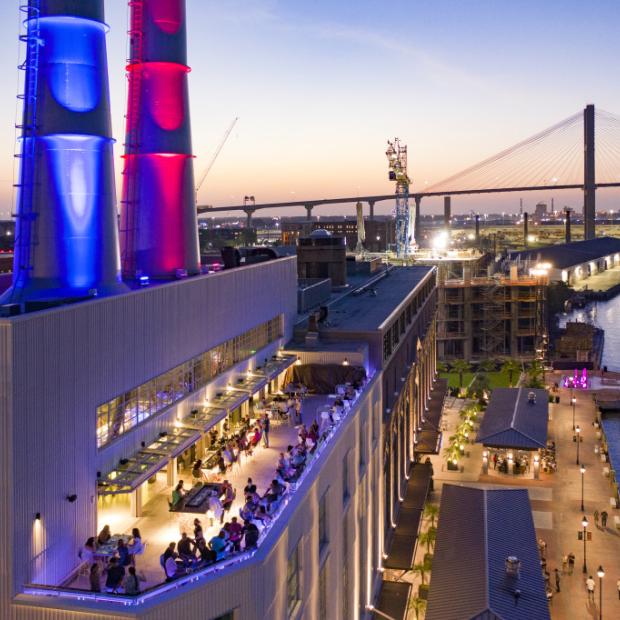 How does melt-in-your-mouth BBQ with a front-row seat of the Savannah River sound? District Smokehouse is located in the always entertaining Plant Riverside District. After a stroll along the riverfront, pull up an outdoor seat at one of the city's most delicious pit stops. Indulge in meals by the platter, such as sliced brisket and pork ribs. Add classic sides such as coleslaw, baked beans, and collard greens and wash it all down with a craft cocktail or homemade root beer.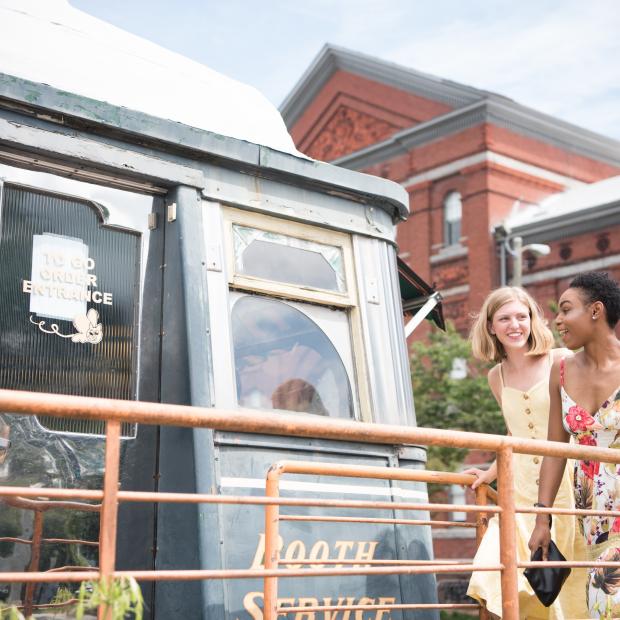 Sandfly BBQ is fantastic option in the Sandfly neighborhood. This restaurant is the product of a Memphis-trained pit master who moved to Savannah and incorporated the flavors and styles of the Low Country. Their sauces showcase the varied skills and travels of the chef with classics like vinegar-based North Carolina and sweet Memphis-style sauces as well as unique takes like a Savannah-esque mustard-based sauce. There's no leaving hungry when you stop by Sandfly BBQ, especially if you try their Hog Wild Platter: a heaping tray of pork, brisket, ¼ a chicken, sausage, two ribs, two sides, and two pieces of Texas toast. (They also have a Veggie Plate for the non-meat-eaters.)
05
Wiley's Championship BBQ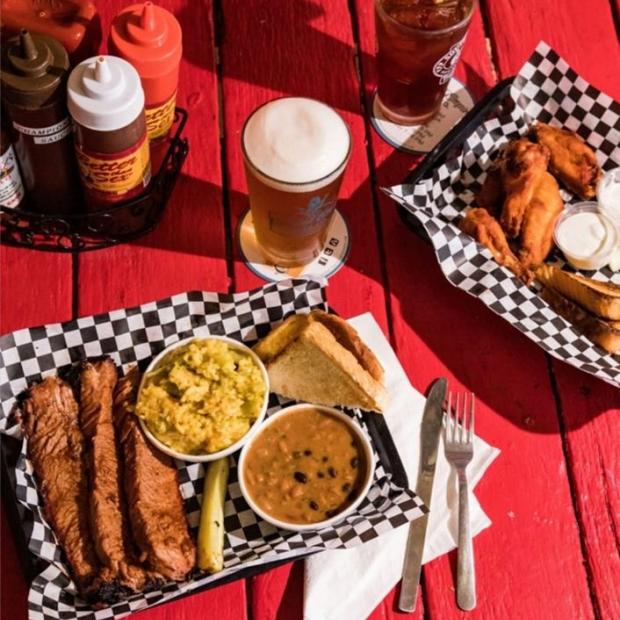 Given the name, it shouldn't come as a surprise that pit master Wiley started by competing in professional barbequing championships. Eventually, that drive lead him to open a storefront, now called Wiley's Championship BBQ. Since then, his food has racked up more accolades and more awards and won over the stomachs of plenty of hungry Savannahians and visitors alike. You can get sliders, appetizers, sandwiches, and plates of meat. However, the real magic happens when you order the Create-A-Plate or Championship BBQ by the Pound, which claims it feeds three to four people, so come with a few other hungry folks!