---
Article
12 Must-Hit Savannah Boutiques for Serious Shoppers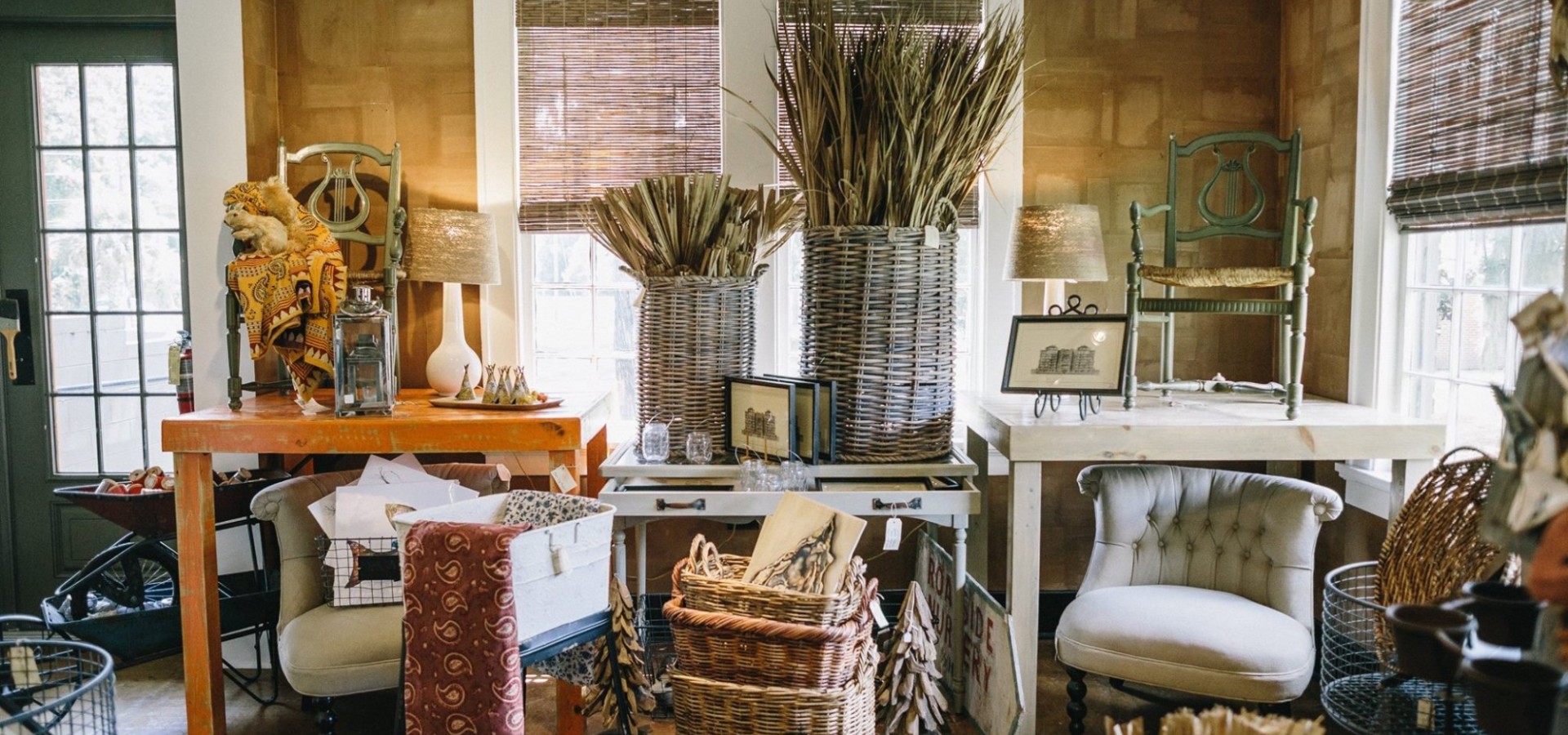 Many times, the best gifts and keepsakes are found off the beaten path! These shops and boutiques are filled with extraordinary hidden treasures that you won't be able to find anywhere else in Savannah.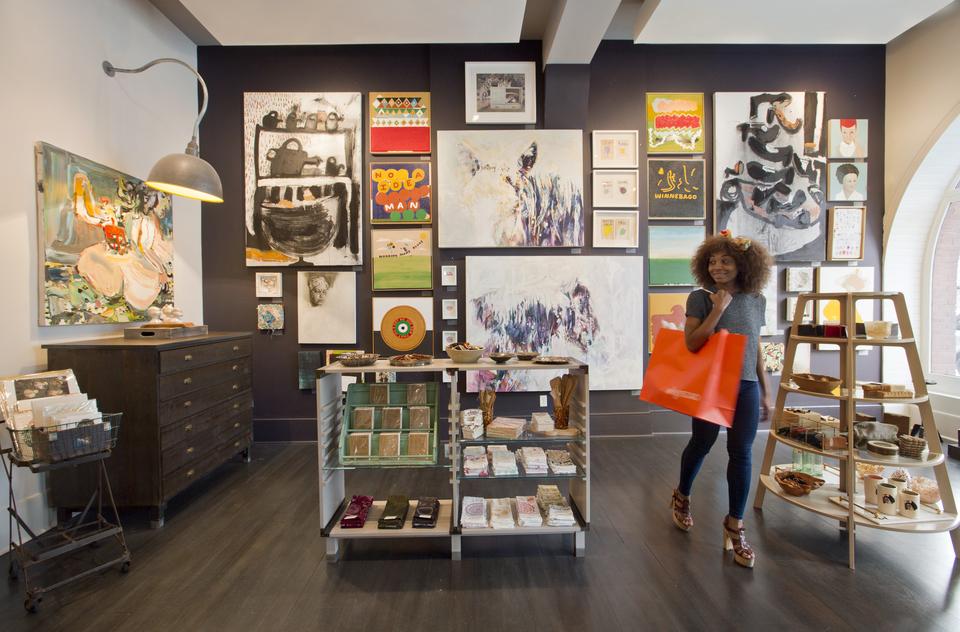 shopSCAD
Nestled in picturesque Madison Square, shopSCAD is for the inner art lover and enthusiast seeking one-of-a-kind pieces. This beautiful floor display features the work of current and alum SCAD students' unique designs in ever-changing rotation. Here you'll find paintings, jewelry, home decor, books, stationary and more from the minds of a few of the city's most talented creators.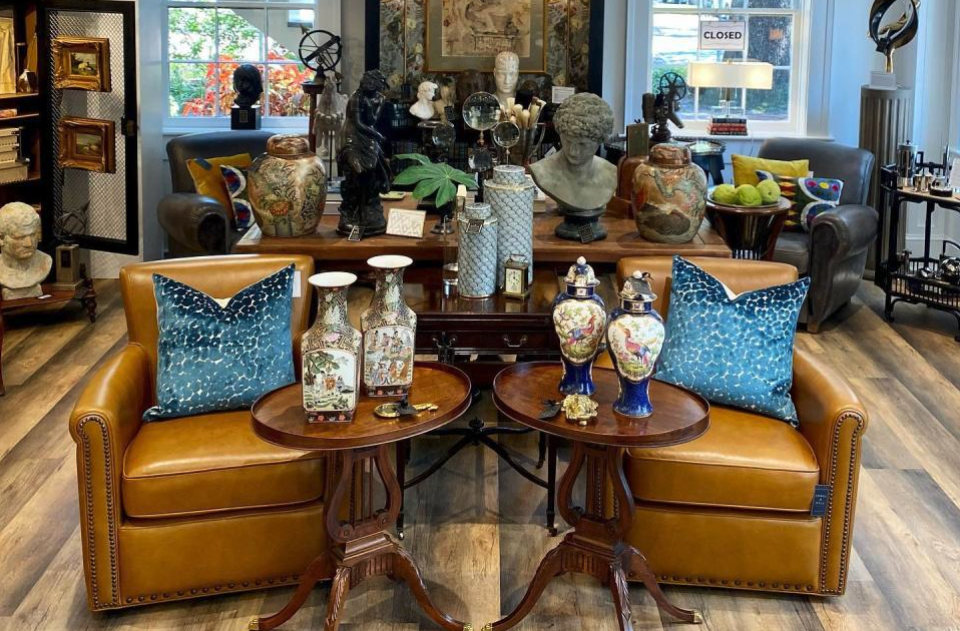 Jones & Bull
If home is where the heart is, you're sure to find something to make your space exceptional at Jones & Bull. With a flair for quirky vintage and a modern touch, this local decor store exceeds what you need.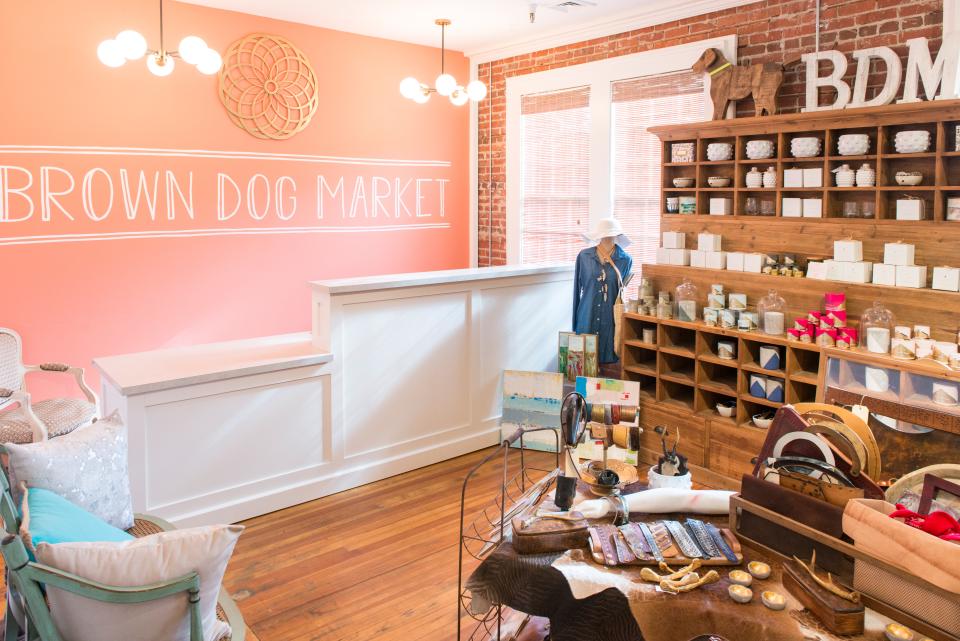 Cohens Retreat
Inside Cohens Retreat, you'll find Brown Dog Market, a lovely space filled with all sorts of great Savannah gift ideas. This market was created as a stage to display wares in an exciting and intimate space. Located in Savannah's Moon River District, this market houses a wide variety of products from local art and handmade goods to home decor and specialty gifts.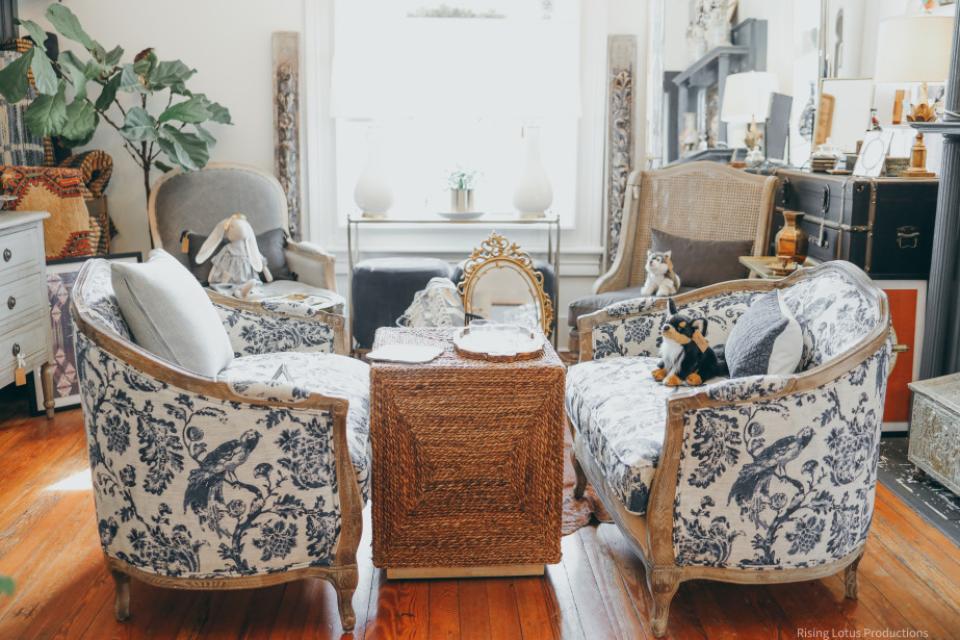 Brick House
If visions of the French countryside are more your "milieu," you will fall in love with Brick House Design + Living. This gorgeous decor space is another Ele and the Chef masterpiece that answers why each of their twelve restaurants is designed so beautifully. They'll help bring France to your doorstep.
The Printed Peach
There's no warmer welcome than a bright pink door that screams "spring" all year round than The Printed Peach. This vibrant boutique is a female-owned and operated establishment that places Lily Pulitzer collections on full display. Bright and bold patterned dresses, tops and bottoms, accessories, pajamas, swimwear, and so much more. Your mood is sure to be lifted by the bold and energetic atmosphere of this beautiful storefront.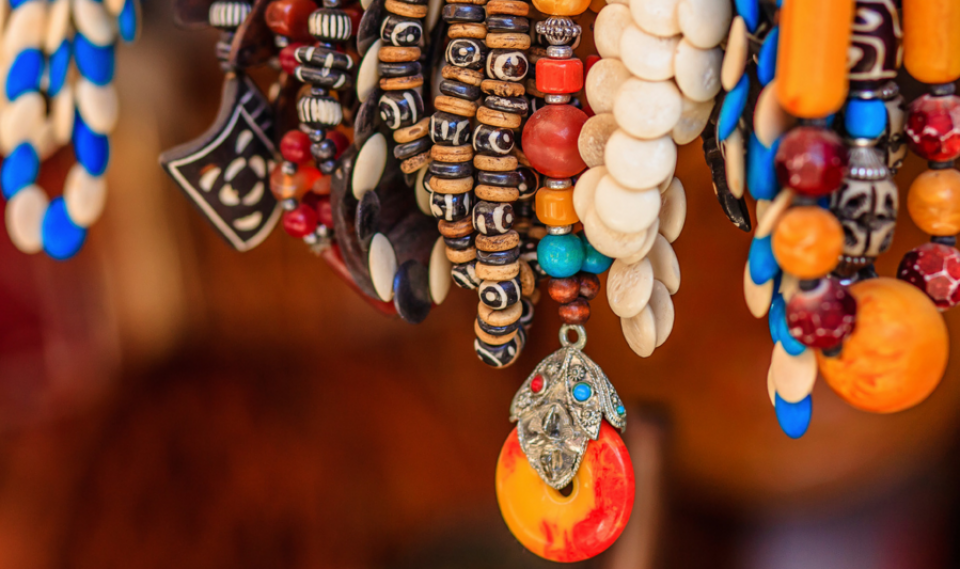 Diaspora Market Place
At this marketplace, you'll find incredible artwork that highlights Africa's rich history and tradition. Diaspora Market Place houses waxed printed fabrics, hand-carved wood statues, framed paintings and artwork, and so much more. These creative keepsakes make for great gifts, and are also the perfect addition for your home or office.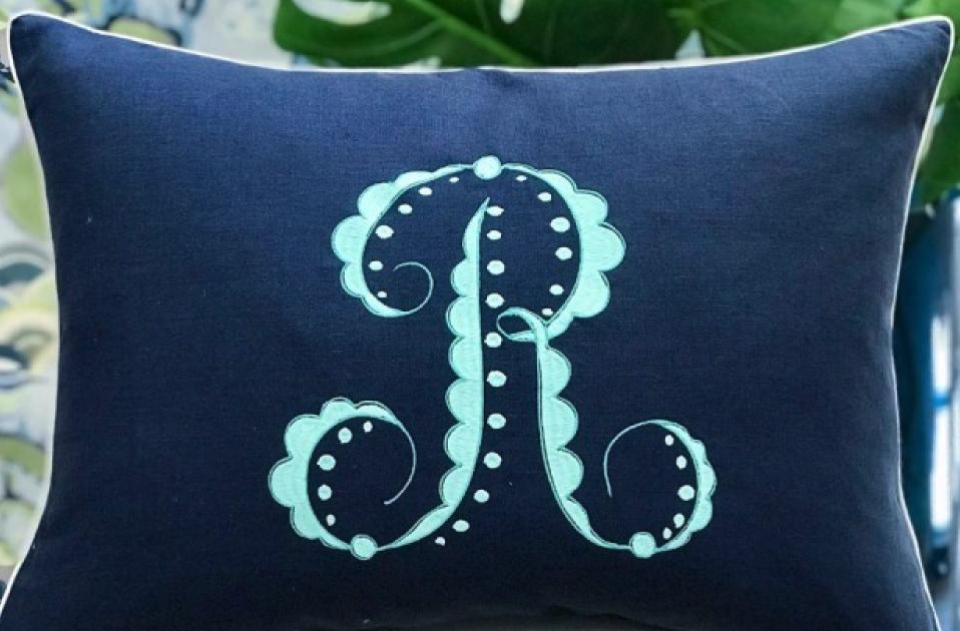 The Horseshoe Crab
The Horseshoe Crab/The Monogram Place is the ideal stop for home decor, linen, accessories, bags, totes, beach necessities and much more. Designed with a coastal and airy touch, shoppers will find these items all the more unique with a personalized design, literally with their name on it.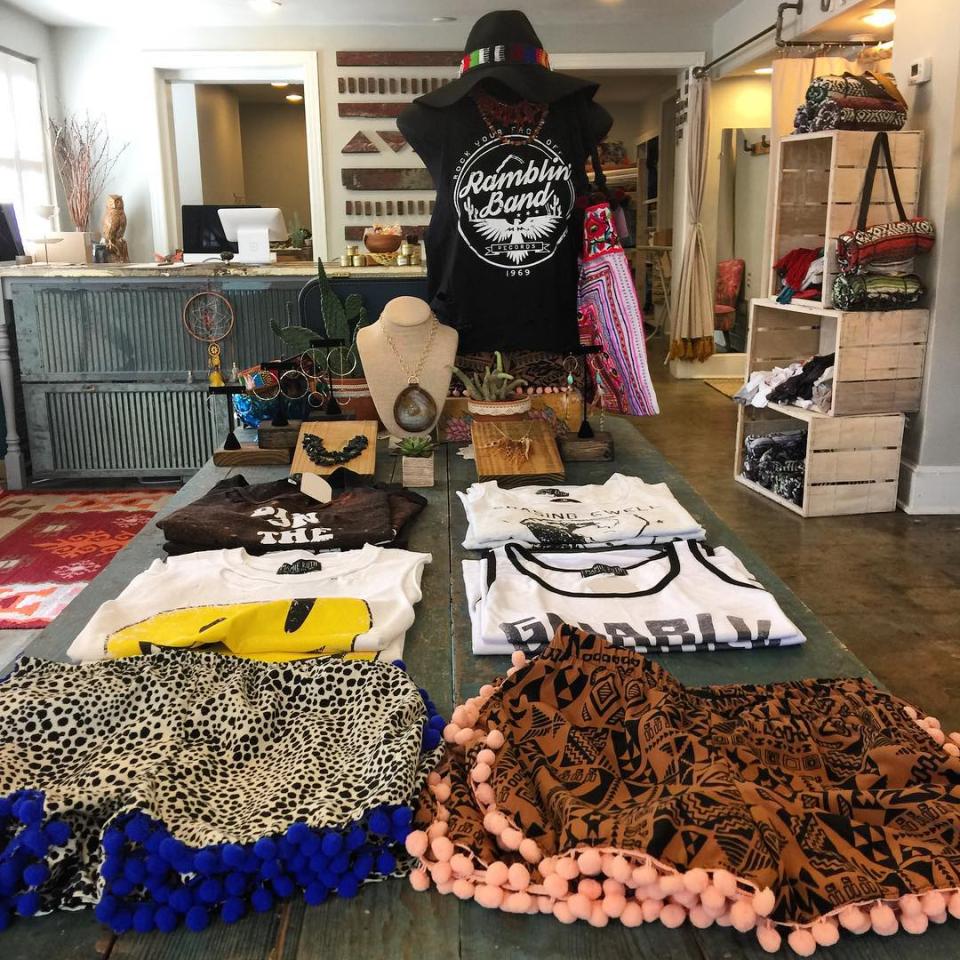 Mamie Ruth | M. Liz Studios Boutique
Mamie Ruth | M. Liz Studios Boutique houses clothing and jewelry from two of Savannah's most popular designers, Emily Bargeron of Mamie Ruth and Mary Liz Craft of M. Liz Jewelry. Made from sustainable materials, Mamie Ruth's clothing is perfect for those who are music lovers, festival goers, or simply vintage-obsessed. Pair your new outfit with M. Liz jewelry, which is always comprised of natural elements and designed from inspiration found in history-rich Savannah. Shop this boutique as well as many others in the Sip n' Shop Savannah Tours, where you can shop while you sip on complimentary wine and enjoy great discounts at Mamie Ruth and more.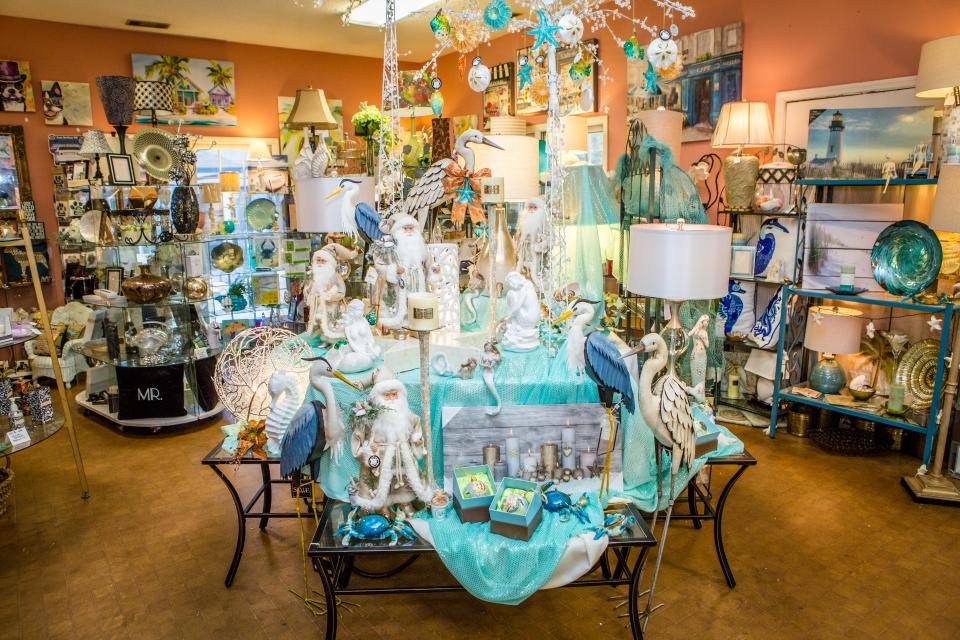 Sanders Country Store
This eclectic store hosts a large selection of Savannah and Tybee Island keepsakes and home collectibles at affordable prices. Inside, you'll find great gift finds like stained-glass lamps, decorative lighthouses, plates, silk flowers and more. Sanders Country Store even carries its own line of jams, jellies and preserves, and offers samples for you to taste.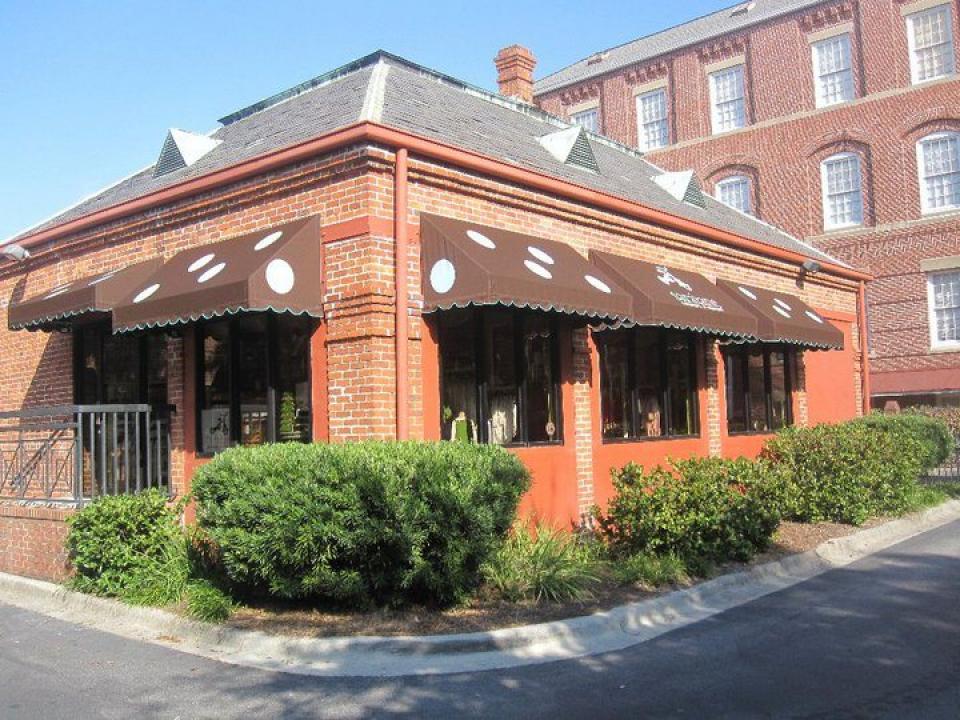 Sara Jane Children's Boutique
Sara Jane Children's Boutique is Savannah's premier children's store offering hip and unique clothes and gifts for your little ones. Here, you can pick up adorable outfits for babies, toddlers and small children as well as fun accessories like hats and shoes. Sara Jane Children's Boutique firmly believes that children should feel confident in their clothes, and that shopping should be fun for kids.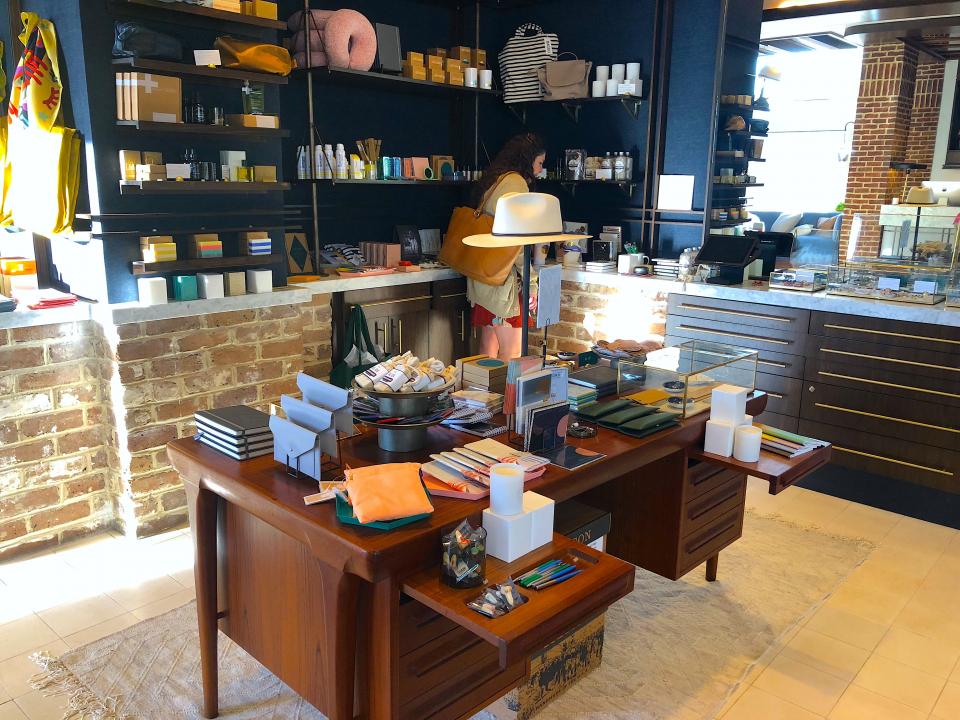 Keep Shop
The chic and stylish Keep Shop is located inside Savannah's new Alida Hotel. Inside, you'll be able to pick up luxury, Savannah-made items like leather bags and wallets from Satchel, bath salts and soaps from Salacia Salts, and gorgeous ceramics by Element Clay Studio. This is your one-stop-shop to buy gifts for everyone in your life, but remember to keep a little something for yourself!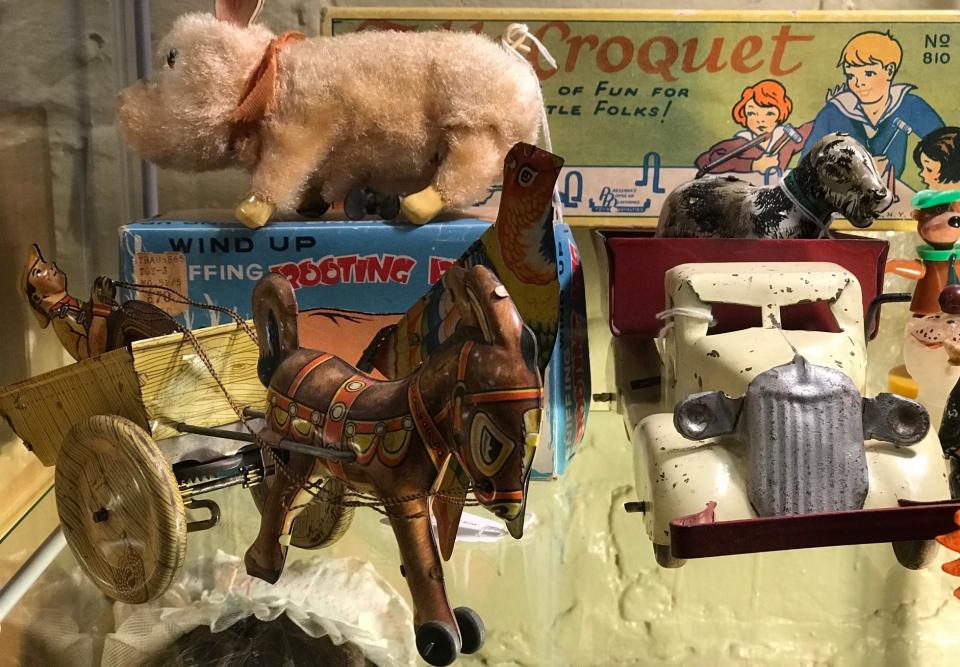 Wright Square Vintage & Retro Mall
In the heart of Savannah's Historic District, Wright Square Vintage & Retro Mall is the quirky, cool shop hidden in plain sight! Browse through tons of antique and retro merchandise, including clothing, jewelry, shoes, furnishings and more. Popular for props and set pieces for film crews in the area, you're sure to find something interesting in this downtown store.
Savannah's boutiques are full of everything from conversation pieces to vintage clothing to antique oddities. Retail enthusiasts will delight in all that can be found in these quality shops.