This Savannah Cooking Class Will Turn You Into a Southern Chef
By Emily Smith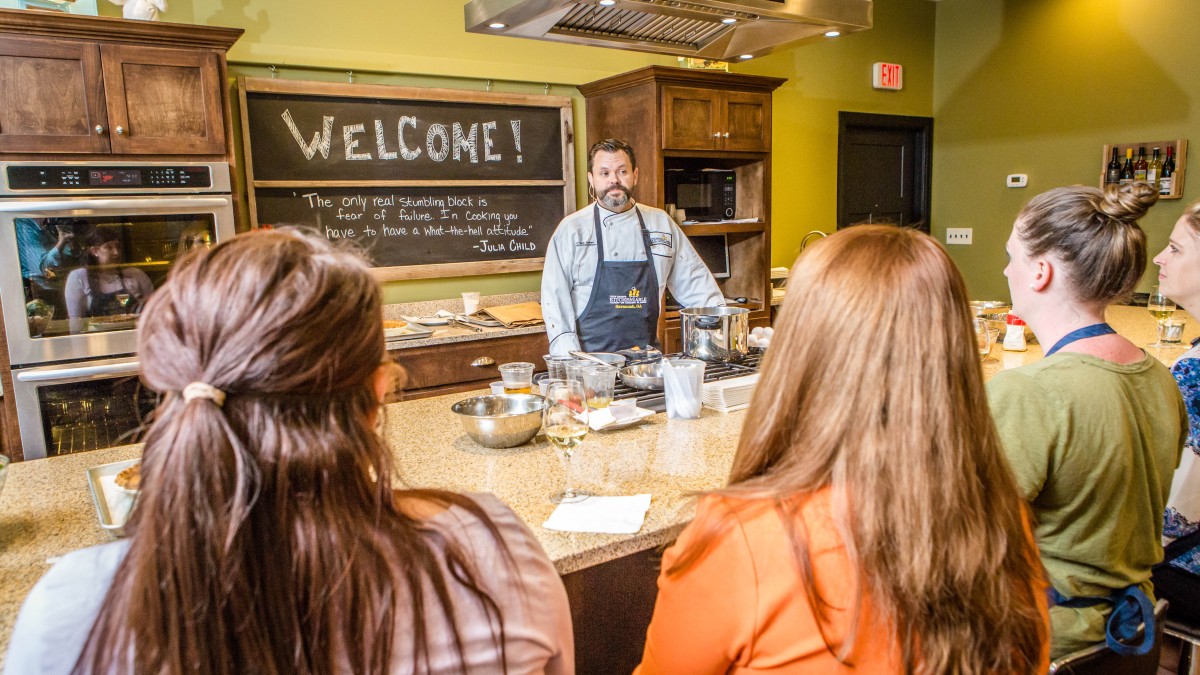 Chef Darin Sehnert is an experienced chef and instructor in Savannah, and he's here to suit you up in an apron and enhance your cooking abilities with Chef Darin's Kitchen Table. No matter your level of expertise, Chef Darin will lead you on an enriching culinary journey. Taking a cooking class with this local icon is a great way to connect with Southern cuisine and leave with a souvenir of culinary knowledge.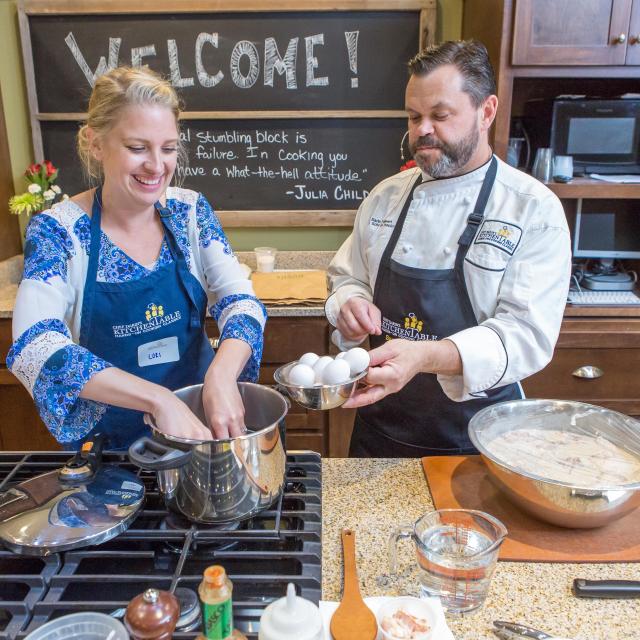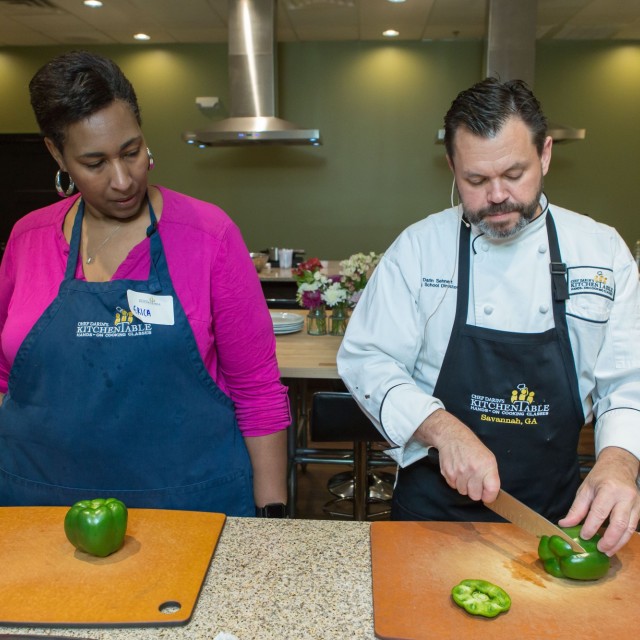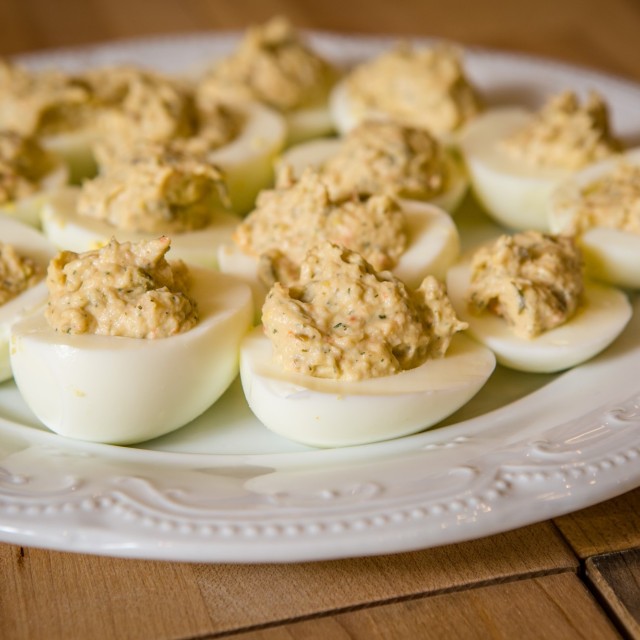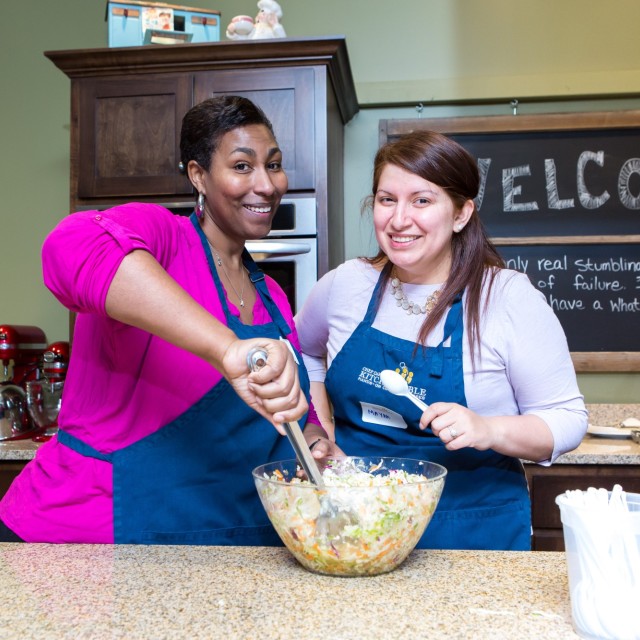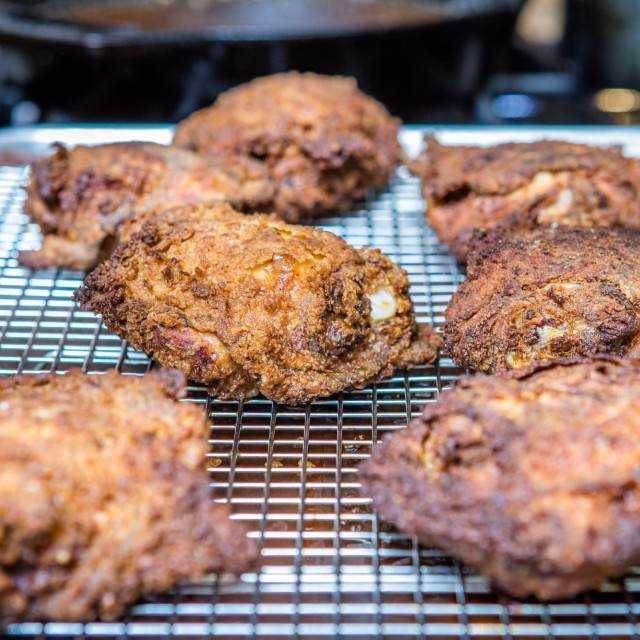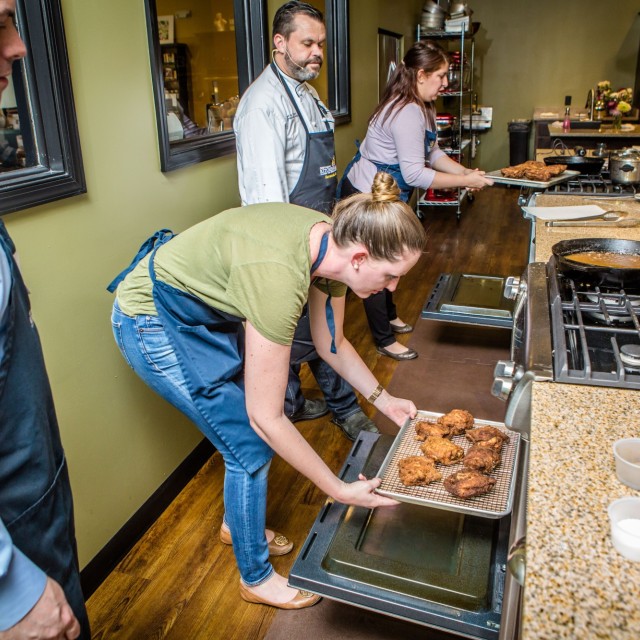 Chef Darin's Kitchen Table is a hands on cooking school located in the Starland District, not far from where Sehnert began his unique cooking instruction. As the former chef and instructor at 700 Drayton Cooking School, his classes were honored as Trip Advisor's top thing to do in Savannah for many years. He has since branched off on his own with Chef Darin's Kitchen Table to add his own flare to the classes.
His sessions are best known for being interactive, even outside the kitchen. Before getting started, Darin and his students gather around the kitchen table to discuss ingredients, share stories related to food and talk about different techniques. After cooking, Darin and the class all sit together and enjoy the delicious food they have prepared.
The cooking school hosts a variety of classes from how to handle a knife to mastering brunch. Whether it's preparing low country shrimp and grits, a Mexican fiesta, Pan Asian cuisine, or a taste of Southern Italy, Chef Darin's mission is to teach valuable cooking techniques and concepts instead of just recipes. His teachings are meant to provide a better understanding of ingredients and artistry in the kitchen through a variety of different classes to choose from.
If you're looking to cook with a group of friends, family members, or co-workers, The Kitchen Table also caters to group events. This fun group activity could be a team building event or just a new way to spend the afternoon.