Forsyth Park: A First Time Guide
By Brittany Howard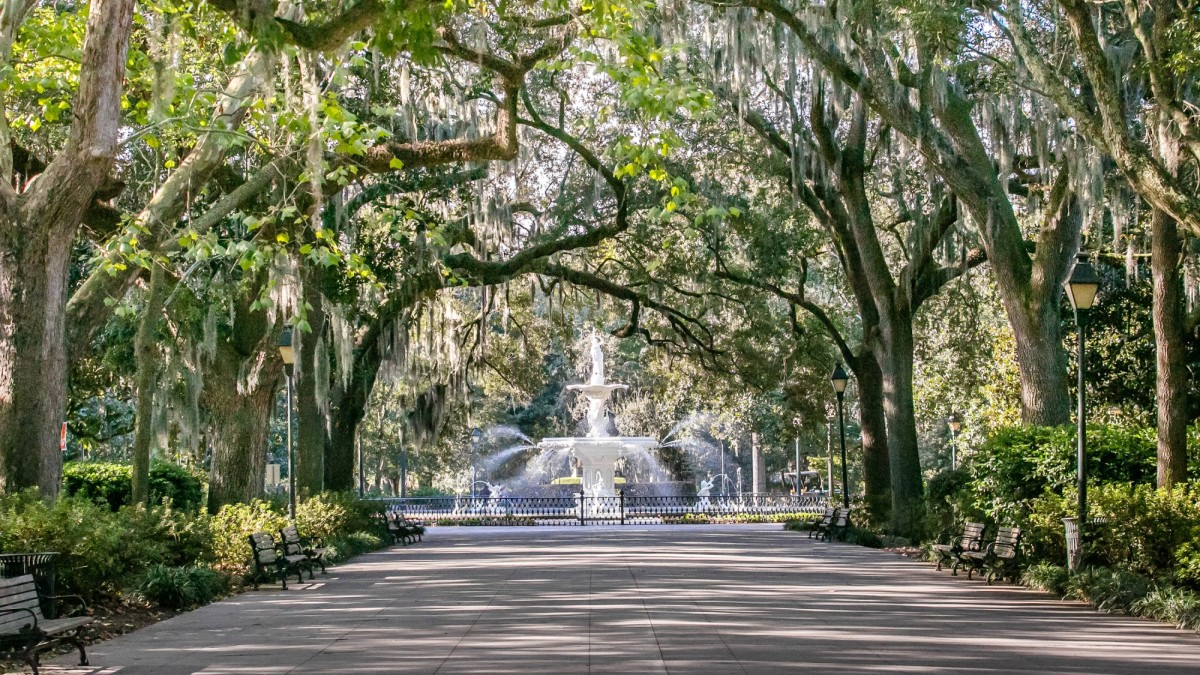 The first visit to Forsyth Park can be breathtakingly overwhelming. Oftentimes, visitors need to carve out an entire day to experience all 30 acres of grand scenery, blooming flowers, historic homes and the timeless Parisian-inspired Forsyth Park Fountain.
Unsure of where to begin? We've got you covered! We'll be your guide through this illustrious landmark.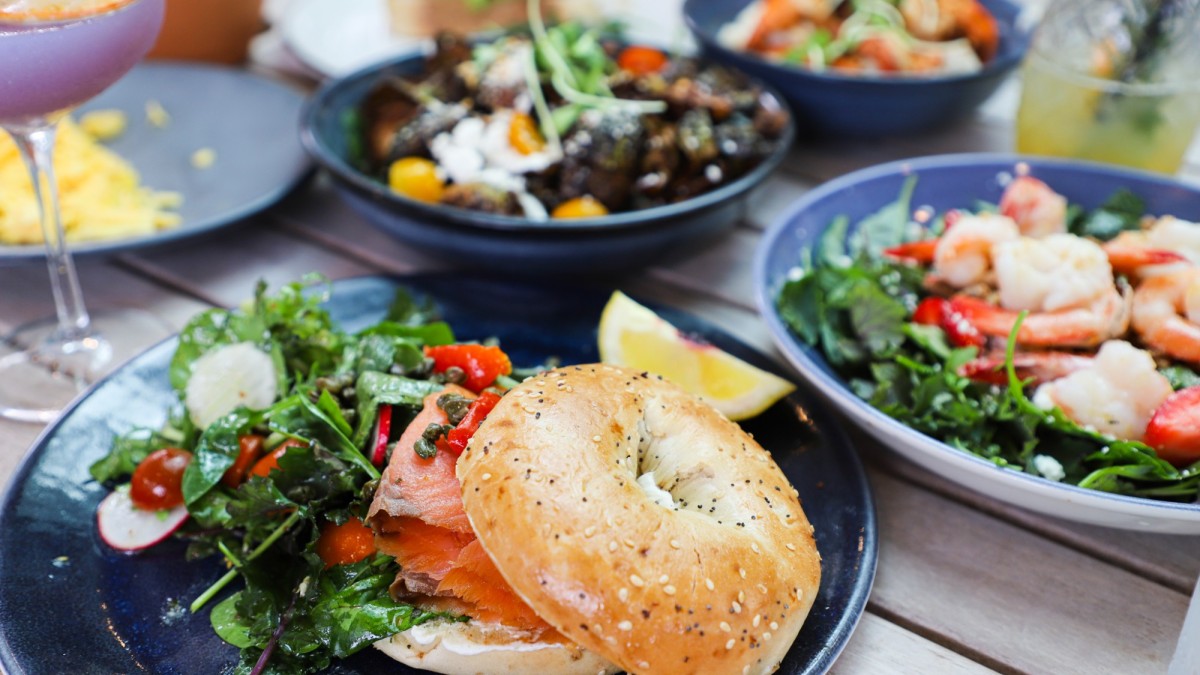 Food for Fuel
First, you're going to need plenty of energy. Start the day at Collins Quarters at Forsyth where you'll be met with an unbeatable selection for breakfast, brunch or lunch. Prepare to dine on exceptional Australian and Southern-inspired fare paired perfectly with various coffee and signature espresso drinks. Indoor and outdoor dining is available. No time to sit and eat? Stop by the coffee window and take a Spiced Lavender Mocha to-go.
If a 19th-century mansion is more to your liking, the 700 Drayton Restaurant at the Mansion on Forsyth is across from the park. Savor avocado toast, eggs benedict or Georgia shrimp in 1 of 6 dining rooms and appreciate the impressive architecture.
Happy Hour? Wine Not?
In Savannah, happy hour can start any time of the day! An array of libations, wine and signature cocktails are available at both Collins Quarter at Forsyth and the 700 Drayton Restaurant. Salud! 
Tree Hugger
Forsyth has an enchanting atmosphere that will coax you to relax and enjoy it all day. Equip yourself with a blanket, chair or even a hammock and enjoy the park's beauty. Listen to the singing birds, watch as people mingle or simply close your eyes to fully immerse yourself in the park's surroundings.
Bravo!
Stop by and enjoy one of Forsyth's many live shows. Whether you prefer the symphony, theatre, rock, or blues, you can find it here. Shows are often featured at the park's outdoor amphitheater throughout the year. It's a large white stage with an open shell-shaped roof. You can't miss it.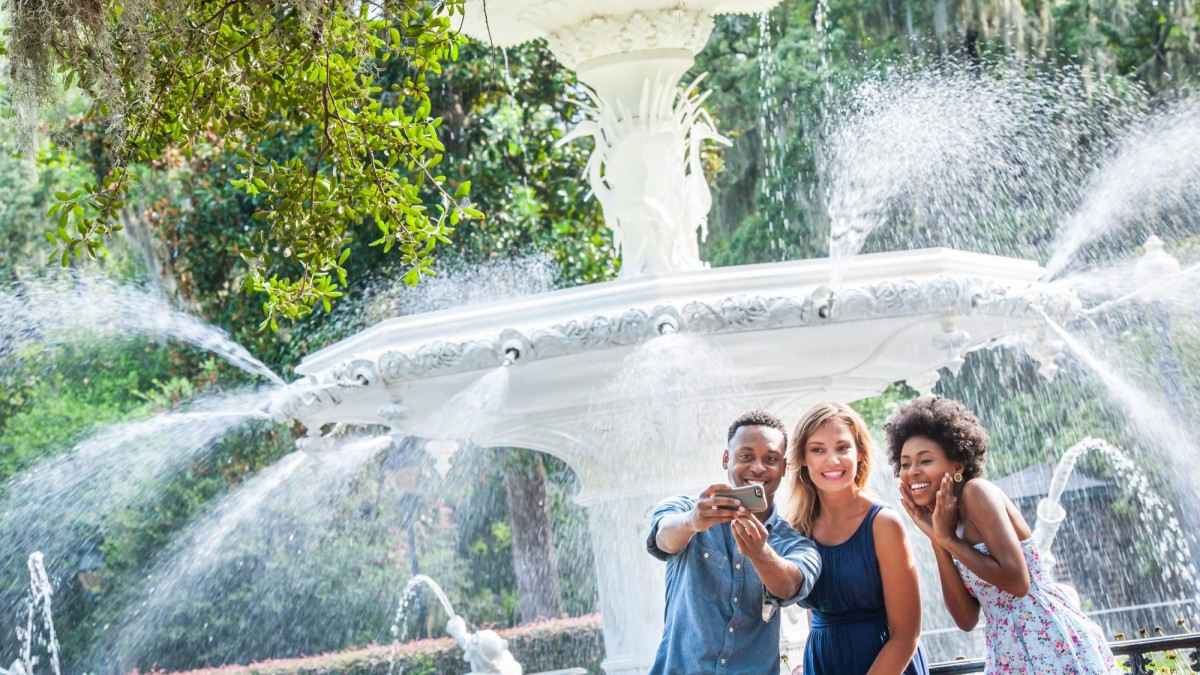 The Forsyth Fountain Est Tre's Magnifique
One of the most photographed spots in Savannah is the Forsyth Fountain. It is adapted from the work of French sculptor Michel Lienard. The romantic aura and intricate architecture will demand your attention and the tranquil sound of the water will beckon you to stay awhile longer. 
Release Your Creativity
The annual Sidewalk Arts Festival is a traditional park event. SCAD and local high school students are equipped with chalk to showcase their artistic flair, inciting a creative atmosphere felt over the entire park. The cash prizes don't hurt either.
Two Wheel Transportation
A fun and active approach to enjoy Forsyth Park is on two wheels. It's an easy way to see the entire park, meet people, squeeze in some exercise and a perfect excuse to ditch your car. Remain conscious of the city's ordinance on prohibited bike trails. All information can be found here.
Follow Your Nose
Experience the delightful aroma at the Garden of Fragrance. Intentionally created for the blind to stimulate the senses, this beautifully secluded garden display is well worth the visit. It's a tranquil niche astutely separate from the rest of the park. Early mornings are the best as the garden gate closes at 2 p.m.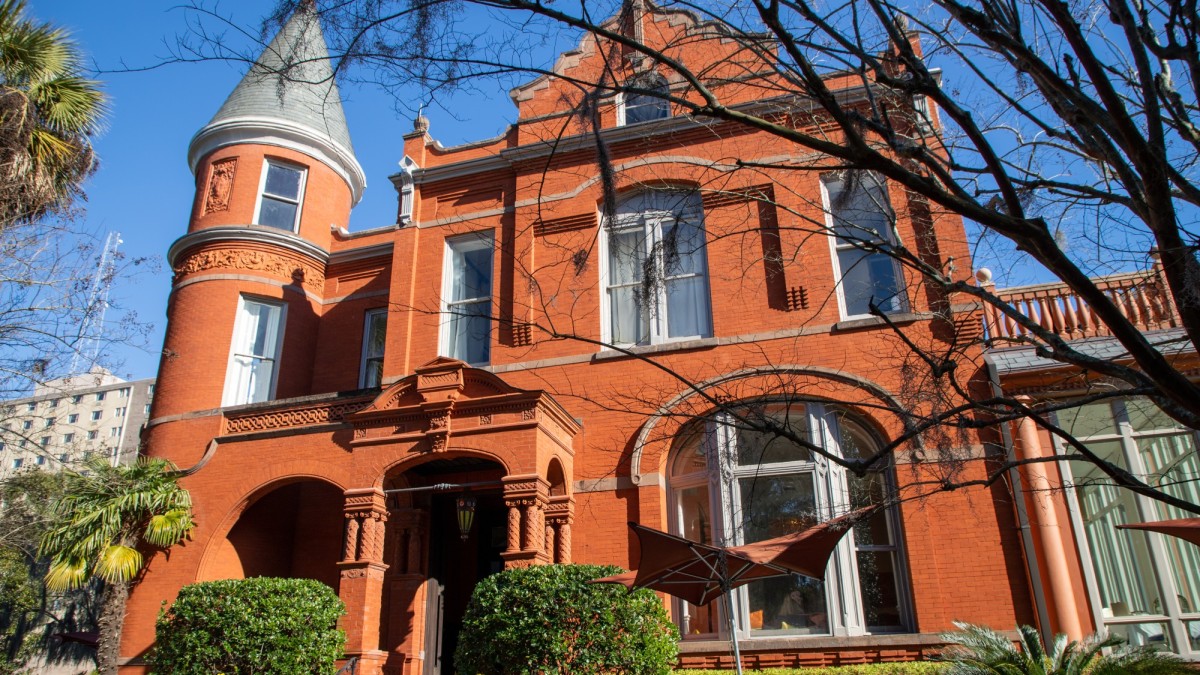 Historic Living
Book your stay in an elegantly restored, neo-classical antebellum home or mansion overlooking the park. Forsyth Park Inn is an authentic bed and breakfast housed in an impressive mansion. Sleep in the glamorous Mansion on Forsyth Park if you're feeling fancy, or brag about booking an entire mansion for friends and family at The Whitman.
Hit Your Stride
Dress in comfy shoes as you walk or run the trail. It's a fitting way to truly observe and appreciate the park grounds. Greet passer byers along the way, then rest under a shaded oak tree and admire the Spanish moss. The park and walking trail are also ADA accessible, making Forsyth Park the ideal spot for all.
Balling!
Bring your A-game to one of two available basketball courts. Friends and family are free to H-O-R-S-E around all day. Pun intended.
It's Puppy Love
Man's best friend will "beg" to visit the park. With 1.5 miles of lush terrain, this is a canine playground. Low water fountains will keep them hydrated after a game of frisbee or a case of the zoomies. Dog-friendly garbage cans are available around the park for quick clean-ups.
The Park is a Stage
Some of the best talents can be seen and heard in Forsyth Park as street performers unleash their artistic skills. Accomplished singers, dancers and instrumentalists are among the performers that you'll encounter here, adding a bit of pizzazz to your day.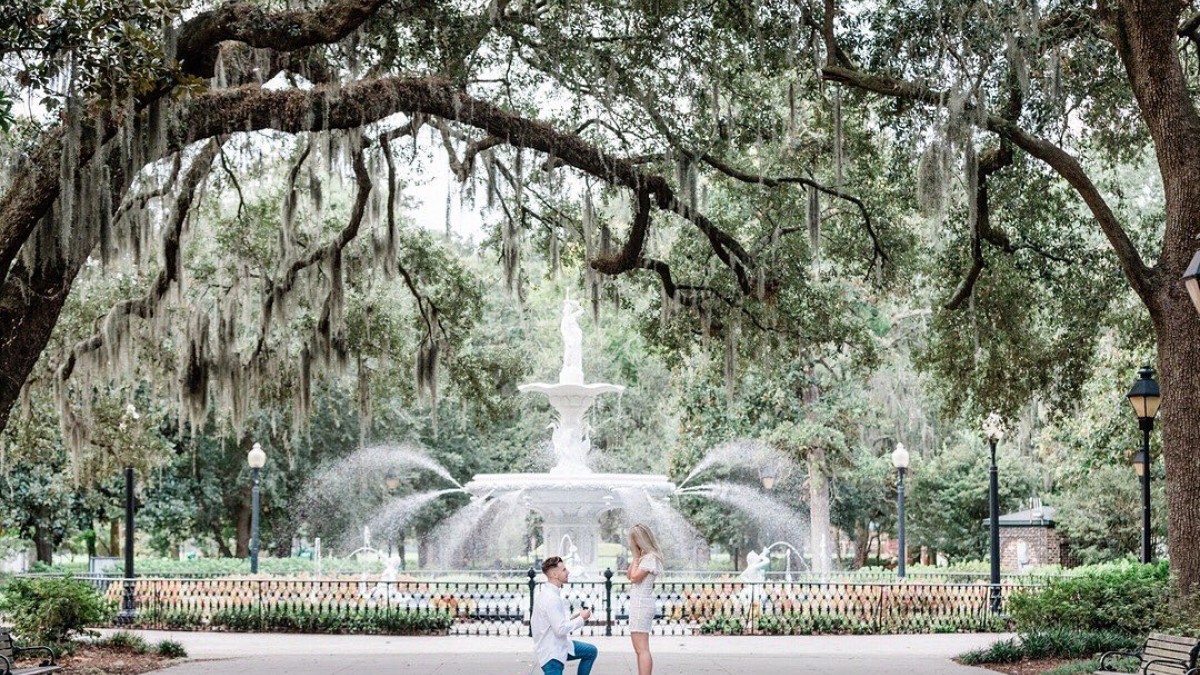 Say I Do
Your lifetime adventure can begin in Forsyth Park. The gorgeous scenery, omnipresent Spanish moss and breathtaking fountain are an ideal backdrop for your big day, providing you with beauty, ambiance and history. A bad wedding photo doesn't exist here. Don't forget to return to the park to celebrate your annual milestone anniversaries. 
Forsyth Park Farmers' Market
Backing local vendors is what the Forsyth Park Farmers' Market is all about. Every Saturday from 9 a.m. - 1 p.m. you can splurge on fresh vegetables and produce, local honey, prepared foods and ground coffee. Bring your carts and re-usable shopping bags for a day of home-grown delicacies.
Leave It All on The Field
Whether if tennis, football, soccer or volleyball is your game of choice – you can unleash your inner athlete in Forsyth Park. Play with friends and family or even join a team in this spacious greenery. With multiple tennis courts, volleyball nets and 30 acres of playing field, there's enough room for everyone.
Forsyth Park is the perfect first stop on your visit to Savannah because it provides a little of bit of everything and so much more. This guide is a great start to your adventure and we welcome you to experience it for yourself.