---
Article
This Savannah Museum Will Surprise You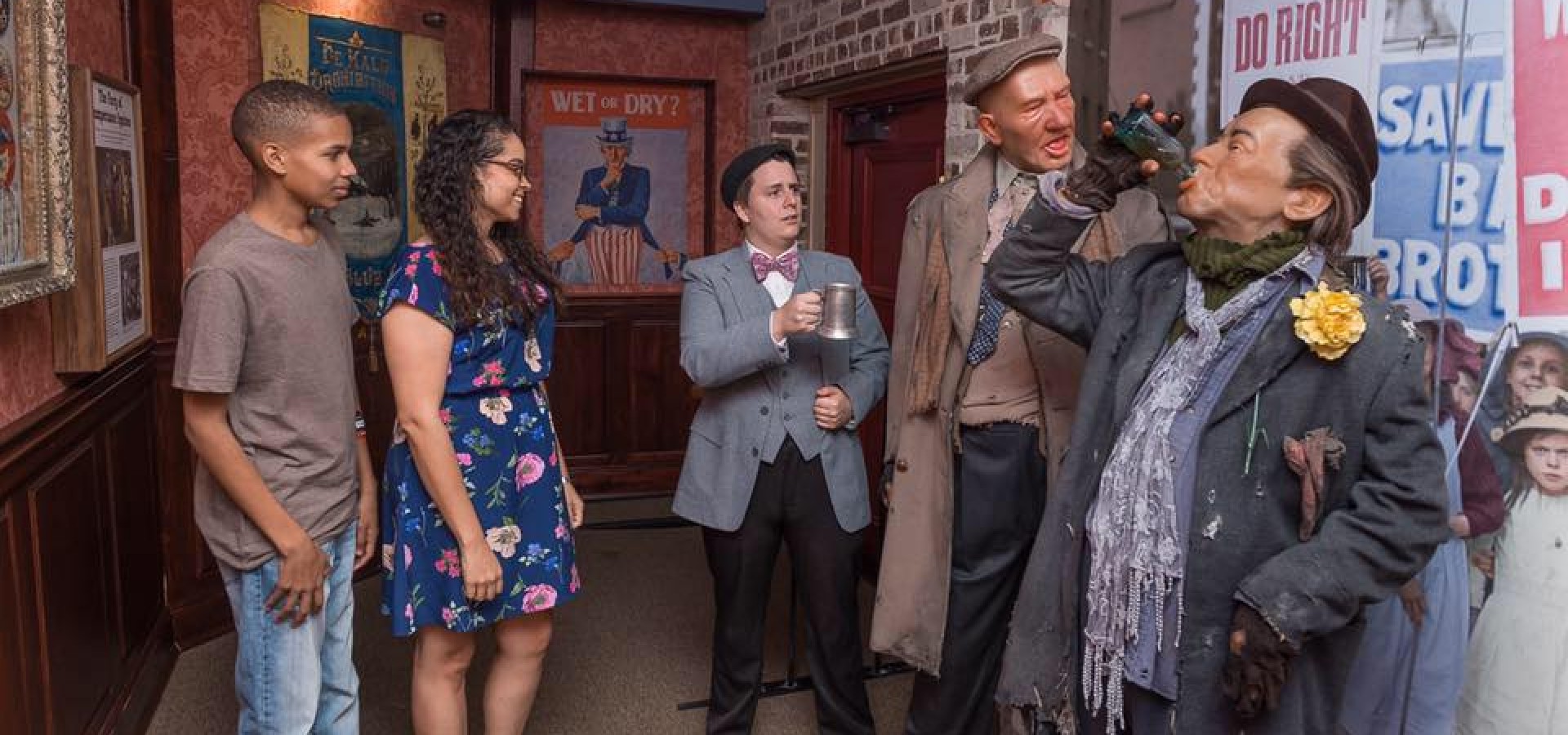 Discover the history of crafted spirits and a secret speakeasy at the American Prohibition Museum. Located in the bustling City Market, the American Prohibition Museum stretches over 6,000 square feet and contains 13 different galleries packed with artifacts from the Prohibition era. This one-of-a-kind museum dives deep into one of the most controversial and influential time periods in American history.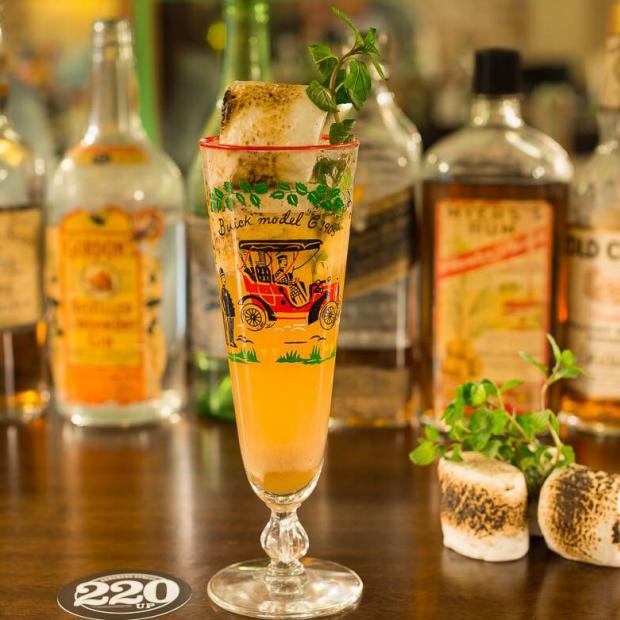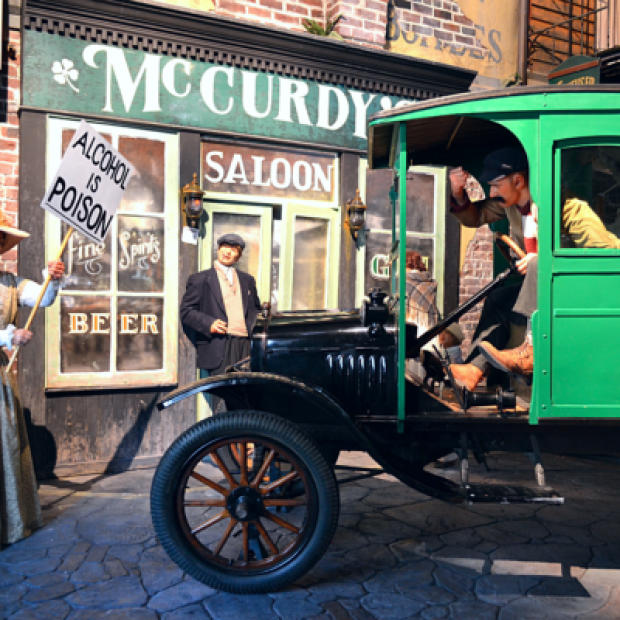 The museum tour is self-guided so you can go at your own pace. You'll have plenty of time to examine intriguing artifacts like newspapers, photographs, antique bottles, retired American currency and so much more.
Around the museum, you'll see many wax statues of Prohibition-era people that are so lifelike you'll do a double take! These wax figures were designed specifically for the museum, and the creators often used photographs of real people from the Prohibition era as templates.
The museum's many rooms include interactive displays providing exciting and educational information. You'll learn tales of prominent people from Prohibition like Carry Nation, a radical member of the Temperance movement who smashed up saloons with a hatchet!
Have a thing for classic cars? The American Prohibition Museum has four classic automobiles inside that add a truly authentic look and feel.
The self-guided tour will eventually lead you to the museum's speakeasy designed to embody an authentic 1920s speakeasy bar. Here, you can marvel at the gorgeous antique wood bar while sipping on cocktails served by costumed bartenders. This speakeasy will make you feel like you're living in the 1920s!
The speakeasy, named Congress Street Up, has its own entrance on Congress Street and is open for bar service during regular museum hours and on evenings Thursday through Saturday night.