---
List
Historical Things to Do on Veterans Day in Savannah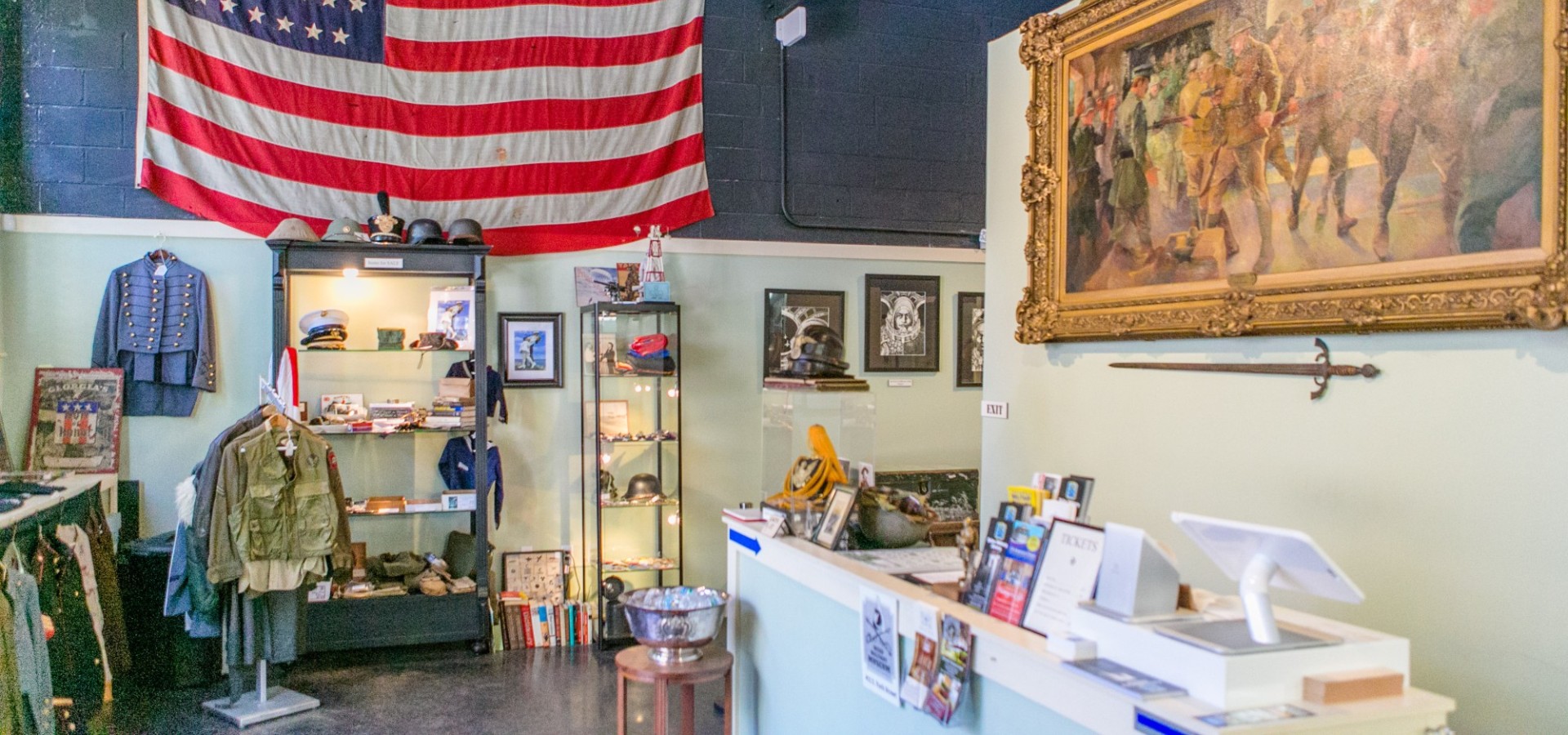 Savannah is a thread woven through the history of many wars, and the city is filled with ways to honor our heroes. Visit these history-filled places to honor Veterans Day in Savannah.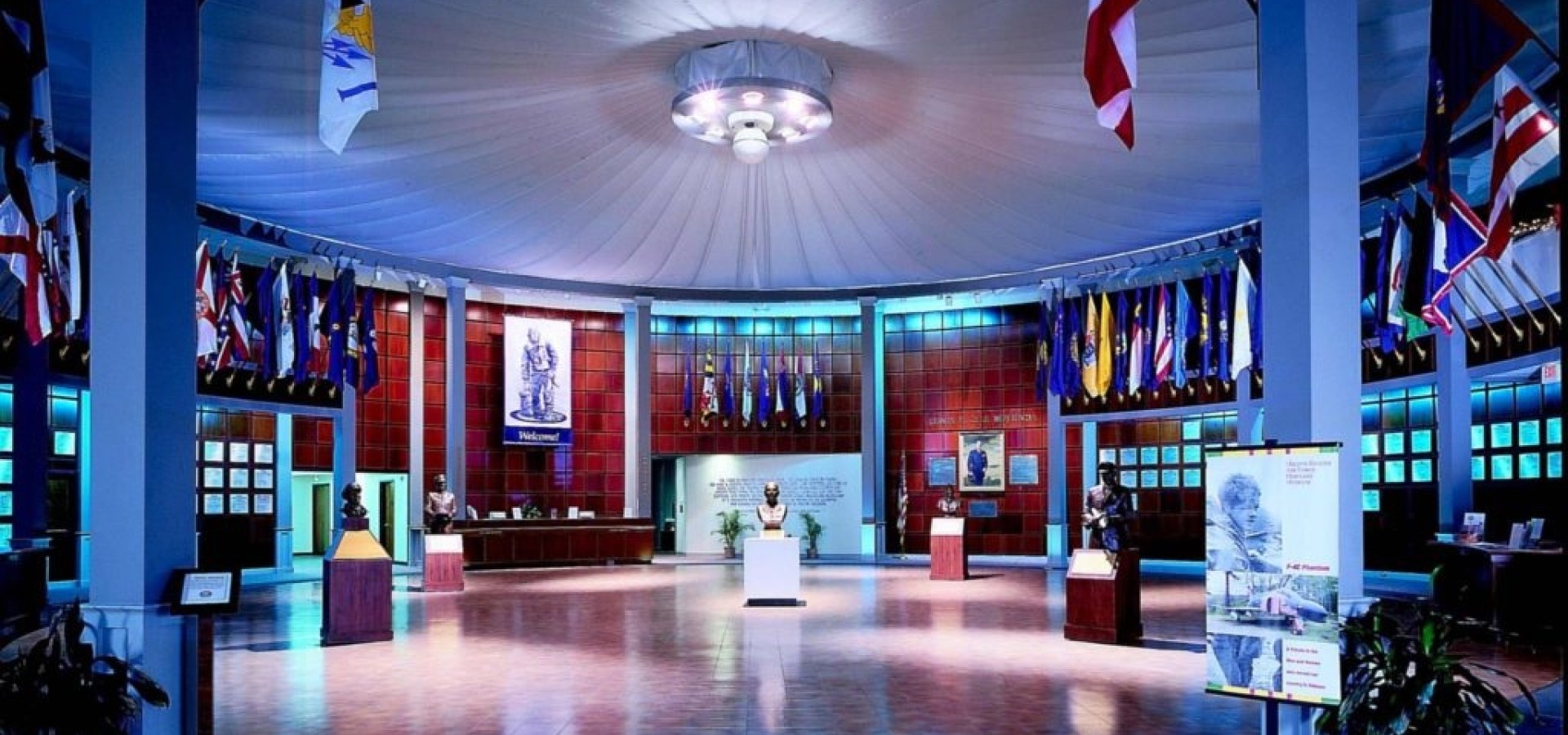 Flags Line the Lobby of the National Museum of the Mighty Eighth Air Force
01
National Museum of the Mighty Eighth Air Force
Just a few minutes from downtown Savannah lies a historic landmark that commemorates accomplishments of the Eighth Bomber Command. The National Museum of the Mighty Eighth Air Force was created shortly after the bombing of Pearl Harbor and features fascinating artifacts, collections and exhibits, as well as a research library.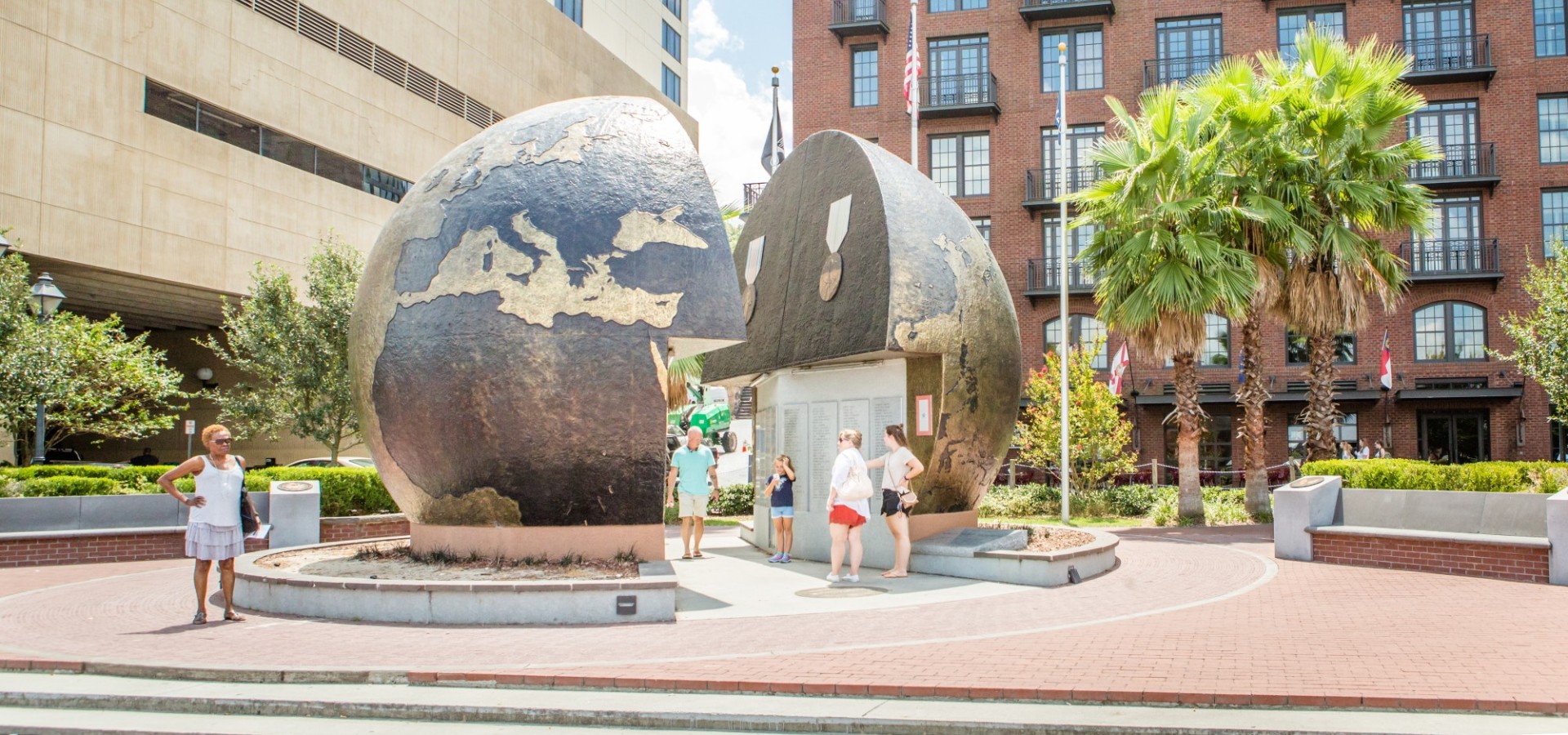 02
River Street WWII Monument
Take a stroll along the river and stop by the memorial plazas along the sidewalk. The WWII monument, also known as "The Cracked Earth" monument, shows a globe split in half. The pieces represent conflict of a divided world. Inside are the names of all who served from Chatham county, a Purple Heart, and a WWII Victory medal.
During the American Revolution in 1791, two cannons were presented to the Chatham Artillery by George Washington after he seized them from Cornwallis at Yorktown. Later, during the Civil War, the guns were buried beneath the Chatham Artillery armory until 1872. The guns are now on display and can be appreciated by all who visit Bay Street.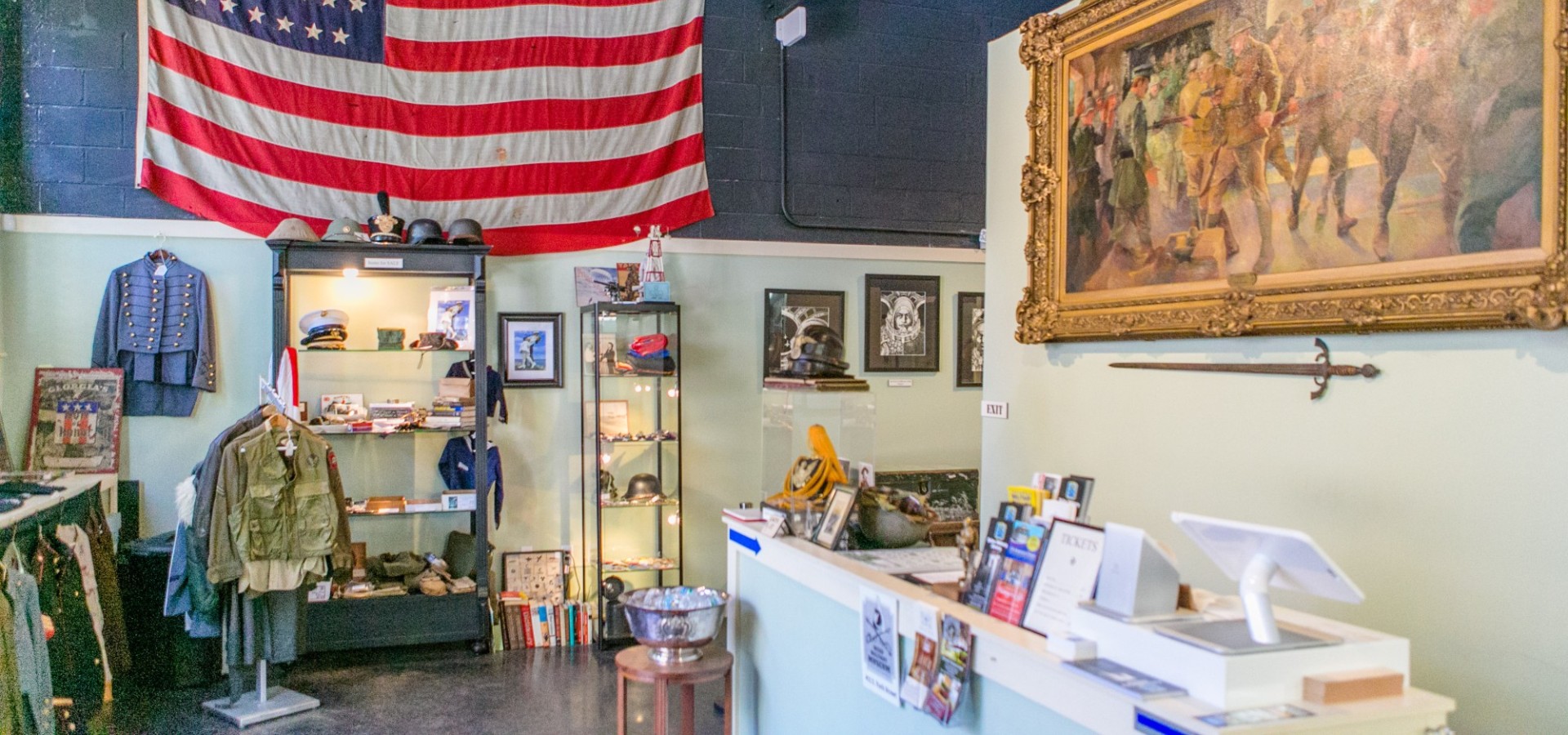 Webb Military Museum looks at artifacts from a human, personal perspective, providing a powerful museum experience. Visitors can take home an artifact of their own from the museum as the owner offers artifacts he no longer wants in his collection for sale.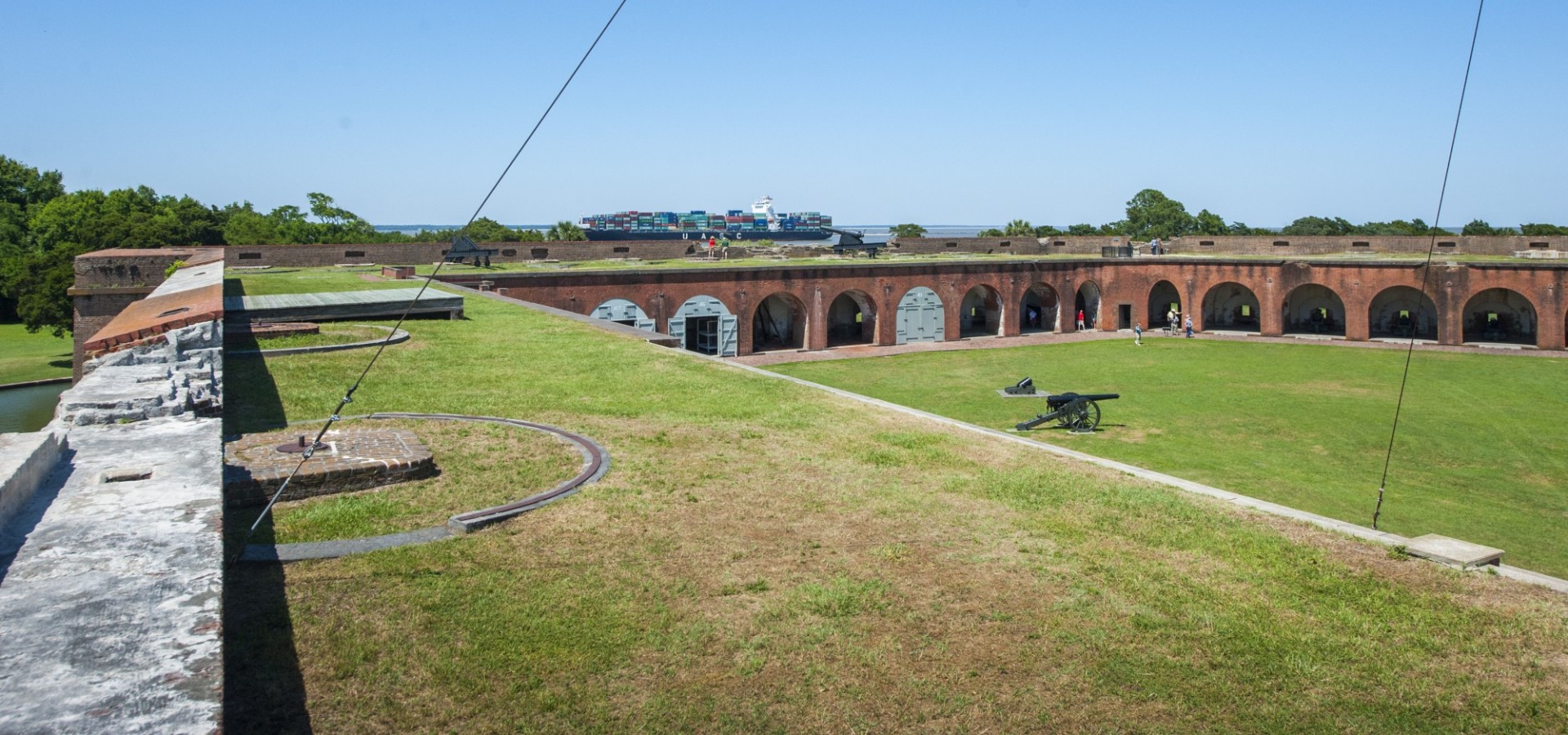 05
Fort Pulaski National Monument
Fort Pulaski was ranked one of the "most spectacular harbor defense structures" in the United States during the Civil War era. Its 7 1/2-foot solid brick walls and impressive masonry secured it against siege until Union soldiers used new, experimental rifled artillery to shatter its walls in 1862.