Profile
Fort Pulaski National Monument
US Highway 80 East, Savannah, GA 31410
Located in Tybee Island: Savannah's Beach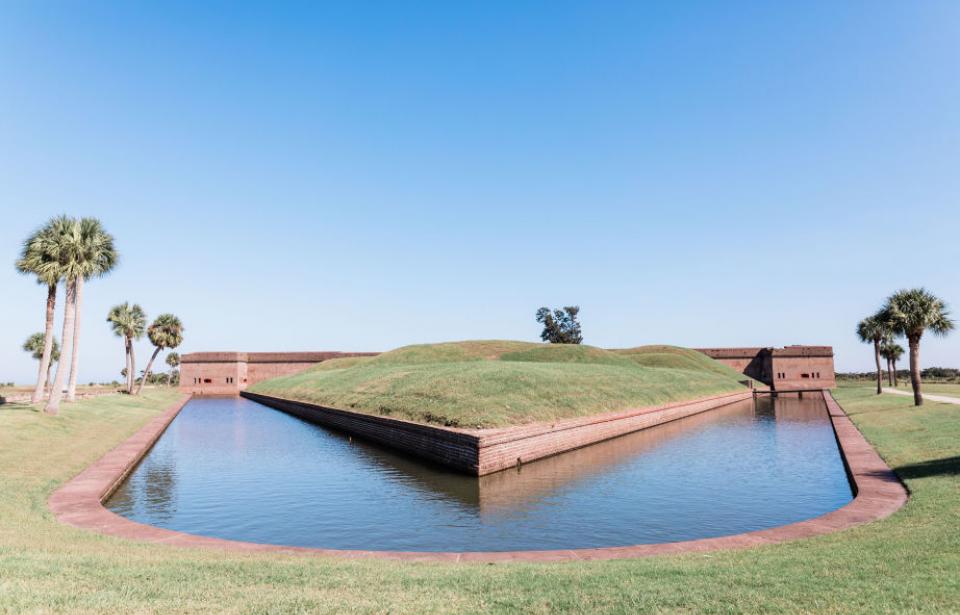 Historic Attractions / Museums / Film Wrap Parties
Info & Amenities
Fort Pulaski, where in 1862 during the American Civil War, the Union Army successfully tested a rifled cannon, the success of which rendered brick fortifications obsolete.
Reviews
TripAdvisor® Reviews
TripAdvisor Traveler Rating
Kimberly V | May 27, 2023
"Historical Fort"
Very interesting history. We strolled around the fort inside and outside for about 3 hours. Pretty area and very peaceful.
GregRas | Apr 25, 2023
"Great historical fort"
We had a great time visiting this fort. Lots of history there and the area is very beautiful and peaceful. There are other walking paths that lead around the are too.
ASDavis14 | Apr 14, 2023
"Blast back to the past"
This fort has a lot of history and a lot to see/walk. In total we spent about 2.5 hours including a 30 min fort talk with a park ranger. We skipped the visitors center introduction video but that...
Yelp® Reviews
Yelp Overall Rating
Sue G. | Apr 28, 2023
What a great place to visit!!! Highly recommend. Plan at least 2 hour visit. Beautiful surroundings, great American history, easy to get to. Very well...
Janice J. | Apr 6, 2023
Amazing history! There is so much to learn from this place. Best weather in cooler months. Bring an umbrella if you want to avoid the hot rays of the sun.
will l. | Aug 2, 2022
Fun place to visit, even if you're not a history buff. Kids will love traversing the moat and adventuring through the numerous tunnels and caverns under...