Profile
Savannah Smiles Dueling Pianos Saloon
314 B Williamson St, Savannah, GA 31401
Located in Historic Landmark District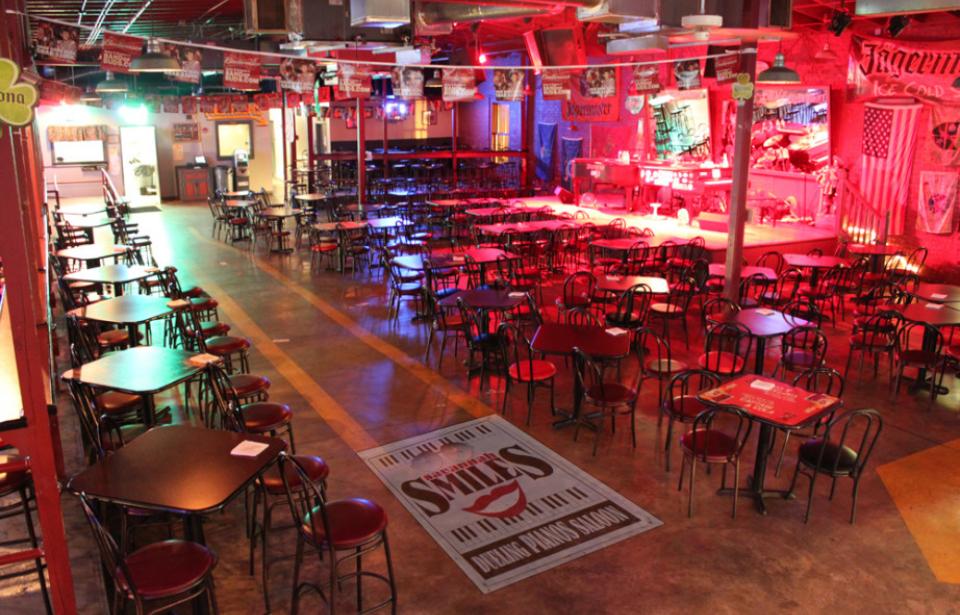 Bars/Nightclubs / Film Wrap Parties
Info & Amenities
Savannah Smiles Dueling Pianos is like home, we extend the hand of friendship and open our doors to you.
Pets
Service Dog Friendly
Both Indoor and Outdoor Allowed
Reviews
TripAdvisor® Reviews
TripAdvisor Traveler Rating
georgemA542FP | Mar 11, 2023
"Duelling!!!"
Dualling piano bar. If you ever been to a real Dualling piano bar then pass this one. If it your 1st one, then you will like it. It wasn't the way weve see other Dualling piano bar performances. This...
Flower195 | Jan 23, 2023
"Lots of fun and laughs and very talented pianist"
We were told by a family member to get there early so we did. We arrived about 40 minutes before the doors were to open. So we just waited. Have your ID and I think a $10 per person cover charge...
Jessicalynn11088 | Nov 14, 2022
"Fun music 🎶"
We had a wonderful time! All of the singers were amazing and super entertaining. Played some old and some new songs. Even had a girl singer and she was amazing. Our favorite thing of the trip ❤️