Savannah's Nightlife
By Brittany Howard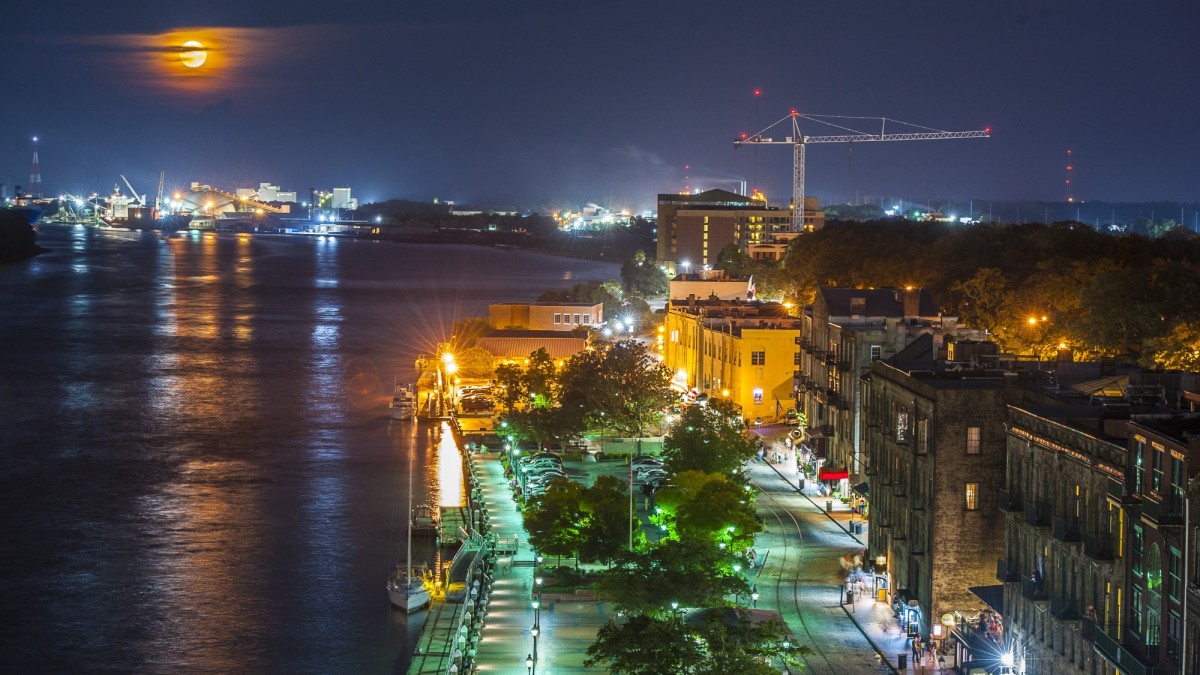 As the sun sets in the West in Savannah, eastward, the moon begins its nightly shift, lighting up the city. Savannah takes on a new persona at night and that's when our favorite bars and entertainment spots are in full swing.
It's time to grab your favorite sidekick and join us in an evening adventure to a few of the city's hottest spots. Welcome to Savannah after dark.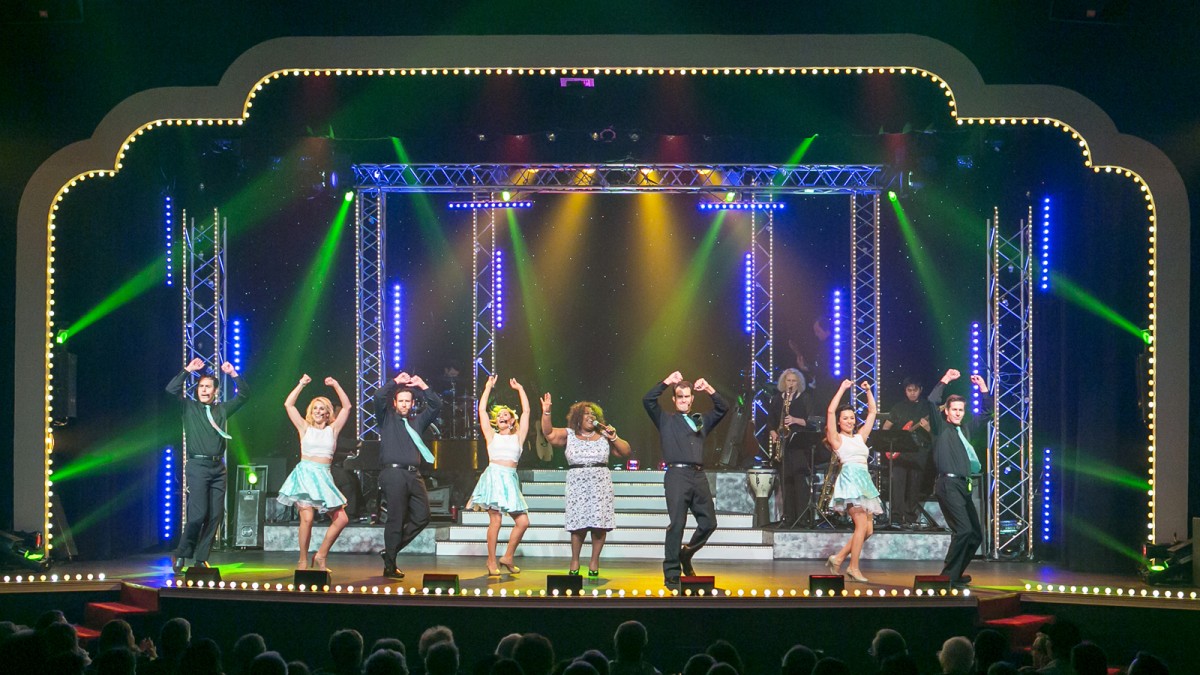 There's No Show Without YOU
Our version of Broadway is on full display at the Savannah Theatre. After more than 200 years of crowd-pleasing shows, it's safe to say you're in for a real treat. Pick from a variety of seasonal performances all year long from musical classics, period-related works and the city's yearly favorites, Savannah Live and A Christmas Tradition.
If you're in the mood for an oldie but goodie, the Lucas Theatre is loved for its revolving schedule of box office hits from Casablanca to The Avengers. Their live concerts feature Grammy award-winning vocalists and musicians from all over the world that are here for an evening of symphonic artistry.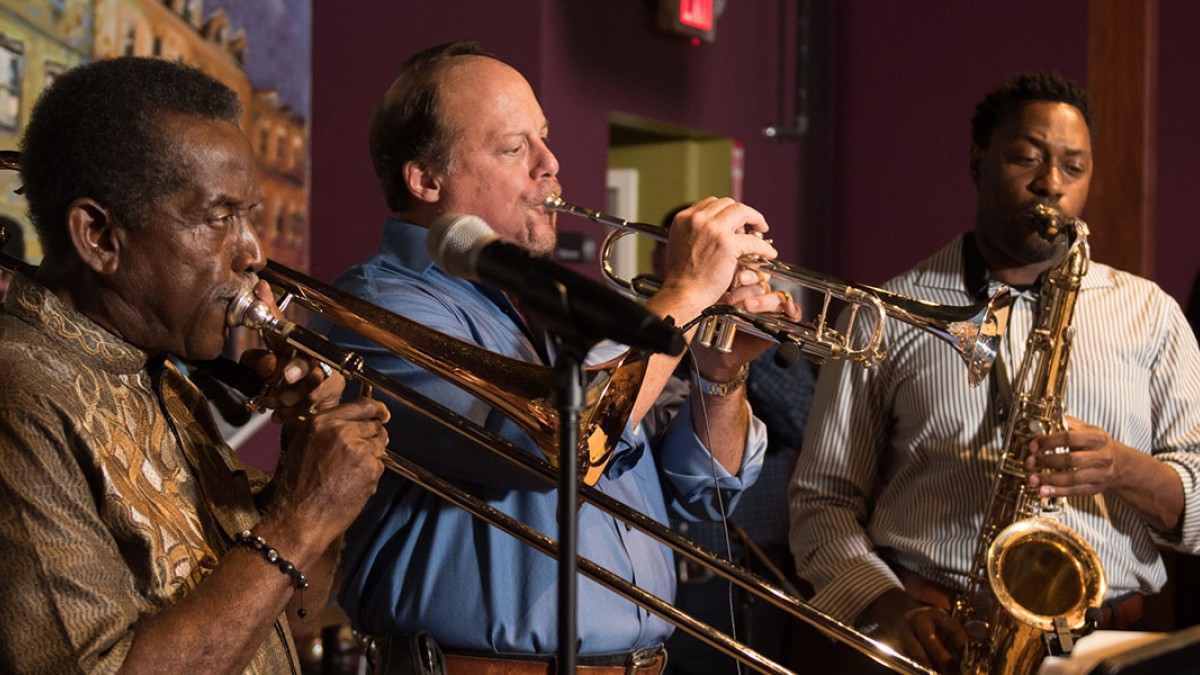 Mic Drop!
Are you a hip cat looking to groove to some sweet melodies? If so, Good Times Jazz Bar & Restaurant is just for you! This smooth establishment is no jive turkey. It's a sophisticated mix of Southern flare, relaxation, great food, fine wine and live jazz. Some of the most talented musicians and vocalists hit the stage, coaxing you to snap your fingers, tap your feet and hit the dance floor.
Are you an ex American Idol singer? Maybe you're just an overlooked music prodigy. Savannah knows just the place to make your dreams come true. At McDonough's, it's your time to step into the spotlight. Voted "Best Karaoke Bar in Savannah," you can make a musical impression at this friendly neighborhood bar five days a week. Maybe you're "just a small town girl livin' in a lonely world" or "just a city boy born and raised in South Detroit." This crowd has your back as long as you "don't stop believing" in your talent.
In this musical hub, you're the judge. At Savannah Smiles Dueling Pianos, the name speaks for itself. Patrons select the songs to be played as each of the four performers duels it out by tickling the ivories to some of your favorite tunes. The crowd is infectious in this place as this non-stop, all-request show goes on into the wee hours of the morning. You're sure to "smile" the entire night. Get it? You got it.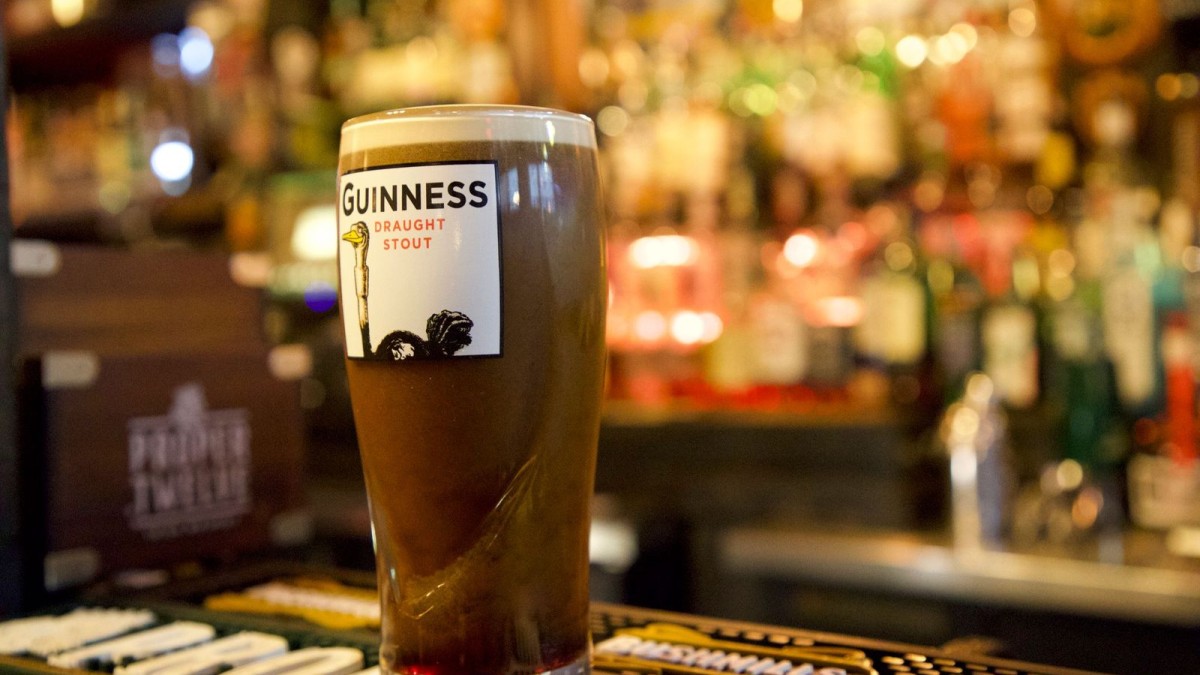 Pick a Bar. Any Bar.
In Savannah, we're a "spirited" bunch; wherever the drinks flow, we'll go. The city has quite a few staples, such as Abe's on Lincoln, a casual watering hole with rustic eclectic vibes, Pinkie Masters, where vintage is still chic and credit doesn't trump cash and O'Connell's Irish Pub, where everybody knows your name. These establishments have been around 30 to 170 years, faithfully serving locals and always welcoming visitors. But the best part is, they're all open until 3 a.m.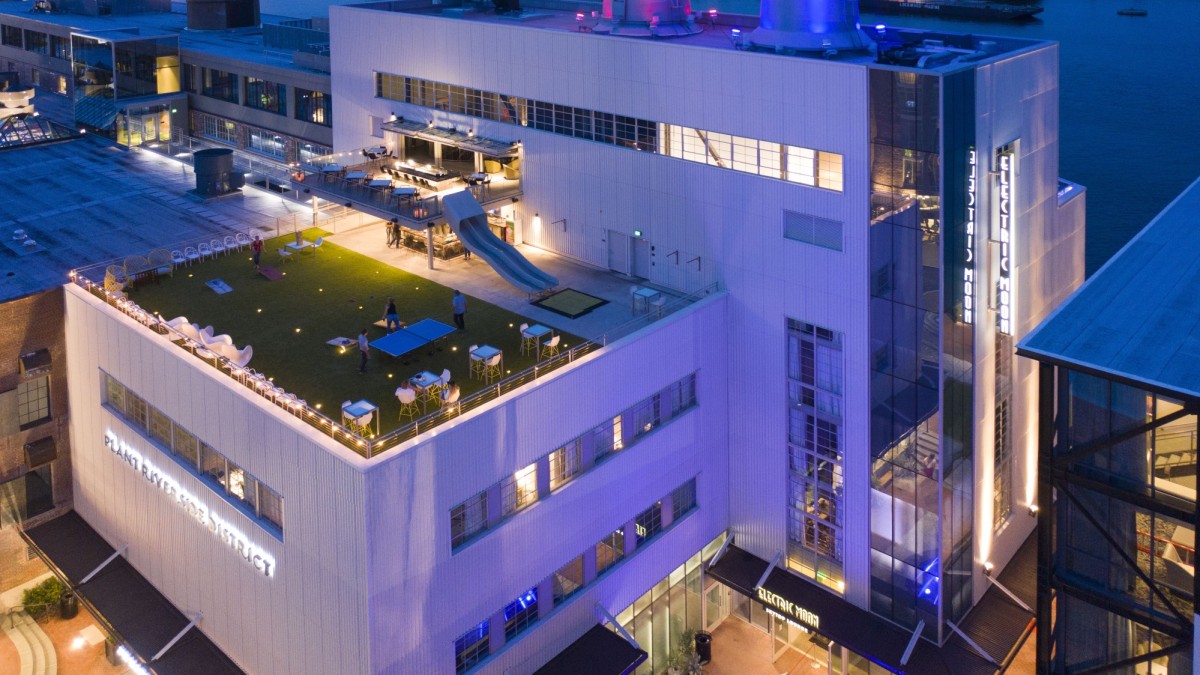 Down By the Riverside
River Street is known to transform in the evening. As the stars reflectively shine like diamonds across the water and the smokestacks of Plant Riverside light up the sky, this landmark district becomes an entertainment powerhouse. Head for the roof at Plant Riverside District's Electric Moon Skytop Lounge + District Live, a pulsating, energized vibe where the drinks and live music will set a spark to your dancing shoes. Fist pumps up! Myrtle & Rose Rooftop Garden is a botanical wonderland inspired by classical mythology where the menu items and fragrant libations symbolize love, romance and femininity.
Of course, it's hard to resist the ever-welcoming charm of Wet Willies on River Street. The aesthetic brick walls, hype crowd and master mixologists will make for a night of memorable debauchery. Let's not forget to mention a rainbow of more than 18 flavors of frozen daiquiris. Cheers to that!
To sum it all up, it comes down to this; in Savannah, we love the nightlife and we like to boogie. With various entertainment options like this, it would be difficult not to find something that you and a friend or group would enjoy.