---
Article
Get in Touch with Nature at Oatland Island Wildlife Center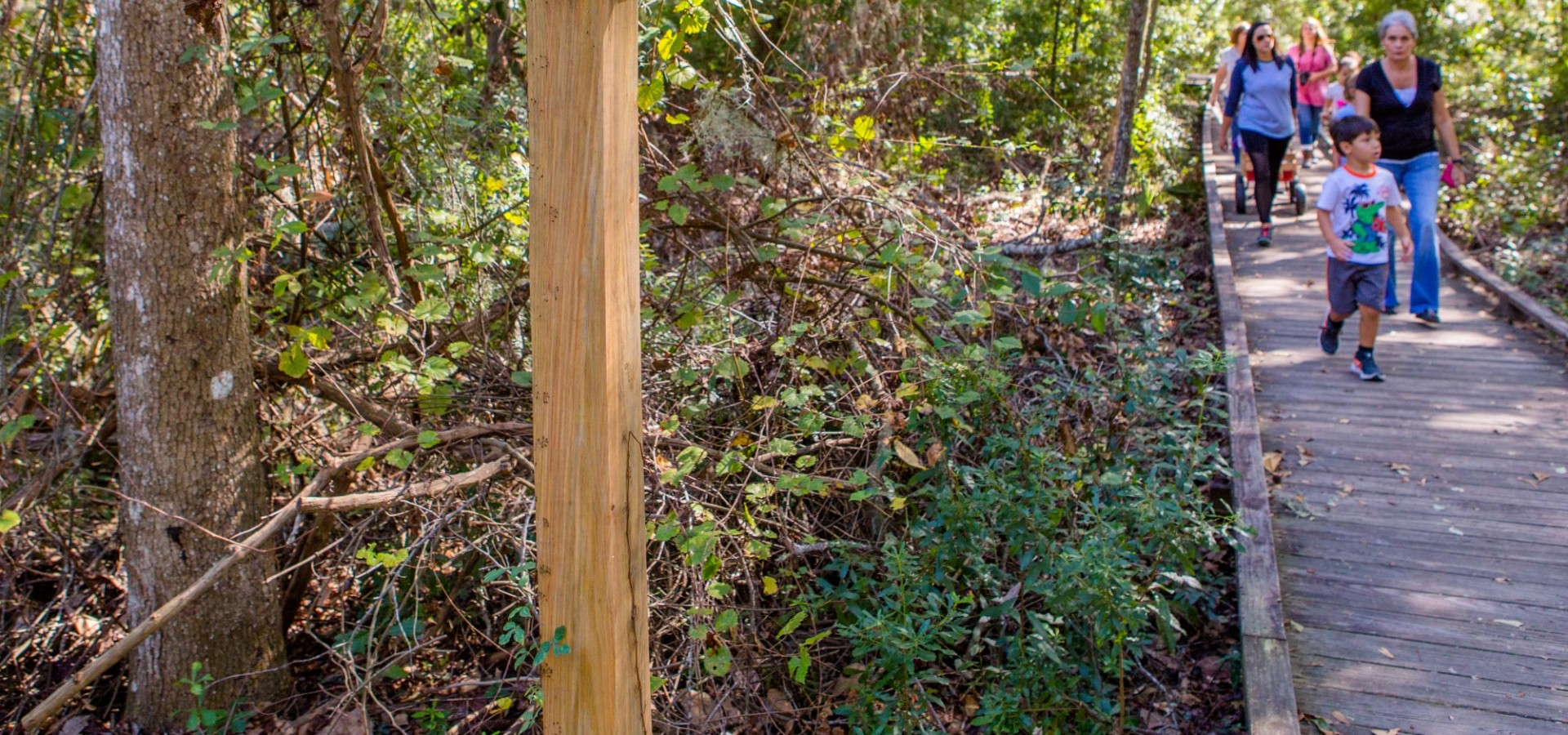 Despite what the hustle-and-bustle of Savannah's thriving downtown area might lead you to believe, the charm of our city doesn't end with the cityscape. The sheer volume of attractions located just minutes from downtown lures tourists. Whether you're on your way to Tybee or are simply cruising around the area, you might find yourself on one of Savannah's surrounding lesser-known islands. Just off Island Expressway is Oatland Island Wildlife Center, an animal and nature oasis tucked away in Spanish moss and the beautiful marsh.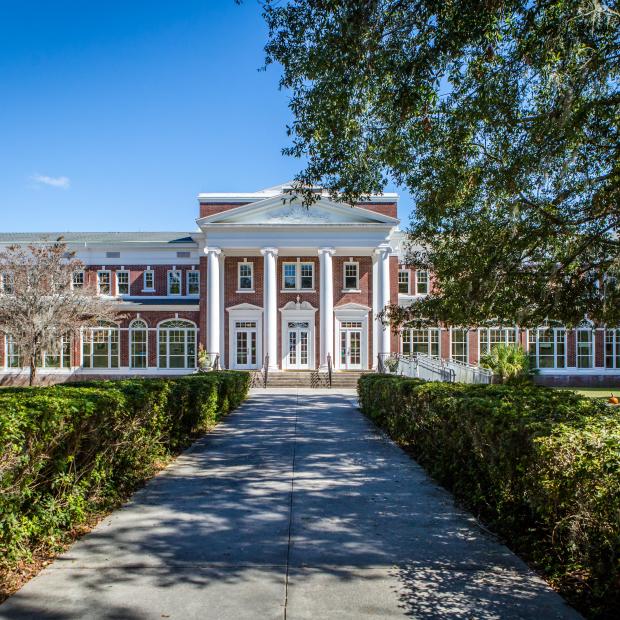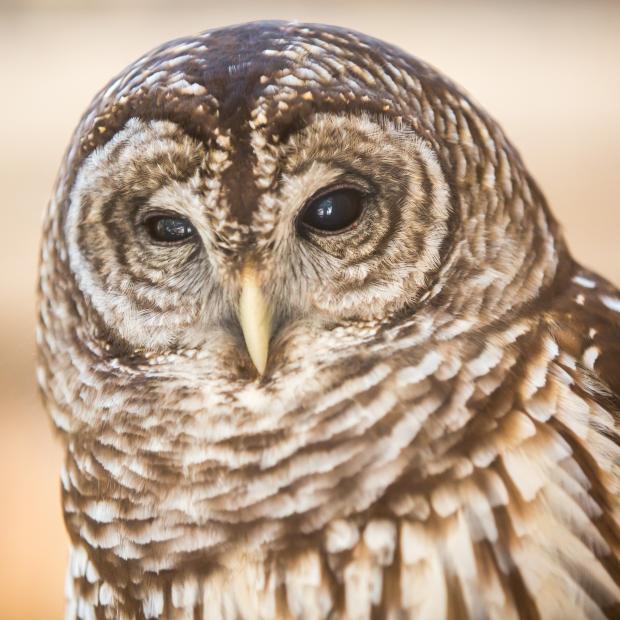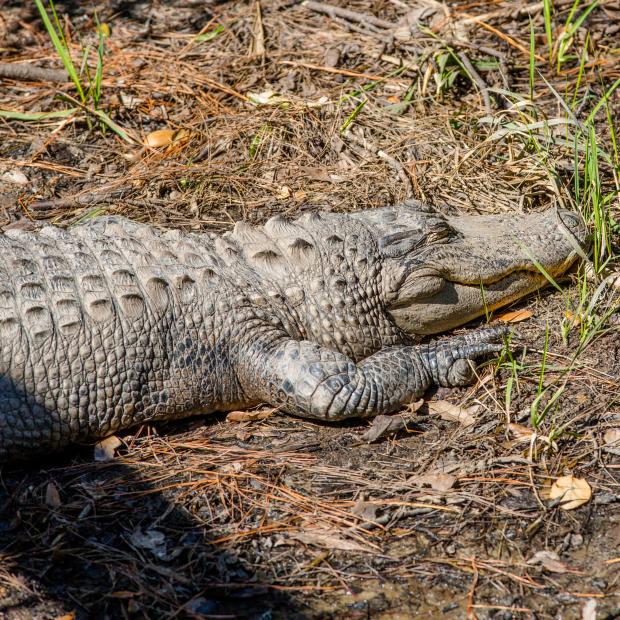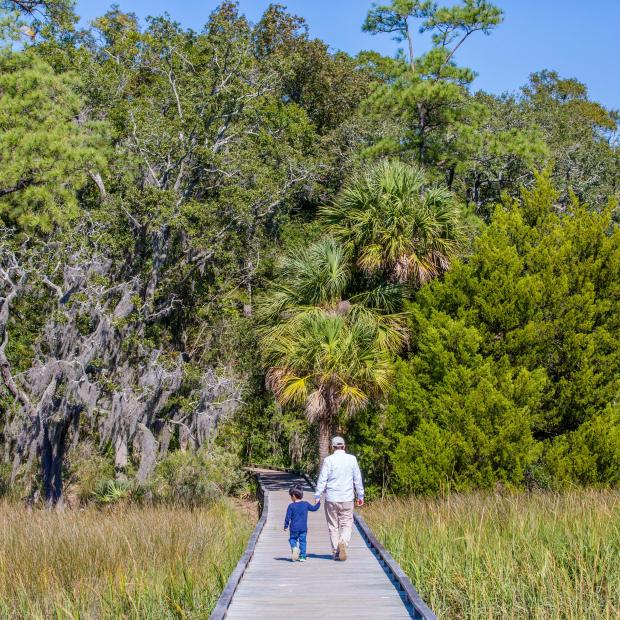 After traveling down a windy road, you'll eventually be greeted by gates and ushered inside the grounds. The parking lot sits adjacent to sprawling marsh. It's impossible to tell that you're less than five miles east of Historic Downtown. The welcome center is a towering estate; built during the late 18th century, this building was once a retirement home for railroad workers.  
This unit of the Savannah-Chatham County public school system opened in 1973 with the mission of providing their guests with experiences and education that would allow them to make stronger connections to the natural world around them. With the dedication to being open almost every single day (minus a few holidays), Oatland Island will be ready for you to explore, no matter when you're visiting Savannah. 
Oatland Island is dedicated to children, families and education in general. Over 20,000 students spend a school day learning from this facility each year! The award-winning programs at Oatland include marsh ecology boat programs to over 40 hands-on opportunities (all of which have been tailored to satisfy the current Georgia Performance Standards). The staff is well-trained and knowledgeable, and the programs are easily modified to fit the age/grade of the students. They even offer a Toddler Tuesday, a fun program designed to introduce nature through activities, crafts, walks and safe animal encounters.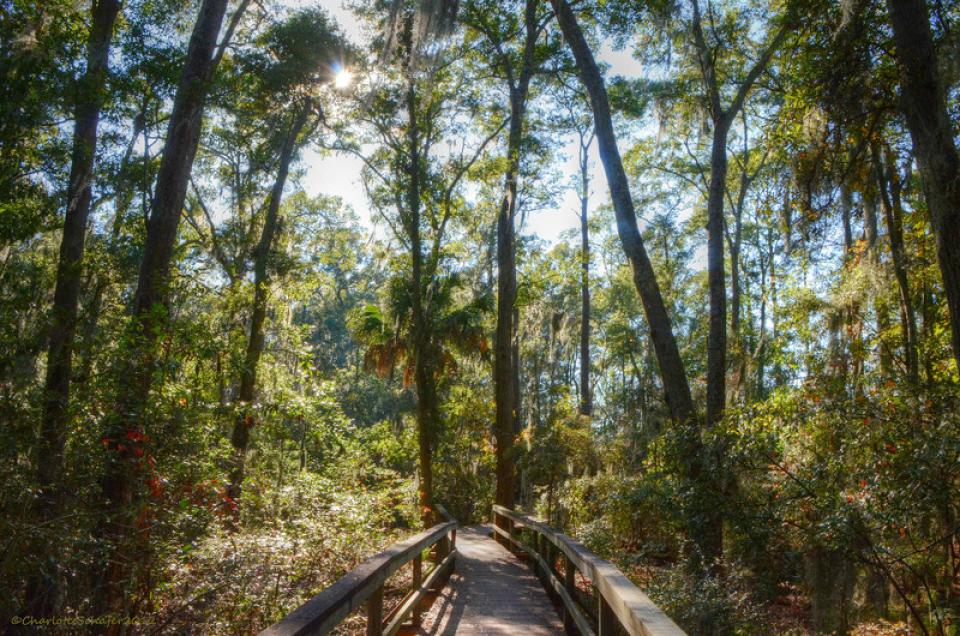 However, you don't have to be a student to enjoy Oatland! This family-friendly facility sits on approximately 175 acres. Somehow, Oatland manages to house over 150 animals from 50 different species. The two-mile natural trail loop includes a few natural habitats, like their "Wolf Wilderness" with armadillos and flying squirrels. There's also a "Birds of Prey" feature and a "Georgia Farm" exhibit that houses cows, sheep, goats and other farm creatures. These are only a few of the habitats that Oatland Island has created for their animals.
In addition to their education programs, summer camps and general daily operations, Oatland hosts a variety of events throughout the year. Halloween Hike, the center's most important fundraiser of the year, is perfect for even the youngest of trick-or-treaters. This event transforms the hiking trails around the facility into a Halloween family fun night. Another fall favorite is the Harvest Festival & Cane Grinding, where the agricultural traditions of the 1800's come alive in the present day. Watch as cane is boiled into syrup and apple butter is churned. There's even hay rides! In the spring, there's the Fairy & Gnome Festival. Targeted for the littlest ones in the family, the event has scavenger hunts through their fairy-filled trails, games and a fairy-home-building contest.