Discover Our City On Two Wheels: A Guide to Cycling in Savannah
By Brittany Howard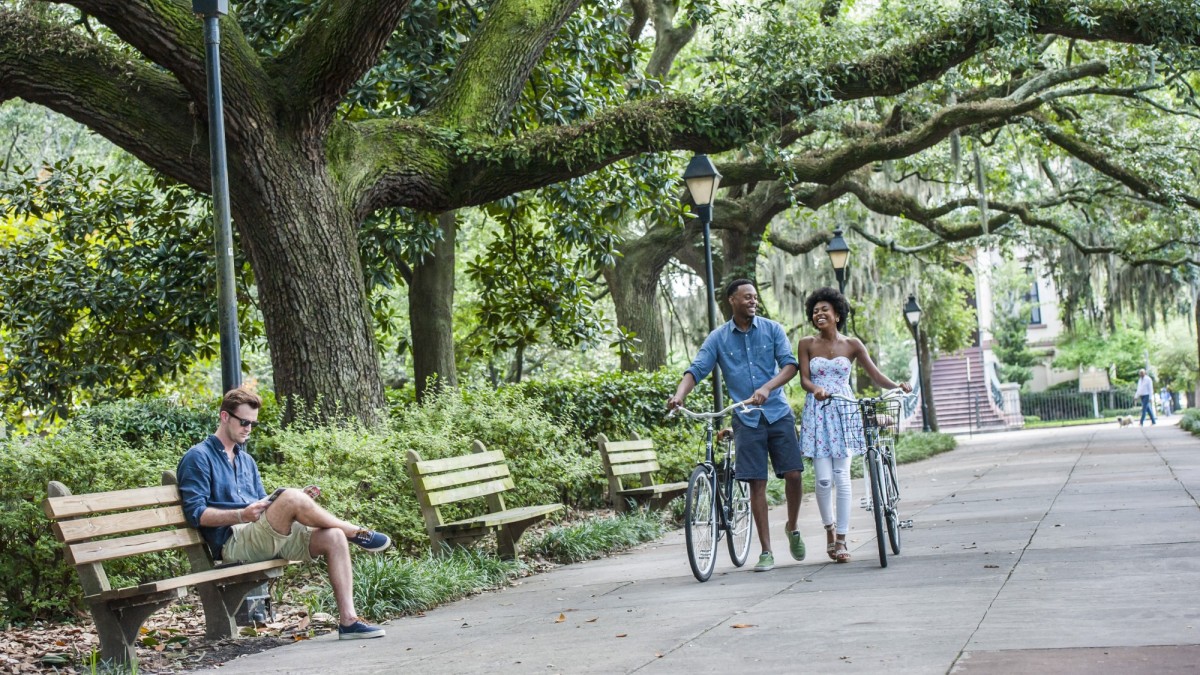 If you're an avid cyclist or just looking for a fun and healthy way to explore Savannah, Georgia, you're in luck! Savannah boasts numerous bike paths and trails, making it an excellent place for leisure or more strenuous adventure. Allow us to convince you why Savannah is a city perfect for cycling, with its balanced terrain, favorable climate and breathtaking scenery. 
In this guide, we'll explore everything you need to know about cycling in Savannah, including the best routes, safety tips, and bike rental options during your visit to our city.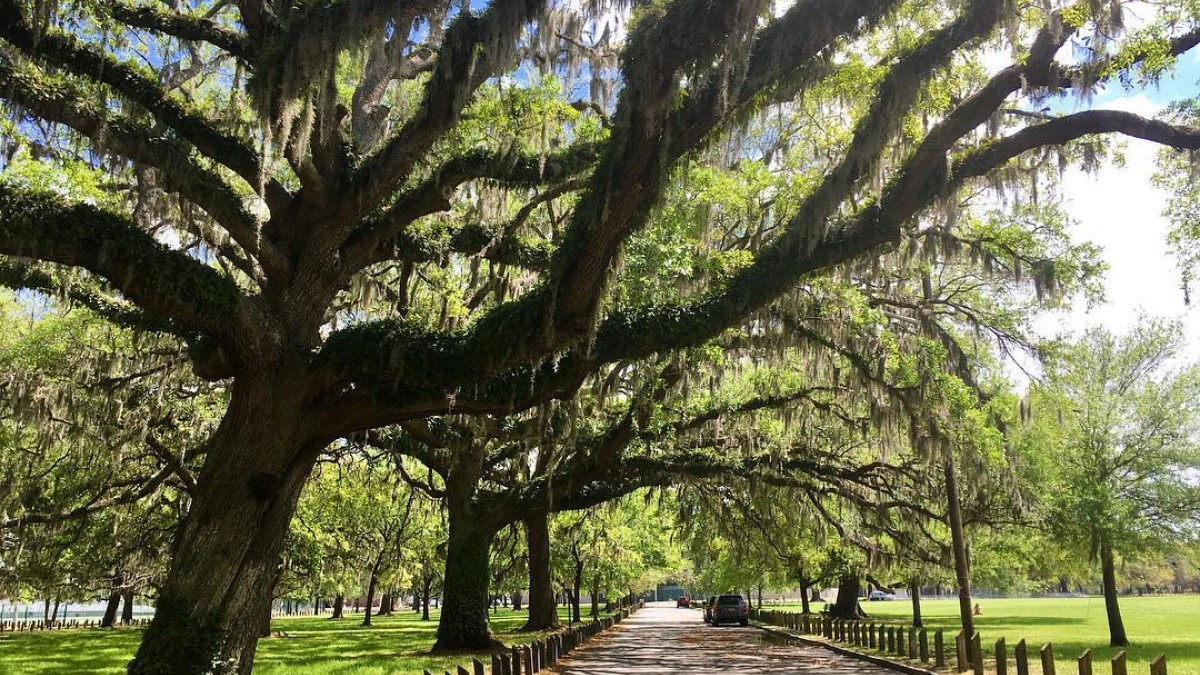 Best Routes for Cycling in Savannah 
Savannah is home to many beautiful cycling routes, each offering a unique experience. Here are some of the best routes to explore: 
1. Historic Landmark District: This route takes you through Savannah's charming historic district, where stunning architecture, beautiful parks, and historic landmarks surround you. This route is perfect for those who want to experience Savannah's rich history and culture, incredible dining scene and convenient walkability while your ride is in park. 
2. Wormsloe State Historic Site: Go off the beaten path through Wormsloe Historic Site. This must-see destination is for anyone interested in history and nature and boasts a stunning avenue lined with centuries-old oak trees. The site is famous for its colonial-era architecture and is home to a museum dedicated to the area's history. Visitors can also explore the nature trails and take in the breathtaking views of the marshes and rivers surrounding the site. This beautiful area is sure to leave a lasting impression.
3. Skidaway Island State Park: This route through Skidaway Island State Park is where you can see beautiful marshes, forests, and wildlife. This path is perfect for those who want to enjoy nature and escape the city. 
4. Bonaventure Cemetery: This route takes you through the famous Bonaventure Cemetery, known for its beautiful sculptures and historic graves. This route is ideal for those seeking mystery, spirited encounters and a unique and memorable cycling venture. 
5. Daffin Park: An encircled 1.5-mile paved sidewalk and rubberized trail awaits you in Daffin Park. The park features beautiful green spaces, playgrounds, Grayson Stadium (home to the Savannah Bananas), and walking trails. Additionally, a large pond is perfect for fishing or just relaxing. Daffin Park also hosts various events throughout the year, such as sports games, concerts and festivals.
Discover more of our city's walking and bike paths here.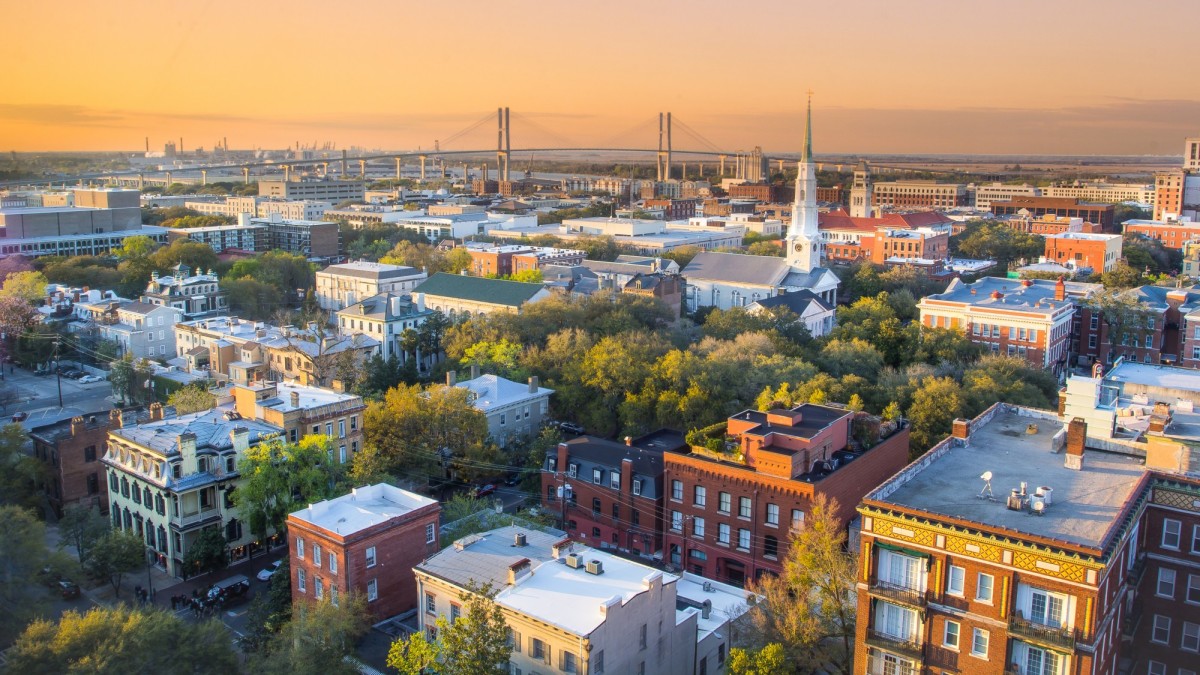 Safety Tips for Cycling in Savannah 
While cycling in Savannah is generally safe, taking precautions is always essential to ensure your protection. Here are some tips to keep in mind: 
1. Wear a helmet: A helmet is an essential piece of safety equipment that can protect you from head injuries in case of a fall or accident. 
2. Use lights: If you plan to cycle at night or in low-light conditions, make sure to use lights on your bike to increase your visibility to others. 
3. Follow traffic rules: Always obey traffic laws and signals, and use hand signals to indicate your turns and stops. 
4. Stay within dedicated bike lanes: We encourage you to ride your bike safely in the same direction as traffic on the roadway and utilize sidewalks only if under 12.
5. Stay alert: Keep your eyes and ears open for any potential hazards, such as cars, pedestrians, or other fellow cyclists.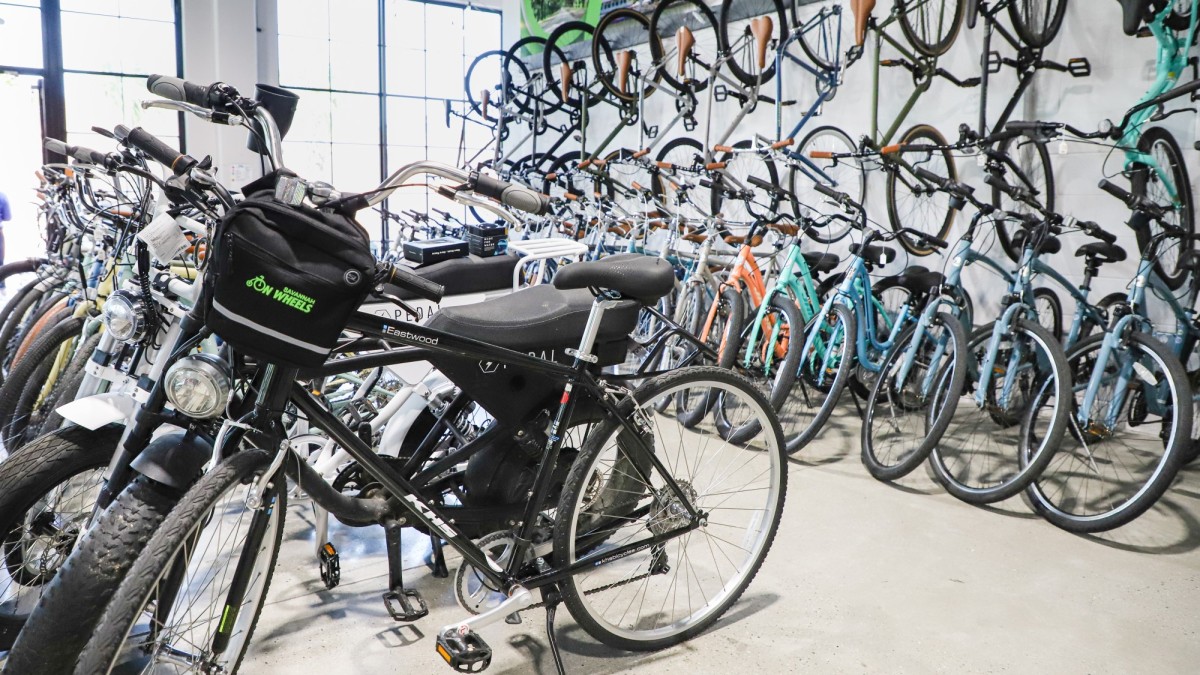 Bike Rental Options for Cycling in Savannah 
If you don't have your own bike, don't worry! Savannah offers bike rental options to suit your needs. Here are some of the best bike rental options in Savannah and our local beach town, Tybee Island: 
1. Savannah on Wheels: This locally owned and operated bike rental shop offers a wide variety of bikes for all ages and skill levels, including road bikes, tandem bikes, mountain bikes, and cruisers. Their staff will welcome you like family and help you find the ideal bike for your needs. They also provide informative and entertaining guided tours as well as bike deliveries. 
2. Savannah Bike Tours: This bike shop provides guided bike tours of the beautiful city of Savannah. Their tours are designed to give visitors an up-close and personal look at some of the city's most famous landmarks and hidden gems. With experienced and knowledgeable guides, guests can explore Savannah's historic district, waterfront, and other attractions on two wheels. Whether you're a seasoned cyclist or a first-time rider, Savannah Bike Tours offers a fun and unique way to see the city.
3. Tybee Island Bike Rentals: They offer a variety of bikes for rent, including beach cruisers, tandems, and kids' bikes. The rental process is easy and affordable, and the staff is friendly and knowledgeable about the area. Many visitors to Tybee Island enjoy exploring the island on a bike, and renting from Tybee Island Bike Rentals is a great way to do it!
4. TIMS Bikes, Beach & Disc Golf: Tybee Island's fantastic outdoor gear company. They offer excellent services and activities for anyone looking to enjoy the great outdoors. From biking and hiking to disc golf and beach games, there's something for everyone at TIMS Bikes, Beach & Disc Golf. Their staff is incredibly knowledgeable and friendly, and they go above and beyond to ensure every guest has a great time. Explore their inventory of adult and youth bikes. Complete your rental with the necessary equipment, including child tagalong, carriers and more.
Exploring Savannah through cycling is a delightful and beneficial way to experience the city's vibrant energy and picturesque landscapes. Savannah is a relatively small city, making getting around on two wheels easy. Our city's many bike-friendly businesses, bike lanes, and bike parking make it an ideal place for cyclists to ride.