Why The Olde Pink House is Pink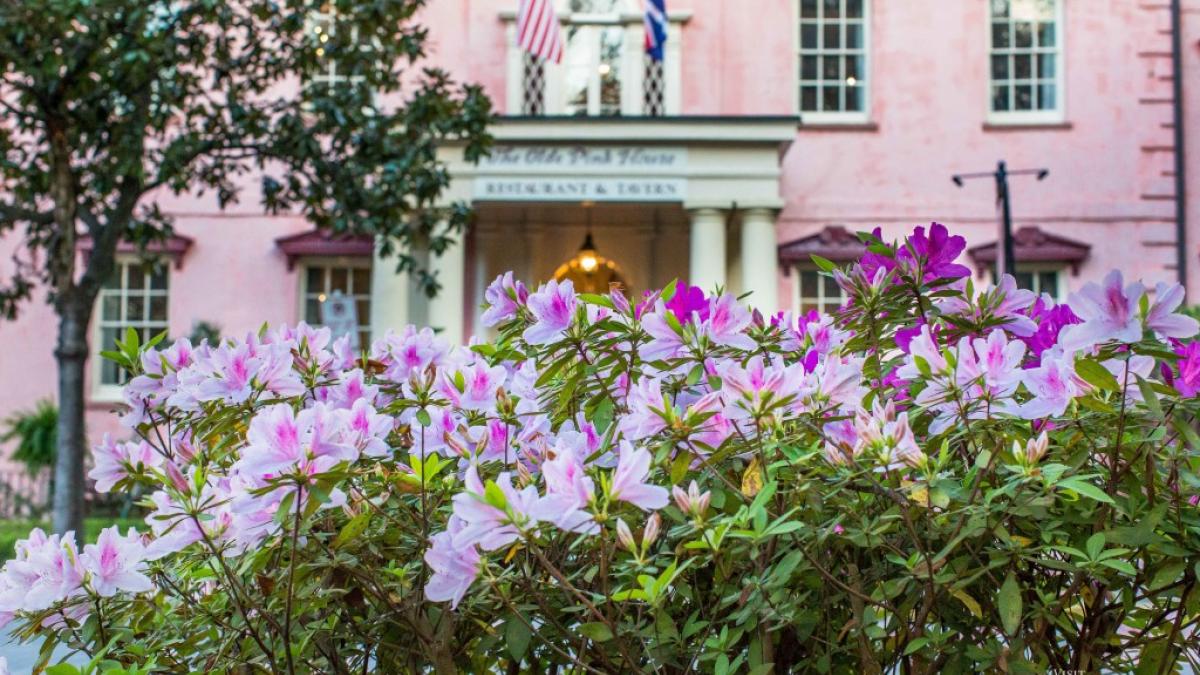 The Olde Pink House is one of Savannah's finest dining establishments, offering new Southern cuisine in a sophisticated, yet casual setting. The Olde Pink House is known for specialties like Grilled Pork Tenderloin with Bourbon Molasses, Crispy Scored Flounder with Apricot Shallot Sauce, and Corn Bread Fried Oysters.
Aside from its famous dishes, locals and visitors are also drawn to The Olde Pink House's incredible architecture and décor, including the restaurant's beautiful, quirky color: Pink!  
The Olde Pink House's pink color isn't a new development – it's been part of the restaurant's signature décor for almost 100 years. But the story behind the color is more elaborate than just a standard paint job, so the story can't be explained without diving into the restaurant's history.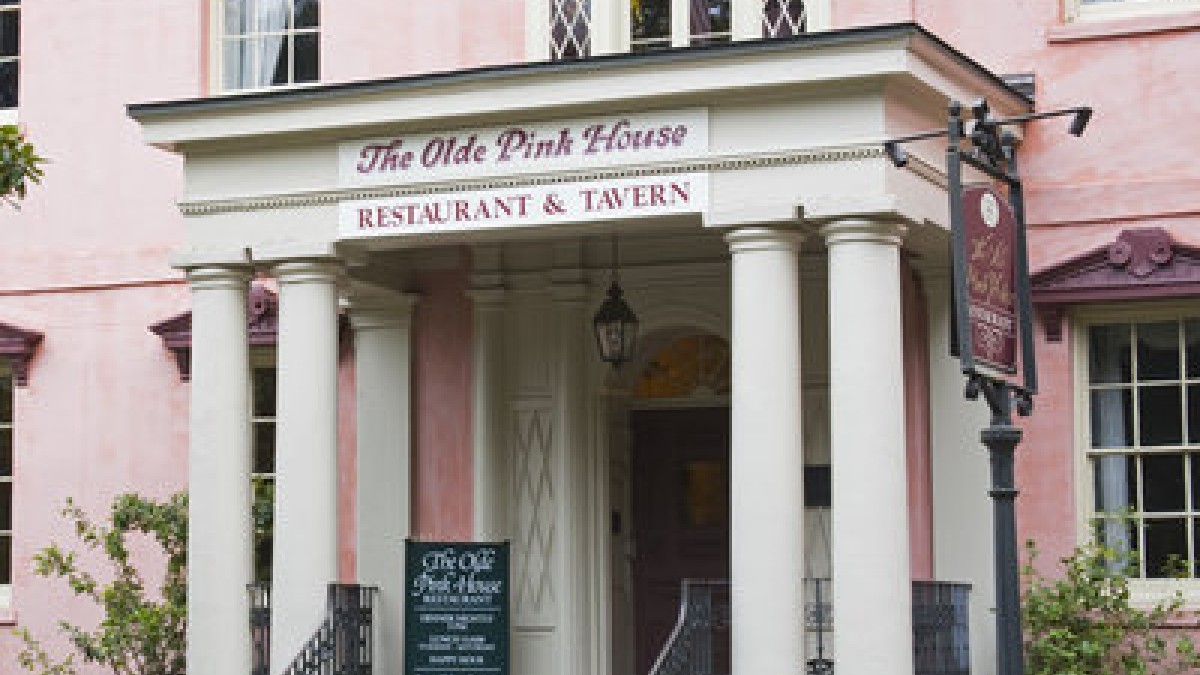 In 1771, a man named James Habersham Jr. began construction an elaborate mansion. While it is common even today to experience delays in a new home's construction, James experienced a rather unusual homeowner setback.



The mansion's main structure was made of red bricks, which were then completely covered with white plaster. Perhaps the quality of bricks or the plaster job itself weren't very good, because the red bricks would bleed through the white plaster, turning the mansion a shade of pink.



Habersham worried that the pink colored mansion would make him the entertainment of the neighborhood, which he did not want. His solution: When the pink color bleeds through, cover it with white paint. 



Eventually, descendants of Habersham sold the mansion, which saw many different owners over the years. Throughout those years, all who had lived there continued to paint white over the frustrating pink hue.



But in the 1920s, a woman bought the mansion to open a tea room, and decided to go with the flow – she painted the entire mansion pink. Since then, the mansion has been known for its trademark color.