Profile
The Olde Pink House
23 Abercorn St., Savannah, GA 31401
Located in Historic Landmark District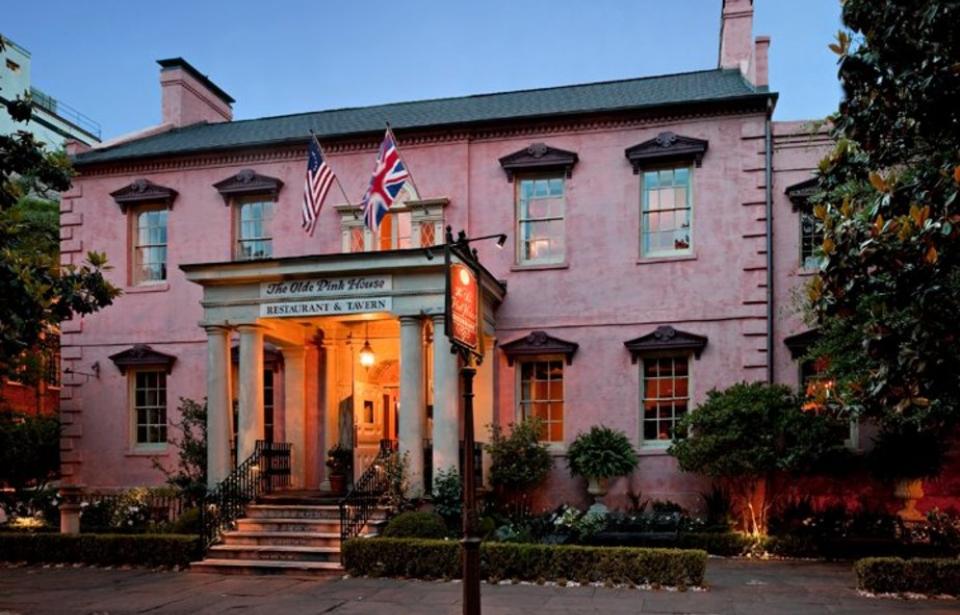 Restaurants / Bars / Desserts / Good for Groups / Restaurants w/ Meeting Space / Restaurants w/ Wedding Space
Info & Amenities
We specialize in memorable dining experiences ranging from a quaint table for 2 in the Planters Tavern "Wine Vault", to a party of 400 guests reserving the entire mansion.
Services Offered
To-Go Services
Dine-In Available
Service Type
Cuisine
American
Desserts
Fine Dining
Seafood
Southern
Reviews
TripAdvisor® Reviews
TripAdvisor Traveler Rating
R6062DZkarens | May 29, 2023
"Over-priced"
Definitely did not live up to its reputation. The food was diner quality with fine dining prices. If you do go the chicken pot pie seemed to be the winner.
390gailb | May 27, 2023
"Pink House doesn't disappoint!"
We had a 7:00 reservation and were seated within 10 minutes of arrival. We were escorted to seating in the ballroom. On our last visit we were in one of the smaller dining rooms. My husband had...
calvin m | May 27, 2023
"DISAPPOINTED"
Checked in early. Table not ready so was escorted to seating area. Waited 15-20 mins. Hostess had forgot to seat us. Got a small dining area near kitchen area. It was very noisy & smelly due to staff...