5 Fun Facts About the Forsyth Park Fountain
By Larissa Allen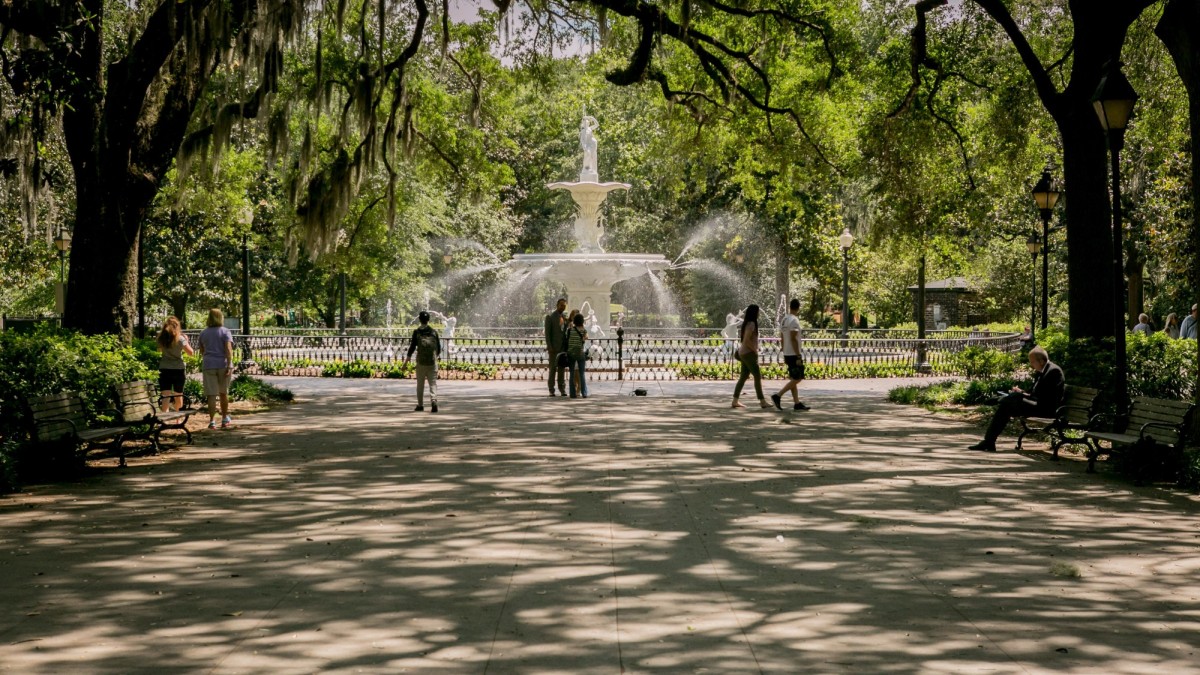 Forsyth Park is the ultimate gathering spot for Savannah's locals and visitors alike. At the park you'll find tennis and basketball courts, grassy fields, scenic wheelchair friendly walking paths, an amphitheater, a Fragrant Garden for the blind and a quaint cafe. But when most people think of the park, the Forsyth Park fountain comes to mind.
The beautiful Forsyth Park fountain is one of Savannah's most well-known icons. Located on the north end of the park, the fountain is one of the most photographed places in Savannah. Because of the fountain's beauty and romantic aura, it is often the site of proposals, engagement photo shoots and weddings.
Lush greenery and Spanish moss-draped live oaks surround the perimeter of the fountain, as well as many park benches, so travelers and locals can sit back, relax and take in the fountain's majestic charm. Though beautiful, the fountain has a quirky history! Here are a few fun facts about Forsyth Park's fountain.
The fountain has aged extremely well – it's over 150 years old! That's right. The fountain was erected in 1858.
Forsyth Park was designed after the French ideal of having a central public garden, and the fountain is said to be the garden's centerpiece (although it isn't at the center of the park).
However beautiful, the fountain is not unique. It was ordered from a catalogue!
Other cities fancied the catalogue spread, too. Similar fountains exist in New York, Peru and France.
The Forsyth Park fountain always celebrates in style. Every St. Patrick's Day, the fountain's water is dyed green!