---
List
Outdoor Restaurants on Tybee Island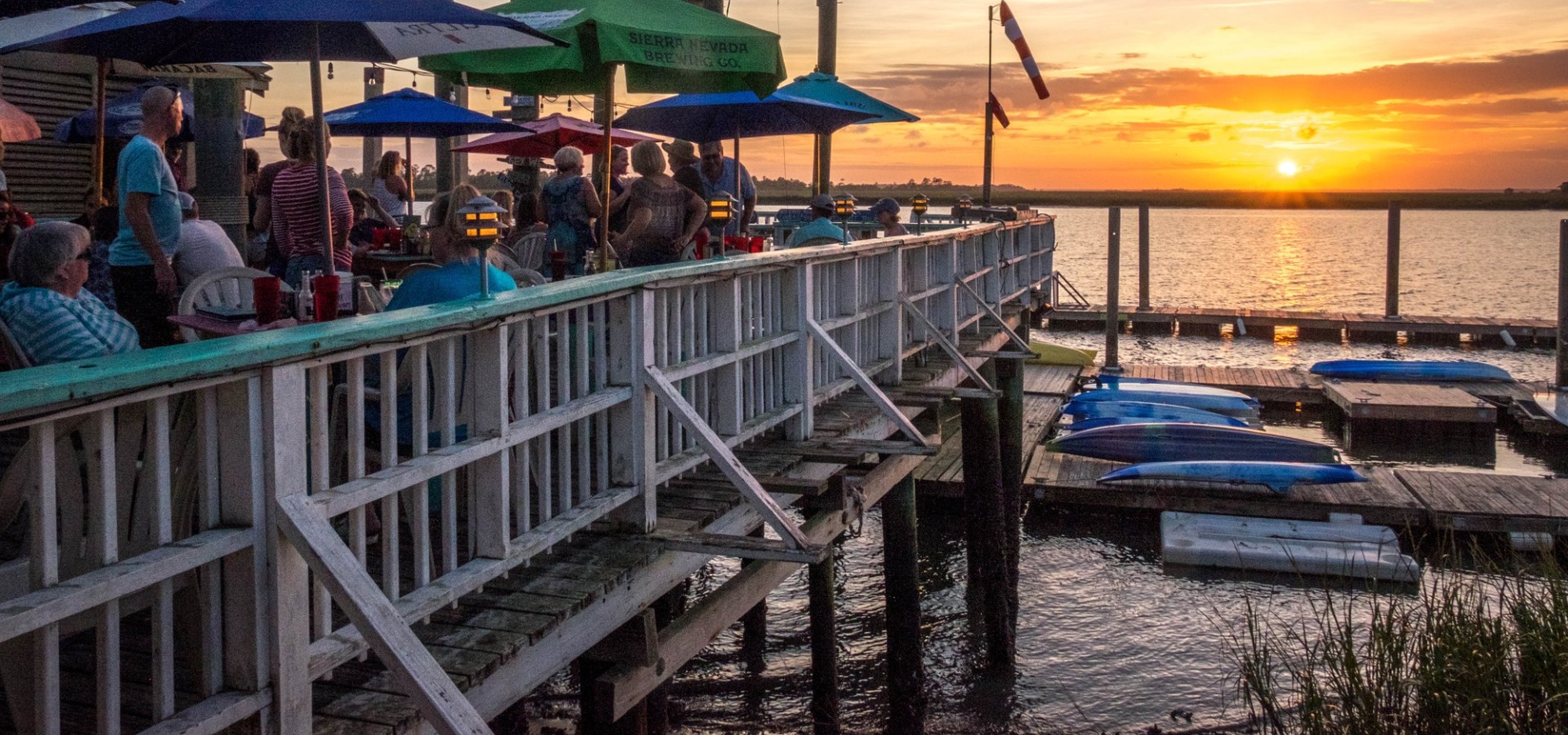 Tybee Island, Savannah's Beach, is known for its coastal fare, like wild Georgia shrimp and oysters, and there's nowhere better to taste these local products than with a view of the place it was caught. So, hop in the car and pull up a chair for unbeatable views at these fantastic outdoor restaurants on Tybee Island.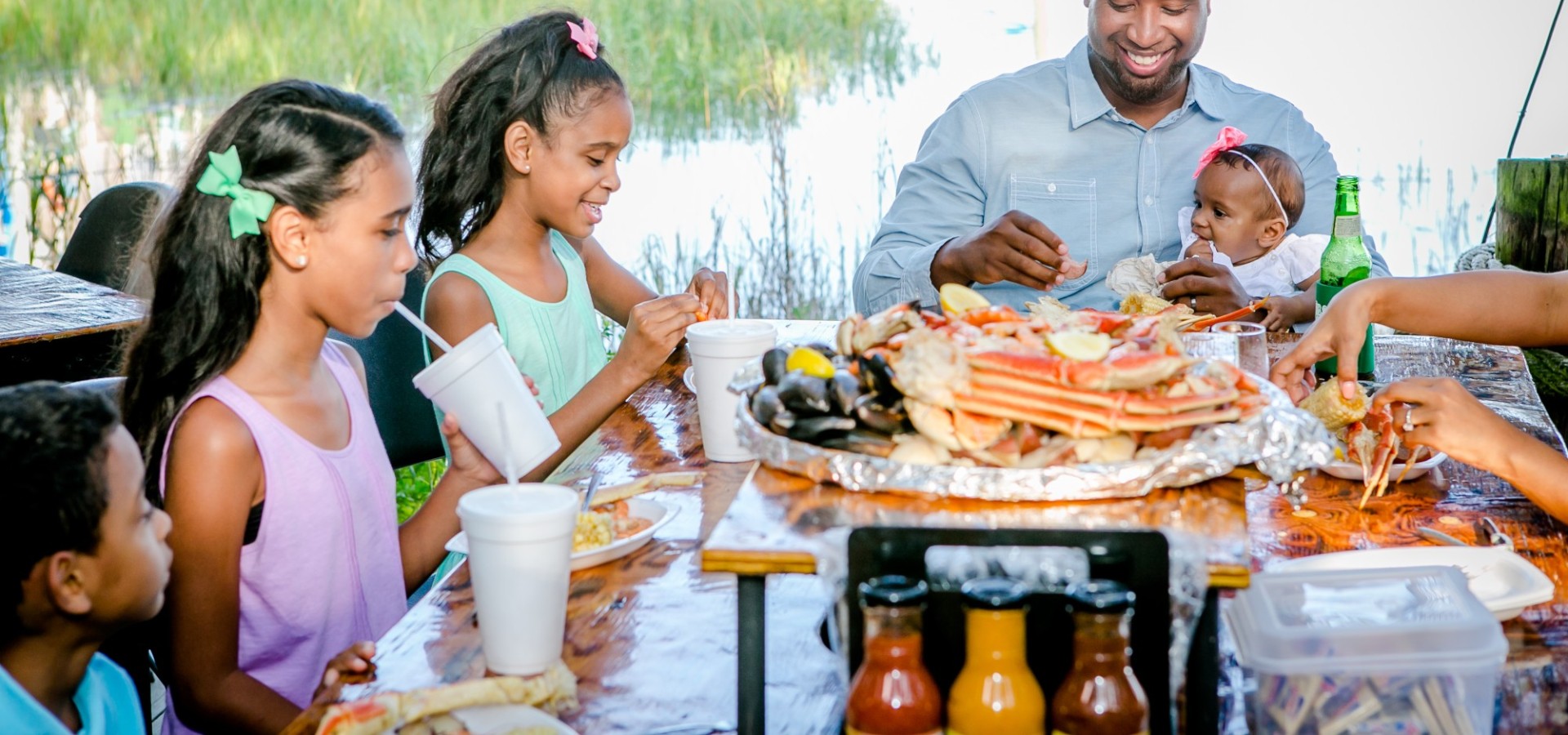 The Original Crab Shack on Tybee Island.
Known around town as an institute on Tybee Island, The Crab Shack is a dining experience unlike any other! With a huge patio overlooking Tybee's marshlands, visitors can order heaping trays of low country boil in a casual dining setting. Their slogan, "Where the elite eat in their bare feet," couldn't be more accurate when you glance around their indoor or outdoor dining areas.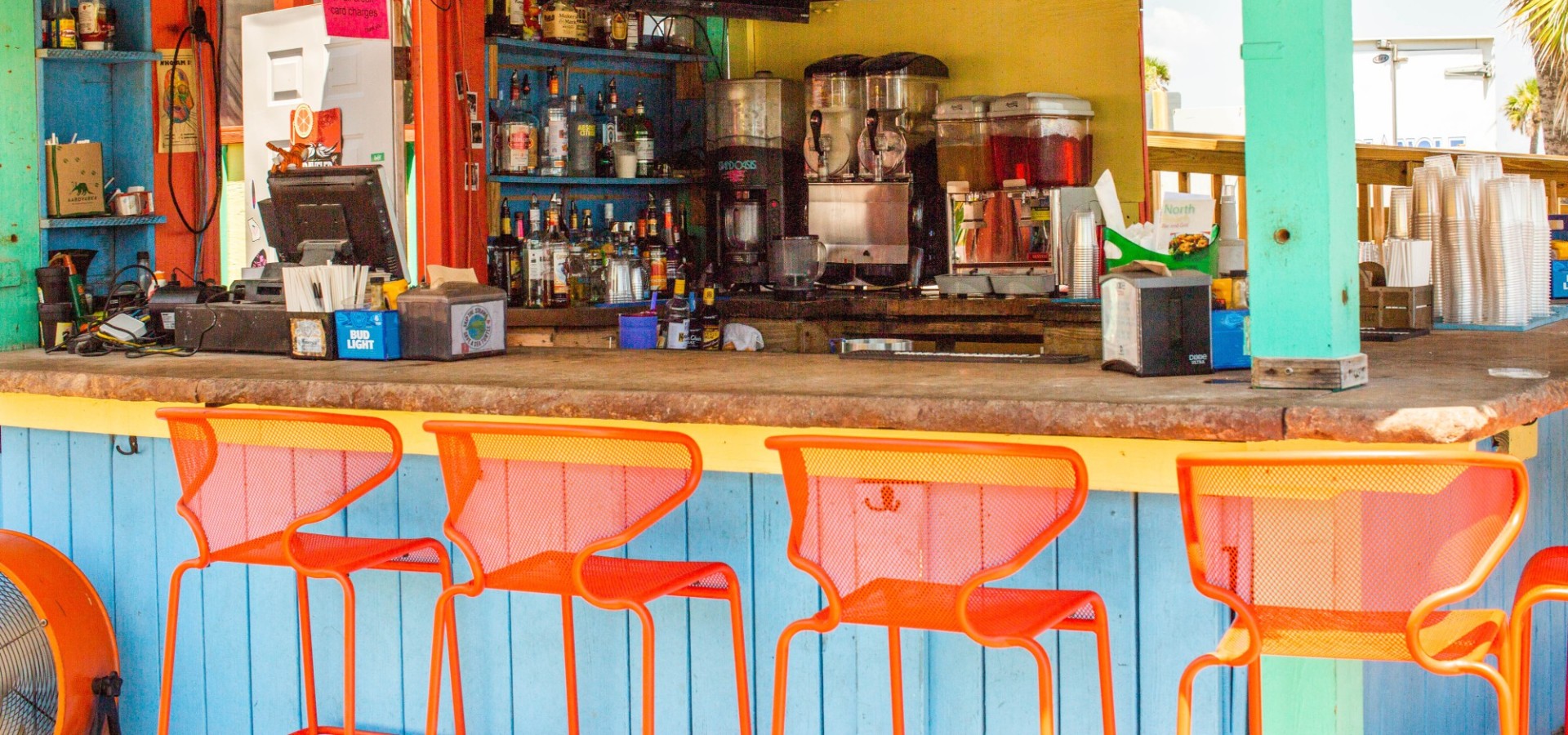 Tybee Island's North Beach Bar and Grill
02
North Beach Bar & Grill
Nestled under the shadow of the Tybee Island Lighthouse, North Beach Bar & Grill is an island dining gem. Just steps from the sand of Tybee's North Beach, where you'll spot dolphins riding the waves and keepsake shells under your feet, this quaint beachside shack will transport you to a Caribbean getaway. Eclectic décor inside opens to a new, large covered patio – perfect for beachwear and sandy feet. Stop by there in the evenings for live music to accompany their mouth-watering Caribbean-inspired dishes and their $2 Red Stripe beer specials.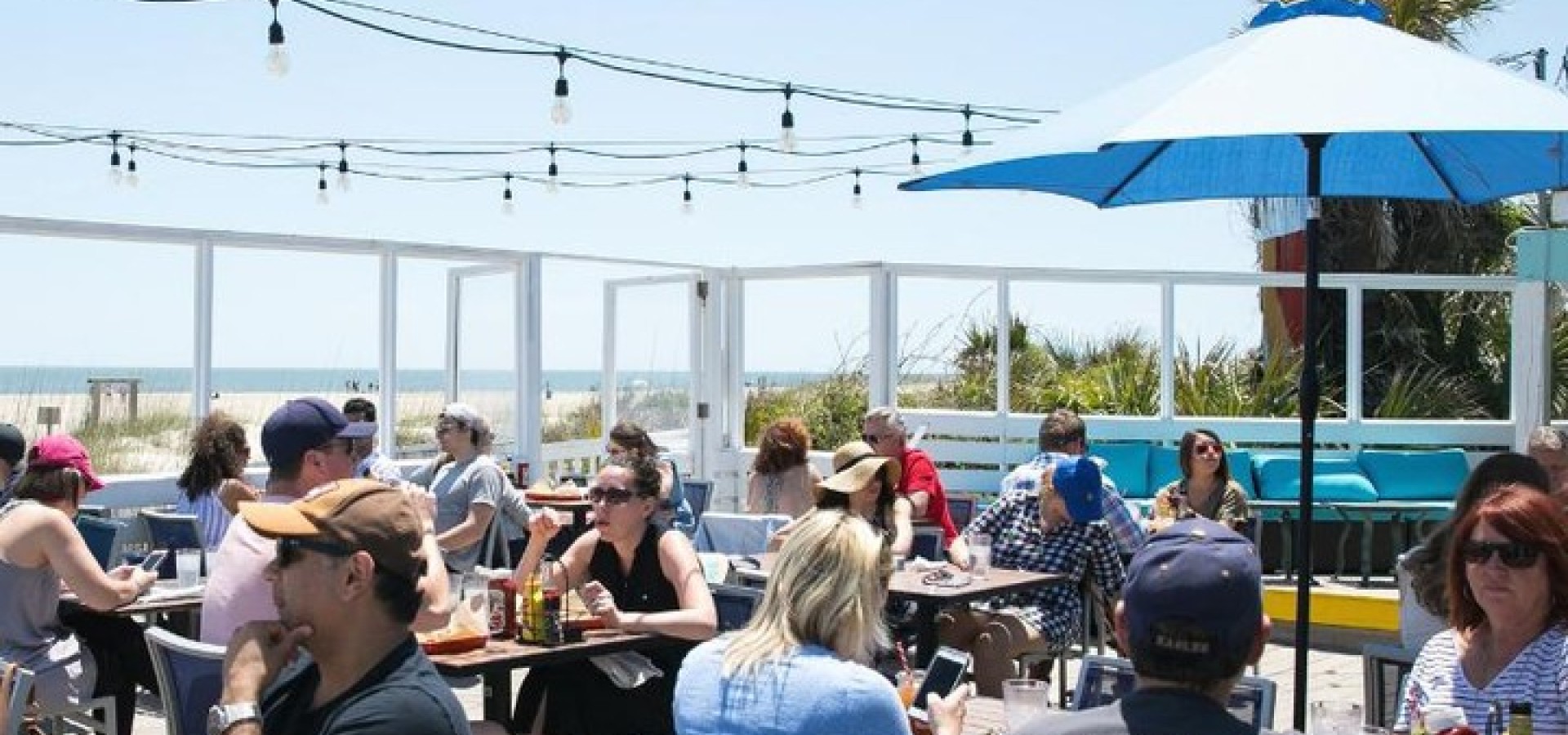 Photo courtesy of The Deck Beachbar & Kitchen.
03
The Deck Beachbar & Kitchen
As Tybee's only absolute beachfront restaurant, visitors of The Deck Beach Bar & Kitchen can walk from deck to sand in a matter of a few steps. Dine on island dishes while sipping creative cocktails under the Tybee sunshine on the open-air deck of this relaxed eatery.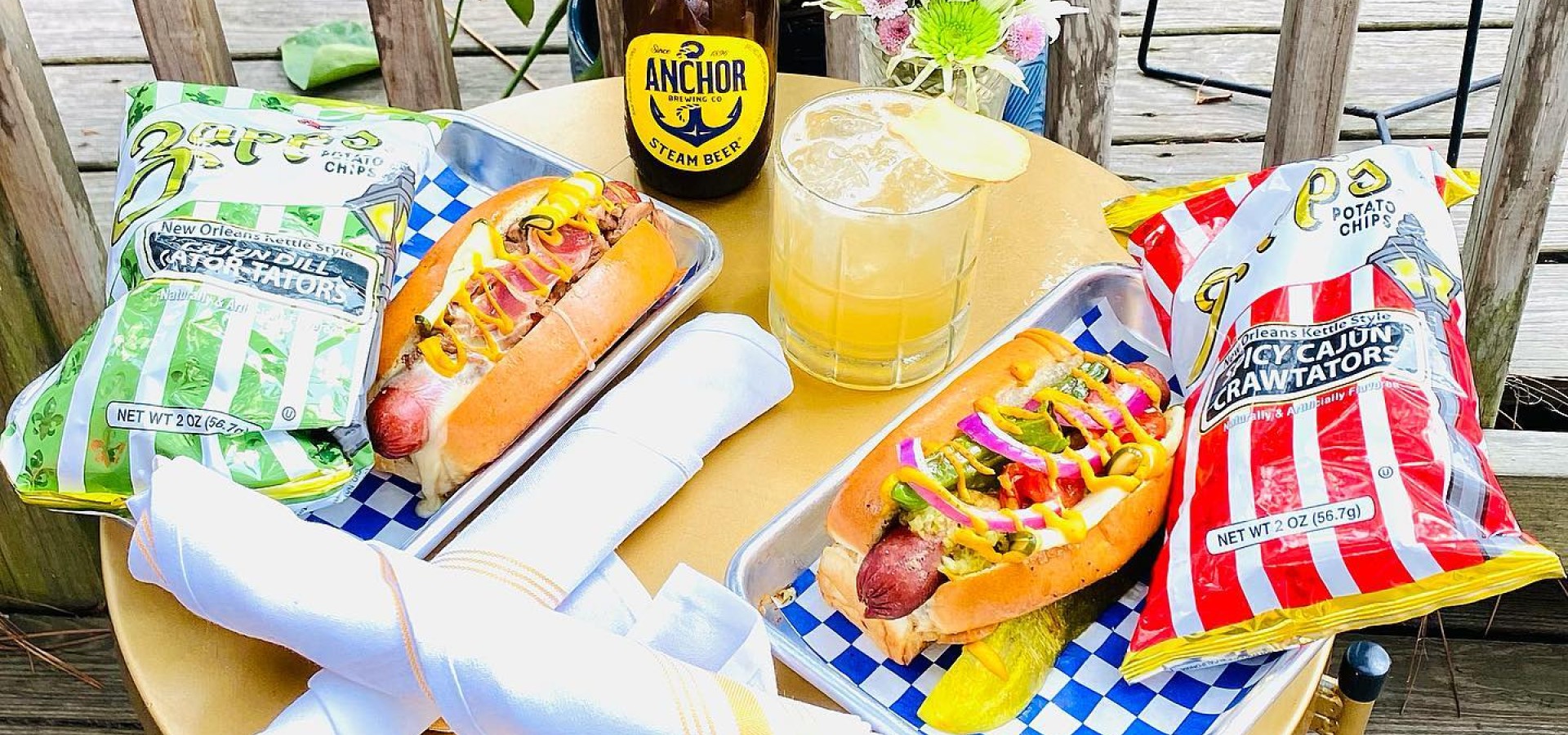 Photo courtesy of Sea Wolf Tybee Facebook page
The new kid on the block is serving up specialty wagyu beef and plant based hot dogs, freshly-shucked oysters and hand-crafted cocktails at Sea Wolf Tybee. Their cozy and eclectic vibe mixed with island living is an ideal spot for outdoor dining. Enjoy meat or vegan options such as Kobe beef dogs or hummus along with ocean breezes in this new favored local watering hole.  Relax on the outdoor patio with a cold beer or craft cocktail in this coastal oasis.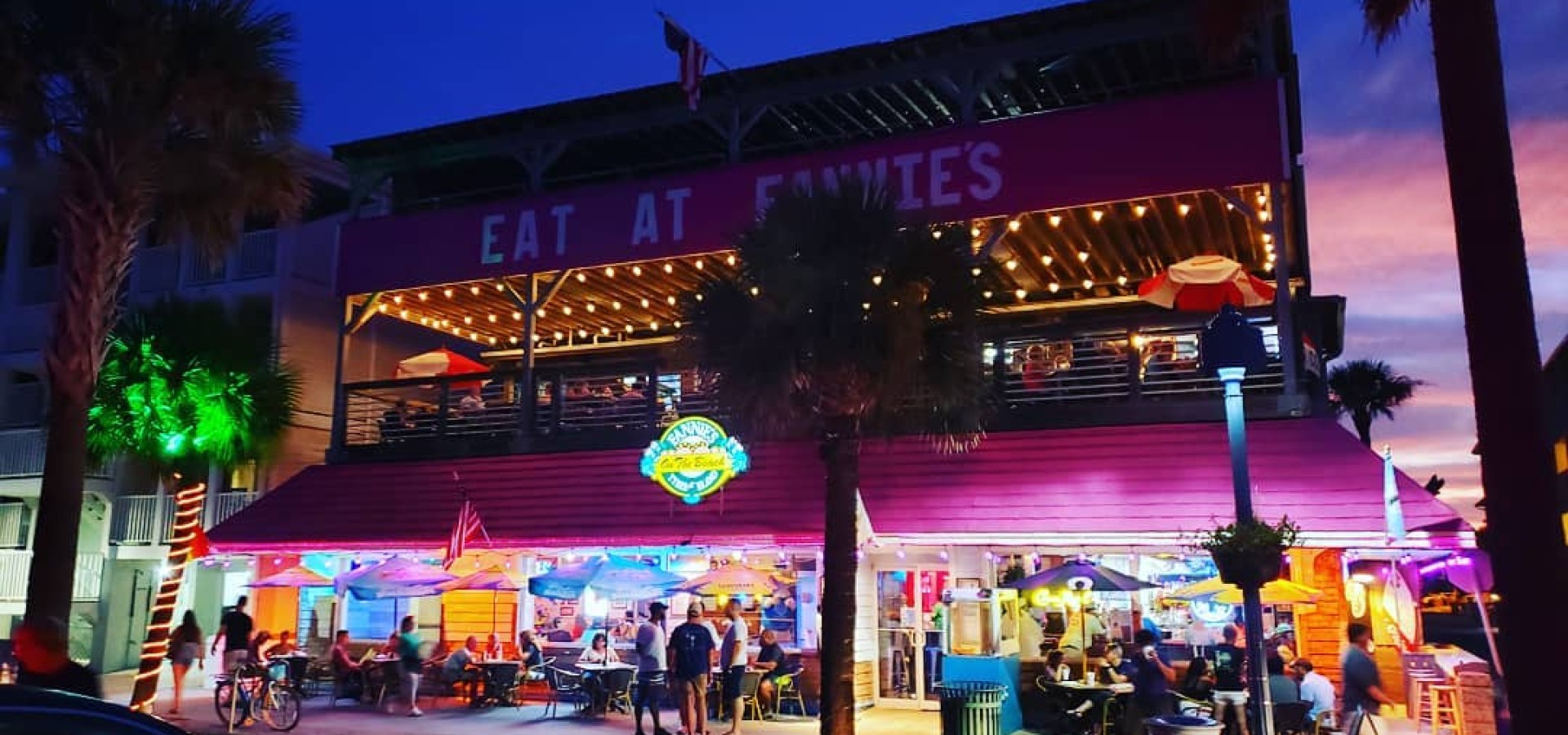 Photo courtesy of @lauraavenue via Instagram.
Tybee Island is known for its funky eateries and Fannie's on the Beach is no exception. Dine street side at their outdoor tables on the bustling sidewalk or head upstairs to their expansive two-story patio where you can watch the beach goers enjoy Tybee's South Beach and the Tybee Pier & Pavilion. With one of the largest menus on the island, you won't have a hard time finding delicious dishes to suit everyone in your party!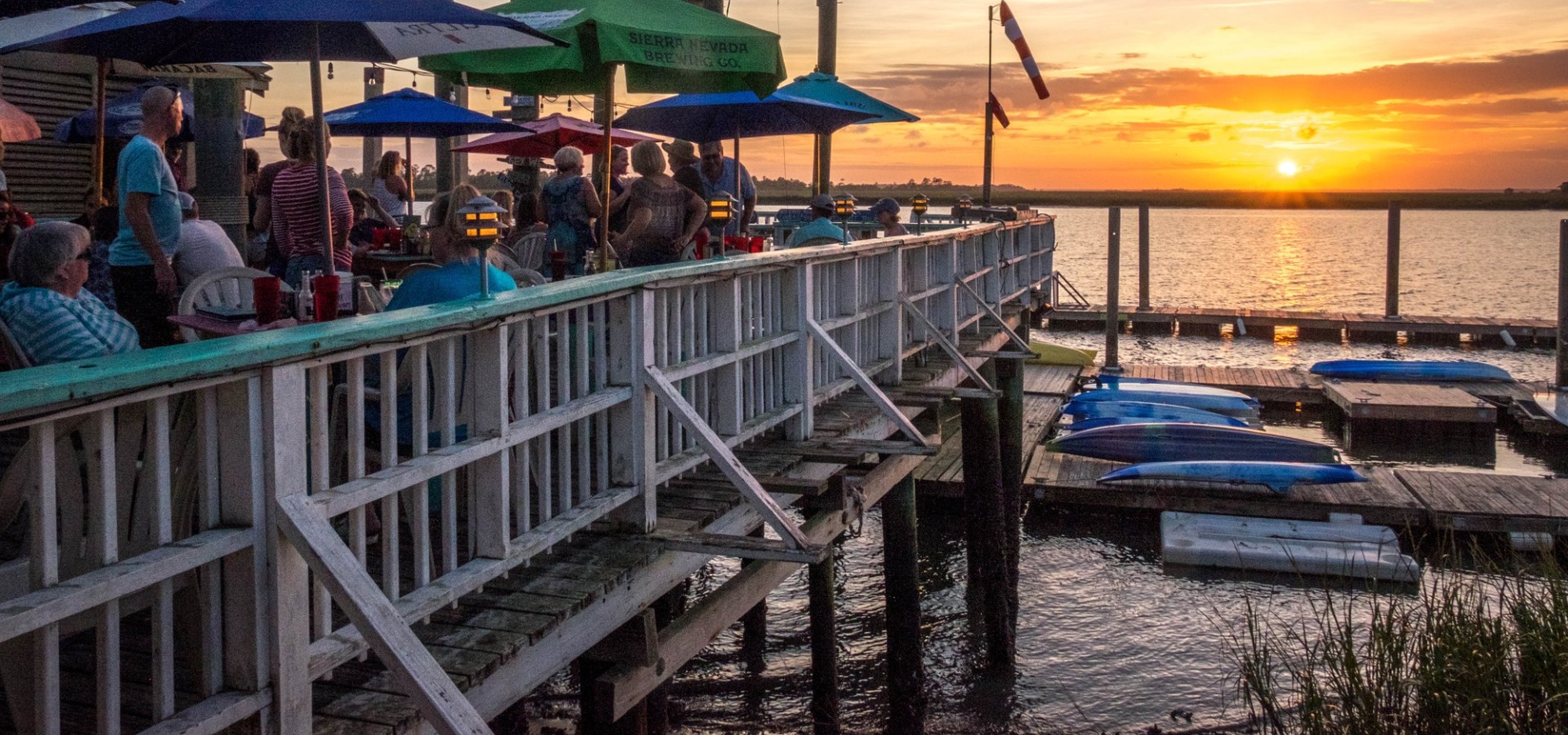 A-J's Dockside Restaurant
06
A-J's Dockside Restaurant
Tucked away off Tybee's Back River Beach, overlooking Little Tybee Island, lies A-J's Dockside Restaurant. Their colorful patio offers plenty of seats to watch the multi-hued sunsets at the end of your beach day. Keep your eyes peeled for dolphins! They are frequent visitors to waters surrounding this restaurant and docks.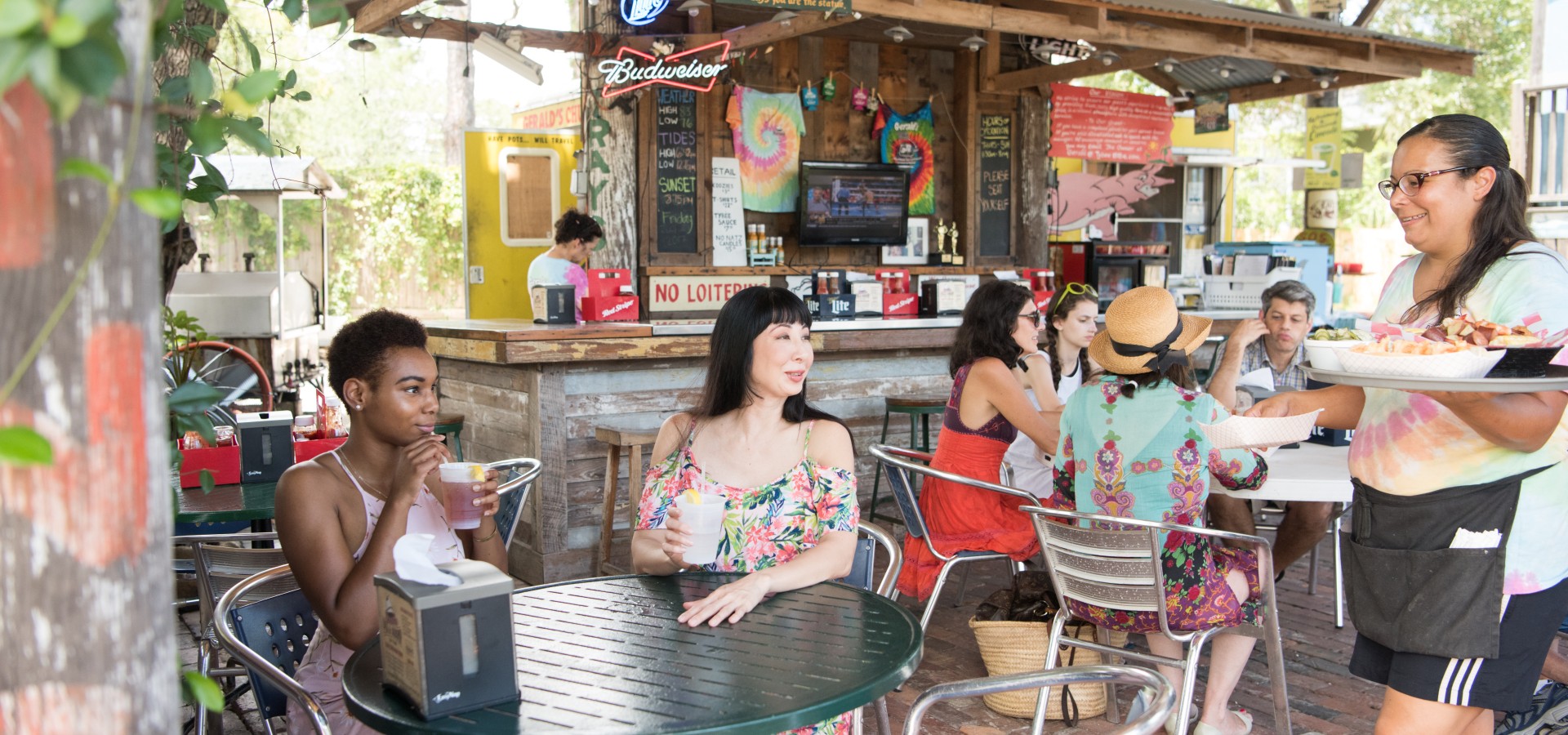 If the delectable barbecue smell doesn't veer you off the road, the colorful mural at Gerald's Pig & Shrimp will certainly catch your eye as you drive onto Tybee Island! This quirky roadside eatery boasts a menu filled with award-winning barbecue and seafood, making it the ideal stop for a beach day dining retreat. With the restaurant and bar located completely outdoors, you can casually sip your freshly-squeezed limeade while enjoying the island breezes of Tybee.