Profile
Cathedral Basilica of St. John the Baptist
222 E Harris St, Savannah, GA 31401
Located in Historic Landmark District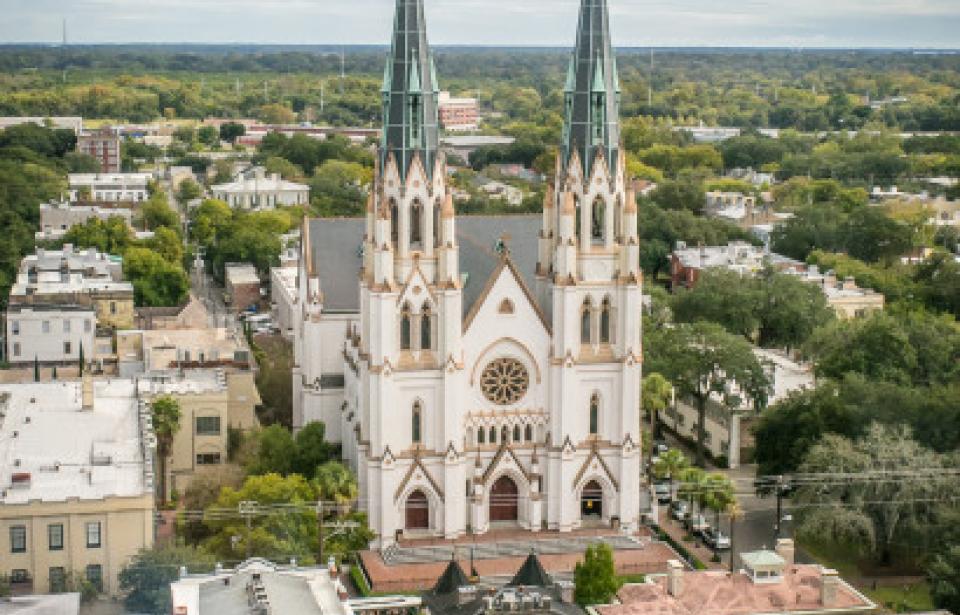 Churches / Historic Attractions
Info & Amenities
An excellent example of French Gothic architecture. Elegantly restored, the church is regularly called "breathtaking" and "amazing"! TripAdvisor rated us #6 on its list of Top 10 US Attractions.
Reviews
TripAdvisor® Reviews
TripAdvisor Traveler Rating
kasia944 | Mar 30, 2023
"Catholic Basilica at its Finest"
Catholic Church at its finest. As beautiful as many old churches I have seen in Europe. It is in a real great condition. Worth the time to stop by an maybe say a little prayer or light up a candle:)
Elizabeth B | Mar 26, 2023
"Awesome"
The architecture, the stained glass windows , the statuary, and the murals are exquisite. You know you have entered a holy place. You are standing and looking at the beauty just as people have...
99dkg | Mar 25, 2023
"Absolutely Beautiful!"
Beautifully preserved and in use while we had a quiet docent tour, brief but informative. Catholic or not will appreciate this gorgeous cathedral, its meaningful stained glass and spectacular pipe...