Profile
Cathedral Basilica of St. John the Baptist
222 E Harris St, Savannah, GA 31401
Located in Historic Landmark District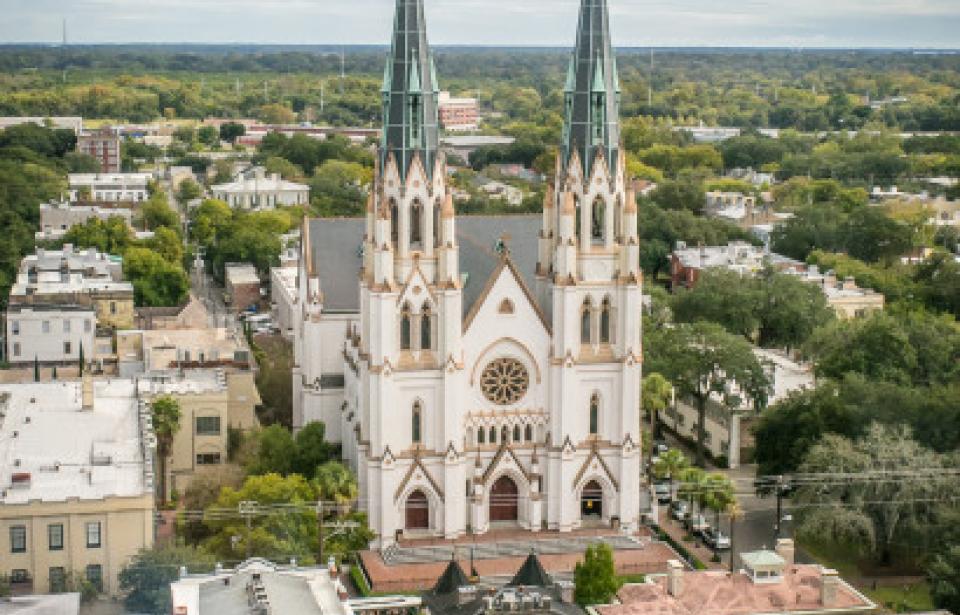 Churches / Historic Attractions
Info & Amenities
An excellent example of French Gothic architecture. Elegantly restored, the church is regularly called "breathtaking" and "amazing"! TripAdvisor rated us #6 on its list of Top 10 US Attractions.
Reviews
TripAdvisor® Reviews
TripAdvisor Traveler Rating
jenhot | May 29, 2023
"Savannah must see!!!"
The art in this Cathedral Basilica is breathtaking! I recommend a tour so that you can learn the history of Saint John the Baptist Cathedral. We had not planned on a tour, but a kind parishioner...
familytraveler082 | May 28, 2023
"A must visit when in Savannah."
One of the most beautiful buildings or churches I have ever been in. Pictures can not give you any idea of the beauty in this building. The stained glass, murals, woodwork and statues. It does not...
Johnna M | May 27, 2023
"Lovely cathedral"
Very nice cathedral. Very ornate. Nice docents who would share information with visitors. Check the times because sometimes have services in the day when tourists aren't allowed in.