Everything You Need to Know About Savannah's St. Patrick's Day Parade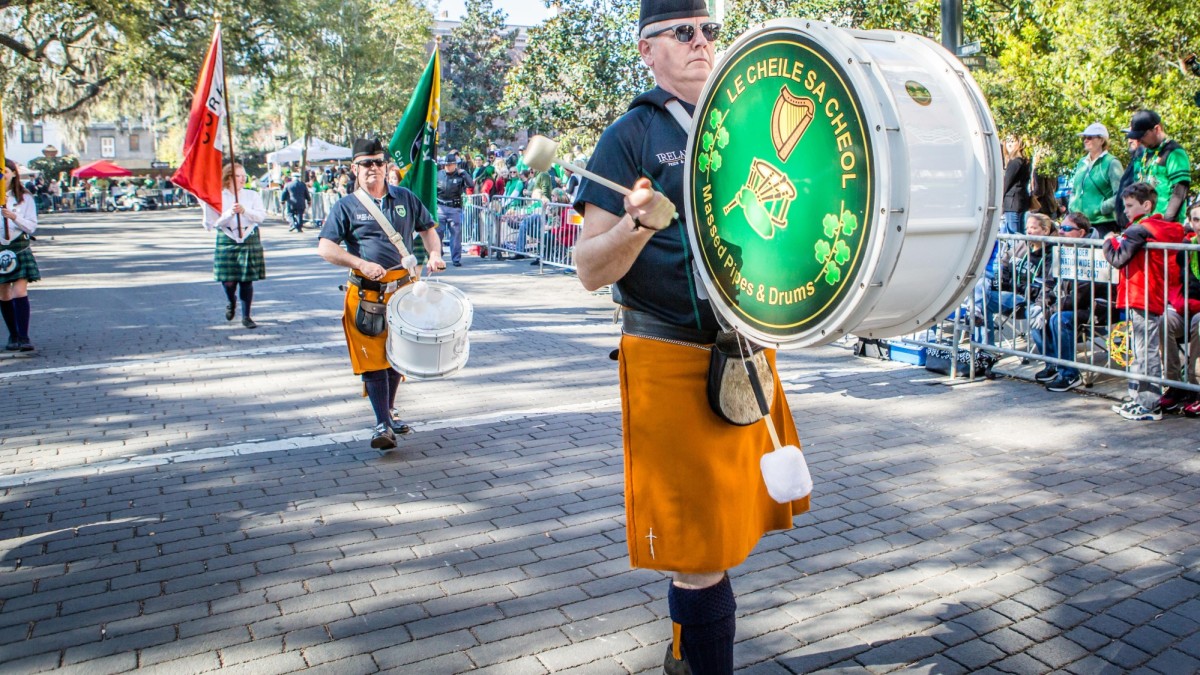 St. Patrick's Day in Savannah is a day packed with Irish heritage, music, fun and lots of green. The Savannah's St. Patrick's Day Parade is one of the largest in America. Marching bands, dancers and people riding elaborate floats come to Savannah from all over the Southeast to participate in the parade. Locals and visitors look forward to the parade all year – it's one of Savannah's most famous events!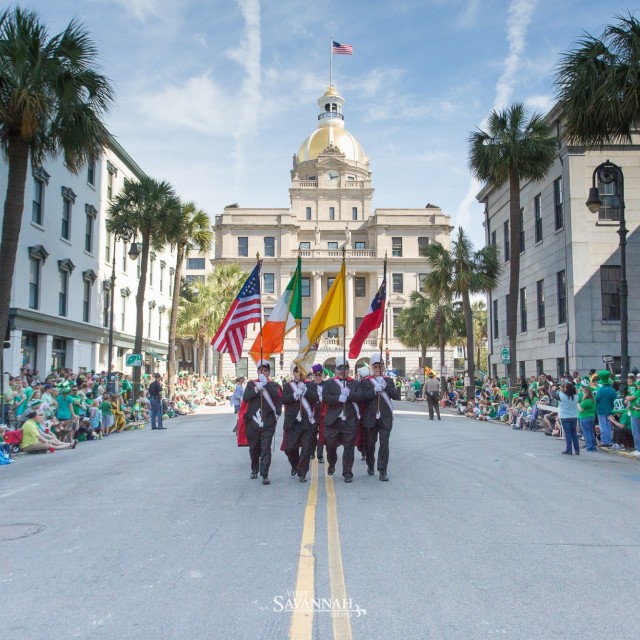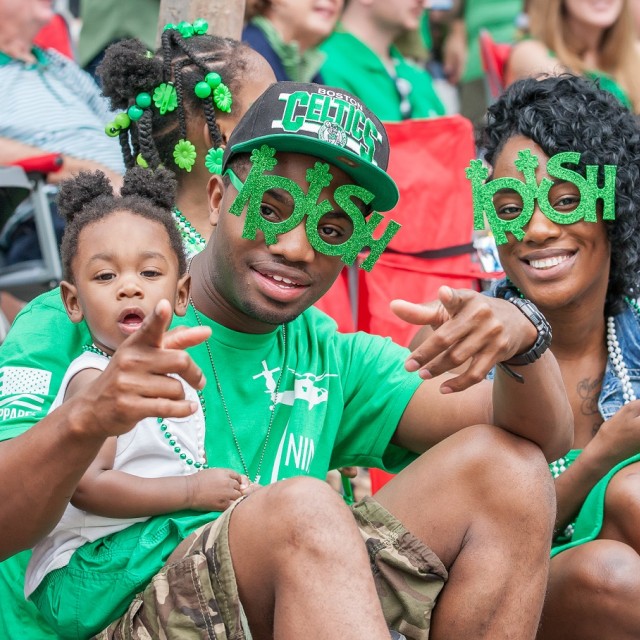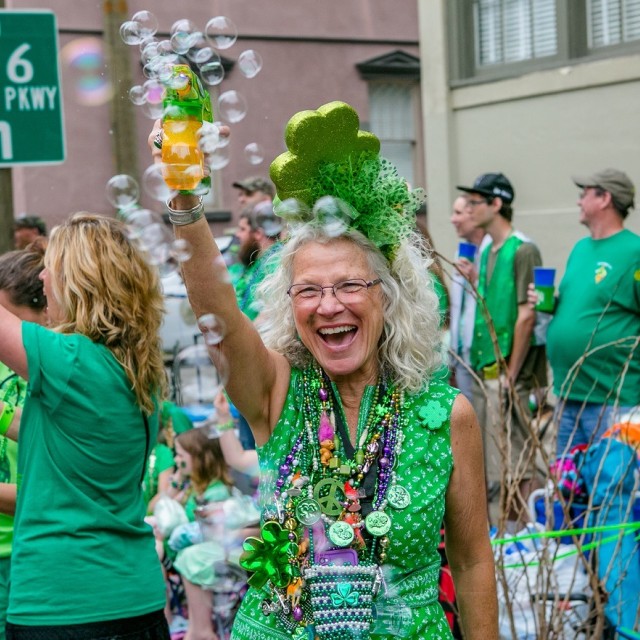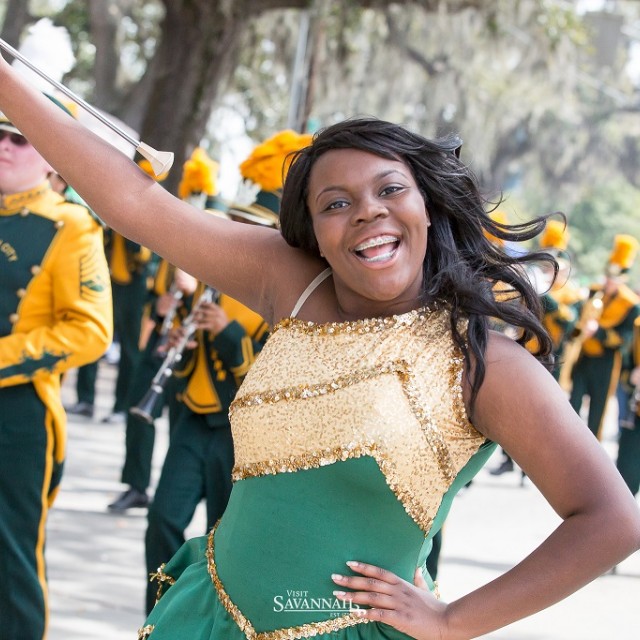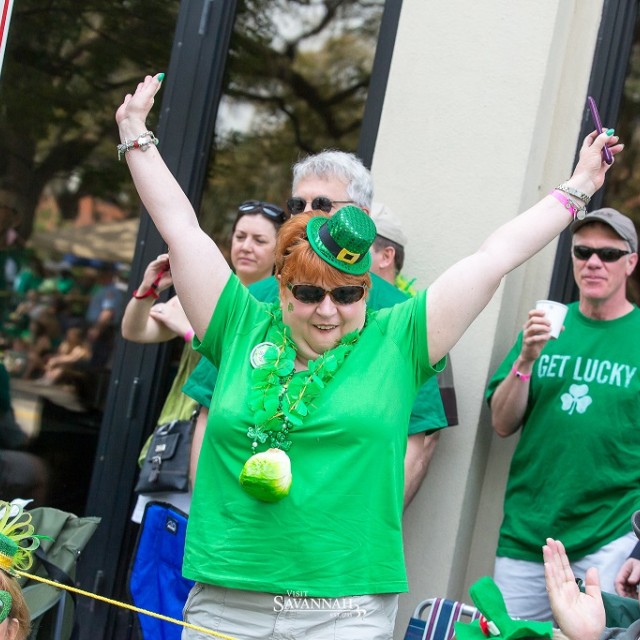 The Parade Route

Although the parade begins promptly at 10:15 a.m., road closures will start as early as 6:30 a.m. Take a look at the road closures before you leave, so you can re-route your travel plans and make it to the parade on time. Stop by a Visitor's Information Center to grab a map and navigate the Historic District with ease. Once the parade starts, there's no stopping it, and you don't want to miss any of the magical moments. For more information on route specifics, security, and more, follow the City of Savannah on Facebook or Twitter.



Parking for Savannah's St. Patrick's Day Parade

With the road closures, crowds of people, and chairs and coolers to carry, it's a good idea to have a parking game plan. If you're attending the parade with a group of people, carpool as much as possible. For only $20, you can park at the Savannah Convention Center and take a free ferry ride to River Street. No car? No problem! If you're coming from outside the Historic District or the airport, hop on board the city's official shuttle bus. Kelly Tours is offering shuttle service from Pooler for $25 roundtrip.



Places to Stay in Downtown Savannah

Stay at a hotel or bed & breakfast in a central Savannah location for a stress free day. The Presidents' Quarters Inn is a great option for people who want a great location and private parking. Planters Inn is located on Reynolds Square adjacent to The Olde Pink House. Visiting with a large group? Lucky Savannah Vacation Rentals has a wide selection of properties all over town! 



St. Patrick's Day Attire

Many St. Patrick's Day parade veterans will be decked out in crazy costumes, bright wigs, and face and body paint. It's tempting to join in on the costume fun, but if you're a first-timer, we suggest dressing in weather appropriate clothes made for comfort. Wear shoes meant for walking and bring a pair of sunglasses or a hat. Most importantly, don't forget to wear green!



What to bring for Savannah's St. Patrick's Day Parade

St. Patrick's Day in Savannah is the biggest parade in the southeast, lasting almost four hours. Be sure to bring a chair, water and plenty of shareable snacks to keep you and your group satisfied throughout the day. Enjoy the ease of bleacher seating with Kelly Tours at a variety of locations on Bay Street, Cathedral Basilica of St. John and Colonial Park Cemetery. 



Public Restroom Maps for Savannah

Nature calls – we're only human! Take a look at the city's official map of public restrooms so you can avoid the hassle of a frantic, last-minute restroom search, and keep in mind that the Visitor Information Centers around town have tidy public restrooms.
More fun than just the parade
In Savannah, St. Patrick's Day is more like a season! There are plenty of other holiday events that take place the days and weeks leading up to the parade. We've compiled a list of all of the fun celebrations happening during St. Patrick's Day in Savannah. 



Have fun!

Once you've got all of your bases covered, it's time to have some fun! Grab some green beads, dance to the percussionists and bagpipes, and get your camera ready for one of the most silly, exciting and greenest days of your life.