Savannah's Tastiest Rooftop Bar Menus
By Brittany Howard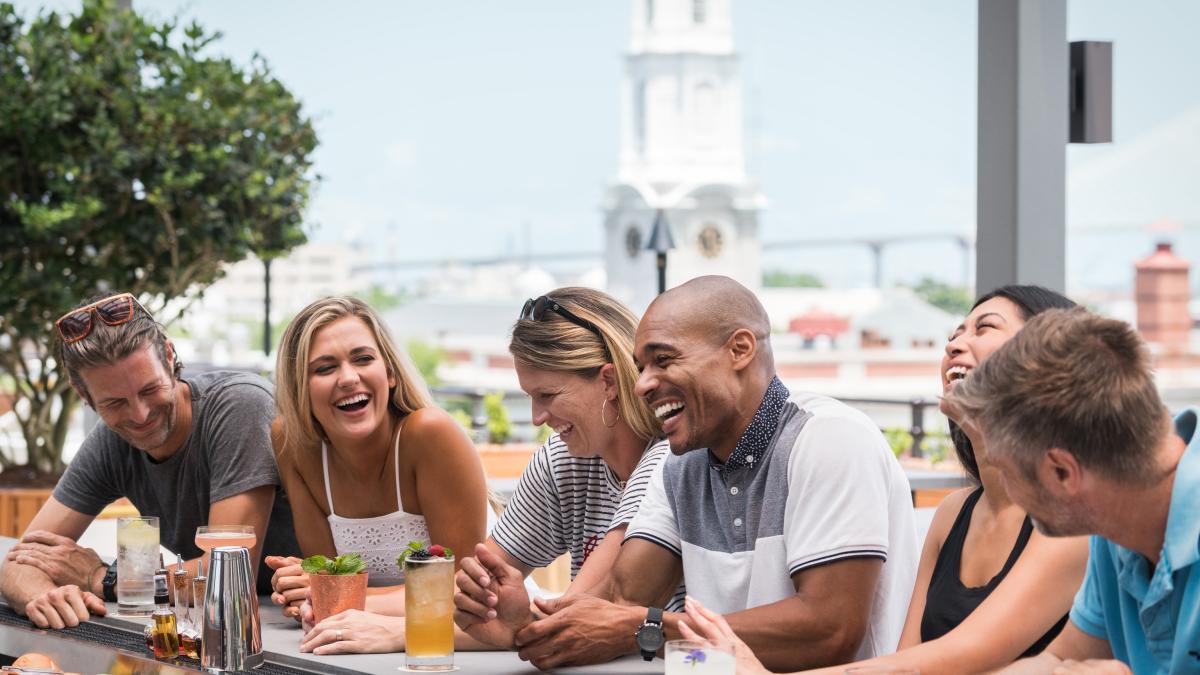 You've heard about the libations but remember your appetites. Savannah's rooftop bars are "up there" regarding crafty cocktails, extensive wine lists, etc. But the dining menus know a thing or two about beautifully complimenting their bold counterparts.
Rooftop bars are more than drinks in Savannah; they're an experience. Discover a few of the tastiest rooftop bar menus that are as intoxicating as the drinks and captivating as the views.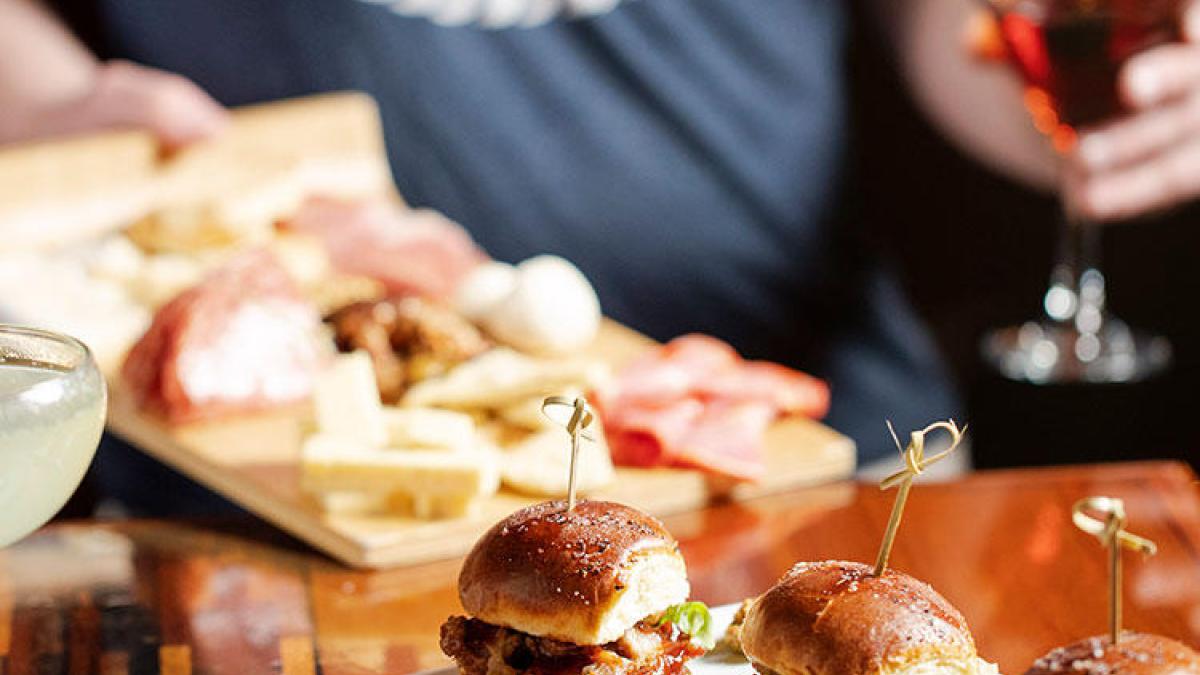 Top Deck (The Cotton Sail Hotel Savannah)
Let's start at the top, shall we? Top Deck is the nautical life you've been looking for, with the dining menu to boot. Start with a house truffle pretzel with black lava salt, perfect for dipping in beer cheese, mustard or hummus. Follow that up with a Top Deck chef salad, lamb and veal sliders and buffalo chicken tacos with spicy ranch. You'll drop the anchor and stay awhile at this lounge. Aye, captain!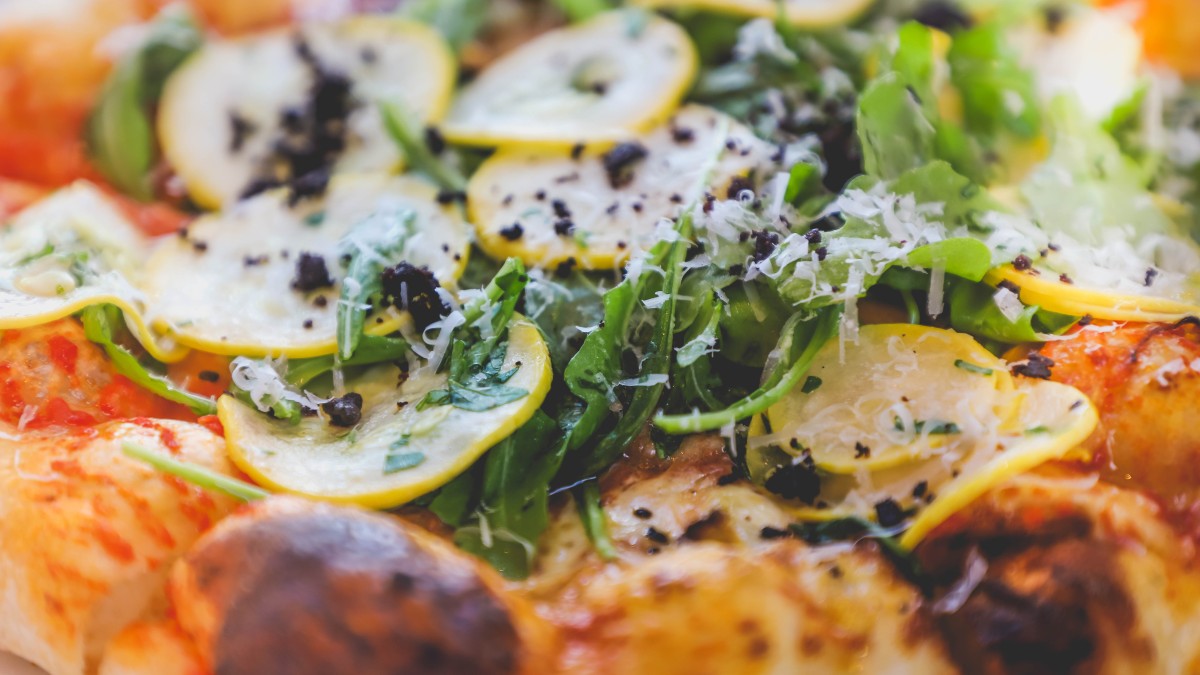 Bar Julian (Thompson Savannah)
Bar Julian atop Thompson Savannah serves much more than 360 jaw-dropping views. Their Mediterranean-style menu will leave you satiated. From marinated olives and falafels to roasted squash pizza, pomegranate salad, flatbreads and whipped feta and crudité spread - these fresh, rich and classic flavors are truly coastal-inspired.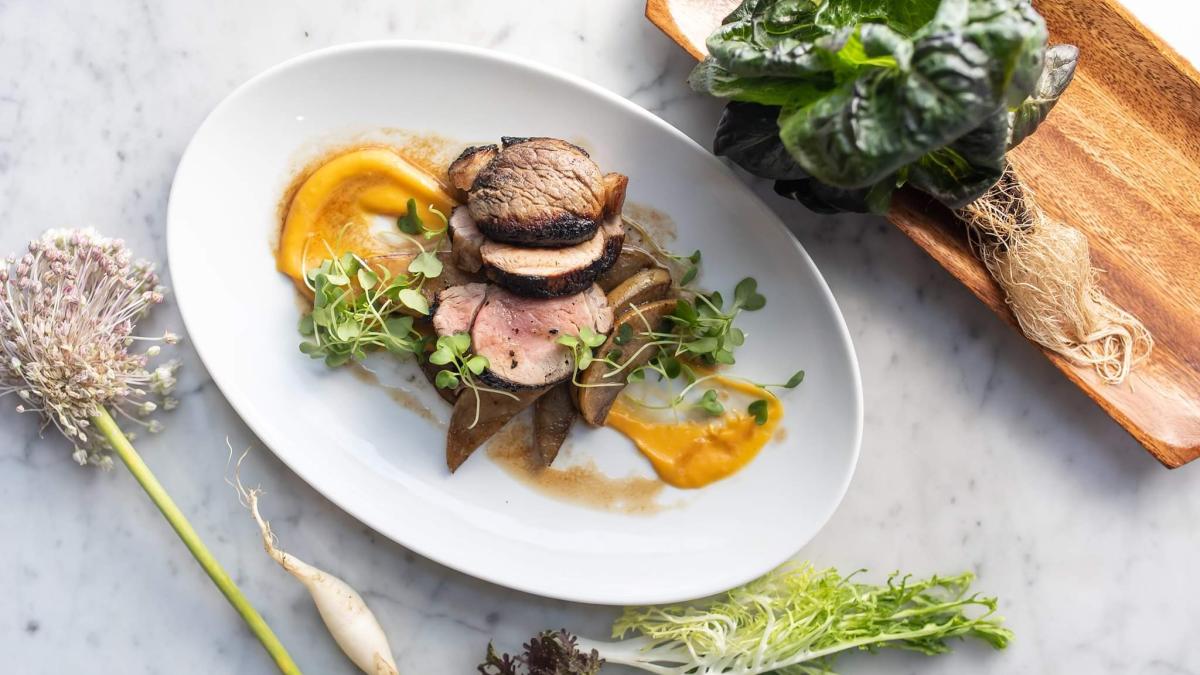 The Perch (Local 11ten Food & Wine)
Perched above the Local 11ten Food & Wine restaurant is The Perch - a cozy rooftop bar and lounge where patrons love to nest and enjoy delicious drinks and fantastic food. Though the same excellent dishes can also be enjoyed downstairs, the food served above just tastes different, right? Spicy mussels, chicken confit salad and mustard-crusted pork loin, are small samples of what you'll toast to at this contemporary seasonal eatery.
Churchill's
Churchill's is a southern spin on traditional English fare that's so good it would make Winston proud. Join them for brunch, lunch or dinner; their eclectic menu will delight all. Try an English breakfast burger with Angus short ribs, steak and ale pie, or a couple of Savannah favorites such as she-crab soup and shrimp and grits. Who knew that traveling across the pond was so easy?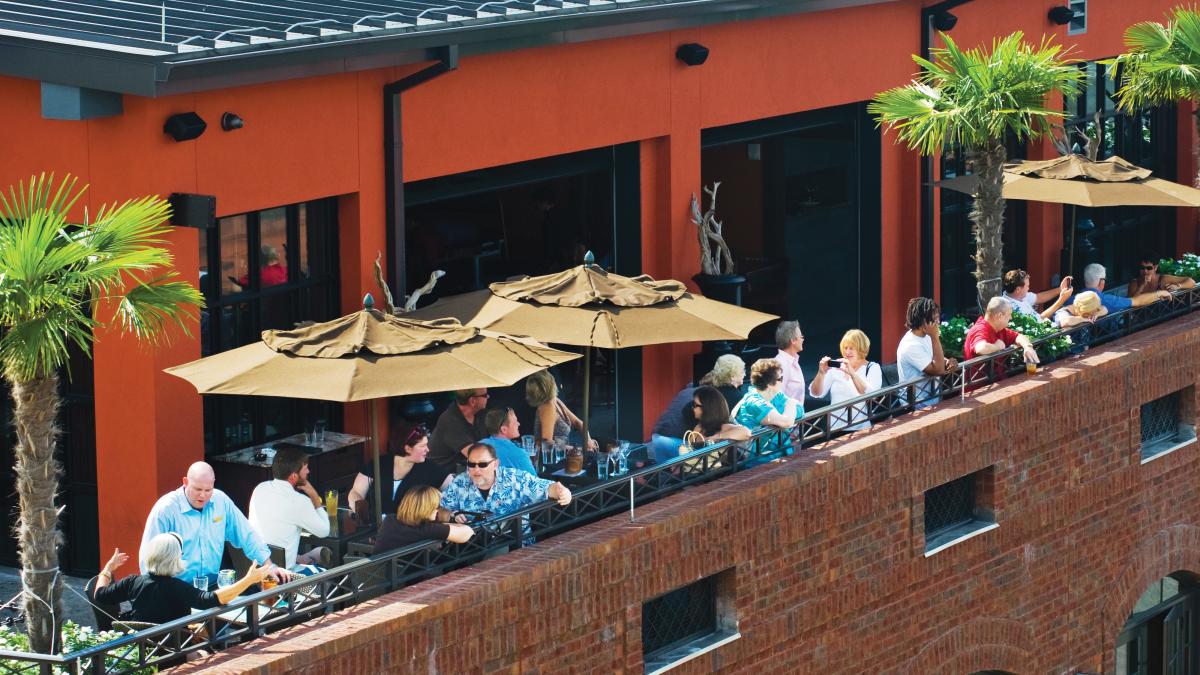 Rocks on The Roof (Bohemian Hotel)
Is the free spirit life more your style? Well then, make your way above the Bohemian Hotel to Rocks on The Roof. This eccentric hipster spot knows how to elevate your tastebuds. Indulge in small plate items such as brûléed goat cheese dip, charred Greek salad and crab cake sliders. Give a sweet end to a lovely night with gourmet ice cream sammies.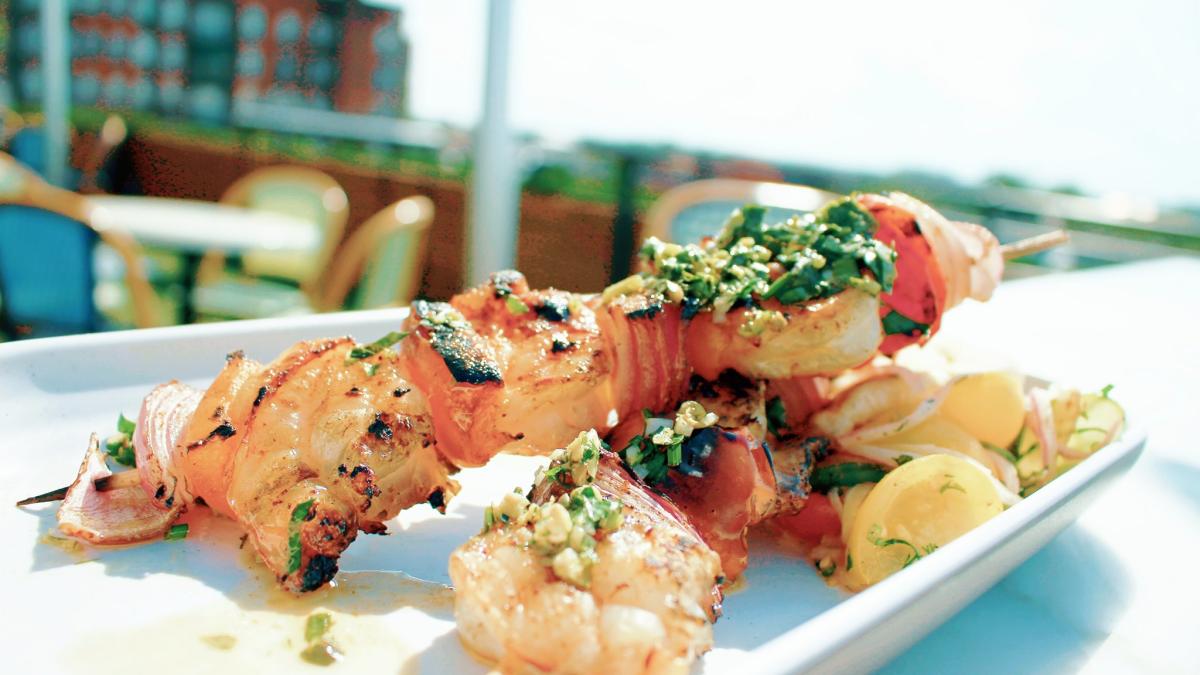 Peregrin (Perry Lane Hotel)
You'll feel on top of the world at Peregrin - a sophisticated rooftop lounge with cozy front-row seating in the center of downtown Savannah. This menu is light, airy and shareable, ideal for a progressive dinner night, a girls' weekend or just catching up after work. Graze the cheese board with seasonal preserves and candied pecans, butter lettuce with tarragon vinaigrette, vegan Smashburger with vegan pepper jack or delicious french fries with sea salt, old bay or cool ranch.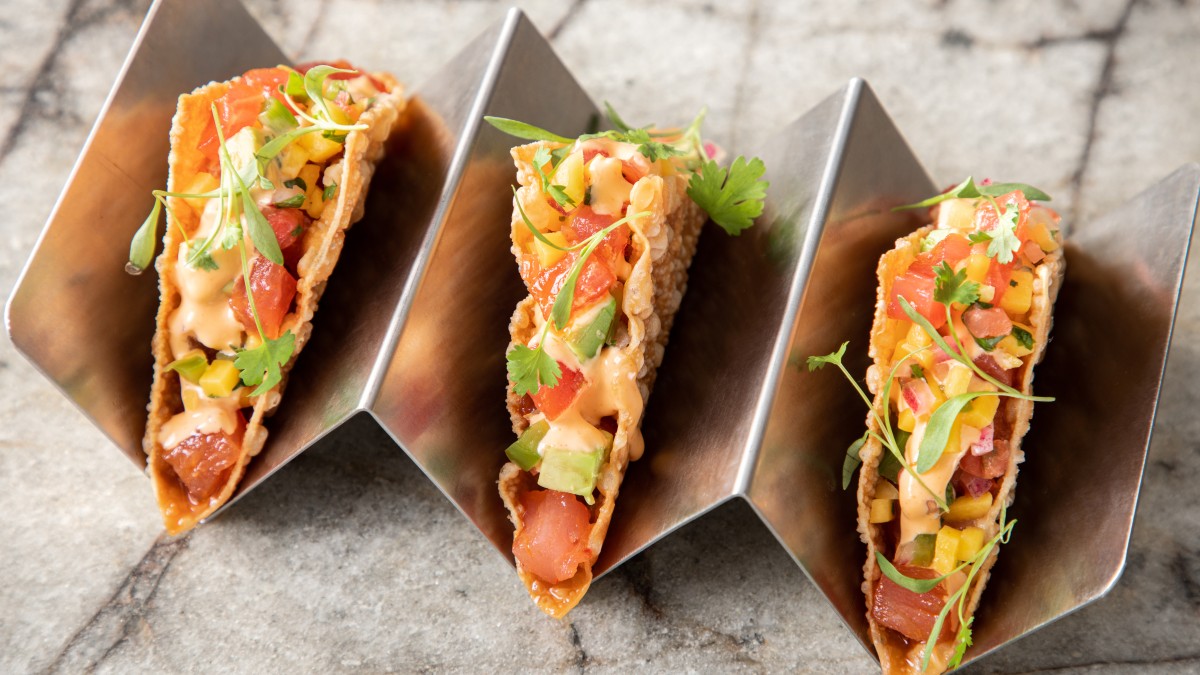 Electric Moon Skytop Lounge + Moon Deck
You can't help but be energized by Electric Moon Skytop Lounge + Moon Deck, one of Plant Riverside District's illuminated spaces for drinks, dining, entertainment and a real-life adult playground. We're serious; there's a slide here! Once you've had your fill of the slides, it's time to refuel. Fill up on shareable dishes like tuna poke tacos, chipotle honey chicken bites and triple shot dessert cups (oh yes, with booze). The experience is truly electrifying.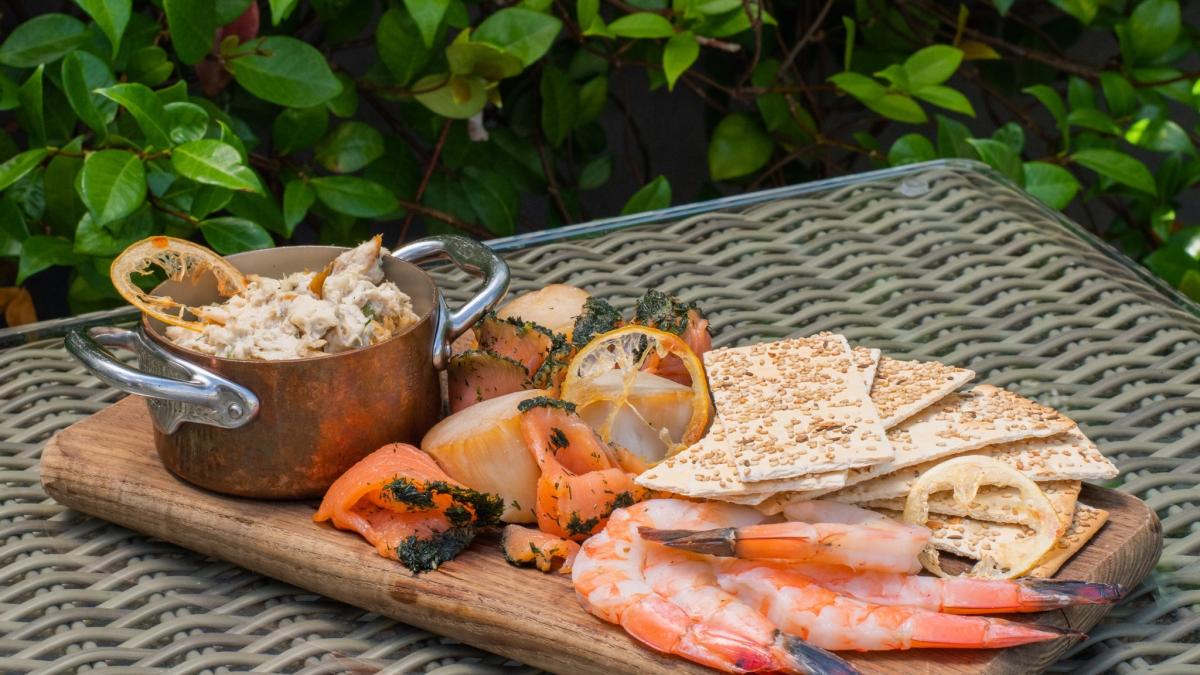 Pendant Terrace and Bar (Drayton Hotel)
The Drayton Hotel is a sleek modern accommodation with unparalleled rooftop views of scenic River Street and the golden dome of city hall. Pendant Terrace and Bar is a gorgeous pastime available year-round with a fantastic menu that delightfully pairs with curated cocktails or mocktails. Oysters on the Half-Shell is a classic that never disappoints. Try the bibb salad with candied pecans, blue cheese dressing, and pork belly or ceviche with snapper, vindaloo curry, pineapple and pistachio. 
The Public Kitchen & Bar
Let's give the public what they want! At The Public Kitchen & Bar, your wish is their command. The lunch and dinner dining experience is about keeping it classy, inviting and casual. Their gorgeous and modern dining space will have you sitting long after the meal is done, but the rooftop provides a spectacular view of Liberty Street. Seared salmon, portobello Philly, shrimp scampi linguini, ahi tuna and baby back ribs make the view above even more palatable.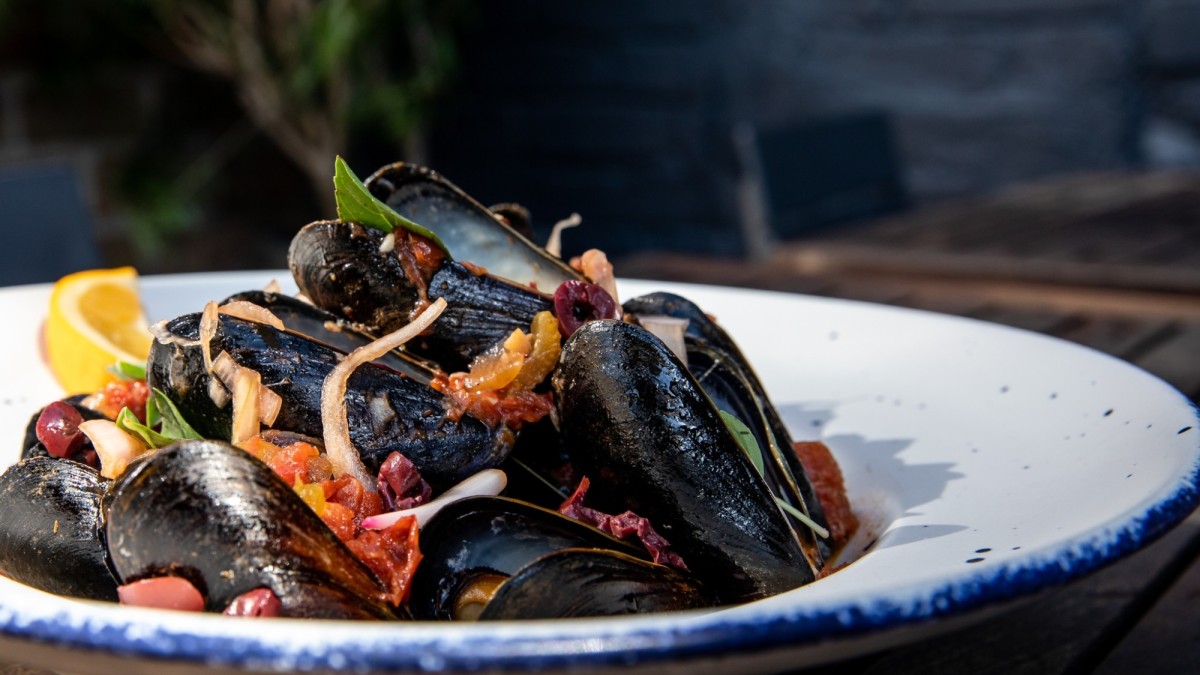 The Fitzroy
Gastropub has taken on an entirely new meaning at The Fitzroy. A delicate balance of Australian and coastal cuisine will leave a lasting impression. Head to the roof, where you'll find brick walls, string lights and beautiful wood floors as you watch Drayton and Bay Street come to life while savoring fried Brussels sprouts Caesar, pei mussels with bloody mary broth and chocolate Kahlua creme brûlée.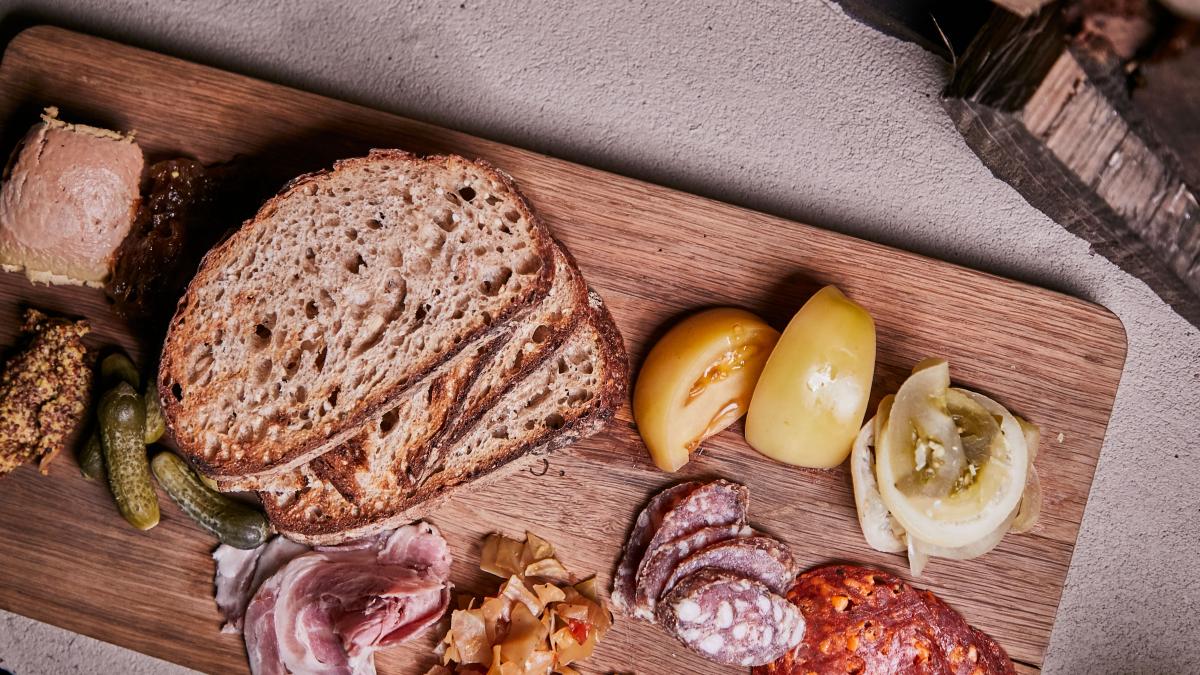 The Lost Square (The Alida)
You'll have a genuine "Friends" moment at The Lost Square above The Alida - an artistic and contemporary hotel hideaway. This Central Perk-ish lounge is where friends flock to plop down on comfy couches and ottomans to cheer how they'll "be there for you" with the Savannah River as the backdrop. Their menu items are neck in neck with the scenery giving patrons their fill of both drinks and cuisine. Drizzle honey butter on cheddar drop biscuits, quarrel over the last fried oyster and sink your teeth into Rhett's crunchy fried chicken.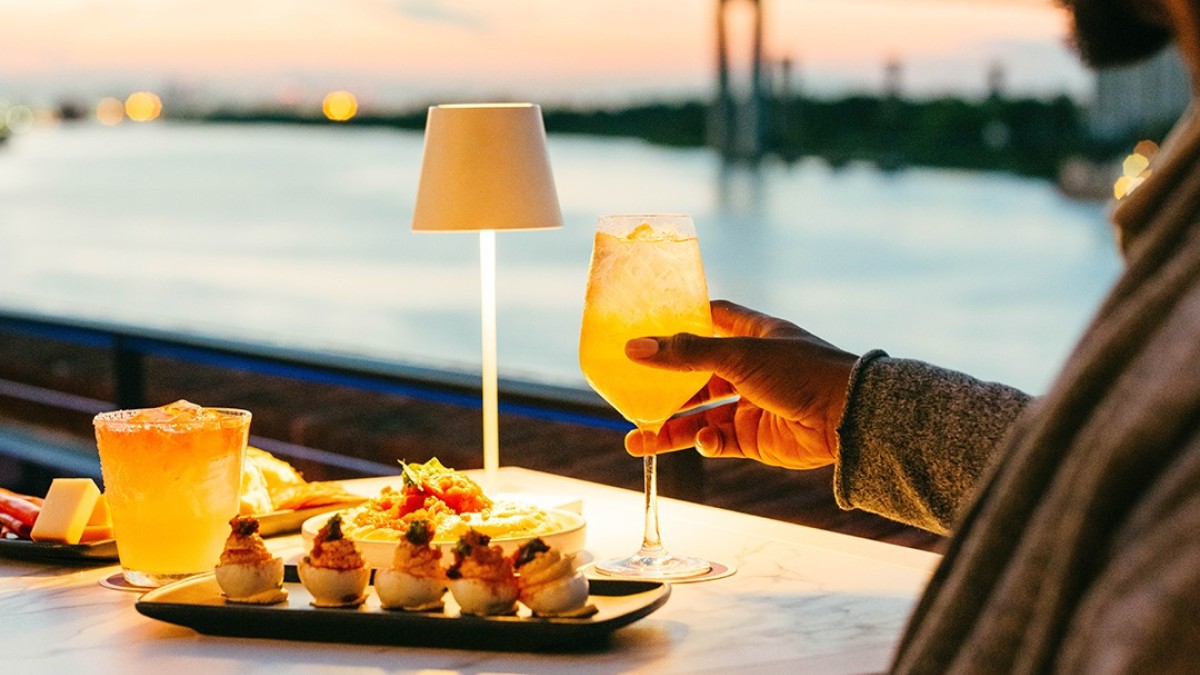 Myrtle & Rose Rooftop Garden
The enchanting beauty and fragrant aroma of Myrtle & Rose Rooftop Garden will transport you to mythological times. River views, white drapery and notes of lavender make an evening here romantic, charming and royal. Nibble delicately on prawns with charred pepper sauce, potato croquettes or a gathering board with meats, artisan cheeses, pickled vegetables and rosé jelly. Shift your crown as you laugh with friends beneath the beautiful pergola. 
So, you see? It's always great to have something delicious to savor as you sip and admire the city's beauty from above. On your next happy hour outing, be sure to take a moment to browse the menu in full to appreciate the entire experience that our incredible rooftops offer.